The much-awaited 2015 GPS season is about to start.
Fearless new "Green and Gold Rugby" writer "George Grant" tells us what to expect from the teams this year and rates the contenders.
Tell him what you think of his predictions in "Discussion" below.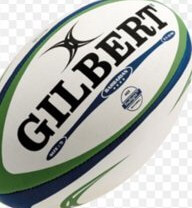 by "George Grant"
After a blockbuster 2014 GPS First XV season, the 2015 edition that begins on May 30th has a lot to live up to.
Many former Year 11 First XV players have returned to their respective schools to try to win the most prestigious schoolboy competition. The Scots and Joeys current Year 12 cohort have been successful over the years, and both were tipped early by some to take out the silverware.
Despite this, the trials might have indicated a different outcome. Truth be told, the other four teams may not be far behind, which is the beauty of schoolboy rugby.
Here is an assessment of the six teams, but note – in relation to pre-season games – that boys needed by their schools for their Athletics programmes were available for only the last two trials – and that their early rugby training was curtailed also.
Riverview
The Lane Cove boys were second last year and finished the season 7-3, with two losses in thrillers with Scots, and a heart-breaking defeat to Shore. Riverview will be looking to go one better in 2015, with an exciting back line and a gutsy forward pack.
Trials
Riverview's trial form has not been special: they started with a mediocre win against Waverley, and followed with a comfortable victory against St Edmunds in Canberra. They had their first loss against St.Stanislaus 17-32 and went down in a blockbuster at Lane Cove against St Augustine's 14-19, but showed excellent signs with their athletes back.
In their final trial Riverview came up short against Newington, 17-31, despite leading at half-time; but they had a strong scrum and their outside backs were speedy. The return of injured players will be of immense help.
Players to watch
Flyhalf Jack McGregor, called up into the Australian Schoolboys' team in 2014, will be worth the price of admission, if there was any. He's in his third year in the Firsts and will be one of the most skillful and exciting players in the AAGPS, with his classy footwork, combined with his speed and play-making.
Conor Hurley and Will Terry are quick outside backs, tough to tackle and are try-scoring machines. Elliot Gehrig is a big unit who is tough to bring down and off-loads with ease—an intimidating and versatile forward, who can play in the centres.
Summary
Riverview may not win but they will hold out challenges from Newington and Joeys.
Prediction – 2nd
Joeys
St Josephs are one of the most successful teams of all time and will attempt to turn back the clock and put some silverware on the shelf at Hunters Hill.
The Joe Boys' results were below expectations last year, but because the current Year 12's have been successful through the seasons they have credible hopes to get to the top of the ladder.
Trials
Joeys' trial form has been unremarkable. After beating St Patricks easily, they suffered a big loss, at Knox, but there were some fine individual performances from some players getting a chance to play in the Ones.
In their first real trial they lost to a good Oakhill side 17-19, but their combinations and ball-handling were sub-standard and typical of a first game together. Oakhill had played a few games will their full side and losing by two points to that fine team was no disgrace.
Last Saturday Joeys finished strongly against Shore with an impressive bench, scoring seven tries to two, and winning 45-14. It was a mature run-on side with eleven Year 12s and the others, Year 11s.
Players to watch
Flyhalf Thomas Wright was the official Player of the Tournament in the Boys National Youth Sevens in February. He's big for a 10 but has a deadly step and the priceless gift of compelling defenders to watch him. He will likely play fullback in rep games.
The two other Toms: hooker Horton and blindside flanker Leaver were two of the best forwards at Hunters Hill in 2014, and watch out for big bopper lock, Nathan Gittoes from NSW IIs last year.
Summary
Joeys will not take the chocolates, nor the black jelly beans, but they should pip Newington.
Prediction: 3rd
See next page for Kings, Newington and Scots >>>
Pages: 1 2