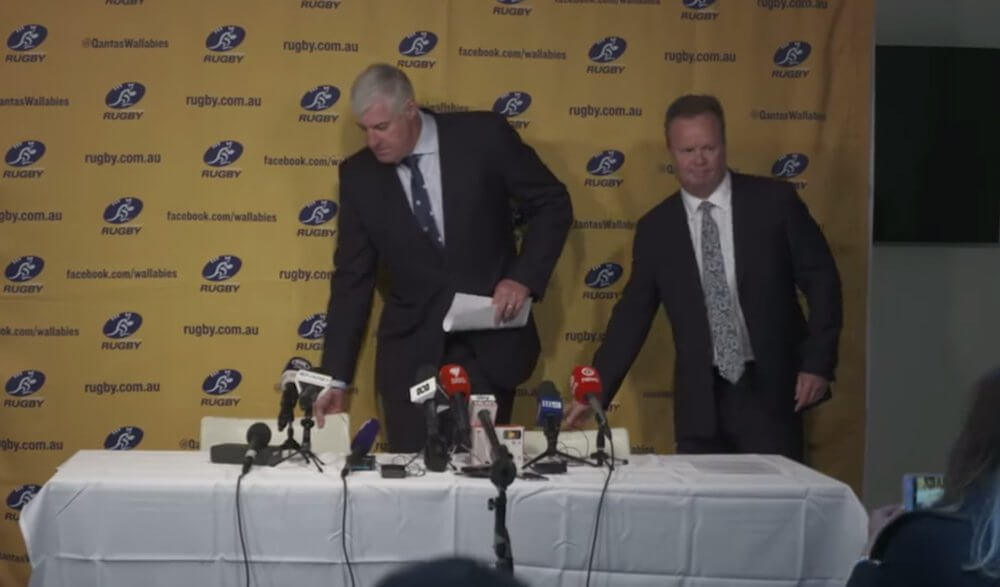 Since the Australian Rugby Union has refused to be transparent with fans, much less consult them, about its plans for the future, I thought I'd take this opportunity to lay out the core questions that the axing of the Western Force raises:
1
What is your vision for the future of Super Rugby, and professional rugby in Australia generally?
The fans are your core constituency – no fans, no money, no professional rugby – and yet we have *no idea* what your vision for the game in 5 or 10 years is.
2
Are the South African teams looking to leave Super Rugby in 2020?
If Sanzaar disintegrates, surely the competition will need to replace some of those teams with other "markets". Please, tell us all about how much more financially feasible a Fijian team will be than simply rebooting the Force. In that situation, the costs for closing them down, legal fees, player contracts – not to mention the disruption and lost career opportunities of everyone associated with the Force – will be a lost opportunity.
3
What point is there in the ARU acceding to Sanzaar demands if Sanzaar is not going to exist in 3 years' time?
Or is this really a case of the ARU being "forced" to do what it already wants to?
4
Why does the ARU think it can see off the Force's resistance to this decision?
It's true that the Force haven't always lived up to expectations and have had financial issues. But the Rebels needed a huge loan written off a couple of years back and have a substantially worse record of producing Wallabies, either homegrown or otherwise.
5
If it is the right decision to go to four teams now, with one in Melbourne and none in Perth, was that always the case, or have circumstances changed?
In other words, was it a mistake to create a fifth team? And, before that, was it a mistake to create the fourth team in Perth rather than Melbourne? A bit of honesty would be good here.
6
What is the ARU saying to World Rugby in an effort to amend a market that is threatening to destroy national rugby in both Australia and South Africa (winners of four of the eight World Cups)?
It isn't true that Australia isn't producing enough talent for five Super Rugby teams. There are 80 players from Australian rugby, most Wallaby eligible, who have signed in Europe/Japan since the start of 2015 alone.
So the problem isn't that we're not producing the talent, it is that we can't generate enough money to pay them. What is the ARU doing to bring in private ownership of the Super Rugby teams in Australia in a way that might bring in new (and more) revenue? And, again, what is the ARU's five year, ten year, fifteen year plan for combatting this dynamic? Is there a plan at all?
7
Beyond appointing Rod Kafer as our new Coaching Tzar, is there a major plan in place to get more talented coaches to be able to give up their day job and become elite, full-time rugby coaches?
Of course, paying players assumes that they are static resources, which they are not. You have to develop them. Bringing in, investing in, and developing the best *coaches* gives you the best bang for your buck.
8
Does *anyone* still work at the ARU?
The top three figures there have all resigned in the last couple of months.
---
That's about it. If someone from the ARU would like to respond, or come on our podcast, that would be great. Perish the thought that the governing body – which exists to serve the game – should think it worthwhile that major decisions affecting the future of the game in the country should be justified to the fans in forms other than short press releases infused with corporatese.