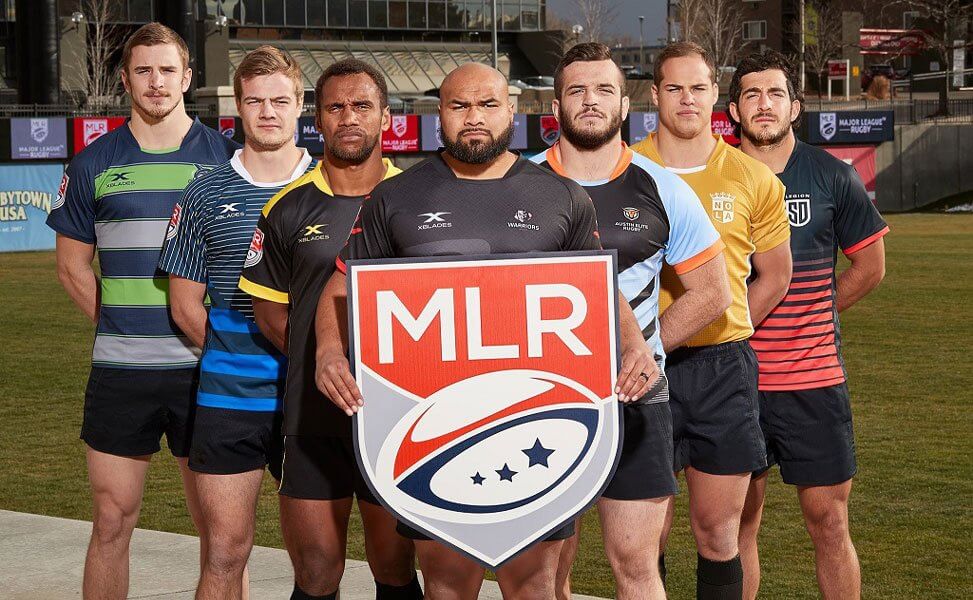 Last week professional rugby kicked off in America for the, err, second time.
Two seasons ago, the ill-fated PRO Rugby blazed the trail. There were five teams, based in San Francisco, San Diego, Sacramento (all California), Denver (Colorado), and, strangely enough, Ohio. Each was a franchise. Everything, from wages to intellectual property, was controlled centrally by PRO Rugby.
The game plan for PRO was to run a beta version in season one, with games streamed online. Having shown that the product was viable, PRO would then roll out its offering to TV networks and sponsors for season two. They never got that far.
The issue wasn't the product. The quality of the rugby was, overall, very good. PRO attracted marquee players to each team, including Mils Muliaina, Jamie Mackintosh, Pedrie Wannenberg, and Orene Ai'i. I was part of the 8 person refereeing crew and got to see a lot of the action up close.
The problem was the administration, which foundered on two fronts.
First, PRO Rugby owner Doug Schoninger had bought the rights to his tournament from cash-strapped USA Rugby for a song, and in exchange seemed to feel that everything else in American rugby would fall by the wayside. In reality, rugby in America is highly decentralised, and is kept afloat by the hardcore commitment of grassroots coaches, players, and fans. Even at the non-professional D1 level, teams will travel across half the country for away matches, taking either body-taxing bus trips or expensive plane journeys. If you go to a game in any of the mid-level cities, like Louisville or Austin, most of the rugby folk know each other.
PRO Rugby's centralised set up not only gave these communities little stake in the tournament's success, but it alienated them with its heavy handed ways.
The second concern was the money. PRO Rugby was designed to run at a loss in season one and then receive TV deals and sponsorship from season two onwards. But when the losses came, PRO Rugby seemed to feel that everyone should bear the burden, rather than just it (of course, not everyone would share the benefits down the road). PRO Rugby simply stopped paying salaries for players, coaches, referees, vendors, and contractors. The refereeing crew was out of pocket for nearly six months.
The competition folded and the parties are now in court.
A New Era
Major League Rugby has followed a very different path. The tournament is decentralised. There are currently seven teams, with more due to follow next year. Each recruits and pays its own players, and has had to fork out a financial commitment up front to ensure it can meet its obligations.
Each element of this structure is designed to avoid PRO Rugby's pitfalls. The central body is weak; the clubs are strong. Each club was created specifically as a standalone, new entity to compete in MLR. None serves two masters. Clubs are located in Houston and Austin (both Texas), New Orleans (Louisiana), Denver (Colorado), Salt Lake City (Utah), San Diego (California), and Seattle (Washington State). The Crusaders have a stake in the Seattle club.
I wandered down to the opening game between Denver and Austin a week ago. Once again, the quality was on show. The marquee players are absent from MLR. But the facilities are decent. The hard-core local community was out in force, even though the weather was terrible.
There is a lot to learn for Australian rugby here. First there is a TV contract from day one, with the match of the round shown live on CBS. The competition doesn't see this as a major money earner, but rather as an essential means of publicising the competition and providing eyeballs for sponsors. (There was even a 2 minute break in each half in Denver for an ad break, which was a bit odd.)
Second, the money is coming from local, private entities. Much like PRO Rugby, it is probably too much to expect that these start-up teams to turn a profit from day one. Running a large squad with a full coaching staff is an expensive proposition. True, individual player wages are low, given that most are thrilled to be playing for any money at all and some are doing so for the first time. But it all adds up. It is deep private pockets among rugby die-hards and some local entrepreneurs that is making this happen.
Finally, the set-up has minimised the financial risk involved, while rugby in the US offers major upside, which has made raising capital fairly straightforward. The guarantee for each team is only $250,000 USD. One can imagine that the Crusaders' stake is, in dollar terms, very small, but they are counting on growth down the road. Unlike PRO Rugby, therefore, many actors will share directly in the success of the tournament as/if it thrives, and thus are willing to contribute to the up-front costs in season one.
It remains to be seen how successful the tournament will be. But with the standard of rugby improving every year in the US, with more international rugby available on TV, and with the Sevens team becoming a consistent contender at the highest level, investors feel bullish. Not to mention, in a market this big, you don't need a lot of growth to make it