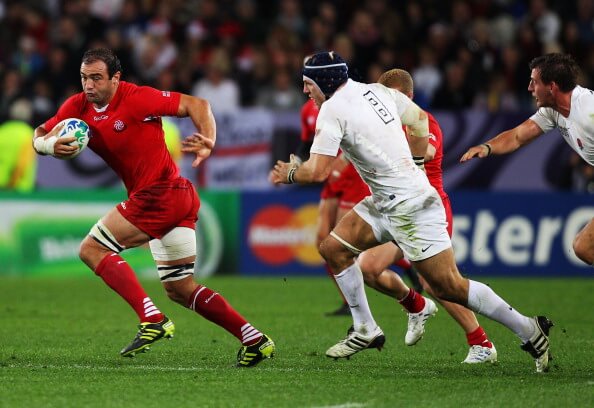 They've only been on the international scene for 26 years because they were once part of the USSR. But, in that time, Georgia have become quite a force in Europe and are in pretty good form coming into this World Cup. They are unlikely to progress out of their pool, but it will be a tight race for second and Georgia will want to be in it.
1. European Upstarts
Georgia didn't qualify for a World Cup until 2003. They won their first World Cup match in 2007 with a victory over Namibia and beat close rivals Romania in 2011. Having lived in Romania's shadow for the best part of two decades, they have now well and truly stepped out of it and overtaken Romania's Oaks.
The Lelos, as they are known, have won seven of the last eight European Nations Cup titles and have just won their fifth in a row. They've also won seven of their last nine matches, having won those seven in a row until they ran into Emerging Italy and Emerging Ireland. The small nation is rapidly becoming a powerhouse and in a quarter of a century has elevated itself to 13th on the World Rugby rankings – above Italy and the highest ranked European nation outside the Six Nations.
2. Scrum for Your Life!
Like their neighbours, Romania, Georgia is known for it's forward oriented game and an exceptionally strong scrum. While they have a few more weapons on the park than Romania, the scrum remains a staple for them. With a long list of Top 14 professionals in the tight five, there is plenty of experience and a pack weight likely to exceed 900 kegs.
Last year, when Fiji toured Europe, they camped with the Georgians and learned more about the scrum from them. If the Lelos learned as much from the Fijians in other areas, then perhaps they will cause some discomfort in their group.
Here is the Georgia U20 scrum everyone else at this year's World Rugby U20 tournament. Expect more of this come September.
3. Merab Sharikadze
Sharikadze got his first taste of international Rugby at 16 when he played for Georgia's U18 team. He then made his test debut at 18 in 2012. Since then, he has racked up 22 test appearances and scored seven tries for his country. He plays his club Rugby in French ProD2 and there are good signs for higher honours in the near future. He defies the Georgian stereotype of big, tight five players and brings the skill and speed they need in the backline.
At 185cm and 87kg, he's very light for an international centre. However, he doesn't let the lack of size get him down. He's everything a coach looks for in and inside centre. He's an excellent runner of the ball in contact and can straighten the attack and make metres in contact. But he can just as easily put on a step and his kicking in general play is pretty good, too.
4. Group Dynamics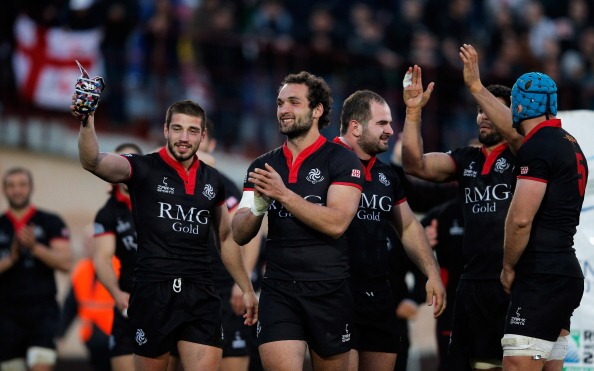 In a group with New Zealand, Argentina and Tonga, one wouldn't expect Georgia to have much effect on the tournament, but they have a great opportunity to play the wrecker role and make life hard for the others in the group.
If Georgia manage a win over either Argentina or Tonga, they will make it very difficult for that team to progress. Those two games, in particular, will be great to see. Georgia sit just two places behind Tonga on the world rankings and the battle of the scrums in the match against Argentina will be worth the price of admission.
5. Gorgodzilla
You can't do a review on Georgia and not include something about Mamuka Gorgodze. The Toulon back rower is something of a talisman to the team and is a truly world class player.
At 195cm and 120kg, he's no lightweight and is a destructive force both in defence and in running the ball. He'll also be a focus in the set piece as a lineout jumper and in adding his weight to the scrum. He earned the nickname Gorgodzilla during his time at Montpellier where he was renowned for his superhuman strength in contact.
Georgia will be looking for him to move the gain line and will be hoping to follow him and the other forwards to success in England.