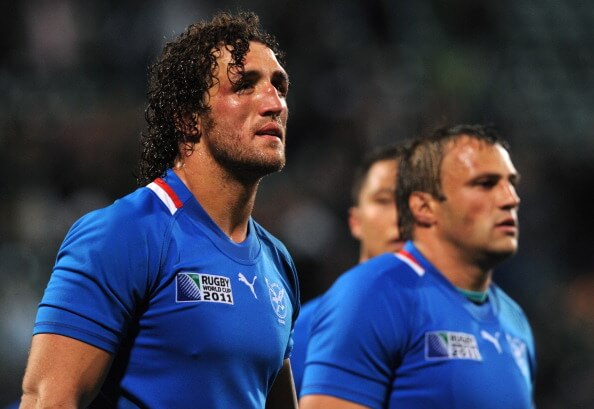 Namibia has competed at four World Cups and not won a game in any of them. This year is unlikely to be any different, with the team having a poor record against the other teams in their pool. But what are the keys for Namibia to change their luck in 2015?
1.  Namibia's World Cup Record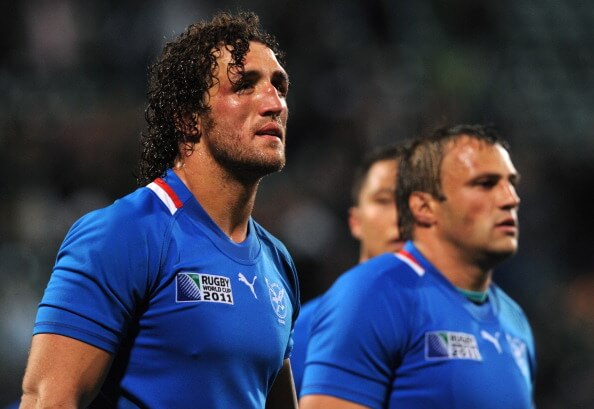 Someone has to be on the other end of all the fantastic scoring records in World Cups. Unfortunately for Namibia, they feature in a few of them. For example, of the ten World Cup games which have ended up with a team not scoring a point, Namibia feature as the beaten team in three.
Their for and against differential is the worst of any team competing. They also feature as the team with the largest ever margin scored against them. They lost 142-0 against Australia in 2003. And it would've been worse if Matt Rogers hadn't had an ordinary night with the boot. He only hit 16 conversions….. Out of 22 attempts.
It's going to be a big ask for a win, but if they manage one, it will be on the back of a great performance by this man…..
2.  Jacques Burger
Aside from having one of the most busted heads in international Rugby, the Saracens flanker is Namibia's best known and probably best player. The bloke is recognised as a tireless workhorse and is well known for his hard hits and big tackle counts.
Burger will be the captain of the team and has always been their best player. He has never given up on a game and has always played a 100% intensity until the final whistle in all of his 30 international matches. He'll need a lot more help if the neighbours of powerhouse South Africa are to do any real damage.
3.  The Coaching Debacle
Recently, the Namibian Rugby Union has entered into open hostilities with the coaching staff of the national team. Head coach Danie Vermeulen has left the organisation. The conflict has also claimed three senior members of the NRU. The argument is over lack of support for the team from the union and the usual dramas with who is interfering with what when.
While the players have been left out of the stoush, there has to be some extent by which they are affected. A team which is already a long way behind the eight ball needs all the help and harmony they can get. Let's hope they get it together for their team well ahead of the tournament.
4.  European and Super Rugby Players
A lot of Namibian-born players play their Rugby in South Africa and the best sometimes end up playing for the Boks. The team tends to play most of its games without the remaining professional players, as well. For this year's RWC, though, they will welcome back at least eight professional players – including the aforementioned Burger and Exeter fullback Chrysander Botha.
5.  The Glimmer of Hope
Namibia are in a tough group. With New Zealand and Argentina in the group, I don't think the #20 ranked team (the lowest in the tournament) will be so bold as to think they'll make it out of the group. However, they'll give themselves a puncher's chance against Georgia and Tonga. Namibia qualified through the African qualification round, which is weaker than the European round through which Georgia qualified.
Namibia seem to struggle against those European teams. Recently, they've been beaten by Romania, Spain and Portugal. But that was without Burger and their other pro players. So, they will be heartened by their 39-19 victory over Russia. Couple that with their 89-10 flogging in the qualifier over Madagascar as well as recent wins over Zimbabwe and Kenya and they'll give themselves a chance – albeit about as slim as Stephen Larkham on Tony Ferguson shakes.