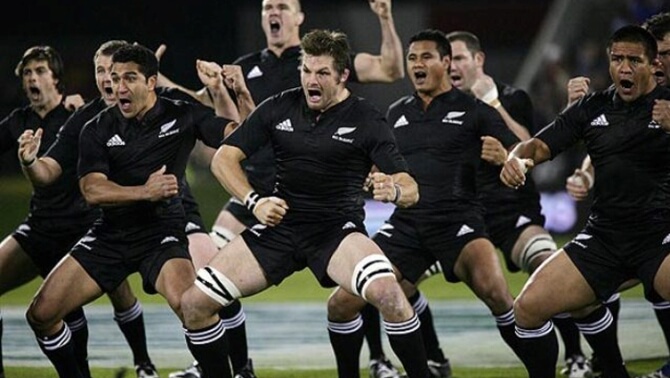 They've swept all before them. They are at about $2.30 to win the whole thing. They've lost just one of their last ten – and they punished the Wallabies for that a week later. But favourites wear the pressure, and the All Blacks are very, very favoured. The pressure is truly upon them to send their veterans out winners. 
1.  A Dynasty
We often speak of dynasties in sport. In Australia, we hear of the Queensland State of Origin dynasty. The Americans have their NFL dynasties of the 49ers of the 80s and 90s and the Patriots of today. There is no question New Zealand qualifies as a dynasty. They've won a staggering 42 of their 47 matches since their win at the 2011 World Cup. With just three losses and two draws. And, with a world records of 17 wins in a row and an unbeaten streak if 22 (which includes a draw), it seems they'll stay in the record books for a long time.
But, if a dynasty is sequential periods of rule, surely the ultimate measure must be back-to-back World Cups. We know no-one has ever done it before. in 2015, the All Blacks have their opportunity to do so. If they do, they will truly ascend to the title and that record will stand for a very, very long time.
2.  McCaw, Carter and Associates
Few get to play in a World Cup. Those who play in two are a special group. Precious few see three. The All Blacks, though, have three players playing in their fourth World Cup. It may have been four or even five, as Tony Woodcock and Ma'a Nonu have been part of the All Blacks long enough, but have missed a World Cup each.
Kevin Mealamu will play in his fourth tournament. But it is difficult to get any press when you're competing with Richie McCaw and Dan Carter for column inches. There is no doubt that these two have contributed more than any other players in the last 15 years. Carter has 106 tests and a massive 1,512 points. McCaw, though, takes the term icon to another level.
We celebrate those players who play 100 tests as legends of the game. McCaw has captained the world's best team of the era more than 100 times in his 142 test career. We accuse him of cheating and cheer when he's penalised. But the reality is, no matter how hard we try to hate him, we know we've had the pleasure of witnessing the career of arguably the best ever.
3.  The New Wingers
There was some angst when the All Black team was announced. Charles Piutau was widely tipped to win a spot on the edge. But it was not to be. Joining veterans Ben Smith and Julian Savea in the back three will be newcomers Nehe Milner-Skudder and Waisake Naholo. They have two and one test cap respectively.
There is no question they are capable, though. Milne-Skudder is known for his incredible footwork and ability to make something from the smallest of opportunities. But it is Naholo who seems the mysterious one. He has a fantastic turn of speed and that has led to him leading the Highlanders' try-scoring for the year. But he hasn't played much more than half a game for the All Blacks. That means few will truly know what he's capable of.
Expect a great battle for the 14 jersey
4.  Total Rugby
Through this series, we've discussed the strengths of many teams. Some teams rely on their set piece. Some rely on moving the ball in hand. Others are aggressive at the breakdown. Some strategise around aggressive defence. Others around keeping the ball in hand and some around their kicking.
The All Blacks, though, are adept across the board and have the strategies to use all of those tools. There are forwards doing the work of backs. There are backs trying to do the work of forwards (bless their cotton socks) and their alignments are designed to create mismatches. I like to see tight forwards put defences in two minds with short passing close to the ruck, and no-one seems to do that better than the Kiwis.
Recently, we've seen innovation in the set piece, as well – especially in the lineout – expanding the All Blacks' attacking prowess. You never know what you might get. But one thing you can be assured of is that there will be a surprise in store for you if you come up against the Blacks.
5. The Path to the Finals
This is where life gets interesting for the All Blacks. While they are expected to go through the pool rounds first in front of Argentina, they have a tough outing in the quarters, whichever way you cut it. France and Ireland are the likely candidates. And both have it in them to beat New Zealand on their day. France's ongoing World Cup rivalry is well documented. Ireland, though, is a threat this year. Their 2014 success saw many lamenting that the two teams didn't play on New Zealand's Spring Tour. Their continued success sees this shaping up as a great possibility, too.
It gets tricky from there. The semi-final opponent is likely to be either South Africa or one of Australia or England. England is favoured with the bookies, but Australia is definitely on par. Then, if the All Blacks are to progress to the final, they are likely to face the other one of those teams in the final.
Along with South Africa, they are likely to have the toughest quarter final draws and face fresher opposition in the semis. Will the All Blacks' famed depth and consistency be enough in the face of that opposition?