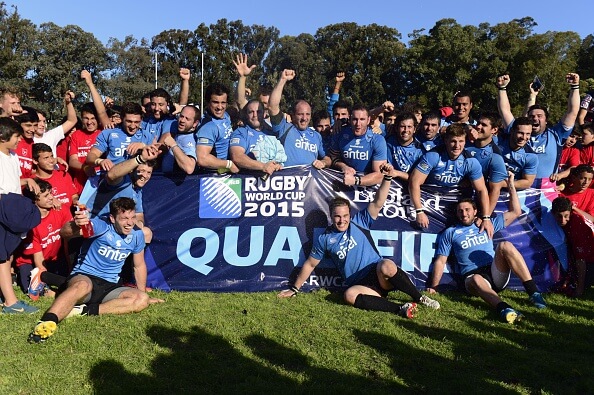 Uruguay have qualified twice for the World Cup before. This year, they are in the toughest pool in the competition and will be up against it from the start. Their main hope will be an upset win over Fiji.
Here are five things you need to know about the team before you sit down to watch them play the Wallabies on September 27.
1.  They are Los Teros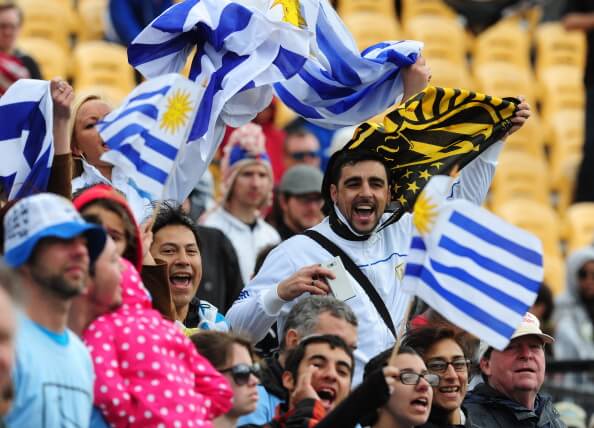 The Teros is also known as the Southern Lapwing. It's a lot like our plover, but without the dirty great spike on the wing and aggressive nature. One of the bird's primary purposes seems to be as food for bigger birds. Unfortunately for Los Teros, this could be an omen for their World Cup campaign in 2015.
2.  The Scrum
Like neighbours, Argentina, Uruguay are big on forward play. Most of the overseas-based players on the team are tight forwards. Experienced props Mario Sagario plays in France and Alejo Corral plays in Argentina. Corral is also the younger brother of Argentine front row legend Matias. They have 88 test caps between them and Los Teros will be relying on their strength and experience. While Uruguay have had two RWC wins, I think some would say their finest RWC moment was when they man-handled the South African scrum in 1999.
3.  Felipe Berchesi
Flyhalf Berchesi was the key to Los Teros' most recent win over Russia. He kicked 21 points in their second match and propelled the team into RWC 2015. Berchisi is an elusive ball runner as well, being an experienced 7s campaigner. He has 12 caps for the Teros and plays his club Rugby in Italy.
4.  Ormeacheas everywhere
Diego Ormeachea is regarded as the greatest Rugby player Uruguay has produced. The number 8 was famously the oldest player at the 1999 World Cup where he scored a try in their victory over Spain. In 2003, he was the Uruguayan coach. This year, his two sons Augustin and Juan Diego will be in the squad. Scrumhalf, Augustin, has been instrumental in the Teros' recent successes and is a particular menace running close to the ruck. Juan is an up and coming loose forward who may be pivotal in the absence of Rodrigo Ortega.
5.  The Elephant (Not) in the Room
Controversy struck the team when Castres lock Rodrigo Capo Ortega suddenly and inexplicably retired from international Rugby. As Uruguay's only fully professional player, the 35-year old had been expected to bring leadership and direction to the team. However, his retirement brought into question the influence European clubs have on the minnow nations.
Lead image by PABLO PORCIUNCULA via Getty Images