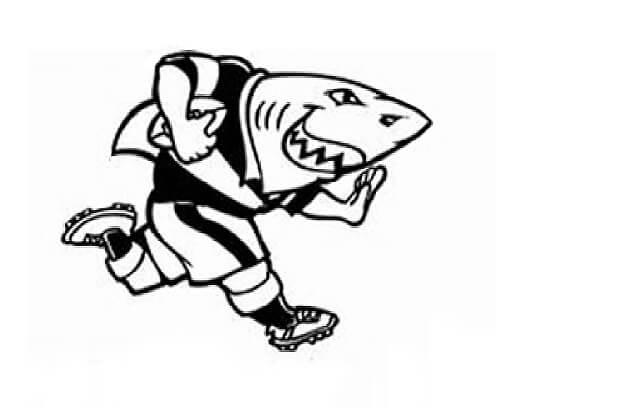 The Sharks will continue their quest to win Super Rugby for the first time. They have appeared in the final more than any other South African team: four times, but have never won the trophy.
Their fans had high hopes last year when they beat New Zealand teams twice in the regular season and lost three close ones to them. But they were annihilated 41-0 by the Hurricanes in the Wellington quarter-final and sent home.
Ironically they had beaten the 'Canes in Round 11.
TJ Perenara scores one of six Hurricane's tries in 2016 quarter-final

The squad
Like most South African teams they have lost Springboks to European clubs. The Sharks will be without winger JP Pietersen (Leicester), flanker Marcel Coetzee (Ulster) and Willie le Roux (Wasps). Experienced Super Rugby players: hooker Kyle Cooper, loosehead Dale Chadwick, and outside back Paul Jordaan have also moved on.
Those losses are not balanced by incoming replacements, the most notable being the skittish ex-France international Clement Poitrenaud, who comes out of retirement, most likely to play fullback or outside centre.
They have significant depth at prop on both sides of the scrum with three Springboks and a future one in 135 kg Thomas du Toit, a 21-year-old who has just been on a short term loan to Munster.  Surprisingly their scrum success rate of 88% last year was fifth-worst.
The second row is less distinguished—as is the back row while Daniel is injured with a broken arm. They have a couple of decent wingers but they will need their centres to step up more to use their outside men better.
Key players: 1. Tendai Mtawarira, 2. Patrick Lambie, 3. Cobus Reinach
---
Robert du Preez Snr. – promoted to Head Coach in 2017
The rugby
As with the scrum, their lineout success was sub-par in 2016 and needs improvement this year, as does their uninspired kicking game. They also lost too many of their own rucks, though they earned more turnovers than any other team to make up for it.
New Head Coach Robert du Preez is parroting the lines of other South African coaches of playing attacking rugby and being fit enough to do so. They are learning the lesson from Johann Ackermann and his successful Lions that South Africans can play a progressive, high tempo game.
It will be a significant boost to the Sharks if scrummie Cobus Reinach and flyhalf Patrick Lambie, both Springboks, can play together this year, as they never managed to do so in 2016 because of injuries to both players at different times.
The draw
The Sharks have an odd schedule with three overseas trips. They open their season in Brisbane and Canberra; then travel to Buenos Aires in Rd. 10, and head off to Singapore in Rd 13.
That wouldn't be too bad if they have a bye before or after these three trips, but it is not the case—though obviously they will be fresh going into into Rd. 1.
That's got to affect them.
---
Sharks have to upset Lions in 2017
Prediction
Supposing that Los Jaguares don't step up in class in their second year, the Sharks will still have to leapfrog the Lions to get the favoured top position of the Africa 2 Conference.
It doesn't matter that the Sharks play the easier Australian sides this season instead of the Kiwis because the Lions have the same advantage.
But if they get second in their Conference, playing Australian sides gives them an edge in accumulating more ladder points than the second-placed finisher in the Africa 1 Conference, who have to play New Zealand teams in 2017. Only one of them will earn the African Group wildcard spot for the quarter-finals.
Although the Sharks will be a different team with Reinach and Lambie pairing up in 2016, they have lost too many experienced players compared to what the Lions have suffered.
The 2016 runners-up beat them convincingly twice in 2016 and who can argue that it won't happen again? "Not I," said the little red hen.
Africa 2 Conference – 2nd and wildcard quarter-finalist *
* Overall position ignored, as being irrelevant.