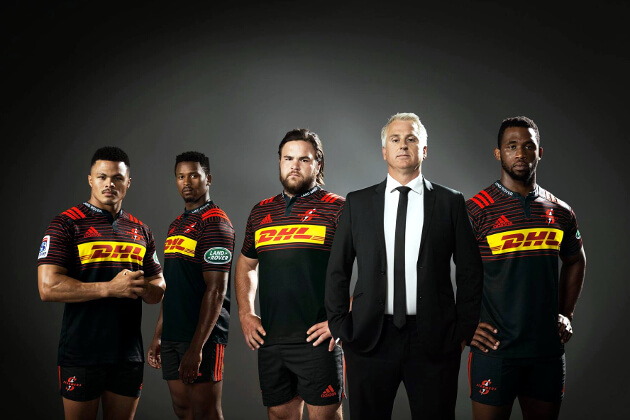 Stormers' fans will be hoping that 2017 is the year that they get rid of their reputation of being the most under-performing team since Super Rugby began.
Representing a proud rugby community, they made the play-offs just twice in their first 13 seasons. Things were better in the last seven years because they played post-season rugby five times, but they were in the final just once, ever, when they lost in 2010.
Stormers – thrashed by a high-tempo game by the Chiefs in the quarter-finals
Last year
In 2016 they were spoilt and had the advantage of confronting the easier Aussie teams and not playing a red-hot Kiwi side until the play-offs when the Chiefs came to town and thrashed them with a high tempo performance. Winning their conference was the easy part.
They were erratic—they played well in some games including a commendable loss against the Waratahs at home; yet in their next match they were lucky to draw at the last minute against the Sunwolves in Singapore.
---
Pieter-Steph du Toit – star player for Stormers
The squad
The Stormers are on the debit side of the ledger which tallies the comings and goings of players . They have lost Springboks Schalk Burger (flanker), Vincent Koch (prop), and outside back Jaco Taute, who is in sensational form for Munster. Wales' centre Huw Jones will be available again but won't be back until after Six Nations.
The drain of players from previous years will also impact on 2017: as new youngsters come through they won't have enough experienced mid-range teammates to learn their on-field craft from, let alone stars.
They will lack quality depth because the additions are not big names, although Sevens' player Seabelo Senatla could play some matches this year. Late news is that Springbok Bjorn Basson may be available, and also Joe Pietersen.
It will be interesting to see how Head Coach Robbie Fleck balances his back row as he lacks a big bopper no. 8, an opensider flanker specialist, and a blindside flanker who can hold his own in the lineout. Yet since Rynardt Elstadt is injured so often, it is likely that he will have no choice but to use all of Nizaam Carr, Siya Kolisi and Sikhumbuzo Notshe to start in several games. The balance of such a backrow is not ideal.
The Stormers have serviceable halves at both 9 and 10 but they are not rainmakers. The strength in the backs is in the midfield with Juan de Jongh and Damian de Allende; when outside centre Huw Jones arrives, his days as a reserve will be over—there will be a spot for him somewhere, probably on the wing.
Star Players: 1. Pieter-Steph du Toit, 2. Eben Etzebeth, 3. Damian Allende
---
Paul Feeney – the new skills and attack coach should make a difference
The rugby
Their record indicates that their traditional slow style has not worked for the Stormers and after the experience from playing the Chiefs last year they with have to lift the cadence of their play.  This will suit Fleck, an expansive player himself back in the day.
He tried some high tempo attacking rugby last year but play broke down too often through poor skills and communication.
To help the transition the Stormers have hired skills and attack coach Paul Feeney, formerly Auckland coach and assistant to Tana Umaga at the Blues, amongst other things.
In other areas, their scrum will have to improve because they had the second-worst success rate last season. It didn't help that they lost loosehead prop Kitshoff for 2016, but they will be without tighthead Koch as well this time around.
Their lineout needs work also—it was below average in 2016 on their own throw which was surprising with Pieter-Steph du Toit and Eben Etzebeth in their stable—but at least the two giraffes swiped 31 throws from opponents.
---
Trials
Fleck was happy with how the Stormers put their training content into effect in their first two trials against the Cheetahs and a local side but the results didn't mean much. However their final trial win on the weekend against the Lions, finalists last year, must have pleased the coach except that promising winger, Leolin Zas was crocked for the year and that injury to skipper Juan de Jongh would sideline him for some time.
The Draw
After playing the Bulls, their closest rival in the Africa 1 Conference in 2016, the Stormers can build a good position by playing four of the six lowest-ranked teams in Super Rugby last year.
Then comes a horror run of six games against all five Kiwi teams—and the Lions, the 2016 runners-up. During that sequence they have to visit Christchurch, Dunedin and Wellington.
---
Bulls v Stormers 2016 – the old rivals will lock horns for Conference honours again
Prediction
Their key to winning the Africa 1 Conference is to get ahead of the Bulls who have an easier draw. Both have lost many players and both beat the other team at home last year, but the Stormers did better against other opponents.
Although the transition to a progressive brand of rugby, and the establishment of the conditioning regime for it, may take a few years, it should have some positive effect in 2017.
Africa 1 Conference – 1st and automatic quarter-finalist *
* Overall position ignored, as being irrelevant.