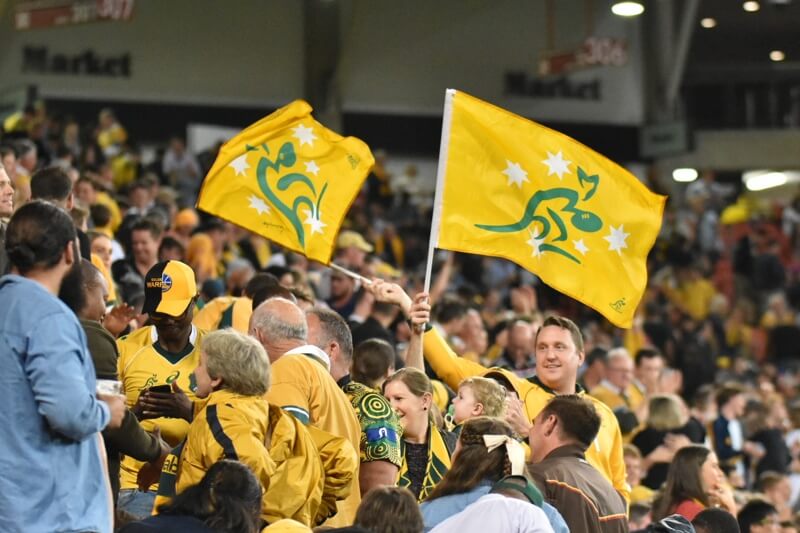 If there's a more clichéd article in on-line blogging than a top ten list, it could only be the traditional January dross about "hopes for the year" as some sort of New Year's resolution tie-in.
So here we have it – my top ten hopes for Australian Rugby in 2019.
0. A Wallaby win at the Rugby World Cup
I have to chuck it in don't I? But I don't really want to 'waste' a hope on it nor run with the ungainly 'top 11' list. Look, of course we all want the Wallabies to win the Web Ellis Trophy this year – it goes without saying. It's just that I wanted this list to be somewhat based in realism and I just don't see any way that it will happen.
So allow me to move on.
1. Rugby Australia for Australian Rugby
I said last year, copious times, that I had never seen rugby in Australia so disparate. There seemed no congruency between what the national body was doing with the state bodies let alone the clubs were all up to. Similarly the Wallabies and the Super Rugby teams were doing there own thang, while the Wallaroos and Super W were seemingly just left to do their own devices.
Never has it been more important for RA to stand up, show some strategic direction and leadership than this year and rebuild confidence among its constituents. This year have the Men's World Cup, then there's the Olympics next year and the Women's World Cup in 2021.  It's crucial we get our 'shizzle togizzle' if we want to be competitive at these events. Perhaps more importantly is the shaping of professional rugby in Australia as the 2020 broadcast deal is renegotiated and Global Rapid Rugby gets off the ground.
2. More Golden Girls
It's clear that Women's 7s has evolved since the 2014 Rio Olympics as better resourced teams play more games and attract better players.  I don't feel the Aussies have coped with this evolution as well as other teams have. New coaches, retirements and injuries to key players have all played their part.
With the AON Uni 7s now having run for a couple of years, we are due to really start to see the benefits of our new system. I want to see some of the stars from this tournament staking a claim on the World Stage. With Wallaroo Sam Treherne getting her 7s shot, teenage guns Lilly Dick and Sariah Paki showed their potential at their World Series debuts in Dubai. The injection of these new players, plus the return of some of our key 2014 stars, will hopefully mean we enter the Olympic year with full confidence.
3. Longbottom on top
The Women's team has been blessed with game breakers able to make the key plays at big moments in crucial games. Whether it be Charlotte Caslick's vision and guile or Ellia Green's power and pace, we could almost rely on someone getting us out of a jam. The Aussie Men's team has struggled for such a player for some time now.
I reckon we are seeing that solution now. Maurice Longbottom burst on the scene last season through some stunning side-steps and spectacular acceleration. But there was still some uncertainty in defense and a lack of real minutes. Coach Tim Walsh's first off-season with the men may well have resolved that.  Mo is now playing major minutes, steering his team around the park, providing some much needed spark and, significantly, proving to be an excellent defender. Long may it continue.
4. The Thorn Identity
Clearly Brad Thorn has been involved in some damn good sporting teams who had a focus on a culture of accountability and hard work. The Broncos, the All Blacks and the Crusaders are some of the most successful sporting teams of the last few decades. It's obvious he has based his limited coaching experience around his experiences with these teams.
It's caused some real pain and confusion among Reds Rugby fans. But with some glimpses of promise last year, together with some excellent off-field recruitment, there's some hope for 2019. Perhaps.  I still want to #manageexpectations but I can at least see what Brad is trying to do at Ballymore. Does he have the right formula for it to pay off with more improvement this season? I bloody well hope so.
5. Twiggy Ball is GRRreat
Putting aside the reason for it, which was one of the lowlights of 2017 and 2018, Global Rapid Rugby, could be one of the most intriguing aspects of 2019.  There were a lot of promises and claims towards the end of last year but we are yet to see anything really concrete outside of some proposed rule changes (which I am pretty cautious of).
But in the end, the more rugby being played the better.  There's a lot of great talent in that Force squad and I want to see them playing more rugby. If they can get buy in from some of those key world rugby growth areas, and attract a similar level of players, then I'll be watching. Plus, if there's an opportunity to watch any Fijian team play rugby then I'm in!
6. NRC – No Real Certainty 
Anyone that has read GAGR or listened to our podcasts for the last few years, knows I am an NRC apologist. I've loved the tournament since its inception and took it as an almost personal mission to promote it any chance I could to help share the love and try to get more people interested it in.
But five years in it's time to make the call. Does it have a future?  The last couple of years have felt like the competition has lived in a state of uncertain flux.  Just hanging precariously at an odd time of the season with no one really knowing what to do with it.  I assume it will become a factor in the broadcast negotiations, in some capacity but let's stop just stringing it along. If it doesn't have a place in Australian Rugby – if it's draining funds and not developing players sufficiently, then it's time to cut it loose. It all comes back to that first 'wish' and RA showing some visionary decisiveness to benefit our game.
7. Wanna watch Wallaroos 
Having watched a bit of the Women's Big Bash cricket this season, I've been blown away by the improvement in the game. The skills on show are exceptional and their development from its inaugural year is self-evident. If there was a case for kicking along the Super W tournament and the Wallaroos program, than this is it.
I watched more Women's Rugby last year than I ever have and thoroughly enjoyed it. But it was clear that a lack of opportunity was holding teams back.  The Wallaroos', in particular, need for game (and training) time together is crucial, and seems to be planned for next year and beyond. Coach Dwayne Nestor is pushing hard for at least five tests this year. Let's hope he gets his wish and much more.
8. Isi up to it
He has some doubters, but big Isi Naisarani seems to be the answer to a fair few Wallaby concerns at the moment.  There is no doubting the national team's backrow is unbalanced and I reckon Naisarani can help right that wrong. His powerful running and defense, together with a tremendous work ethic, will bring a lot to the team.
There is always the question as to whether he can step up.  Henry Speight's form since eligible has never matched what it was beforehand. Hopefully Isi won't fall in the same trap.  Since first really catching the eye for Brisbane City in the NRC, he's shown his ability at each level – to the Force and the Brumbies and now at the Rebels.  With Cheika having brought him into the Wallaby squad last year, hopefully the transition to the test side will be a positive one.
9. Lotsa Latu 
While Australian Rugby seems pretty well served at prop forward at the moment, we are still struggling to sort out our issues at hooker. That's not suggesting the talent isn't there, it's just no one has yet to put their hand up and outright claimed the 2 jersey. We tried four last year and each showed glimpses of their ability, but we need more than glimpses.
In my eye Tolu Latu is the man most likely.  Folau Faingaa and Jordan Uelese are the exciting prospects, while Brandon Paenga-Amosa is a dependable option, but Latu seems to me to be the best of the bunch. What he needs though is time on the field. Last year he missed Super rugby games for reasons most of us were not privy to. He also spent too much time in the sin bin due to frustrating ill-discipline. I hope we see him play as much rugby as possible this year because that's when I reckon we'll see him at his best.
10. Firing Banks
I made the twitter pun last year that Michael Cheika must be a Credit Union fan because he clearly doesn't like Banks. I think this was after the Brumbies' fullback missed a Wallaby call-up on the end of season tour – but I want to put the Wallaby omissions aside for now. I would just love to see Tom Banks back firing at his best.
If I'm honest I reckon we only saw glimpses of his peak last year and I don't think he's showed the same consistency as his 'break-out' year a couple of seasons ago.  He had undoubted moments of brilliance, but not the consistency.  I hope he's inspired but his time with the Wallabies and motivated by the limited opportunities he got. I'd love to see him back at peak Banks because when he is I think he is capable of pushing for a Wallaby spot, at least on the wing or the bench. Even if the green and gold jersey doesn't come, he's one of the best players to watch and a vital attacking weapon for the Brumbies.
---
So that's my 10 (11). Now it's your turn? What's your Australian Rugby wish for 2019?