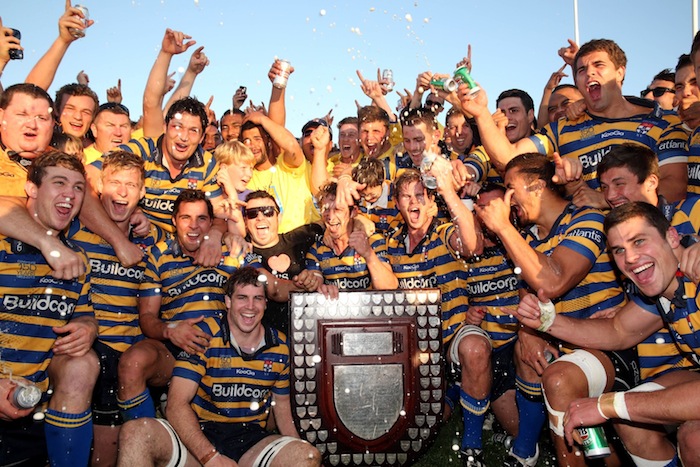 Sydney Uni won the Shute Shield again on Saturday.
They won in convincing fashion, too, beating Eastwood by 50. This means they have won eight of the last nine titles, a dominance that shows no signs of ending. They also won second grade, fourth grade, first grade colts and second grade colts. This overwhelming success is now presenting significant problems for the Sydney club rugby scene.
For those not from Sydney, don't switch off now, please. This is a complex problem with nationwide ramifications. And people from Sydney, know this: I am not affiliated with any Shute Shield club. I am neither a Uni hater nor lover.
The problem is simple: Uni have become too good. Their first grade XV is chocked with Super Rugby stars and their colts XV is similarly stocked with Australian Schoolboy reps. Through a natural building process, coupled with a number of key acquisitions, they are now a giant of the Sydney rugby scene, gobbling up everyone in their path. But the key question is this: how have they achieved this position?
Sydney Uni has no junior program of substance, nor do they exist in a rugby heartland area (the campus is situated in Camperdown, traditionally a league stronghold). They have a proud, long history of competition in Sydney Rugby, but not dominance.
Here is the kicker, though: they are the only Shute Shield club that is an educational institution. They are the only Shute Shield club with a significant landholding in the centre of Sydney. They are the only Shute Shield club with a world-class University. They are the only Shute Shield club with a range of gymnasiums, well-manicured grounds with full-time staff, an aquatic centre, on-site physio and medical facilities, residential colleges, pubs, clubs and Swedish exchange students.
They have a product that is top of the range. To make matters worse (or better, depending on your allegiances),  they have augmented these advantages with a world-class coaching and conditioning program, and have developed a reputation for turning junior stars into Wallabies.
This is the Uni success story. The product gets gun players in the door, and the coaches turn them into Wallabies. Or something like that.
It certainly is something for other clubs to aspire to. The problem is, though, that half of that equation – the important first half – is simply not achievable. Eastwood doesn't have a Uni campus. Penrith doesn't have an on-site aquatic centre. West Harbour doesn't have Swedish exchange students.
The other clubs are not hopeless, though. Some have significant cash reserves, great facilities, and other ways of enticing potential recruits north, or west, or south, or east. But it is fair to say these incentives are well behind what Sydney University can offer.
As a result, we now have an uneven playing field. And the competition is suffering. Animosity towards Uni is palpable, with clubs taking out their anger at being deprived success at almost every level on the obvious cause of this failure. Rugby teams thrive on success – it enlivens players and fans alike (just ask Ewen McKenzie). Because of Uni's overwhelming dominance, the other 11 clubs in the comp have had very limited success in any grade in the past five years. And it hurts.
The success of Sydney Uni is killing Sydney grade rugby. They aren't being nefarious, or dodgy. They are simply too good.
Something needs to change to fix this problem.
The ARU has suggested a solution: ban player payments, and implement a third tier competition running from August to October comprising the top clubs from each state and the Super franchises (according to a recent SMH article by Georgina Robinson). But this will not address the whole problem as it currently exists.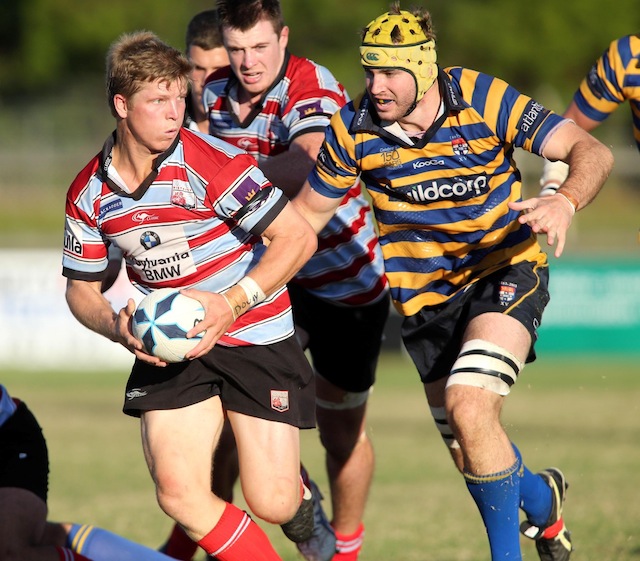 Banning player payments is all well and good, but it will hurt the other clubs far more than it will hurt Uni. Uni do not pay players. What they can do is offer access to their facilities: gym memberships, help with their studies, on-site accommodation etc. Add that to their recent on-field success and they can provide a breathtaking package without offering a cent. Other clubs don't have this luxury. Sometimes they need to resort to dollars and cents to compete.
As for the third tier competition, this makes total sense. It will mean non-Wallaby Super players must remain with their franchises, taking significant weight away from the Sydney Uni competition tilt in all grades (typically the competition is quite close until the Super season ends and the swathe of top players return to pull on the Uni jersey. This creates a domino effect, where good first graders are relegated to second grade, and so on).
That will seemingly achieve the aim of tightening the Shute Shield. So let's hope it gets off the ground.
But even with this comp in place, the NSWRU still faces big challenges in clubland. The game continues to stagnate out west, despite the recent success of the Parramatta Two Blues. The powers-that-be still seem to lack foresight and enthusiasm to engage the large communities in the outer suburbs. A key example of this was Israel Folau, a man who has a huge following in the western suburbs, especially in the Pacific Islander communities. Considering he would probably not ever have to play Shute Shield rugby, an affiliation with a struggling club like Penrith was a no-brainer. However the NSWRU stepped back and allowed him to sign with… Sydney Uni.
The state's best junior talent will still be drawn to Sydney Uni, for the reasons stated above. The colts competition has almost been killed off by their dominance, and it has robbed other clubs to develop a solid foundation of future first grade and second grade players. A solution to this problem is not obvious, as most top young players will no doubt be attending University, and the pull factors at Sydney Uni are almost impossible to withstand.
These are crucial days for Sydney rugby, and wise heads are needed at the ARU and NSWRU. If these problems are not addressed then the once-proud Shute Shield will never be able to return to its glory days, or at least have a final where the result isn't a foregone conclusion.