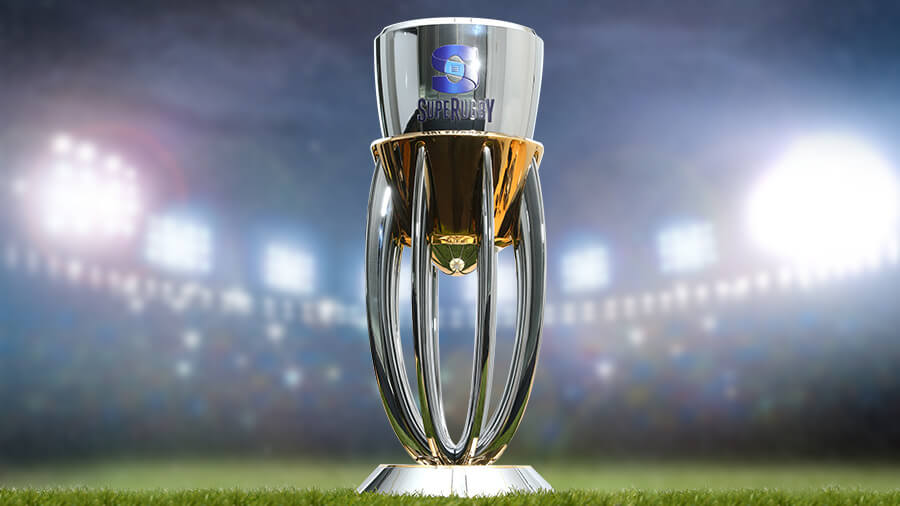 Hey hey, the GAGR management forgot to deactivate our access so we are back for another year! So, just as quick as AAC breaking team protocols, let's dive straight in to it. There good news for some supporters, we look at who got blessed by the fixtures fairy and who got a rough deal, and some other stuff that's really the rehearsal for the big dance; The Rugby World Cup 2015! Err…….
Back to the future
It's really an indication of the tough times at Casa De' RA when you have to trot out your season 2015 RWC script and do nothing more than some minor character amendments. In case you missed the 2015 Wallabies RWC saga, the storyline was about an underperforming team, the ARU (similar to RA but with some money), grabbing some Aussie to take the helm and hope they get lucky at the RWC after 4 years of constant underperformance and arguably coaching failures. The old episode was star studded with the likes of Genia, Cooper, Adam Ashley-Cooper, Beale, Folau, TPN, Foley, Toomua, Pocock, Hooper, Kepu to name a few, all playing some part in the drama with Cheika himself getting a starring role. The 2019 RWC story script is remarkably the same thus far except for the late entry of a newly anointed Aussie coaching saviour in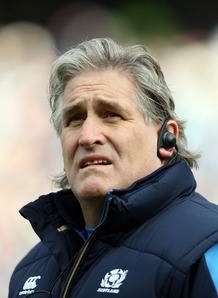 .
For me it's a little strange, funny but also a little sad that we are here again with a familiar script. But then again let's be honest here and even the Super Rugby recruitment round this year resembled more of a jumper swap than anything really strategic and future building. Even Fox Sports has jumped on the Cooper-Genia partnership resurrection.
But the silver lining, although just a flash in the pan, was the pre-season games, especially the first. The depth and talent that doesn't exist in Aussie rugby again put on a great showing with, some certainly getting our attention as having potential for higher level honours. We can't wait to see them next year for their annual outing; if they're still on shore that is.
Season 2019 already has the look and feel like season 2015 its pretty safe to say. Let's see how close the script runs.
Do will really have a shot at Super Rugby glory?
It's an interesting question. One thing we need to deal with right up front is the 'under currents' that might dictate the real outcome. Firstly, we know that Aussie teams will be resting players. What impact that will have is unknown at this point. To rest players all coaches will be taking a risk and we all know that if it's tight every point will count. I have mixed feeling about this year resting up Wallabies. I get it's for the (alleged) greater good of Aussie rugby but if it costs my team points, like you, I am not going to be happy. On the other hand, I like the concept of giving some of the non-Wallabies a shot at the big-time. It's a good way to build depth.
In reality this could be all about who has the best depth. Minus Foley, Genia or Pocock do they have enough cover? I think the Brumbies might be best positioned with fairly good cover and not so many Wallabies to rest that will expose them too much.
As for the main teams, on paper (again recycling the past) the Rebels seem to be the team that has the best shot but the Tahs nor Brumbies can't be written off as they both have strong squads. The Reds are an unknown quantity and I believe without a more established flyhalf will fall short of what's need to feature in the later stages of the season.
The other question is how will the Kiwi and South African teams approach SR 2019? Will they take it as a RWC warm up as well? Will that weaken the Kiwi teams enough? We also need to watch out for the Jaguares. They showed form last year and will trying to put the polish and last elements together ready for the RWC. They could be a real threat to the establishment.
Schedule – what's coming
Right. This weekend it all kicks off. So let's see what we have coming up for the 4 Aussie teams in the first 5 rounds.
| | | | | | |
| --- | --- | --- | --- | --- | --- |
|   | Round 1 | Round 2 | Round 3 | Round 4 | Round 5 |
| Brumbies | Rebels (H) | Chiefs (H) | Hurricanes (A) | Rebels (A) | Waratahs (H) |
| Rebels | Brumbies (A) | BYE | Highlanders (H) | Brumbies (H) | Lions (A) |
| Reds | BYE | Highlanders (A) | Crusaders (H) | Waratahs (A) | Sunwolves (A) |
| Waratahs | Hurricanes (H) | Sunwolves (A) | BYE | Reds (H) | Brumbies (A) |
The Brumbies have a bit of a tough start – the Chiefs and Hurricanes who are both always tough, the star studded/Wallaby-filled Rebels twice and the grudge match against the Tahs.
The Rebels have it a bit easier, two games against the Brumbies, a bye and the Highlanders, before heading off to SA for the Lions.
The Reds start off with a bye – I'm never keen on a round one bye – then head right off the NZ for the Highlanders, back for the Crusaders then down to their grudge match against the Tahs. (Is every match against the Tahs a grudge match?). Then off to Japan to face the Sunwolves, who could be tough this year. The Reds probably have the toughest start for an Aussie side.
On paper, the Waratahs look to have the easiest. Only one Kiwi side, the Sunwolves, Reds and Brumbies.
We know it's hard to get a read on of how teams are travelling until a bit further into the season, and with the draw it not until mid-season we really will have a good idea how teams are really matched up.  It will be very interesting to see how it all plays out this year.
The cost of being a fan
I saw a tweet recently, highlighting ticket costs to a certain team's home games. They seemed … well … high. So I decided to look into just how much it would cost to support each of the 4 Aussie teams.
Let's start with ticket prices. It was a bit hard to compare, given that each has different categories/different seating sections etc. So for each team I am using the category above GA (ie mid range cost) and if possible with seats along the sideline rather than the ends.

Now we can't support our team without the proper clothing, right? So add in a brand new 2019 jersey for the following costs.
Brumbies  Mens – $99   Womens – $99
Rebels Mens – $99   Womens – $99
Reds Mens – $160   Womens – $130
Waratahs Mens – $179   Womens – $139
So it certainly looks like it's cheaper to be a Brumbies fan than a Waratahs fan. Actually it's cheaper to support any of the other teams than it is the Waratahs. There is a big margin between the Brumbies and the other clubs in terms of ticket pricing, and from experience I can say those silver tickets are really great seats – right on the fence down the sideline. And at under $90 for a family of 4 – bargain!
The Rebels and Brumbies have made an effort to make their jersey's more affordable this year. I don't know how much of it comes down to the club or manufacturer, but Canterbury Clothing are really pushing it in terms of affordability!
Super Rugby's dead, right?
Superhero Sunday. Did you hear about it? Did you know it was going to happen or that it had been on? Possibly not, as over here in Australia it wasn't really publicised. But in South Africa, over 50,000 people knew about it. And bought tickets to go and see it.
So what was it?
It was Sunday the 3rd of February, in Capetown. And all 4 South African Super Rugby teams played their preseason matches that day in a double header – Lions v Sharks followed by Bulls v Stormers.
You know what I said before about over 50,000 people? Yep, that's how many bought tickets to watch these preseason games.
Why Superhero Sunday? Because the teams have paired up with Marvel to create themed jumpers for each of the teams. The Bulls – Captain America, Sharks – Black Panther, Stormers – Thor,  Lions – Spiderman.
The cool @Marvel-inspired @Vodacom #SuperRugby jerseys for @THESTORMERS (Thor), @TheSharksZA (Black Panther) and @LionsRugbyCo (Spider-Man) are already available at the SA Rugby Shop (@BlueBullsRugby (Captain America) to follow soon). Click here: https://t.co/eCyWN8jeVJ pic.twitter.com/queJxRb76D

— South African Rugby (@Springboks) January 18, 2019
The teams will wear these special (and awesome!) jerseys when they play each other during the Super Rugby season, wearing their traditional jerseys against the international teams.
But the thing I can't get over …. over 50,000 people paid to watch the preseason matches!! PRESEASON!!! Eat your heart out RA.