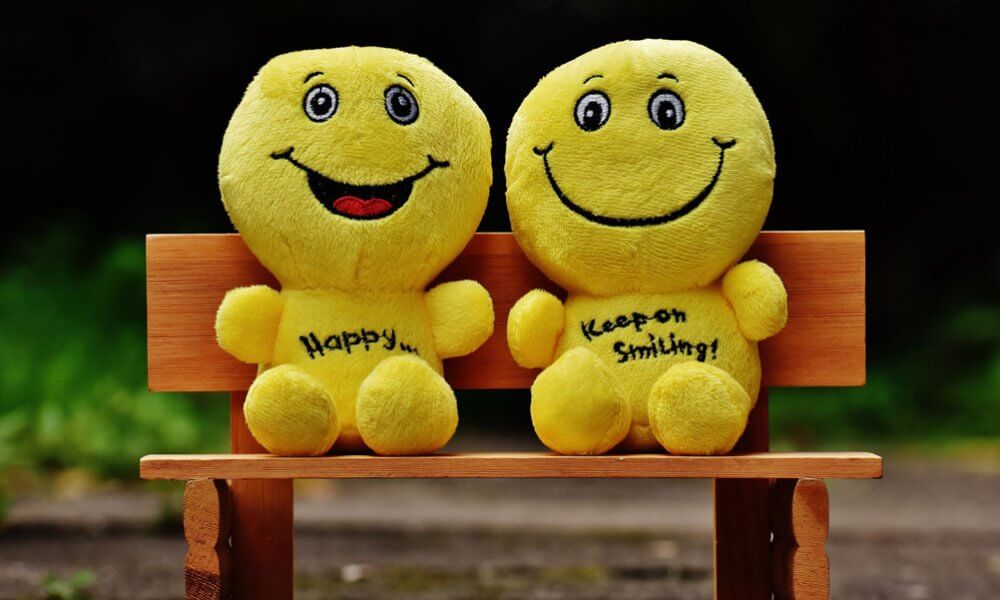 Aaaaand we're back again this week! What a weekend hey. How good is it having Super Rugby back? And with the return of Super Rugby comes the return of some TT5 staples, the Good, Bad and Ugly and the Report Card, where we give out grades that we think the teams deserve. Feel free to disagree, I know you probably will  :-) We also have some stats from the opening round to pore over and then we talk Wallabies. Who played, who rested and who got injured and who do we think should be in consideration.
The Good, The Bad and The Ugly
Good – We have a couple of goods from this weekend. Firstly, how good was it to see a packed crowd for the Waratahs match? It's been a while since that many people went through the turnstiles to watch the Tahs play. It was also good to open up the Aussie Super Rugby campaign with a game that didn't totally suck. People might have been expecting the Rebels v Brumbies match to be a dull, stop start, error ridden affair like we are used to, but it actually proved to be a pretty entertaining game.
Bad – Unfortunately, the opening round also posed some big concerns for supporters. The Brumbies bombed some tries, their lineout was a mess and defensively they were pretty appalling. The Waratahs managed to throw away a game against the Canes without Beauden Barrett who was serving one of his mandatory rests for the All Blacks. It was a home game, in front of a packed crowd and they just couldn't do it. Passes out over the sideline, dumb penalties when in possession and poor lineouts. Hopefully they, like the Brumbies, will have learnt from that and improve for next week.
Ugly – Injuries. I had hoped we wouldn't get into this this early on in the season. During the Rebels v Brumbies we saw Pocock leave the field after 5 minutes with a head injury, he is out for at least next week. The harsh reality is, that as good as Pocock is, perhaps the Brumbies need to consider addressing his prone-ness to injuries. Whether that means resting him more or using other players more at the breakdown, moving Poey to 6 or 8 – I don't know. Less than 5 minutes after losing Poey, the Brumbies also lost Pulu with a fractured cheek. He will be out for anywhere between 6 weeks and the whole season depending on surgery. Henry Speight also limped off with a hip injury, at this stage I don't know how bad/minor an injury it was.
Not only that, but there were some who didn't even make it to the opening weekend before picking up injuries. From the Brumbies (again) Lausii Taliauli injured a knee during a trial match, though he should be set to return this week. Others picked up injures without even playing a preseason match (glad the clubs have been asked to wrap the Wallabies players in cotton wool, protect them, send them to Wallaby camp instead of preseason, only for 3 players to pick up calf injuries while at camp!) with Coleman and Phipps still awaiting a return. Plus there are still some injuries hanging over from last year. Hopefully that's it for the season now, if the Rugby Gods are listening, we'd like a nice, safe, injury free season from now on thanks!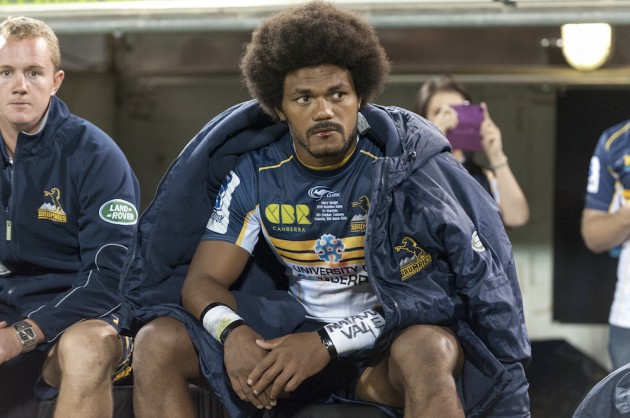 Report Card
Brumbies D: There were some glimpses of what they can do, but they were few and far between. Poor kicking choices inside the 22 (WTF was Simone thinking?!!) very poor defence, especially down the wing and an unusually poor lineout all left the Brumbies looking lost. Especially disappointing given they actually got off to an ok start. Injuries didn't help things, but it was the basics that let them down. Looking for the positive, they are things that can be worked on. Hopefully.
Rebels B: They did the basics, and did them well. They made it difficult for the Brumbies backs to find any space and their forwards held up better than many were expecting. The Genia/Cooper combo looked good, and gave the back line some of the structure they were missing last year. Their forwards went better than I think many expected, and while they lost a couple of scrums, they were still pretty competitive. Their running attack is dangerous, and with a near full Wallaby backline it isn't really surprising.
Waratahs C: I considered giving them a C-, but they were in control for much of the game. Their defence was shaky at times, but they looked good in attack when they were running and the Canes hadn't had a chance to get their defence set. That's when they looked really dangerous. The Tahs still gave away too many penalties, and some pretty dumb ones at that. Kepu being pinged for coming in the side when they had the ball in attack is just one example. Lots of room to improve.
Stats and Stuff
 

 

Brumbies
Rebels
Waratahs
Tries
4
5
1
Metres
353
390
321
Carries
102
93
102
Passes
111
97
136
Offloads
7
6
6
Defenders beaten
22
15
19
Clean breaks
13
13
4
Kicks in play
29
25
23
Turnovers conceded
13
15
14
Tackles
97
114
123
Missed tackles
15
22
20
Rucks won
70 (95.9%)
50 (96.2%)
75 (96.2%)
Turnovers won
7
5
7
Penalties
6
11
14
Lineout success rate
79%
100%
77%
Scrum success rate
100%
86%
75%
Possession
54%
46%
47%
Looking across the stats it really hard to find anything that really stands out. Across the board they look fairly comparative in terms of the way they played. Is there finally some consistency of performance and application across Aussie team? Pfft, nah it's just coincidence.
Looking at the Brumbies stats it would be fair to ask how they lost. With better possession and defenders beaten it suggests that they had opportunities on attack but couldn't get over the line. Is this endemic of individuals creating opportunities but not having the support to convert? What the stats don't tell you is that they were so exposed defensively on the wings that there were no opportunities to tackle let alone miss the tackle. Is the defensive issue due to the Brumbies not having a defence coach until 2 weeks before the start of the season? The other thing that is apparent is for a team that has a "no-fear" attacking game plan there appears to be a lot of kicking.
The Rebels forward pack that was identified as a potential weakness pre-season stood up and made sure the backline did have front foot ball and competed with the Brumbies in the line out nullifying the predicted dominance in the forwards. The stats do suggest that the Rebels are going to play with ball in hand more than the other teams this year.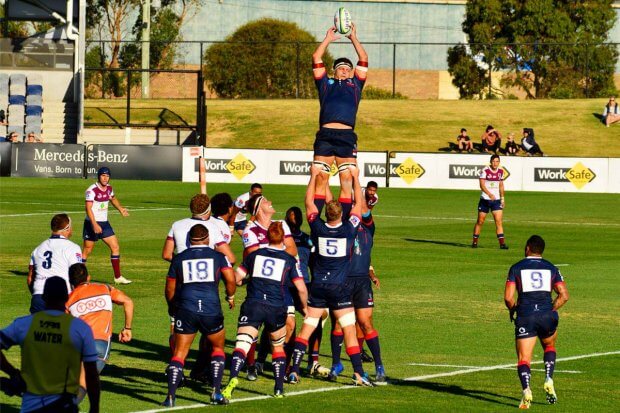 The Tahs might be a little light on the run metres but considering they decided to take points from penalty kicks it explains the slightly lower numbers. This year again shows they are not scared to use the ball, passing more than the other teams. The lighter forward pack shows through in the stats and will be an area of concern. The discipline issue sadly is the standout stat for the Tahs and you can't help but wonder how many points it's costing them.
Wallaby RDO's
We have all read the reporting about the Wallabies being strategically rested in the lead up to the RWC. How that will impact each team is certainty generating conversations. Like many of you we are curious to see how it will be managed. To help us track who is rested and when we have put together a quick spreadsheet which we will update each week. With Pocock's injury we have decided to also track injury where possible
In deciding who we would track we have decided to only track the Wallabies players we term as being in the "formal" conversation. That means the players we think would be on the plane today if the squad was picked or will be told to have bags packed and be on standby.
We also decided we might will make a few simple observations on individual performances each week.
As its week one we will ease in to this with just a few comments and be gentle.
Who stood out: Genia – Clearly stood out above the rest and his game management was fantastic.
Raised questions: Jermaine Ainsley. There are still questions if he should be in the conversation at all and playing against the strong Brumbies scrum didn't help his cause.
Blotted his copy book: Israel Folau. He does some good things but then basic skill execution lets him down.
General observations:
Samu – looked good.
Maddocks – good handling, read the ball well. Good at being in right place at right time (I guess that's a skill in itself).
DHP – ok, didn't do much wrong, didn't stand out.
Kepu – WTF! Dumb penalties, dropped ball, he looked anything BUT a Wallaby.
Foley – nothing spectacular, as expected. Goal kicking practice will be required but hey, he only missed one.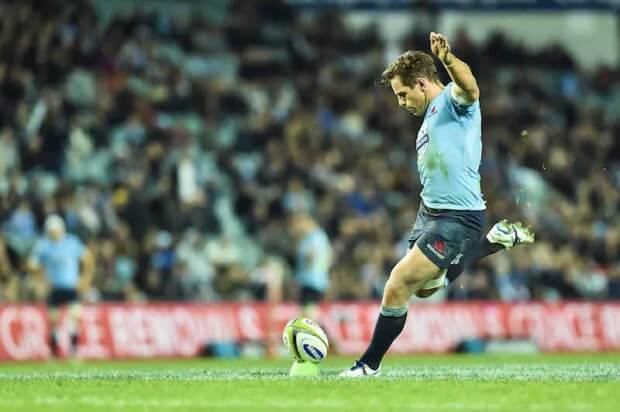 The other Wallabies conversation
Now to the broader "informal" conversation. In this RWC year there are some names that might be pushing for Wallabies squad inclusion or at least on standby to cover injuries.
So let's get the hot topic. The short answer is off the back of a season out based on his performance on Friday night I would argue that Quade has pushed in line ahead of Christian Lealiifano. Back with the familiar pairing with Genia is a huge advantage to him and certainly helped his prospects. I think if QC keep improving, Lilo's RWC chances will be over by mid-season.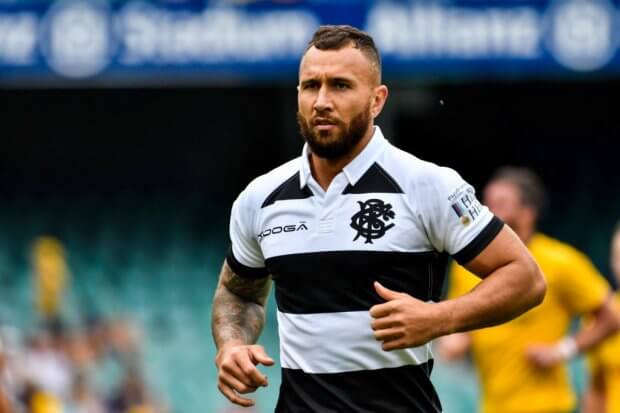 Matt Phillips is the lock I think should be in the conversation. In recent times he has been the lock that makes metres and is a pretty good operator at line out time.
McCaffery's performance on the weekend should have him on the Wallabies radar if they need cover or a different option. He worked well with Samu and has been a consistent performer when he has been given the opportunity.
Karmichael Hunt. Controversial, divisive, but he did the job for the Tahs and still has something to offer.