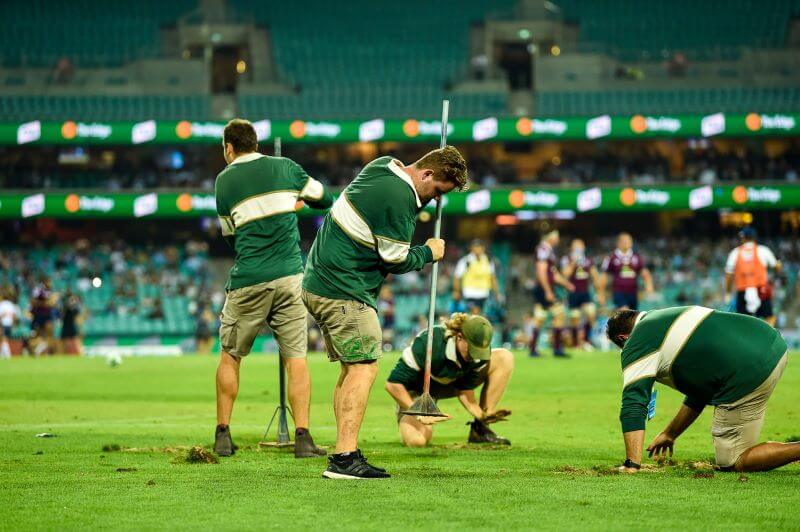 Hello, hello and welcome back. This week in the Top 5 we go through the good, bad and ugly, grade our teams, check out how well rested our Wallaby players will be come World Cup time, talk ratings and give you some of our top picks of the weekend.
The Good, The Bad and The Ugly
Good – Not Super Rugby related, but it's really good to see the Six Nations going down to the wire this year. Going into the last round, any one of England, Wales or Ireland could win the trophy. Wales are currently on top, having won all four of their matches. This weekend a win over Ireland could see them take out the Championship and a grand slam, having already beaten Scotland and England. With England taking on Scotland, right now it's anyone's guess as to who will win.
Bad – More injury worries for the Brumbies, this time Allan Alaalatoa and David Pocock (again). AAA has possible wrist ligament damage, while there are doubts over Pocock's calf, yes the same one he originally injured at Wallaby camp before the season even started. Not just bad for the Brumbies, but these two are important for the Wallabies, so here's hoping there is nothing too serious there.
Ugly – The SCG pitch. Absolutely disgraceful that a pitch that bad can be used for rugby. Even better – if the Tahs happen to make the finals it will be where they are played. Risk of injury, taking any sort of decent competition out of the scrum and wasting time while the grounds people put the turf back in place.
Report Card
Rebels B+: They staged a mighty effort to run over the top of the Brumbies, but the Brumbies gave them a big hand in doing so. It is still hard to judge just how well the rebels are playing, they have played a poor to very poor Brumbies team twice and an understrength Highlanders. So far none of their performances are what I would call standouts, and this one was no different. They came very close to throwing it away in the first half, shocking discipline costing them greatly. Luckily the game turned around in the second half and they (with some help from a very convincing and experienced Genia) got the ref onside and took full advantage.
Brumbies D-: For the second time this season the Brumbies fell asleep at half time and let the rebels get away with the game. Their heads dropped as soon as the rebels scored early in the second half, and I knew then that they would throw it away. Mentally they looked lost, out of ideas and with it went their skills. They lacked composure in defence, something that will need to be fixed before they face the Tahs this week, and their usually strong scrum was a mess.
Reds C-: Sure, the ground nullified their usually strong scrum, but try as Thorne might, he can't blame the crappy surface for the dropped balls, missed tackles or general poor play. What the hell did they do with their 71% possession?? There were some flashes of really good stuff, Sefa Niavalu's kick and chase that led to his try was one of them. But there were some very ordinary moments too. I was impressed by Isaac Lucas, he put in some strong tackles and looked confident with the ball.
Waratahs B: Gibson is lauding their performance, they showed such grit to hold on and take the win. But really? They get the B because they won, but with that backline they should have done a lot more. They let the Reds have way too much ball and forced themselves to make many, many tackles. Credit to them, in previous years they would have missed most of those tackles, so they are on the up!
WALLABY RDO'S
So, who was rested, who played the full 80? Let's see!
Who stood out: It almost pains me to say this, but Ned Hanigan. He was hard in defence and it frequently took more than one or two Reds players to bring him down when he had the ball. Is this the potential we keep hearing about? I will be interested to see if he can continue to improve, especially against teams like the Crusaders in a couple of weeks' time.
Another standout, again, was Will Genia. He was almost single handedly responsible for dragging the Rebels back into the match and played the referee to a tee. He absolutely schooled Joe Powell, who I hope took a few lessons away from that match.
Raised questions: Tevita Kuridrani is not having the impact we had hoped coming into the season. He looked really good in the pre-season matches, but is struggling to break the defence and gets caught and turned over too easily.
Blotted his copy book: I don't actually know that there was anyone this week that I could put here. Looking at the names on the spreadsheet, they all did ok or better.
General observations:
After his absolute shocker last week, Koroibete redeemed himself this week. Kerevi looked good in a team that struggled. Folau Fiangaa is looking good too, controlling the ball well at the back of the maul, showing a bit of speed with ball in hand and his lineout has been pretty good.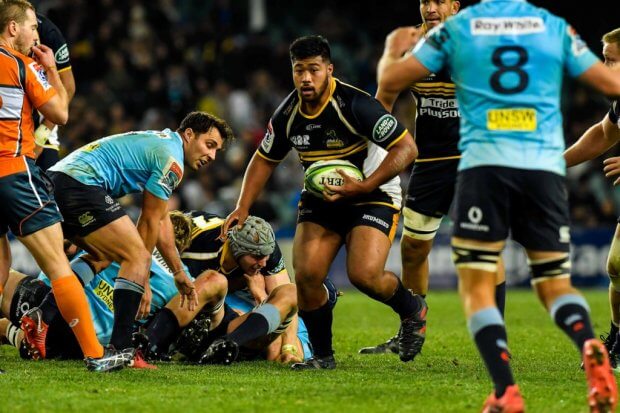 As for those on the fringes, as usual we'll start off with the 10's. I think we can definitely rule Christian Lealiifano out of the Wallabies conversation. He has shown in three out of the Brumbies' four matches this year that he isn't up to playing 10 at an international level. He is struggling to play effectively there at the moment, with one standout game and the rest not doing much. Quade Cooper, on the other hand, is taking the bull by the horns and making a very good case. On Friday he was putting runners in holes and controlling the back line very well. Surely he has to be on Cheika's radar now?
Hunt had another strong game and is looking very good in that backline alongside the other Wallaby backs. I don't know that we have seen enough of AAC to warrant his inclusion in the conversation yet, despite it being almost a certainty that he will be in the squad.
Someone we haven't mentioned before is Damien Fitzpatrick. Hooker is one of the positions most up in the air, with TPN, Fiangaa, BPA and Latu (maybe?) fighting it out. But Fitzpatrick has been consistently performing for the Tahs and doing a good job. If he keeps on like this he could become our Wallaby bolter.
I thought nobody cared?
Last year we were all pretty much writing off Super Rugby as by all accounts it was in its last death throes. No one cared, the KPI that counts when it comes to sports, the ratings, was on a downward trajectory and many were left hoping that the new deal in 2020 would breathe new life into rugby.
Being a Rugby World Cup year, there is usually some additional interest in the game in the lead up to the RWC; but most of that is usually Wallabies centric.
But Super Rugby appears to be rising from its death bed in 2019. Ratings are up. No, really, ratings are up and quite significantly.
Before I get in to it I want to say thanks and credit Mr Strewthcobber and Mr WorkingClassRugger who have allowed me to basically plagiarise their posts in the forums. On Monday afternoon as I was trying to put this together, I went fact checking in the GAGR forum and much to my horror they were discussing pretty much what I was intending to write. So, after calling them names, I reached out for their assistance.
Ratings can be reported in several was. For example, not all ratings are reported (particularly low ones) so the Sunwolves game especially and some Kiwi games won't show up in the figures. Foxtel figures that end up in the press will include all of this so will be a bit different. To get a bit more understanding and information about the ratings head on over to this fantastic GAGR forum .
Now let's delve straight in to the key numbers. These numbers are from Foxtel:
Australian games only

2017 average: 51K
2018 average 55k.
So far in 2019 average: 85k
That a pretty good number to see early on in 2019. The number may not hold but we hope the trend remains and it stays higher then the previous years.
Total of all games including Sunwolves, New Zealand and Australian games up to round 4:

2017 average: 52K
2018 average 55k.
So far in 2019 average: 70k
Again, good numbers across the all the Kiwi and Australian Conference games.
In general terms, it appears that the ratings are up by about 10%
The Waratahs and Rebels home games have seen the most increase in ratings and are the biggest improvement from previous years.
To clear up another point about the numbers is these are people with Foxtel watching Rugby. Those watching on Kayo for example are not included in these numbers.
Rugby on Foxtel was slowly increasing its ratings over the two previous seasons but thus far in 2019 it has seen early signs of a possible significant growth.
Looking forward the Waratahs versus Brumbies game on the weekend should attract some good numbers and fingers crossed that with the RWC coverage now locked in Aussie rugby might continue to grow its TV audience.
Our Picks
Hit of the week – In the Rebels v Brumbies match, there was a hit by Andy Muirhead. Unfortunately it was Tom Banks he hit, knocking him off Koroibete, the player he was tackling in the process and letting Koroibete score a try. Perhaps some technique work may be in order? Maybe hit of the week isn't the right category, perhaps this should be the try assist of the week.
Call of the week – AJ Jacobs stopping the game when Adam Coleman went down after a head knock. It went un-noticed by many at the time, but the ref saw Coleman get knocked and struggle to get up so he stopped the game and made him go off for an HIA. Rightly so, Coleman failed said HIA. Good to see a ref looking after players welfare.
Non-Call of the week – We had a tough time picking this one as there were loss of possibilities (mostly from AJ Jacobs, or any scrum or breakdown that Glen Jackson was supposed to be reffing!) but I went for the play on call after Joe Powell had to do everything in his power to avoid throwing the ball into the ref who was plumb in the way. Granted, a player with more experience would have pegged the ball as hard as they could into the ref to prove a point, but Powell seemed focussed on trying to get the ball to his runners. It led to a poor pass and ultimately a turnover. Thanks ref!
Try of the week – There were plenty of good ones in the Crusaders v Chiefs match, but this is our pick.