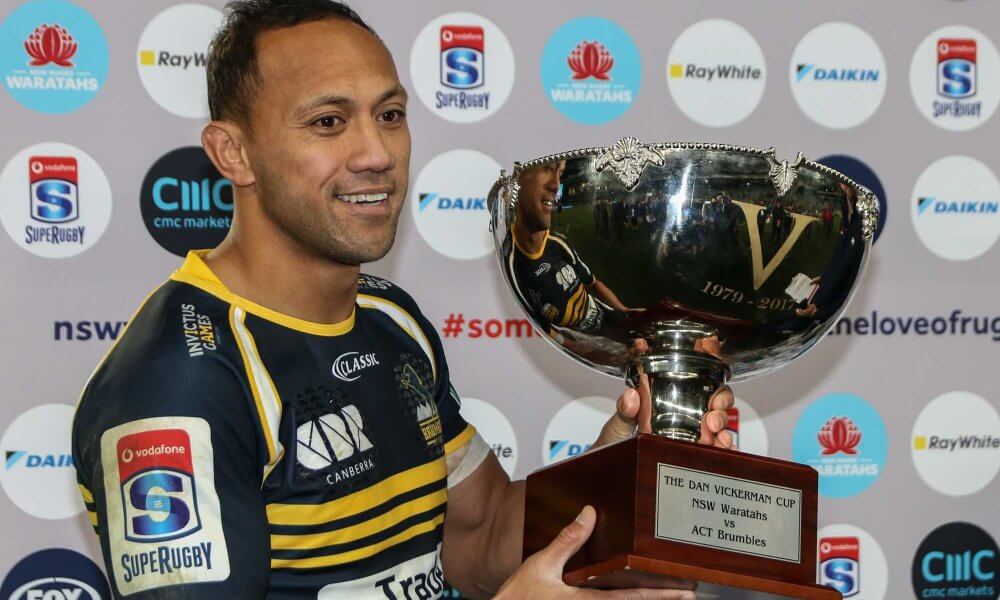 Welcome to this week's Top 5. We go through all the usual stuff this week, plus have a bit of a natter about refereeing. There's some pretty good videos for you to check out too. Enjoy!
The Good, The Bad and The Ugly
Good – How awesome was that come back by the Reds? I thought they were completely out of it, almost every player looked terrible, then Bam! They started doing the basics right and it worked. It was hilarious following the game on twitter, talk about people having to retract tweets!
Bad – Another year another injury for Rob Valetini. The Brumbies youngster, who just put pen to paper for a two-year deal, went off with a knee injury in the game against the Waratahs. Valetini suffered a knee injury on his Brumbies debut in 2018 and missed three months of rugby. When he returned from that injury he only got through 2 games before he suffered a Super Rugby season ending knee injury. He made his return in the NRC but was injured again in round four, this time only missing one game. Hopefully this injury isn't too bad and he will be back soon.
Weird – This must have been the weekend for comebacks. The Reds did it, coming from 16 points down at half time to win by 3 and the Lions did it, coming from 28 points down after 43 minutes to win by 3. Scotland also had a small comeback, down 31-0 they came back to lead England at one stage 38-31.
Report Card
Brumbies B: It wasn't an outstanding performance, but the Brumbies looked better than they had in the previous two weeks. They didn't capitulate in the second half and finished the match strongly with what was very close to being an amazing try. Their defence improved over last week and there was less pointless kicking. I was very impressed that they finished the game with three 20-year olds on the field, two of them on debut. It was good to see Dan McKellar showing the confidence in these young guys in what was going to be a tight finish.
Waratahs D-: If you really want to confuse yourself, look at some of the stats for the Tahs this week. They ran nearly double the metres of the Brumbies, made nearly twice as many passes, more clean breaks … but what did they have to show for it? 2 tries, one of which came off a missed penalty from Foley. So once again they ran around like mad but didn't actually achieve anything. They looked like they were missing Hunt and his direct running. Their defence was good, 94% tackle rate is excellent. But they let themselves down massively in attack.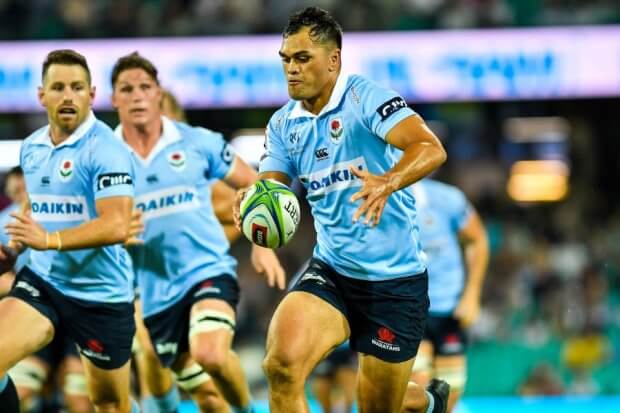 Reds B-: If it wasn't for the first half, the reds would be topping the grades this week. But let's face it, in the first 40 they were pretty awful. There was little in the way of defence, kicking was poor and no one seemed to want to take control and steer the team around. I'd love to know what Thorne said at half time, because when they came back out they were a different side. Stewart, whose kicking had been sub standard previously, put in some great touch finders, Higgers made an amazing try saving tackle and they actually played a bit more like a team.
Rebels C: Talk about a game of two halves! In the first half the Rebels could do no wrong, everything they tried worked and they made the Lions look like an under 10s team playing their first match. They had 4 tries by the 23rd minute and looked like it was going to be a flogging. But then came the second half and somehow the Lions came back into the game. I know there is lots of talk about the ref cheating, most one-sided ref ever etc, but the fact is that the Rebels discipline was terrible. On top of giving away multiple penalties, they gave the Lions 75% possession and 79% territory in the second half which was always going to put them under pressure, and they missed 33 tackled, most of which came in the second half. As one sided as the penalty count was, the Rebels let the Lions back into the game when it should have been theirs for the taking.
WALLABY RDO'S
Who stood out: Out of the current Wallabies it's hard to pick someone who really stood out. Genia had another good game but didn't have the impact he did last week. Coleman was good, his maul defence probably saved a try. Pete Samu was again strong off the bench. Maddocks played well too, he is very good at reading the play and being in the right place at the right time to find gaps in the defence.
Raised questions: Hanigan. After a good performance last week, this week he was back to his mediocre best, but with the added "tough guy" niggle thrown in for good measure, probably cos he knew Cheika was at the game and laps that stuff up. Beale – running across the field isn't creating opportunities, it's just giving the defence more time to line up.
Blotted his copy book: There were a couple this week. Foley. One of the big things I hear is that the Wallabies need him for his kicking. Well at 25% I don't know that they do! He made errors, poor passes and just didn't have much presence on the game. (Don't worry, I know none of this will actually affect his selection, his name is on the team sheet in permanent marker). Kepu again proved his discipline may let him down, his yellow card was costly for the Tahs.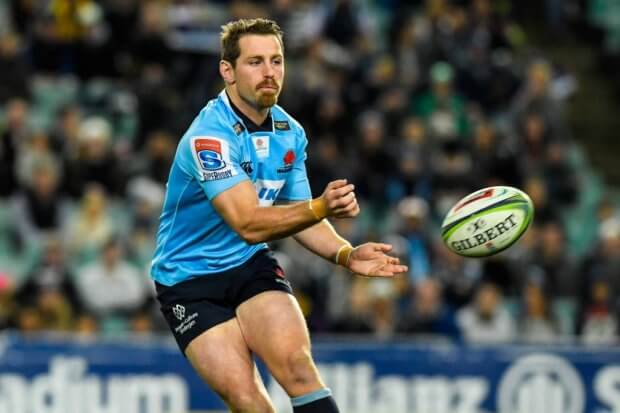 General observations:
The Wallabies backs, with the exception of Maddocks, aren't really living up to their reputations this week. Folau did ok with ball in hand, but didn't really have the impact people seem to expect of him. Beale did what he usually does in the centres, run sideways, put his teammates under pressure,  miss tackles (1 out of 4) and turn the ball over. Haylett-Petty (usually one of the quiet achievers) was turned over a couple of times and didn't have as strong a game as last week.
Anyone else reckon Lachlan McCaffrey should be a shoe in for the Wallabies? He has been one of the Brumbies best in all of their games and well and truly outplayed one of the current Wallabies on the weekend (which I don't think Hanigan liked too much, hence the niggle). He is one hell of a tough nut, I'm sure I'm not the only one who thought his day was done when he went down early in the game, he has some pretty mad kicking skills for a back rower and he is hard to stop with ball in hand. I've heard more than a few comments recently comparing him to one Mr Fardy.
As much as it pains me to say it (personal gripe, I can't stand the "wooo" at nearly every call that goes their way), Billy Meakes is looking better and better. On the weekend he read the play well and is always quick to jump on the loose ball. He is combining really well with Cooper too.
16th Man
We were on such a good run, aside from a few isolated incidents and poor call here and there we were looking pretty good as avoiding the "16th Man" conversation thus far in 2019.
But alas, in week 5 we seemed to get a cameo appearance in most of the games. It started with the Hurricanes v Chiefs game with the Chief's coach post-match explaining that "we didn't get a lot of the rub of the green" ending up on the wrong side of the penalty count even though until this game they were the least penalised team in the competition. That seemed to set the tone and be the intro for the 16th man this weekend.
The next cameo was by the TMO in the Brumbies game. Irrespective whether we thought the decision was right or wrong, for me, and especially the casual spectator, that's is the sort of play and try scoring I want to see. There is a point where I just think we need to keep things simple, especially when it comes to scoring a try and the rules around that. From a pure spectator point of view, it looked fantastic and it looked like it was a try. But I really question how well we can sell a game when you have a play like that that has the whole crowd on its feet and we need a TMO using multiple camera angles and slow motion and this: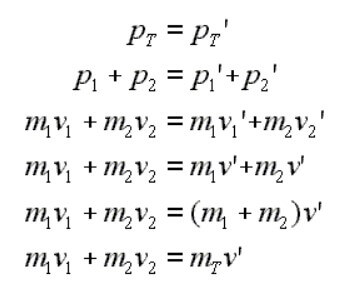 to decide if it was a try or not.
Compounding the issue for me is even many of the rusted-on supporters went searching for this week's version of the Laws to work out if you needed control, downward pressure, which bit of your body needed to be in contact with the ball and if were you wearing the correct colour underwear. To think, if you were lucky enough that they did not have a camera angle to look otherwise you would be back to the flip of a coin type decision.
I wish at times our game would bin the science and technology and make it simple for us to watch and understand. Unless you see the ball knocked on it's not a knock on. If a ball gets passed forward it is forward.
Moving on to the Reds game where one of the tries only seemed to be celebrated by the 16th man initially. In a bizarre moment it appeared the first player to believe a try was scored was the 16th man; not any of the 15 players on the team that scored.  Now that noting that we have an abundance of cameras and the support of science and technology, the inevitable review to check if the ball actually made it to the line……..oh, let's move on as that didn't happen.
Then there was the Rebels who were apparently hard done by due to an alleged bias referee. Non-neutral referees will always attract controversy. Now I certainly am not a referee but I have watched enough games to know that you can end up rubbing a ref the wrong way, he may interpret breakdowns differently to other referees, but at the end of the day you need to adapt to that referee. The most surprising part of the penalty count issue for me was the fact the Rebels could not adapt even with a raft of Wallaby experience on the field. Rightly or wrongly this game ended up with a team committing 20 penalties in a game, which is more than the total penalty count from each of the other games over the weekend. But regardless of how you saw it, the 16th man is in the conversation when it comes to this game.
In any sport there will be controversy and questions around the 16th man will be asked. Neutral referees will alleviate some of the more uncomfortable questions but there will always be bad calls and mistakes. But we really need to get some consistency with the use of TMO's and make the laws less complex.
At the end of the day whether you are watching it over a fence or on screen, we want it simple and we want to be entertained. I don't want topics like science, technology and integrity to be a part of the conversation when I talk Rugby!
Our Picks
Try of the week – It's hard to go past the Rebels length of field try against the Lions
Try saver of the week – Scott Higginbotham saved a what looked to be a definite try.
Bad read of the week – Sorry Quade. I have become a bit of a convert this year, impressed with how he has been playing and his attitude. But this was a bit of a brain fart.
"Oh Dear" moment of the week – Good old Tom English. Not for the first time he completely screwed up what should have been a pretty simple score for the Rebels.
Moment of the week – I love a feel-good story, especially ones where big, tough rugby players do something that makes you go aaaawwwww. Check out this from Alun Wyn Jones before the Six Nations match against Ireland.
You probably missed this, but during the warm up and anthems, Alun Wyn Jones noticed that his 7yo 'mascot' was shivering in the cold and rain and wrapped him up in his training top. Am I too old at 54 to have heroes?? #WalvIre pic.twitter.com/27eIPtu1UV

— #GrandSlamMarcher (@MarcherLord1) March 16, 2019