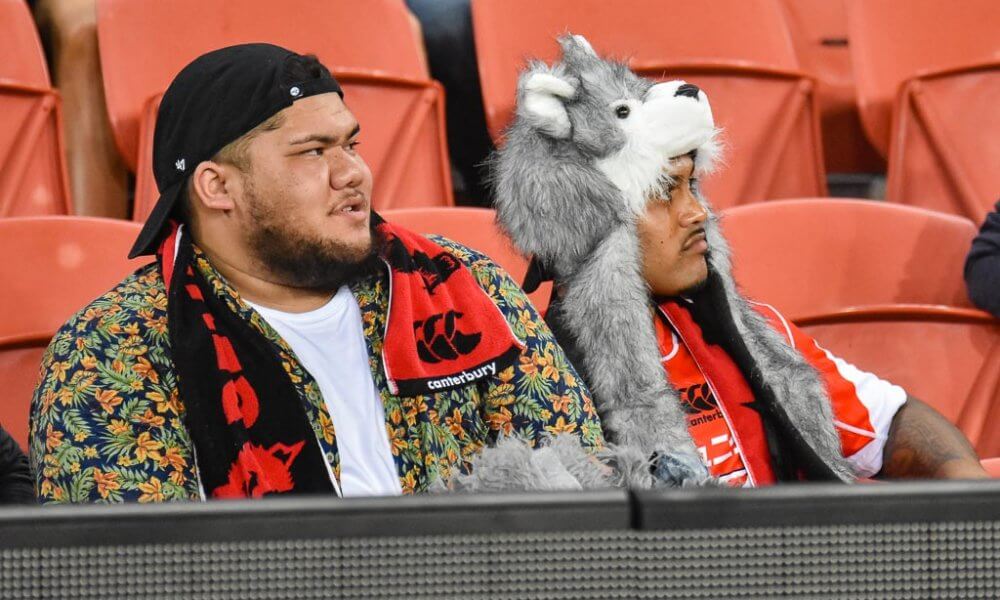 Welcome to yet another Tuesday and another Top 5. This week we look at the good, bad and ugly from the weekend, grade the teams, check out the Wallaby happenings then just get a bit random with some weird stuff that came to our attention. We finish it up with some of our picks of the action from the weekend.
The Good, The Bad and The Ugly
Good – The brumbies forwards and the Waratahs backs. Put them together and we might have a good team!
Bad – None of the Aussie teams are really putting in what I would call a complete performance. We saw the brumbies forwards dominate, but the backs didn't do much. The Waratahs backs looked really dangerous, but their forwards were poor. The Rebels forwards actually did ok, but they were let down in other areas (defence mostly) and the Reds … well they are just still hit and miss.
Ugly – Another injury (to another bloody Brumby!). This time it was Rory Arnold who left the match early hobbling off on what looked to be an ankle injury. As yet there hasn't been an update on how serious, but considering the form he has been in I hope it isn't bad!
Report Card
Reds C: If I looked at this game based on the stats I would expect to see that the Reds were winners, and BIG winners. They had 66% possession, 68% territory, 14 clean breaks and 38 defenders beaten. Oh yeah, and the Sunwolves were given four yellow cards and a red card. So what happened? The Reds had the advantage in nearly every way, but they only came away with a 6-point win. I agree with many comments I have seen that the Reds didn't win that match, the Sunwolves lost it. In fact, it wasn't until the 71st minute, when the Sunwolves had just 13 men on the field to the Reds 15, that the Reds scored the try that would eventually win them the match.
Rebels D: If they had actually defended in the first 20 it could be a different story. Missed tackles, or even worse, just watching the Canes players run past them cost them big time. A tackle rate of 67% killed them, you can't let a team like the Canes run through you that easily. They did well to come back, words like gutsy are getting thrown around, but they truth of the matter is they shouldn't have put themselves in a position where they were so far behind. It did look like the Canes switched off after the first 20, though the Rebels controlled a lot of the game from that point and didn't give them the opportunities they had early on in the match, 79% territory in the second half, but it wasn't enough.
Brumbies B-: It was far from a complete performance from the Brumbies, and in some circles they are copping a lot of flack for the way in which they won (I bet those same people would be over the moon if we won a World Cup through tries scored off rolling mauls if our backs weren't firing) but they did what they had to, played to their strengths and got the win. If not for a terrible pass from Lealiifano that was picked off way too easily, it could have been a very different scorecard. Considering that the Brumbies just returned from a difficult road trip, had limited training and were facing a Blues team that was coming off a bye, they didn't have a whole lot going for them.
Waratahs C: The Waratahs had the opposite issue to the Brumbies. Their forward pack was absolutely monstered by the Bulls, but their backs outplayed the opposition. They looked dangerous every single time they started to play the loose, offloading attack and it caused the Bulls a lot of problems. Unfortunately, with lots of offloading comes the inevitable knock on, which gave the advantage back to the Bulls. If the Waratahs scrum wasn't absolutely rubbish I would have given them a higher grade, but then they also would likely have won the match.
Wallaby RDO's
Who stood out: Kurtley Beale had some great moments this week, he has played better in the past couple of weeks than I have seen in a while. Samu Kerevi had another good game, as did Rodda. Folau Fiangaa is continuing to show that he should be the Wallaby hooker, while Allan Alaalatoa was strong in the scrum and with ball in hand, but it was his defence that made him stand out. 14 tackles, none missed and he won 2 turnovers.
Raised questions: I don't know if this is the first time I have mentioned Marika Koroibete, but I have had my doubts for a while and this match confirmed every one of them. While he can run when he gets the ball, he was a total liability in defence, making 5 tackles but missing 3. And that isn't accounting for when an attacking player just ran around him.
Blotted his copy book: This is always a contentious one, but I'm going to throw Michael Hooper in this category. He wasn't the effective ball runner that we are used to, with 5 carries for 12 metres and he was turned over a few times. But my big gripe with him was how ineffective he was in the scrum. At one point he was barely engaged while the Bulls kept shoving. Basically leaving your team a man short in a scrum against 8 fired up Bulls players is not doing your team any favours.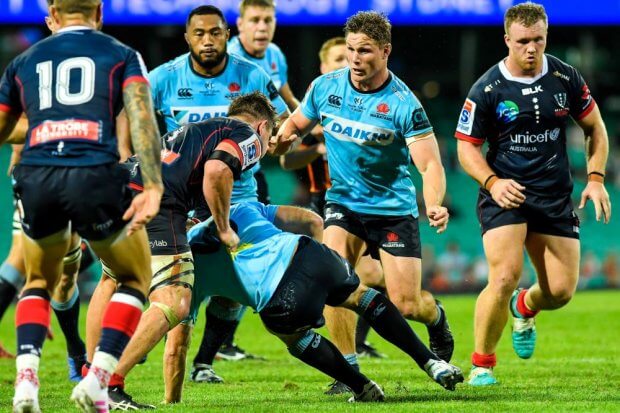 General observations:
We are starting to see a few cracks showing in certain areas. Everyone talked up the Rebels backs in the first half of the season, but they are still yet to really get it together. Many of the names in that backline are high on the Wallabies watch-list, but not quite living up to the pre-season hype.
I don't know that we have seen any real bolters that have played consistently enough to be a serious part of the conversation yet. People have brought up Tate McDermott from the Reds, and yes he has had a few solid games recently, but remember this is a World Cup and is a few solid games enough to be selected on? Matt Philip has been consistently good, as has James Slipper and Rory Arnold. Lachlan McCaffrey is another consistently good player who should be on the radar.
Some Random Tidbits
So this round threw up some very interesting results. Two draws, both involving Kiwi teams. On Saturday night the Chiefs and Highlanders drew SCORE. This came after the Crusaders and Sharks drew on Friday night. Did you know that Friday's match was Kieran Read's 150th Super Rugby match? In an odd coincidence, when Read played his 100th game for the All Blacks, in the third test against the British and Irish Lions, it was also a draw.
Talking about draws, the Crusaders, in their draw with the Sharks, got 3 competition points. How? While they only got a draw, they actually scored 3 tries to 0, so got a bonus point. I don't know how often a match has finished in a draw where one team has scored three more tries than their opposition. I'm still waiting on the losing team to get a try scoring bonus point!
Speaking of the Kiwi's, when was the last time that all five of their teams played but only one team got the win? Sure, only one team lost as well, but just 1 out of 5 teams winning …… is this the decline of NZ rugby we have all been hoping for?
Cards. Cards, cards, cards. And more cards. We all saw what happened on Friday night. 4 yellow cards and 2 red cards handed out in a single match. The Sunwolves played 40 mins with 14 men, 10 mins with 13 & 5 mins with just 12 on the field. And they still got a losing bonus point!
Depending on who you follow on Twitter, you may have missed this interesting series of events from Canada. Over in Nova Scotia, on May 2nd (Canada time), the Nova Scotia School Sports Federation cancelled all High School rugby in the province of Nova Scotia under claims of lack of safety, effective immediately despite the season already beginning. A memo sent to schools stated "After a thorough review of incident report data provided by the School Insurance Program, the board has decided to take this action. Student safety remains the top priority of the federation." Understandably there was a pretty huge outcry. Apart from apparently no one involved in making the decision actually looked at injury statistics, it is the only full contact team sport available to girls there, so there was a big impact of the effect of girls in sport. Fun fact – apparently far more schools had girls rugby than boys rugby in Nova Scotia.
Thankfully common sense took over and less than 24 hours later Nova Scotia Education Minister Zach Churchill ordered high school rugby to be reinstated across the province, referencing a number of medical professionals who also wanted the ban reversed based on actual data. It turns out the decision was made without the proper consultation and didn't inform the Education Department about what it was going to do, breaching a whole lot of Departmental type things in the process.
Tut-tut.
Our Picks
Try of the week: This try from the Tahs showed the skills we know they are capable of, and some we didn't!
More forwards who think they are backs: This week we saw a couple of big back rowers taking intercepts and running like they were backs. One made it all the way to the try line, while the other gave up a lovely offload to set up the try.
Backs don't maul: The forwards at the Reds need to take the backs aside and either teach them how to join in a rolling maul, or tell them to stay away from it!
Or do they? Or maybe they could show then this clip of how backs should join in the maul! (though to be fair, the Reds backs did join in another maul towards the end of the game and did get it right!)