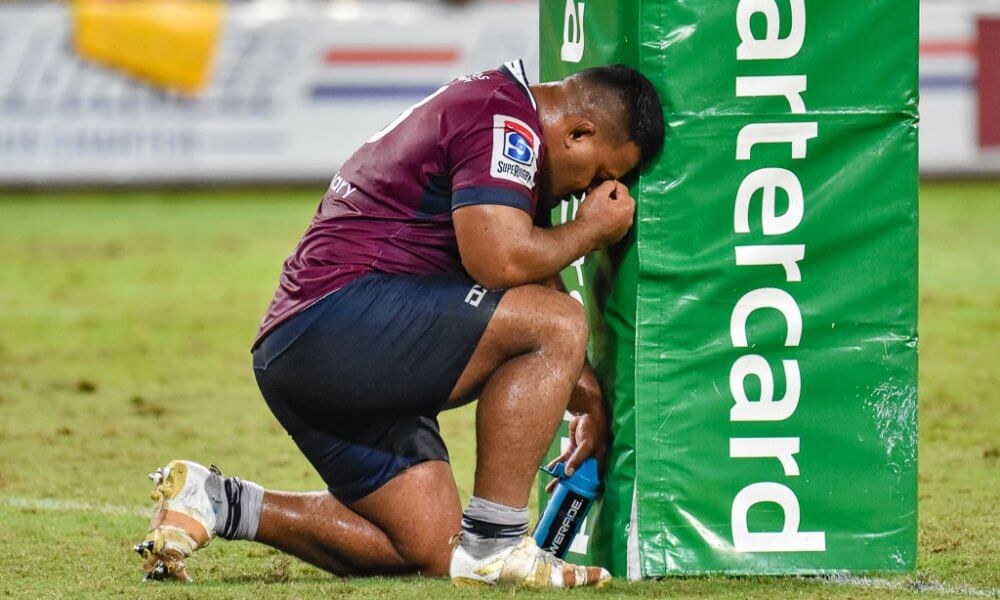 Sigh … welcome to a bit of a morose top 5. With the Brums out, the last of our hope has gone and we're all a little flat and down. but on the bright side, we get to cheer on the Jaguares as they take on the Crusaders this weekend. They are pretty much everyone's second team anyway, right? This week we go through the good, bad and ugly, look at some stats from the year that was, think about how the year went, wonder what went wrong for the Brumbies and take a gander at some of the World Cup kits that have been announced.
The Good, The Bad and The Ugly
Good – While I wasn't happy with the outcome of the match on Saturday morning, it did give me the good for the week. Watching the enthusiasm of the Jaguares reserves and squad as they greeted their team on their way out to the field was pretty amazing, and I had a feeling right then that the Brumbies were going to be in trouble. That sort of enthusiasm, passion and excitement is something I don't think I have ever seen from an Aussie team. Sure, there have been celebrations when they have won, but the Jaguares were hitting the field fired up and there's no way their play wasn't affected by that.
Quiero ser @PablitoMatera x un día. Que limado que esta este groso de #Jaguares pic.twitter.com/pci7RF9dZg

— Ramiro Guevara (@rfguevara78) June 30, 2019
El apoyo y la motivación de los que quedaron fuera de la lista de los #Jaguares. ¡Un verdadero equipo de #rugby! vía @RomnDaro1 pic.twitter.com/YCdCZAdiF0 — TyC Sports (@TyCSports) June 30, 2019
Bad – The Brumbies' loss was worse than anyone really anticipated. In my head, I didn't really think they would win, but I didn't think the loss would be by that sort of margin. It was a case of if anything was going to go wrong, it did. If balls were going to be dropped, they were. If kicks were going to be terrible and pointless, they were.
Ugly – As bad as the loss was, it's some of the talk on social (and actual) media that has annoyed me most. Suddenly the Brumbies were lucky to be there, they aren't as good as people were led to believe and some players who have been favoured by the public to make the Wallabies squad this year shouldn't be let anywhere near it. If the Brumbies are only as good as this last match, then the Rebels, Waratahs and Reds are only as good as their last matches too, and remember how they went? If that is the case, then yep. We are screwed.
End of season stats
Let's just take a quick look at how the teams finished up and how they compared to each other. These are from the end of the regular season, the Brumbies stats from the 2 finals matches they played are not included.

Now keep in mind, while it's good to be at the top for points and tries scored, it would also be good to be down the bottom for points and tries conceded. I'm not sure that we managed that! I'm not going to do too much analysis here – really there isn't too much to say.
The biggest thing that stands out for me in these numbers is that we are pretty much mid table. We have some outliers where one of our teams finishes in the top few teams or bottom few teams, but for the most part we are around the middle, not standing out either way. The Brumbies did well in tries scored and were in the bottom four for tries and points conceded, but strangely were mid table for points scored. Does that point to poor kicking or just not taking as many penalty kicks?
Another thing I found interesting, the Reds ran the most (out of the Aussie teams) and beat the most defenders, but then what happened? They weren't turning the ball over as often as the others, but they weren't scoring tries.
One positive I got from this? Three of our teams take up the bottom three places for turnovers conceded. So we are turning over the ball less often, which is a good thing. Now we just need to work out what to do with it ….
Oh, and just for comparisons sake, here is the table I did up at the end of the season last year.

Done and Dusted
So that's it for Aussie Super Ruby season 2019. We all suspected coming in to RWC year that this season could be all over the place. True to form it did give us some surprises and it was fun in some ways to get such wide-ranging performances. Tipsters suffered and it was great that it kept us guessing. But sadly, the reality was it took the false economy of a RWC year to add some spice.
But if we were to cast our eye over it what did you get out of it? Were there more positives than negatives? Looking at it from a fairly high level my takeaway from this season is that we unearthed some more really good talent, some of our young blood has really developed and matured and we should see that come Wallabies (in time – not that I am sceptical about the selection process!). Another clear take away for me is that the guard is not changing, but has changed. This year had the "back to the future" elements all over it and it provided us nothing more than we have seen before.  Yep, Genia at his best is world class; that's when he is at his best. QC can produce some real magic; but not consistently and when the magic fades he becomes a muggle really quickly. Lealiifano had another good season but the same issue around option taking, kicking and consistency haunted him like in seasons past. Foley was unsurprisingly just the usual Foley. Beale had his flashes of brilliance but faded in to the background a lot. Toomua was not a saviour.
I don't think many of us can claim we were surprised by the Tahs squad struggling with depth once they had a few injuries, players siting in the naughty corner and others departing. I think we all could see that before the season started. I don't know how many times the 2011 Brumbies squad had been used as an example of how something that is good on paper can be absolutely rubbish on the field. How that keeps getting forgotten or ignored is beyond me, but the Rebels version 2018 & 2019 should be a reminder for us all, especially RA. On paper v on field just didn't translate. But credit where credit is due. With the local pathways still scorched, why invest in local talent when you can get a Fiji international at cut price rates. Ah, the Brumbies: if only. Two season and both times too late to work out how to use the talent he had. At least this year they had the blessed draw at the backend to make it to the title of the best of the mediocre. But again, credit where credit is due, the Brumbies have raised the bar to a 3 seasons high 62.5% winning ratio as a new high mark in the Aussie conference. The Reds did a bit of a rinse and repeat for me. Thorn just can't find that next step and the changes in the roster will add to that challenge. But then again, he seems to get the exuberance of youth to work for him so a freshly minted backline might just be that next step. Unless he dares to play "back to the future". JOC as the role model?
Personally I am looking forward to next season, although I will admit a little nervously. It's a case of careful what you wish for with the Mst's. We have been advocating the development of home-grown talent and give the young blokes a crack at the big dance with enough time to be fair. Well that's on the way especially with the Brumbies sourcing their next fly half directly from the stables. Talk about opportunity and competition! It's all new at the Tahs so we can't even speculate yet. I am really interested to see if they can bolster their squad and…..so many questions. The Reds have a good core group, if only they can find those missing pieces. Similar to the Brumbies they will start with continuity and with a good core group. The Rebels are a bit of a concern. I don't see much option but to hit the road and splash the cash to buy what's left over. That's going to be tough with the budget pretty tight and a very competitive market. Hopefully there is some talent in the local Victorian ranks and they can rebuild the pathways quickly.
So bring on the NRC. I can't wait to get a look at some of the newbies form. The NRC also provides a bit of respite from an issue that Super Rugby has intensified in this household this year. It's bad enough explaining to Mr 7 why there are so few Brumbies home games, but Miss 3 is now on the "we go to Brumbies" bandwagon, she is very good at giving us dirty looks when we tell her there is no more Brumbies this year. So at least the sprinkling of NRC games provides some relief!
So just what did go wrong?
Post Brumbies game I found the comments and discussion around the psychology of Folau Fainga'a and the impact it had on his performance as an individual, as well as the Brumbies team as a whole quite interesting. We had discussed similar observations during the game so during the day I was thinking what impact did certain decisions (options taken) or even tactics have on the team. To my surprise, in the first 20 minutes of the second semi-final, tactics were a hot discussion piece with the commentators.
With hindsight it's always easy to look at these things and be critical. But my interest is more in lessons learned. The reality is Folau Fainga'a is arguably the best option at hooker we have, so looking at it from a coaching and team perspective, how do you stop players losing the game in their head?
I think the first part of the solution is building in good tactics and having that plan "B" or being ready for that "hit" as you know they will come at you. Being ready and equipped to be able to work off your back foot at times is critical.
Pre-game stats and reports were telling us that the Jaguares lineout could be a challenge. Lavanini had 11 lineout steals coming in to the game so that should have been a clue. This threat seemed to be somewhat neglected. I can't help but wonder why the Brumbies used short lineouts and lacked variety? With both Carter and Arnold in the lineout good targets and subsequent takes would have helped Folau's confidence. But with two good lineout targets being shut down by essentially one player? Right here the pressure on throws ramps up and the confidence is tested.
Cubelli's box kicking. Again, the threat seemed overlooked even though they had almost intimate knowledge about him. The Jaguares kicking game in general is no secret. But their unstructured play is what undoes teams against them. Kicking to them is a double threat; they will return it with interest or attack with the unstructured chaos they love. The Brumbies poor kicking tactics and execution had nearly cost them the week previous in the second half. A lesson not heeded apparently.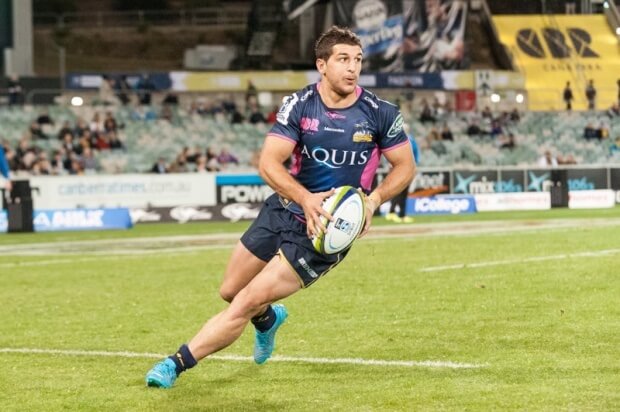 But most of all you have to be in the game in your head. If you have seen the vision above, the Jaguares wanted it. They knew that there was one shot at this so the intensity would be high. The efforts of the Brumbies to slow the game down by slowing the restarts showed they had misread the situation. The Jaguares were playing with intensity but it was controlled; not chaotic. The Brumbies tactic assumed it was the chaotic Jaguares of old. In reality it did not challenge the Jaguares, rather solidify the lack of Brumbies intensity and let them rest and compose themselves.
The Jaguares had been prepared well. This is the second highest penalised team that went into the Semi-Final and were disciplined only committing 6 penalties, on par with the Brumbies 5.
It's interesting to go back, and looking at elements of the game they may have influenced the Brumbies psychology. Some are subtle. But you also need to look at how each element can build and compound to influence a player or teams' perception or psychology.
Lilo's first kick off goes deep in to the 22metres and is returned with interest by a Cubelli box kick. That should have been the warning. When you kick off and are immediately turned around you can't help but feel it's a mini loss. As it's the start of the game you can shrug it off at this point. The Brumbies then win their first lineout but a subsequent Lilo poor kick too deep into the 22metres that allowed the Jaguares to again take the mark, kick, turning them around again. Brumbies then lose thier first lineout and a smart kick by the Jaguares has the Brumbies taking a defensive line out just over 10 metres out. They win the lineout but can't progress the maul, one hit up then kick. Jaguares win the ensuing line out, Cubelli goes to the air with a short kick, error Brumbies from a mix-up and split pill and the Jaguares are leading after 3 minutes
Now the Brumbies here most likely would have had a "reset" mantra as its early on committing to correct the mistakes. The next sequence needs to be positive for the Brumbies to build some confidence.
Again, a poor kick-off too deep in to the 22metres allows Cubelli to turn them around. The Brumbies then compound the issues with a lineout error then high shot. That leads to 3 points. 10 nil at 7 minutes and the Brumbies' attempt to get some momentum is undone by rinse & report errors. Poor kick (option and execution), lineout error.
Now there is a quick succession of repeated errors and the inability to reset first-time is another hurdle. Score board pressure has now entered the equation and the feeling that the momentum is against them is probably apparent. Looking up at the score board would be a blow; 7 minutes in to the Semi-final and 10 points down. This is where players will start to feel pressured as individual errors are costing points and players will want to make amends.
Again the kick off by Lilo goes in to the 22, but Cubelli keeps the kick in play and Banks runs it back, McCaffrey then chooses a poor option of a kick through in to the 22 and Brumbies are again turned around. Brumbies win the lineout then try to maul which fails, ball eventually is kicked in to the Jaguares 22m where again it's kicked back and the Brumbies are back on the halfway. The Brumbies lineout again misfires, the ball is over thrown and then Brumbies concede a penalty. 13-0 after 13 minutes.
Lilo finally tries some variations at the kick off, dropping it outside of the 22. The Jaguares still end up recovering a box kick, then kicking it deep to Banks who can only get the Brumbies back to halfway. Brumbies had to be feeling that they were going nowhere and just can't get the ball in Jaguares territory. Compounding the issue is that they have had limited possession. Again, the Jaguares work off their lineout but knock on near the Brumbies 22. From the scrum McCaffrey decides on a poor option to go down the unsupported blind side and get turned over. From the lineout the Jaguares score. Its 20-0 at the 20-minute mark and the Brumbies have had about 20% of the ball.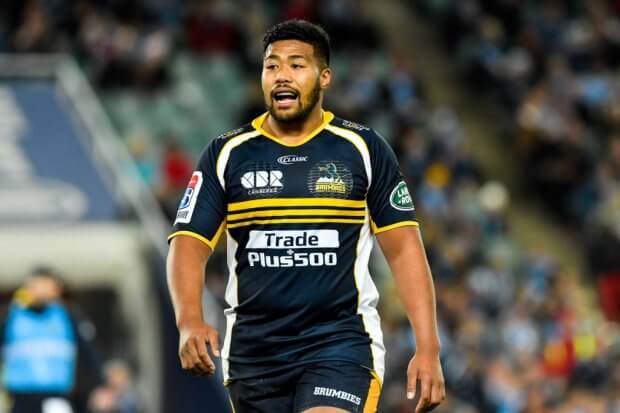 The thing we need to look at in this is how the poor decisions and tactics compounded and the individual errors really hurt the Brumbies. On the next kick off they finally ran the ball back (Lilo didn't kick it for once!) and with the help of a penalty they had a good attacking position. But Fainga'a would throw short as his confidence was shot with the Brumbies lineout becoming a lottery because of one Jaguares player.
The dye was cast and by this point I believe the game had been played in the Brumbies players minds and they were believing the script was written.
What we do need to look at is how the Wallabies will manage these same issues. I would suggest for all the Brumbies were, they recognised their own fragility and without the "luck" that provides the momentum and confidence they enjoyed in the past few rounds, they didn't know how go to battle in the trenches. The Kiwi teams do know how to do this and they adapt far quicker that Aussie teams do. The Kiwis work as a unit on processes and like a machine will grind through whatever gear gets them over the hump.
This game really serves as a good pre-RWC wake up for the Wallabies. If you're not prepared you will get run over. If you don't build the tools into a game plan to help the player dig themselves and each other out then again we will get run over.
In hindsight the Brumbies appear to have gone into that game ill prepared tactically and mentally. It was a poor plan poorly executed. Possibly the selections were also wrong with some players under done and maybe a high level of predictability about how the Brumbies operate.
It's all hindsight for the Brumbies, but it needs to be foresight for the Wallabies and Super Rugby in the future.
World Cup Jerseys
It's that time when we are starting to get a glimpse of the different jerseys for the World Cup. So I thought we'd have a look at what has been announced so far, see which ones take our fancy and which ones fall short. Keep in mind, England and Argentina's jerseys have been "leaked" so we're not 100% sure if they are the real deal.
All Blacks
The blue kit is a training jersey. Their alternate kit is white.
The new All @AllBlacks 2019 RWC jersey pic.twitter.com/OxhL6DryBg

— RugbyNewsMagNZ (@mag_rugby) June 30, 2019
France

Now that is a thing of beauty… French RWC jersey – C'est magnifique pic.twitter.com/ynWnloF0Oy — Iseult Cody (@iseultcody) June 28, 2019
England
#England #RWC2019 jersey leaked …

I kinda like it ! @TwoCentsRugby @DrivingMaul what say you? pic.twitter.com/xoZQ88NdQC — Sport Kits Passion (@SKitsPassion) June 26, 2019
Argentina
It's #Argentina 's turn…#RWC2019 #lospumas #leaks pic.twitter.com/oDTxe0MqZF

— Sport Kits Passion (@SKitsPassion) June 26, 2019
Australia
The Rugby World Cup 2019 #Wallabies Jersey.#GoldBlooded pic.twitter.com/gqyAvXYHl8 — Qantas Wallabies (@qantaswallabies) May 29, 2019
Our 2019 Indigenous #RWC Jersey! To be worn against Uruguay in Oita on October 5 #GoldBlooded

Get to https://t.co/laxDGZZdzI NOW! pic.twitter.com/jCp6MDJjvq

— Qantas Wallabies (@qantaswallabies) May 29, 2019
South Africa
REVEALED! The Boks will be wearing an "unstoppable" jersey, designed and manufactured by SA Rugby's official apparel and footwear sponsor ASICS, at the Rugby World Cup in Japan later this year. Find out more here: https://t.co/3ipItj0AUu pic.twitter.com/sNOfr2sGVp — Springboks (@Springboks) April 25, 2019
Now I just want you to have a look at the Wallabies and Springboks kits for a moment. Notice anything? Yep. Same design, just different colours. But that isn't where the similarities end. Check out the promotional pictures. It looks like ASICS was a little short of ideas!