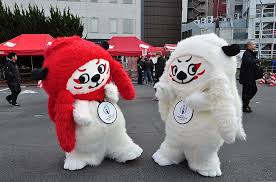 Welcome to a Top 5, full of the build up to the final matches in both the World Cup and NRC before the finals. Talk about tense!! This week we look at what could happen to impact the teams that go through to the quarter finals, look at the week ahead n the NRC and try and dissect who will and won't make it, get all emotional with a little sentimental story, talk reffing and rap with the TMO's.
The Final Week
Of the pool stage that is. And what a week it will be! It is possible that seven out of the twelve remaining pool matches could impact the final standings in the pools in one way or the other. Let's take a look at how that's possible.
Pool D
The games to watch here involve the top two teams, Wales and Australia. If Wales fall to Fiji then the Wallabies are back in the running for top spot, as long as they can beat Georgia. Wales v Uruguay is another one, as Wales really needs to win both matches to guarantee top spot, they do not need bonus points to do it, just winning both matches would see them finish on 17 points, the most the Wallabies can get is 16. It could be tougher than it sounds, given Wales have just a four-day turnaround between their final matches.
Pool C
There is one match here that will determine finishing spots – England v France. With just 2 points separating the teams at the moment, the winner will top the pool, regardless of bonus points.
Pool B
With South Africa likely to beat Canada, it would take Italy beating the All blacks to make the finishing spots change. I don't see that being very likely, with Italy having two props in doubt due to hamstring injury and a failed HIA and losing another two props due to stupidity.
Pool A
I have left the most fascinating until last. The top two in this pool is still wide open. Currently Japan lead the pool on 14 points. If Scotland beat Russia they will got to 9 or 10 points depending on the BP. That will put them 4 points behind Japan. If Ireland beat Samoa they will go to 15 points (16 for a BP win) and sit on top of the pool – possibly temporarily. Then, in the last match of the pool stages, on Sunday night, the biggest one of all. Japan v Scotland. If Japan win they will top the pool and set up a likely finals match against the Springboks. Assuming Scotland get the bonus point against Russia, Scotland will need to beat Japan with a bonus point and not let Japan get within 7 to finish one point ahead of them. If Scotland with without the bonus point, and Japan do not get a point, they both finish on 14. If Scotland win without a bonus point and Japan do finish within 7, Japan will finish with 15 points and knock Scotland out. If Scotland gets the BP and Japan gets one point they will be level on points and it will go down to for and against. If Ireland win against Samoa but without a BP, all three could finish on 15 points.  Clear as mud, right?
Don't forget – Daylight Savings has started in most states so double check game times!!
NRC Wrap
And here we are with one week to go before the NRC finalists are decided. This week didn't really throw up any massive surprises, some of the matches were closer than many expected, but there weren't any real upsets.
The first two positions for the finals look to be filled, though the order waits to be seen, with the Force and Vikings locking in top four spots. The Force have all but claimed top of the table, it would take a bonus point win over the Eagles by the Vikings, with a margin of 30 or more for the Vikings to sneak past. If the Eagles beat the Vikings, they will take second, pushing the Vikings to third. If Queensland Country get a BP win over the Drua, they too could pass the Vikings, as long as the Vikings get zero points from their match. That could be a tough ask in Fiji. Brisbane City still have a slim chance of making the finals, but will have to rely on other results going their way. The Rising are all but done and Sydney cannot make the finals.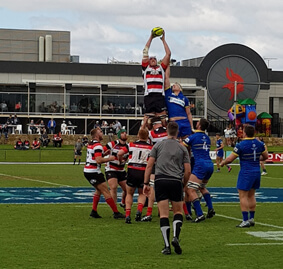 Round 7
11 Oct
6:00PM Canberra Vikings (18 points)v NSW Country Eagles (16 points)
12 Oct
12:00PM Sydney (6 points) vs Force (23 points)
2:00PM Fijian Drua (13 points) vs Queensland Country (14 points)
4:00PM Brisbane City (12 points) vs Melbourne Rising (10 points)
Times are in Australian Eastern Daylight Time
No Slip Up
It's easy to forget that this is James Slipper's third World Cup. He isn't flashy, not an "X-Factor superstar" – he just quietly goes about doing what he does, and he does it well. He played at his first World Cup in 2011 and this time 12 months ago there wouldn't be many who expected to see him in Gold again, let alone at the World Cup; after all, he hadn't played for the Wallabies since 2016 after suffering an achilles injury in 2017 and personal issues in 2018.
When the Brumbies signed Slipper I will admit, I was pretty dubious. I thought that his experience would be a good replacement for Benny A, but I still wasn't sure how I felt about it given the events of 2018. Looking back on it now, I think it was one of the best signings the Brumbies have made.
So what changed my mind?
Well apart from the obvious asset that he has been on the field, it was talking to him at one of the preseason matches early this year. He was genuinely grateful to be given a second chance, it was hard not to immediately like him. He was excited to be in Canberra, working with Lord Laurie and back playing Super Rugby.
Fast forward to the match against Uruguay and Slipper was making his 94th appearance for the Wallabies. Yet in all those matches he had never scored a try, which had apparently been a source of ribbing from the rest of the squad, especially the closer to 100 caps he was getting. During one of the scrums, Mr MST said "I hope Slipper gets over, it would be great to see him get his first ever try" (This led to a brief conversation about the fact that Slipper had scored a try at Super level, but we couldn't recall which Aussie prop recently retired having never scored a Super Rugby try). Then less than 30 seconds later, Slips got the ball held it as tight to his chest as he could and dived over the line.
Congrats @JamesSlipper you weren't going to let seed get loose. pic.twitter.com/t6cyKOk5nq

— J (@jaybiggsy) October 5, 2019
The reaction of the rest of the team said it all really. In the scheme of the match the try didn't mean a lot, but the guys were celebrating as though Slipper just scored to win them the Cup. It was a pretty special moment and one that was very much deserved.  
Slice of wholesome content for your Saturday. James Slipper is finally over! Every Match, Every Nation of the #RWC2019 on Fox Sports pic.twitter.com/nt37imwRuO — FOX SPORTS Rugby (@FOXRUGBY) October 5, 2019
Big Brother is Watching
Well he is, but first of all, I would like to address a missing piece of property. We have lost the gate. You know, the one players are supposed to enter through when going for the ball or cleaning out at the breakdown. While all of the checking for high tackles, shoulder charges etc is going on, another aspect of the game seems to have disappeared. George Gregan was asked his opinion about what was going on at the breakdown and his answer was something like "the gate doesn't exist anymore", and from what I have seen he is pretty well spot on. More and more players are entering from the side, both attacking and defending, and it is rarely being penalised. I get the feeling we are more likely to see a Stargate than correct entry at the breakdown.
You would think that it would be seen more often considering Big Brother is watching.
It feels that way anyway. It is as though there is some higher authority, with access to multiple screens, watching everything and interjecting at will. They see something they don't like, they make it known. They think they see something and have to check multiple times trying to catch someone out doing something they shouldn't be doing. And they like to tell people what they should and shouldn't do. Sounds a bit like an old story about some sort of dystopian future, doesn't it.
Is this where we are heading? Or are we already there?
I feel a bit dirty admitting this, but I watched the NRL grand final on Sunday (Canberra was playing, I have an excuse!) It's funny, apart from one or two instances when checking if a try was scored, I don't recall the "Bunker" (TMO) being part of the game. Not only that, but there was only one person sin binned – and that was for a professional foul. Mr 7 sat there yelling "that was high" and "he hit him around the neck" and in the end I just had to say that this game does things differently when he kept asking why they weren't getting carded.
I'm not saying one is better than the other (refereeing wise, one of the codes is definitely better than the other) but it really made a difference not having constant referee and TMO interference.
Before we know it, we will be hearing "check check" after clean tries, penalty goals and even during pre and post match celebrations!
TMO Rap
And now … turn up the volume and check out the guaranteed next no. 1 hit on the Billboard charts!