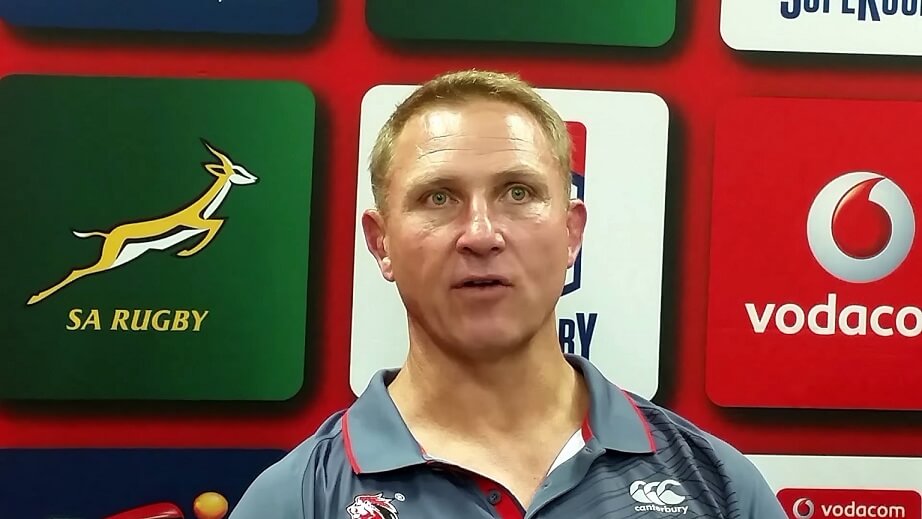 This weeks top 5 has a bit of an overseas flavour – what with the lack of Australian teams playing in the finals and all. We still give out some grades, look at how the finals played out, gawk at some very fancy Wallabies, address some problematic beliefs about Super Rugby and check in on our little gardening project.
Report Card
With no Aussie teams to grade, I thought I'd grade the semi-finals, ie the matches themselves, not the teams.
Crusaders v Chiefs: B- This was a fairly tense affair, but I had the feeling throughout that the Crusaders had it in the bag. The Chiefs looked threatening on attack but were halted by some outstanding defence. It wasn't exactly entertaining rugby, but you have to admire the way both teams were throwing themselves into it. The grade was lifted from a C to a B- purely for the tackle Mo'unga put on Lowe that lead to Dagg's try. Perfect example of why you should never give up after missing a tackle.
Lions v Hurricanes: A This match had it all. Some outstanding attack, tough defence, backs tearing it up, mauls driving through and an intercept try. Plus suspense, excitement and (for non New Zealanders) a great underdog story. I honestly thought the Lions were done at half time, but the way they made their comeback, starting with a try just before half time and another just after, was incredible.
Super Rugby, The Ladder and The Finals
So after much hand wringing, complaining and outright bitching about the format of Super Rugby, about how unfair it is to certain teams etc etc, the rightful teams are in the Final. The Lions, who finished 1st and the Crusaders, who finished 2nd.
People have been banging on about the Lions not having to play a team from NZ so the results are skewed. Well they finally did play a team from NZ, the 2nd best team from NZ, and they made them look ordinary. Would they have done this to the other teams? Who knows, but with that game they showed they deserve to be there.
Did the travel take its toll on the Hurricanes? A trip to Canberra (which is now a direct flight from Wellington remember) wasn't a huge disadvantage, it's not like they did a trip to SA in the first week then back here, that would be much tougher. Would they have had any more advantage over the Lions had their first final been at home? Personally I don't think so.  We all know trips to SA (for us and to Australia/NZ for the South African teams) are tough, but they have been part of the competition since it began. I have no doubt it makes winning away from home more difficult, but it isn't unheard of. Away teams win in South Africa during the regular season, so why is it all of a sudden an impossible task in the finals?
Anyway, I'm looking forward to the final this weekend, to seeing the 2 best, most deserving Super Rugby teams this year fight it out.
What the hell were you thinking?
So I'm just going to leave this here. This is the latest promotional idea from the brains trust at the Wallabies/ARU. I imagine the conversation might have gone something like this …
"Hmmmm …. How can we get more people to take an interest in the Wallabies?"
"Ummm …. Gee, that's a tough one. Maybe if we get them out there, among the fans."
"Ooh, that sounds great. We need to boost their image."
"We need to get the boys out there so people can relate to them."
"I've got it! Let's dress them up in some over the top white collar preppy costumes and let people come and admire how well they can model!"
"Perfect. But make sure that you alienate every state bar NSW by only putting the Waratahs players in the shoot, wouldn't want to look too inclusive now, would we."
For those interested in attending the event you can RSVP here: … http://www.sportscraft.com.au/wallabiesrsvp.html
I particularly like the part where you get to send in questions. So … how do these spiffy outfits help with your general ball handling/kicking skills?
What the? – hang on! (Part 1)
Isn't it funny how subconsciously we all knew that the Lions could be in the final and that the final could even be held in South Africa yet in reality we were all a little surprised (shocked) when the Lions won and with the realisation that the final would be held in South Africa. How could we be so unprepared? How could we miss the fact that the Lions were at the top of the table on the most points, most bonus points, most tries for, least against, best for and against ratio? Yes, ahead of the Kiwi teams! They were in the final last year as well right? They have even beaten all of the Kiwi teams in the last two seasons. What the? – hang on; didn't the SARU just cut teams from Super Rugby?
STOP! So let's just stop this whirlwind of thoughts and get a handle on this. So Saffa team, final in South Africa, cutting two teams as uncompetitive and crowds and ratings down. But weren't there rumours and some reports that other teams like the Lions wanted to go as well?
How are you going following this story? It's a puzzling scenario at best and almost comical in other respects. Let's set aside why you got surprised and let's look at this story. It has two parts. First up why we didn't see the Lions except for in our peripheral vision. The simple answer is distraction. Between the whole off field political team cutting mess and our obsessive-compulsive tendencies (I will explain further about Aussie rugby's OCD below) the rugby got lost in the arguments.
But the most interesting part of this is the intriguing question about what this does for South African rugby knowing that next year two teams are moving on from Super Rugby. Just having the final in South Africa would obviously be a boost you would assume, but if the Lions win will it re-engage South African rugby supporters? Or will it prove to be more of a divisive issue if they have success off the back of team being moved on to a competition that is arguably at a lower standard?
What the – hang on? Ah – Super Rugby. So consider this. Last year we read about the NZRU being "arrogant" and wanting Super Rugby changed so it was more competitive? The potential for the NZRU to be eating humble pie after next weekend is an uncomfortable reality. It also may make the NZRU's position rather tenuous as the realisation that the momentum, attention and potential future of Super Rugby may be in the hands of the SARU, not the supposedly dominant Kiwi teams. Stay or go, the SARU has the world's eyes on them and the outcome of the weekends game will give them momentum and a power boost whatever they choose to do going forward.
So let's just set the pre-game tone a little. Based on the hand that's been dealt it appears that the SARU have played a decent card straight off. If you're in London, Dublin, Cardiff or Edinburgh you should have a nice afternoon at the pub with a 3pm kick off. In Johannesburg it's a nice 4pm afternoon kickoff. For us it's a midnight start and for the small Kiwi audience it's a bloody late night with a 2am start!
They say sport, Rugby in this case, can be a great equaliser and you are only as good as your last game. Well the NZRU, SARU are about to find out who comes out on top of the SANZAAR political log come Sunday.
What the? – hang on! (Part 2)
Obsessive compulsive tendencies! It's a real issue. We all know that aside from the Jaguares who didn't play any Kiwi teams in 2017, every other country (yes including the Sunwolves!) beat a Kiwi team while we just can't. Oh that hurts! Why, because we are Kiwi centric and looking for an excuse and distraction to cover our performance issues in any way possible! Australian rugby does not want to face reality or look in the mirror.
It's a hard reality to face. Last year we were comfortable in that the Springboks were mediocre and were struggling as badly as our Wallabies. The Lions getting thrashed in the Super Rugby final was simply explained by the fact they had not faced a "formidable" Kiwi team and (like Aussie teams) not at their level.
One game. That's how long the Lions took to work out how to beat a Kiwi team. The Springboks coach has publicly abandoned the old school traditional "Saffa" way and game plan, adapting a Lions influenced set up. This "Lions" style of rugby that's new, different and producing the results comes from the outliers. It is vastly different to the traditional heart and soul of South African rugby. The Kings who have been back in Super Rugby five minutes have adopted this style and have taken it to the Aussie teams and performance wise are nearly on par; from a cold start. But back in South Africa it's been a hard reality for teams like the Bulls, Stomers and Sharks and all have found it hard to adjust let alone keep up. Their habits are ingrained and big changes are being made to move away from the ways of the old. They have realised they have no choice.
Kiwis, Kiwis, Kiwis! Unbeatable, formidable blah blah. A combination of our own obsessive-compulsive tendencies and getting caught up in our own rhetoric and hyperbole. We have created this reality for ourselves. So anyone see the Saffa players or Japanese players needing to work on their fitness before beating the Kiwis? Did anyone see Gatland flogging the British and Irish Lions players before they faced the All Blacks to get them fitter?
As I said, we have created this reality ourselves. The Saffa resurrection comes from outliers; a new way and philosophy that's on par with the Kiwis. A new style, game plan, different skill and attitudes; in summary, a new and fresh approach that's shattered the old mould.
Do you recall the changes at the Brumbies when Jake White was imported? Do you remember the change in the Waratahs when Michal Cheika was imported? Both came from outside and brought in new fresh elements that produced success. White's experience and approach compared to Cheika's may explain the longevity of their legacies. Cheika gets results fast while White builds a platform for a club to operate from and build towards results. Now look at our current Super Rugby sides and even the Wallabies and look at the issues. Issues in defence, attack, discipline. It's not like 100+ players all of a sudden are unfit, can't defend or attack or be disciplined or even be so lacking in concentration they can't do all three equally during a game. There are some very clear common denominators in this.
For hundreds of years we have known of the dangers when you reproduce from the same gene pool. You heard the stories about what inbreeding produces. Now look at Aussie rugby and knowing the history behind this, who we have to guide us away from the mediocrity we haven't been able to escape for years? Who is helping us with our coaching crisis? Who is upskilling our players? Do the simple test. Think of the names and find one that comes from outside of the main (gene) pool (past or present) in the Aussie rugby system. But there is a slither of hope in Simon Cron; as close to an outlier as we have.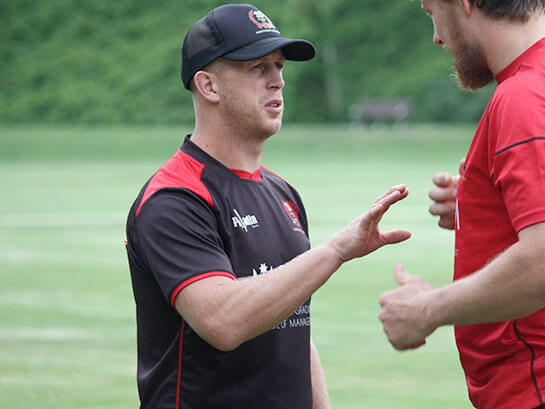 The Lions and the other South African teams are the lesson Aussie rugby needs to be paying attention to. The Lions are producing the performances by taking a fresh approach and have done without having many (if any) Springboks to get there. It's taken time to accept but even the Springboks have now conceded they needed to change to the new way. A look at the languishing Bulls, Stormers and Sharks who are all trying to change their systems and set up towards the Lions benchmarks shows that it took outliers to bring the changes they desperately needed. The Kings showed it also can be done being another one of the outliers.
One change in a rugby gene pool can make a whole change to the rugby linage. Add an Eddie Jones to the disastrous English team and…….but he was a bit shit as a Wallabies coach want he?
Obsessive compulsive tendencies!
The ARU and the Beanstalk.
(Yes, once again this is a 6th item. Maths isn't my strong point, obviously!)
This past week there has been a little more movement within the ARU, and the rumour mill is still in full swing.
We have had another departure from the ARU, with chief financial officer Todd Day resigning (to head on over to the Australian Olympic Committee) According to the SMH Day was "a key strategist for the ARU in helping it come to the conclusion it needed to reduce the number of Australian Super Rugby teams from five to four." But he is, of course, adamant that this is not the reason for his decision.
Arbitration has begun, with the Force taking on the ARU in court. Not much news out of there yet, but I assume we will have something more for this segment next week.
Not so much ARU related, but we also now have Twiggy Forrest backing a Rebels/Brumbies merger. Not a new idea by any means, but with his financial support to make it happen … who knows. Would they take the most successful team and mix it with the least successful? Would they agree to kill off rugby in Canberra to try and keep it in Melbourne (where it hasn't exactly been thriving either)?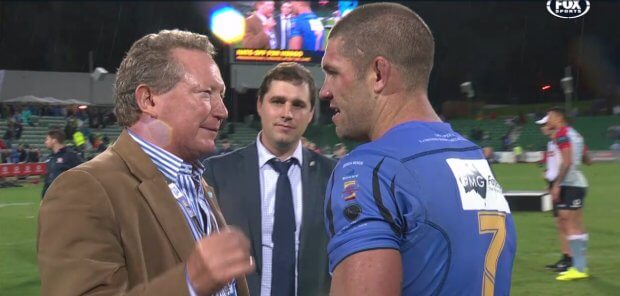 To be honest the whole saga has just about done my head in and I wish it would just end already. It is causing in fighting among the teams – NSW want the money from the cut team, Force /Rebels turned on each other in their own bid to survive, then both turned on Brumbies, NSW and QLD are, as usual, untouchable which just pisses off the rest of the country, and discontent is growing among the public, leading inevitably to disinterest. If the ARU had hoped to totally fragment the rugby fans of this country then I would say it's just about the only successful thing they have managed to do in I don't know how many years.
End of rant.
On a happier note, the little bean who looked down and out has a new lease on life and is going gang busters. He almost looks ready to transplant into some soil so he can continue his bid to successfully develop better than the ARU. The late comers are also doing their bit and going on nicely. Unfortunately on Saturday night I made the decision that I had to cut some of the seeds from the competition given the obvious lack of talent available in the bean department. So I gave the seeds notice that in 48-72 hours they would find out which of them was getting cut. They tried to argue the point, one seed told me it would cost too much to cut and the other claimed we had a binding contract. But this morning I did the deed and cut the 2 most under performing seeds. The two lowest performing seeds are now gone, regardless of the fact that they were two of the original seeds that were planted when the competition was first formed.