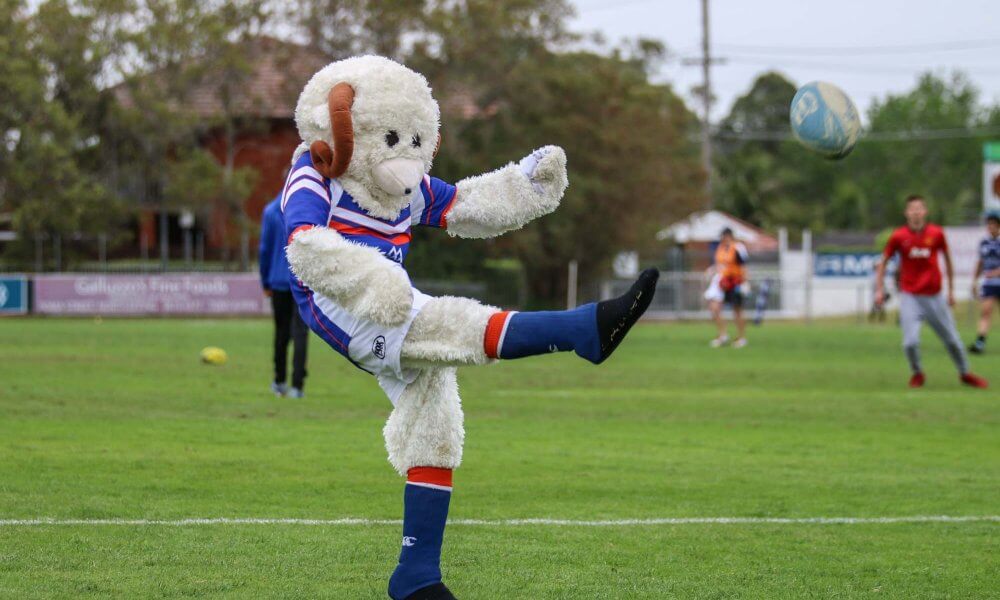 This week in the Top 5 we wander through the good, bad and ugly from the weekend,  look at a long list of names,  talk NRC equality, briefly visit Wales, recap some of the wackiness  that is Australian Rugby and revel in some awesome NRC highlights.No, you're not going mad, yes that is 6.
The Good, The Bad and The Ugly
Good – The inclusion of 3 development players for the Wallabies squad, Cheika continuing to bring in more young guys to build depth. Jermaine Ainsley, Duncan Paiaaua and Folau Faingaa will be with the squad in the lead up to Bled 3.
Bad – The memories of those working at the ARU.  I can't belileve how many times I heard Pulver, Clyne and co say "I can't recall"or "I'm not sure".
Ugly – The weather for the Brisbane City v Rising match. Seriously, if a scrum collapsed in the wrong place a front rower could have drowned! That, and Stephen Hoiles' use of the word physicaler (I don't know how to spell it, I'm not an expert on made up words), as in more physical.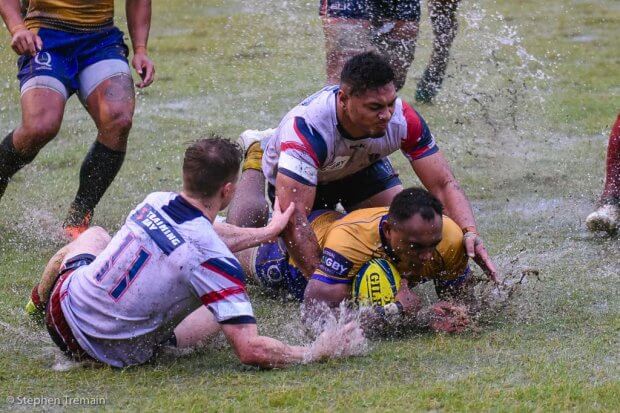 That's a lot of names
In the past week we have heard about 2 young Rugby players who could now be lost to rugby in Australia. 17 year old Charlie Rorke has been signed by the Canberra Raiders while Nick Frost, son of former ARU retention manager (as reported in yesterday's Daily News) has signed with the Crusaders. These 2 have joined a long list of Australian players who are no longer playing rugby in Australia. How long? Well take a look.
I did a bit of research and have listed all of the Australian players currently playing overseas (not including those who will be returning for Super Rugby, ie Pocock and Lealiifano).
To be clear, I'm not saying all of these players should be here, playing Super Rugby, or that we have 3 or 4 Super Teams worth of players outside the country. I just found the numbers interesting.
Guinness Pro 14
Andrew Deegan, Jarrad Butler – Connacht
Junior Rasolea – Edinburgh
Ratu Tagive, Sam Johnson (Australian Schoolboys A) – Glasgow
Scott Fardy – Leinster
Paul Asquith, Dylan Evans – Scarlets
Cruze Ah-Nau – Zebre
French Top 14
Tom Murday, Jake McIntyre – Agen
Luke Jones, Leroy Housten, Blair Connor – Bordeaux Bègles
Poutasi Luafutu, Alfie Mafi – Brive
Afusipa Taumoepeau – Castre
John Ulugia, Sitaleki Timani, Peter Betham – Clermont
Liam Gill, Mike Harris – Lyon
Joe Tomane, Jesse Mogg – Montpellier
Phoenix Battye, Curtis Browning, Mitch Inman, Ulupano 'UJ' Seuteni (Australina U 20) – Oyonnax
Ben Mowen – Pau
Afa Amosa, Brock James – La Rochelle
Hugh Pyle – Stade Francais
Jonah Placid – Toulon
Tala Gray, Zack Holmes – Toulouse
French Pro D2
Lotu Taukeiaho – Aurillac
Tyrone Viiga, Josh Valentine, Rodney Iona – Béziers
Luke Burton (Australian U20) – Biarritz
Rory Walton – Carcassone
Chris Tuatara-Morrison – Colomiers
Iese Leota – Massy
Clint Eadie – Narbonne
Aviva Premiership
Nathan Charles, Ben Tapuai – Bath
Greg Holmes, Dave Dennis, Mitch Lees, Nic White, Lachlan Turner – Exeter
James Hanson, Cameron Orr (Australian U20) – Gloucester
James Horwill – Harlequins
Matt Toomua, Nick Malouf (Australian 7s) – Leicester
Saia Fainga'a, Dave Porecki, Jake Schatz, Brendan McKibbin, Ben Meehan – London Irish
Harrison Orr – Falcons
Rob Horne – Saints
Kieran Longbottom, Will Skelton – Saracens
Michael Dowsett – Worcester
 Japan Top League
Michael Stolberg, Anthony Fainga'a – Kintetsu Liners
Adam Ashley-Cooper – Kobe Steel Kobelco Steelers
Liam Dunne – Kubota Spears
Rahboni Warren-Vosayaco (just turned 22, played for Sunwolves), Brackin Karauria-Henry, Franklin Calugay (21 years old, played QLD GPS) – NTT Shining Arcs
Jordan Smiler, Matt Giteau, Campbell Magnay – Suntory Sungoliath
James Moore – Toshiba Brave Lupus
Wycliff Palu, Ben Lucas – Toyota Verblitz
Corey Thomas, Kane Falconer (20 years old), Ed Quirk, Michael Bond – Canon Eagles
Matt Mafi, Daniel Heenan, Sam Wykes, Berrick Barnes, Digby Ioane – Panasonic Wild Knights
Caderyn Neville, Peter Kimlin, Sam Greene, Mark Gerrard – Toyota Industries Shuttles
That list doesn't take into account players in the Japanese lower division, like Chris Alcock, Aiden Toua, Jack Debreczeni, players in the Mitre 10 cup or playing Super Rugby in NZ, such as Mike Alaalatoa (Crusaders), Pat Sio (Otago), Nigel Ah Wong (Counties Manukau), or players in other parts of the world – I even heard on twitter, via a well-respected GAGR regular Romania has an eye on some of our Under 20s.
Is it a long list? Hell yes it is – 98 players including those mentioned at the end. 99 including Sean McMahon. In fact during the Senate inquiry, Mr Ross Xenos, CEO of RUPA, stated there were 124 Australian players playing overseas who had played Super Rugby. Considering I have some on my list who have never played Super Rugby, the list just keeps getting longer. Are all of those players of the quality we need for Super Rugby/Wallabies? Of course not. But when you look closely, it's quite frightening just how many of our players are leaving.
To put them into some sort of categories – there's the ones that have headed off to finish up their careers. That would be the likes of AAC, Rob Horne, Peter Kimlin, Mark Gerrard, Gitts etc.
There's the guys who never really made much of an impact in Super Rugby, Michael Dowsett, Jonah Placid, Brendan McKibbin, Ben Lucas.
There's the ones that were so full of potential but decided to up and go. These ones confuse me a bit. I personally think they were up to Super Rugby standard, but were either not given a decent chance, had a poor run or played really well and decided to go anyway –Ben Meehan, Jesse Mogg, Jack Debreczeni etc etc.
Then there are the well-established players, Wallabies even, who left, was it for the money? Who knows – Joe Tomane, Ben Mowen, Matt Toomua, Liam Gill, Luke Jones, Nic White, Scott Fardy. IMO some of these players left after being looked over for national duties they (and many fans) felt they deserved, there are names there that definitely seemed to be on the outer with the Wallabies.
But the ones I find most concerning are the guys in their early 20s who head OS. On the Shining Arcs (Japanese Top League team) website, I found an interview with Franklin Calugay, a winger. He has only just turned 22 in the past month, was selected for development by the Waratahs but decided to head to Japan. Or 22-year-old Rahboni Warren-Vosayaco, also playing for the Shining Arcs, who played for the Sunwolves in Super Rugby this year. There are also a handful of players who played for the Australian Under 20s in the past 3 or 4 years who are now overseas. Andrew Deegan was outstanding in the NRC last year, he's now playing for Connacht after not playing a single Super Rugby match.
The ARU said one of the reasons for cutting a Super Rugby team was the lack of talent in the country. Unfortunately, in doing so, have they also cut off pathways for some younger players who will now have no choice but to play overseas if they want to develop their career?
NRC – is the playing field level?
This week there were some blow outs in the score lines. Queensland Country, Canberra Vikings and Brisbane City all had big wins. The Vikings game in particular, had some people asking "Well what do you expect? It was basically a Super Rugby team vs a bunch of club players."
With the Wallabies having a week off and the likes of Phipps, Speight, Timani and Arnold sent back to get some game time in the NRC, the numbers are definitely out a bit this week, with more of the pro players involved.
The Vikings are a pretty Brumbies heavy team, likewise Brisbane City and the Reds, Perth Spirit and the Force. Some have been wondering where all the Waratahs players are. The Waratahs website lists 16 Waratahs contracted players not including Wallabies (I guess that's a fair chunk of their players right there … ;-) ) split between the 3 NSW based teams, with a handful of those 16 being fringe players such as Ryan McCauley, Maclean Jones and Kelly Meafua (who I cannot find any reference to on their site). Looking at it, there does seem to be a shortage of Tahs compared to Reds, Force and Brumbies players. There has been talk of a maximum number of Super rugby contracted players for each team, which would mean some players having to move away from their home town for 3 months or so, or it could lead to players not playing NRC at all or heading overseas. I don't know the answer.
But it did illustrate one big point. On the weekend we saw how big the gap is between Super Rugby and Club Rugby. If the Vikings game was, as people were saying Super vs Club players, then that's one hell of a gap, keeping in mind some of the Super players for the Vikings aren't even consistent starters for the Brumbies. If anything, it shows there is the need for a competition at that level in between club and Super, to develop more players to a higher level.
Copy Cats!
If you have been reading social media in the past 12 or so hours, or know any Welsh Rugby fans, I'm sure you know that some of them are not happy about the new regulations brought in by Welsh Rugby. Taking the lead from the ARU (I bet that's a first!) they have imposed a rule where if a player signs internationally, they cannot return to represent Wales unless they have 60 Welsh caps.  Previously, players at clubs outside Wales required one of four wildcard picks from Gatland to represent their country, with that figure dropping to two for the 2019-20 Rugby World Cup season
The new rule is effective immediately and doesn't apply to players already playing internationally, however it does apply to a certain Rhys Webb, who has recently signed with Toulon, and it is this which is causing some angst with Welsh Rugby fans (well the ones I follow on Twitter anyway!). Despite the fact that he signed before the rule was brought in, he will now be ineligible for Wales, having only earned 28 caps, unless he gets out of the deal with the French club. According the Gatland, he has only signed a letter of intent, not a full contract so is able to get out of it (and don't we know all about letters of intent with Toulon!!)
I believe the reasoning varies as to why it was implemented, over here it was to allow certain players from offshore to return and play for the Wallabies (cough … Giteau law … cough). Over there I believe it is to try and prevent players from leaving. I wonder if it will be any more effective in retaining quality players than it has been in Australia?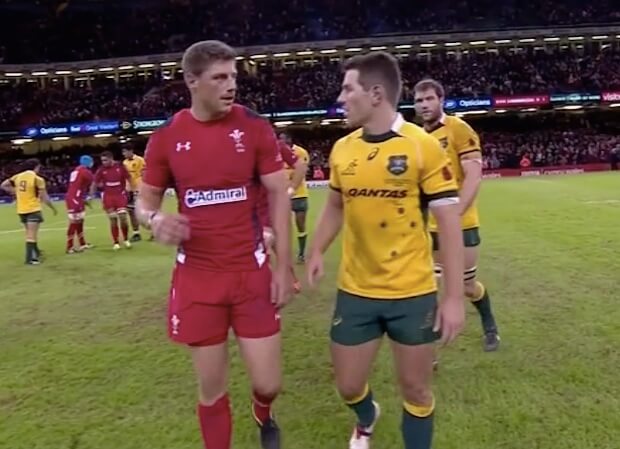 Highlights of this week's off field plays
Riveting, interesting or just boring and predictable; whichever way you look at it it's been a fairly big week for Aussie rugby off the field.
With the Senate hearings appearing to come to a close last night we can all await the Senate report and see if anything comes of it. So what did we learn? Well it's hard to miss the point that owning a rugby franchise is quite lucrative if you're a consultant. Between the ARU board and the Management team there seems to be a lot of people that are involved in a lot of things but don't know anything about what that actually is or what was going on. I suppose it's only money. The only thing that seemed to be missing from the whole episode was the Nigerian Prince; but then again, the dealings with him may be commercial in confidence. The Senators were also pretty pushy around the who's fingers are in what's pies and the potential "jobs for the boys" and conflicts of interest.  It was pretty mean of you tax payers to arm politicians (well interns) with Google and put the ARU under the pump with facts. Cameron Clyne also mentioned that the game has been working together in the last week like never before which it was hard not to snigger at the irony.
Speaking of which, the coaching summit was held. The Mst's have unrestricted access via the All Blacks "bug" (it won't be discovered as its commercial in confidence) to get some inside information. Knowing that week in week out last season we have seen every successful idea each SR team and coach had used, and every coach had studied what each was doing while Kafer analysed it from the side lines, the collective sum of Aussie rugby genius was heard to suggest they should get back to basics. So without a clue of what to do all season, but now doing it by committee internally, the pressure was on to come up with something. Our bug was a bit patchy cutting in and out (the irony right – mirroring the performances of Aussie teams) but we did hear that one key point discussed heavily. Apparently it's all about going wide and down the train tracks; it minimises the requirement for skills other than running which apparently appealed to the group as well as some other clear benefits which will help the supporters. After many hours of being facilitated, the group has come up with this explainer as a training (pun intended) aid for Aussie rugby. It's a pretty high level technical training video of where to run to score tries:
Meanwhile in Slovakia pic.twitter.com/Y9zkP6Dz8z

— When Sunday Comes (@WSCsupporters) October 12, 2017
Apparently, the genius behind this will double as a distraction for what's going on on-field when Aussie teams are playing. There are also strong rumours that Allianz is replacing the super big screens not only to stop the painful replays which initially supporters thought was a blooper real on repeat (if only), but they are going to be replaced with mirrors as the smoke and steam of the train will add to the spectacle and ambiance according a recent match day experience poll.  AAMI in Melbourne, the home of the Rebels, are waiting until later in the year to do any stadium modifications. Stadium officials want to wait and see if the Rebel supporters will lift their heads out of their cupped hands to watch any of the games, or see if the tears of the supporters are still enough to obscure whatever it is that is going on for 80 minutes as they come to terms with supporting the Force. It won't be seen in Canberra as the stadium is not modern enough and being a source of warmth supporters may chase after it. The Reds have raised concerns that the mixing of Quade "the Wizard" Cooper and a train will bring out the nuts in bay 9 ¾. (no- I refuse to make any joke about Reds supporters playing with their magic wands at games!).
So that's it for this week. Next week we will cover Rugby's consistency in approach; a "real" skill it possesses. Scheduling a Baa Baa's game which will directly affect the NRC teams and potentially the whole competition? Brilliant! Then we'll touch on the annual cut-a-team plan, oh sorry; "ARU Board always looking at every option" or something like that (you think it would have stuck after Clyne said it like a thousand times last night!) as the Sydney based NRC teams aren't performing.  Nah, actually, I tell a lie about next week. By the time you have read this I will have already moved on to the fact that the Bledisloe 3 is on the weekend to support some really good NRC games (and Mitre 10).
 NRC Highlights (yep, we're back to a bonus 6th item!)