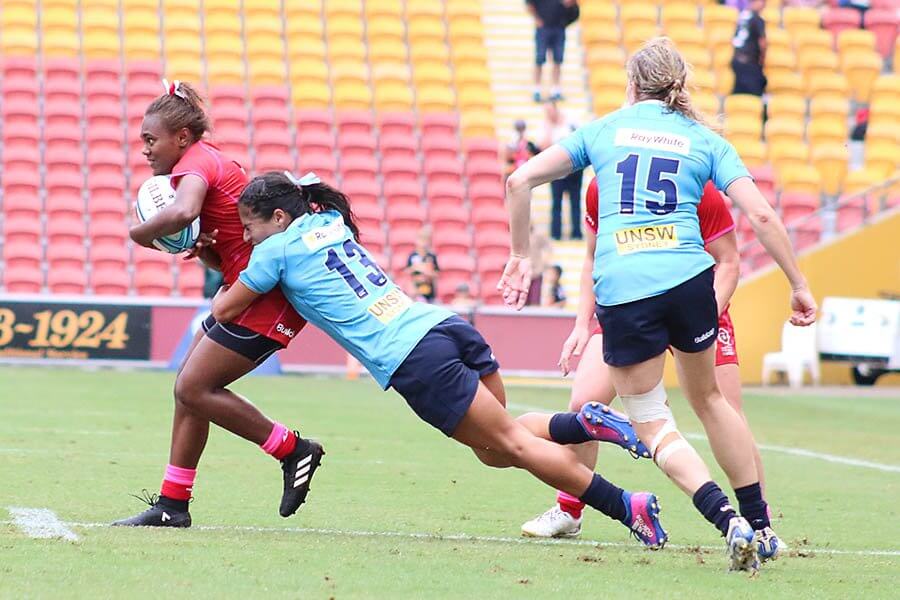 It's Tuesday so that means it's Top 5 time again! Whoot! This week after we grade our teams and look at the good, bad and ugly, we fill up some space with stats, briefly recap the Six Nations action from the weekend and take some acting classes.
Report Card
Rebels B+ The Rebels put on another impressive display in beating the Brumbies. They did well in defence, making a massive number of tackles and once again ran in lots of tries relatively easily, particularly in the second half. I think they played better than last week.
Brumbies D- They were marginally better than last week – but barely. They executed their game plan well, which shows how terrible their game plan is. Holding on to the ball was what the coach asked for, and they did it. They held the ball. But they were completely unable to actually do anything with it.
Reds B- The Reds put in an impressive display, coming from behind to beat the Bulls (who looked like they were channelling Brazil). Their go-to weapon, the scrum, got a workout this week and while dominant at times (particularly once JP Smith came on), was also challenged by the Bulls, and the Reds will need to show that they have more tricks up their sleeve than an awesome scrum. Their attack was disorganised and considering they had 60% of the possession should probably have done more with it.
Waratahs C- It wasn't until the last 90 seconds of the match that they looked like they were even in the game. They attempted the same method of attack repeatedly – get the ball to the wings so they can run – and it just didn't work, which seemed to leave them with no plan B. Their defence was like a bucket with holes in it, their tackle percentage could have been even worse if not for the number of times they didn't even get close enough to attempt the tackle.
The Good, The Bad and The Ugly
Good – How good was it to see the Super W this weekend? I managed to catch replays of the games, there was some pretty impressive rugby being played. None more so than by 17-year-old Courtney Hodder who scored 6 tries. She is definitely a player to watch. One thing though – do we really need the W next to the team names during the game? I think viewers might know that they are watching the women play!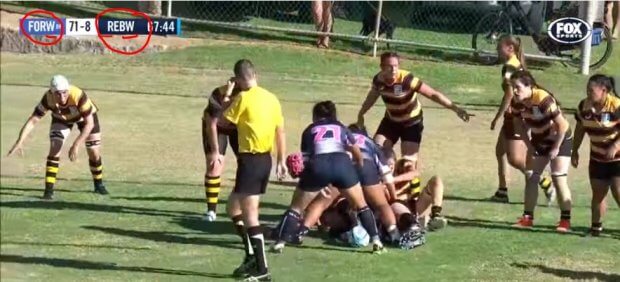 Bad – The Waratahs against the Jaguares. No attack, poor defence, smashed in the set piece. The try to the Jaguares in the first 17 seconds should have given us a good indication of how the game would play out.
Ugly – The Brumbies. There isn't much they have tried that has worked, although to be honest there isn't much they have tried. They seem to have no plan A, let alone a plan B.
Stat Attack
I thought we'd take another look at the stats this week, from this round and overall from the first 3 rounds. I think it's still too early to see any real patterns, but there are definitely some interesting numbers in there.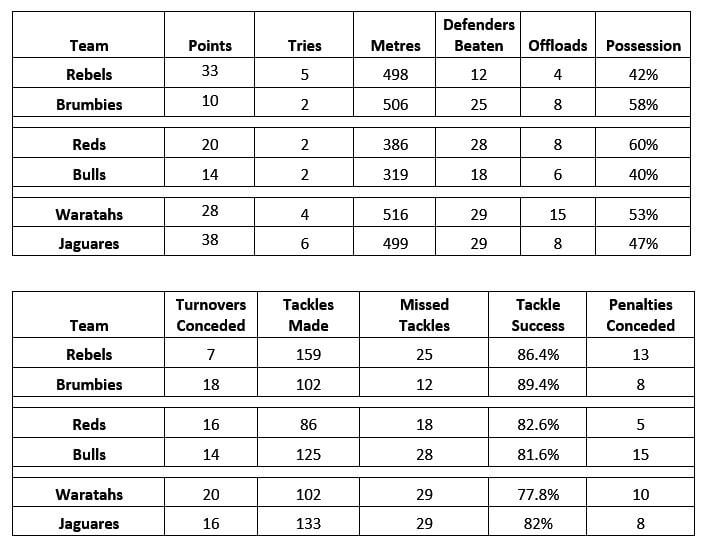 The most obvious question to come from these stats is how the hell did the Brumbies not only manage to lose that game, but lose that game by a lot?! The completely dominated the Rebels in the stats department. By far the majority of possession, better tackle rate, fewer penalties, more defenders beaten … it seems they are simply not doing anything with the ball. If they could actually do something with all the possession and breaks they make they could be a very good team, but right now they aren't.
Are the Rebels playing extra well to be able to win despite being on the losing side of the stats? When they do come up against a team that doesn't turn the ball over as easily and punishes them for their high number of penalties they could be in trouble. They really haven't been pushed in their three games to date.
The Reds played pretty well, but again could have done a lot more with the amount of possession they had. They also beat the defence a number of times but weren't able to capitalise.
The Waratahs, well their tackle percentage is poor. And that doesn't even take into account all the times the defender failed to attempt the tackle. In fact, defence from both teams was pretty poor in that match.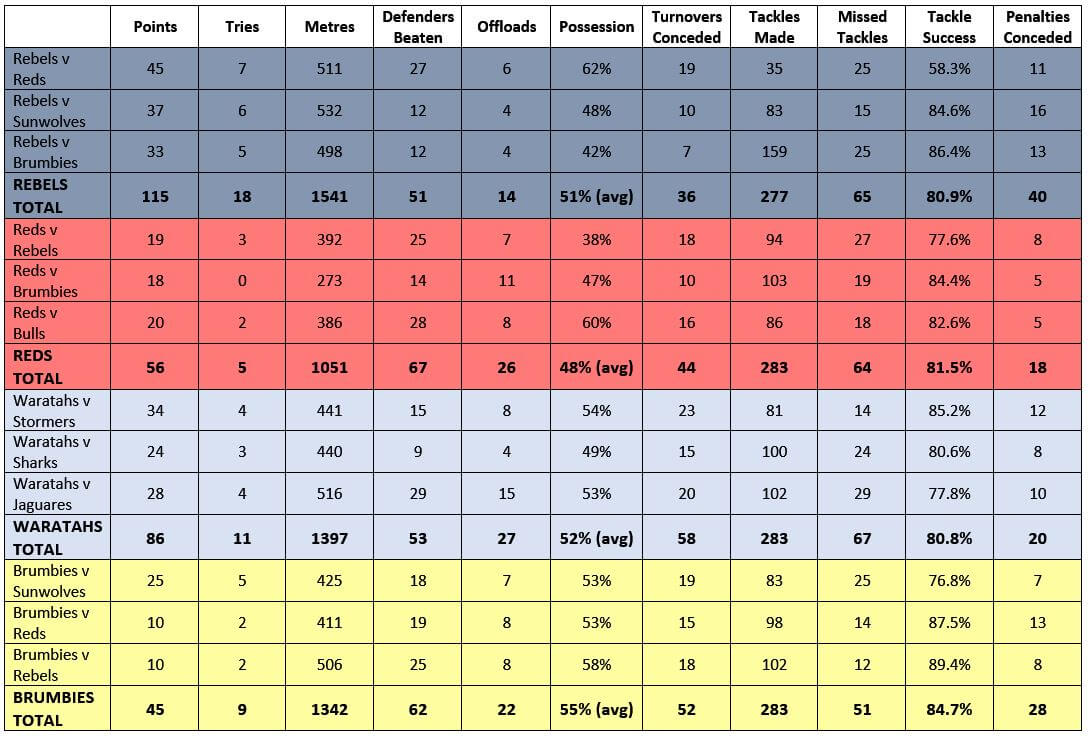 Looking at the stats for the three rounds so far, one of the biggest concerns for the Rebels would have to be the number of penalties they are giving away. As I said earlier, they will come up against teams who are far more able to make them pay for that many infringements. Interestingly the Rebels have the lowest number of offloads and the fewest defenders beaten.
The Reds aren't running as much with the ball, actually they aren't in possession of the ball as much as their counterparts. Perhaps they are relying more on their set piece to gain the advantage. Their discipline has been outstanding – remember how after their first match everyone was worried they would have discipline issues? Well a few cards aside, that hasn't eventuated yet.
The Waratahs are a bit all over the place. They are doing ok in attack, fairly average really, but their defence is letting them down with the worst tackle rate and the most turnovers conceded. They have the highest number of offloads, I wonder if this is leading to more turnovers being conceded?
The Brumbies – well on paper it looks as though they are going ok. Their biggest issue is attack, they have plenty of the ball but are doing nothing with it. They are beating the defence, offloading and carrying for a lot of metres, but it isn't translating to points. Defence alone won't win them matches.
Stats courtesy of sanzarrugby.com
Six Nations – A New Champion
Over the weekend the penultimate round of the Six nations was played. A lot was riding on this weekend, Would Wales beat Italy? Yes. Would England keep their title chances alive by defeating France? It seemed likely. Would Scotland give their title chances a boost by defeating Ireland? Or would Ireland remain undefeated? It was up in the air.
So what happened? How did it all play out?
Well, Wales beat Italy 38-14. That was the one that didn't surprise many, Wales went into the match as overwhelming favourites. Oh, and did I mention a new a Champion was crowned. Ireland defeated Scotland 28-8, and in doing so remained undefeated and took the title with one round remaining. "How can that be?" I hear you ask. England has only lost one game too and if they beat Ireland next week …. Oh.
Yep, in the game that they were widely expected to win, England went down to France 22-16 and in doing so lost their grip on the cup. This meant that Ireland, with only one round remaining, cannot be overtaken. Next week, they take on England in a match that could see them complete the Grand Slam and go through the tournament undefeated. It will be a tough ask, I doubt England will just lie down after 2 losses on the trot, but then no one really believed they would lose to France. But the luck of the Irish will be strong that day, the game is being played on Saturday March 17th. Yep, St. Patrick's Day.
So anything can happen.
The theatrical side of rugby
In scenes reminiscent of Kung Fu Panda, this weekend we saw the smallest of opponents fell the largest with one blow.
After getting tired of being held back by the big man, little Matty Lucas wound up and used his "fist of fury" to deliver an almighty blow to opponent Amanaki Mafi, flooring him instantly, leaving Mafi on the ground, groaning in agony.
Now I've never been hit by Matt Lucas so I don't know just how powerful he is, but judging by how much pain Mafi was in, I'd say he's someone that no one in the game should mess with – ever. The mere threat of his fist should be enough to send the opposition scurrying. Take a look for yourselves.
If you listen closely I'm pretty sure you can hear Mafi saying at least 3 times, in between his groans of pain, that he got punched. He really wanted that trainer to know he was punched! Then as soon as the referee asks if he's on or off he bounces up, all signs of discomfort, let alone the agony he appeared to be in, gone. Oh, and he immediately has a go at Lucas (not the first time in the match he played push/shove with a scrummie, he did it to Joe Powell as well in the 6th minute of the match before throwing the ball at him).
I'm not saying that Mafi was pretending, surely a beast of a man (AKA: Panda) like him wouldn't make it look like he was taken out by a piddly scrum half just to get the other player penalised or carded … right? Rugby players don't do that sort of crap! They even made a law to make sure of it – Law 7 c. A player must not do anything that may lead the match officials to consider that an opponent has committed an infringement.
SANZAAR has issued Matt Lucas a warning for being a meanie-beanie and a bully and told to pick on someone his own size.  Oh, and to try to make it look legitimate for contravening Law 9.12 – A player must not strike with the hand. They also warned him about bringing the game in to disrepute; we don't need him causing tears and tanties from sooky la la's that make the game look like soccer.
Reality TV
Ok, so I saw this pop up on one of the news sites over the weekend. In a move that is sure to increase their viewership 100 fold, it is being reported that Nick Cummings AKA the Honey Badger will be the next Bachelor in the Channel 10 reality series. If this turns out to be true, I look forward to all the GAGR closet Bachelor fans come out of the woodwork. I know I'll be forcing Mr MST to watch it (and no, I am not a fan of the show, never watched it before). But for now join the conversation in the GAGR forum dedicated to the topic.