It's Tuesday. It's the Top 5. Not much more to say really.
The Good, The Bad and The Ugly
Good – The Pumas coming out firing against the Spring Boks. 3 tries in an 8 minute period, they were just electric!
Bad – Bledisloe gone for another year. Before both matches I watched the comments turn from doubting to hopefully optimistic. But deep down, are we really surprised?
Ugly – The Wallabies defence. We could be playing against the best in the world or a tier 3 nation. You still have to make tackles!!!
Speaking of making tackles …
Honestly, I'm not going to go too much into the stats from the two Bledisloe matches we have just seen. They are pretty straight forward and don't really need too much analysing.

Obviously our defence was pretty terrible. Especially in the first match. 67% tackle rate is barely acceptable at any level of rugby, let alone test match level. It improved slightly in the second match, but is still below where it should be for a national team. Watching the game, I recall too many players just falling off tackles.
It gets even more concerning when you look at the individual player stats for defence from game 2.
Simmons – made 4 tackles, missed 3
Beale – made 7, missed 6
Koroibete – made 11, missed 6 (incidentally, in game 1 he made 5, missed 5)
Genia – made 2, missed 3
Robertson – made 3, missed 2
Haylett-Petty – made 2, missed 2
Between 4 of our starting players, they missed 17 tackles.
Thank goodness for players like TPN (made 12, missed 1), Alaalatoa (made 10, missed 0) and Pocock (made 18, missed 0)
The worrying thing is, this stat doesn't account for the times a player didn't even get a hand to the attacker. There were numerous occasions when an All Black player simply stepped a Wallaby so there was barely even an attempted tackle.
Wallaroos on the rise
Yes, they were beaten for the second week in a row. The Black Ferns scored 7 tries to 3 on Saturday to take out the Laurie O'Reilly Memorial Trophy. The score-line of 43-17 sounds pretty bleak, but there were some glimpses of some really good rugby from the Wallaroos. They struggled a bit more defensively this week, but made a number of breaks in attack, only to be let down by poor handling or decision making, which was frustrating to watch. The gap could have been smaller if not for a few errant passes on the end of some nice breaks.
The Black Ferns, on the other hand, looked incredible. Every time they had the ball in attack they looked threatening. They slid through the defence with ease an scored some very good tries.
As I said last week, the Wallaroos are playing against a more experienced side, with more time as a team and more time simply playing rugby. They are reigning World Cup Champions, in fact they have won 5 out of the 8 World Cup tournaments that have been played. The Black Ferns are the best. And the Wallaroos have shown that at times they can challenge the best. They can break through the defence, they can score tries. And the more we play, the better we look.
Are the Wallaroos world beaters? No, probably not. But they are improving each time they play together, so in the coming years? Anything could happen!
And on a brighter note – sort of – our girls scored more points over their two matches than the men did. They also let in fewer points than the men did. The losing margins were smaller for the Wallaroos in each of their games than the losing margins for the Wallabies.
Accepting the reality
So that's it. At least it was short and sweet. Another edition of Bledisloe done. So, let's move on.
The reality is we are simply not good enough. Can we compete? Sometimes; if the stars line up and the All Blacks are having a bad day or fielding a weaker side.
The quicker we accept this and stop obsessing about beating the All Blacks and persisting with unfounded optimism the quicker we can look at the tangible result that can be achieved.
But that leads to a challenging and very uncomfortable question for rugby supporters and a really hard decision for Rugby Australia.
Do we keep plugging away with a team that can't beat the All Blacks regularly and is unlikely to win the Rugby World Cup (RWC) unless they have an abundance of luck? The benefit here is that we can probably reap some financial rewards from getting to the finals of the RWC. However, will the rewards be offset by allowing the supporter base to erode further?
Or do we draw a line in the sand, gamble and rebuild now? Clean house and gamble on youth? It might attract the supporters back if the mould is recast and people can subscribe to a new and reinvigorated rugby. But the RWC? Would we have much of a hope?
For me it's the latter. Thinking big picture, we can't keep buying lotto tickets and living on winnings as it will not save rugby. Bums on seats at both the games and in front of the TV will.
Aussie's love an underdog, will back our new blood and will likely subscribe to a new, fresh re-branded and reinvented product. They will back bold and innovative decisions as it appeals to the fighting ethos of our culture.
They say timing is every thing and having the RWC in a convenient time zone and needing to build a product to sell for the future, I am not sure when the game here in Australia will have a better opportunity.
Broken tools
How can you fix something when the tools required to repair it are broken?
When you look at the Wallabies and even more broadly at rugby in Australia, when you look for the solutions or ways to fix the problems it's hard to actually identify any. Why is that?
Pondering this it's not hard to start looking at some of the impediments and elements that really don't serve the game well.
The reported negotiations between RA and Andrew Forrest gave us the first real insight. At the top of the list of "imperatives" from RA was that Super Rugby and the State Union's premier competitions were sacrosanct and Twiggy ball was not allowed to compromise their integrity.
One of these competitions is failing in both popularity and its ability to produce players of an international standard. The other is failing to produce a pathway for players to transition to Super Rugby or produce many players that are of a sufficient standard to be developed for Super Rugby. The latter also has a small footprint of supporters to support it financially.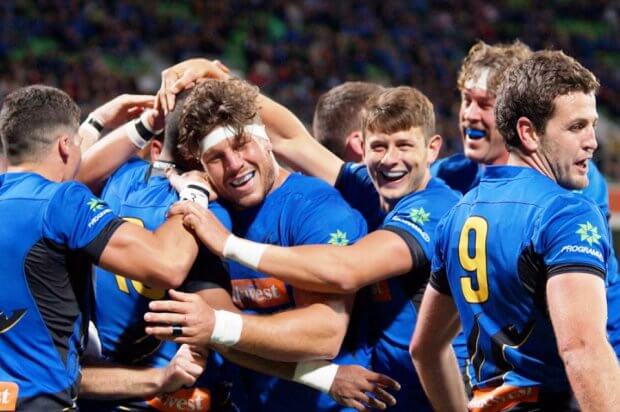 Before you accuse me of overlooking the NRC, it's not only privately licensed in many cases with RA at arm's length it's also a flash in the pan competition which can't yet define its identity or purpose. It's good, but being used poorly and mistreated in my opinion.
"But there are commercial realities"; so will go the arguments. Based on what? What was used to benchmark Super Rugby financially? Where do the forecasts come from? There is no other competition like it. Sure the Pro 14 is now similar but there is nothing else.  Let's face it, the data indicates that Rugby is growing worldwide and most of the domestic competitions are strong. From that base line and the geographical advantages, it's fairly obvious why the Champions Cup works.
It's no coincidence that our problems are very similar to South Africa's problems. We both invested in the same product. However they have a far superior domestic platform and have looked for greener grass. We just cut ours as it was easier.
So what tools have we got to fix this mess? Right there is the problem. We can't produce the players as our production line is simply too small and it can't compete against other nations. The Kiwis have shown that they will take on any players as it pushes the standard up and increases the numbers and level of completion for the few elite opportunities.  Their turnover of players at the Provincial level shows how competitive it is.
Bad workers always blame their tools. These broken tools can't fix the problems.
16 Bledisloe Cups later and we still can't get it. Same broken tools, same issues and same failed solutions. Another run at a RWC ill prepared and scrambling to cobble together an answer.
I wonder if GAGR's own Jamie Miller will be dusting this off soon and updating the names and dates?
http://www.greenandgoldrugby.com/wallaby-rwc-answers-outstanding-questions/
It's a sad reality that we really are stuck on a merry go round.
What do you think?
I'm just gong to leave this one here. Sergio Parisse, who took the mark, was red carded for this incident. Deserved? What do you think?