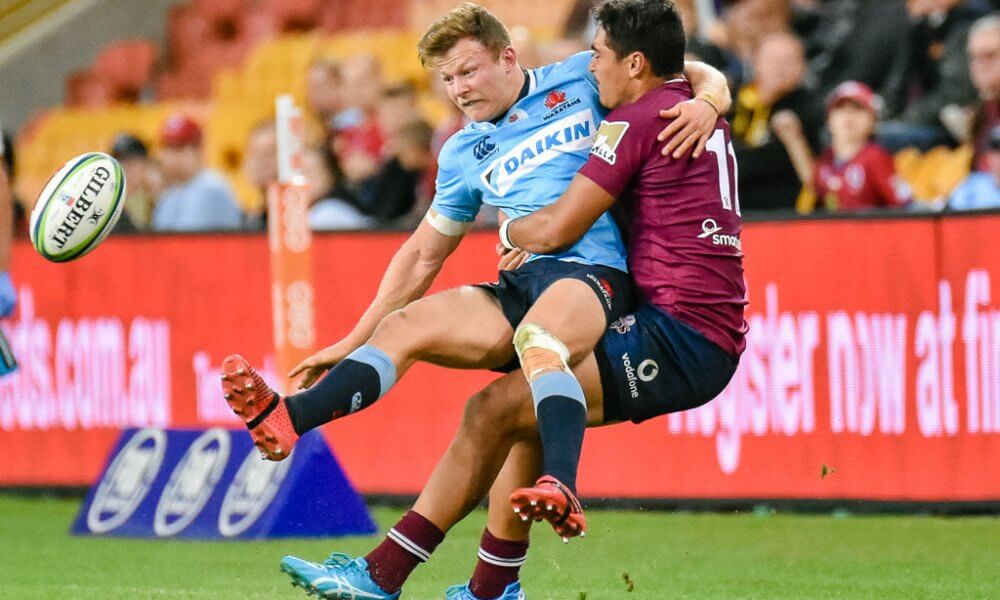 Yes, yes I know. We're late today. Well I'm sorry, but we were caught up in negotiations and were only able to agree to a settlement with the other party at the last minute. She drove a hard bargain, but the sick and cranky toddler finally relented to our demands and went to sleep.
So …. anyway, it's (finally) Top 5 time!! This week we dive right into the good, bad and ugly, grade the weekend's performances, talk unity, scrutinise our attacking rugby and check out some Irish stats.
The Good, The Bad and The Ugly
Good – The Rebels getting a win in New Zealand, for the first time in I don't know how many years, certainly tops the list this week.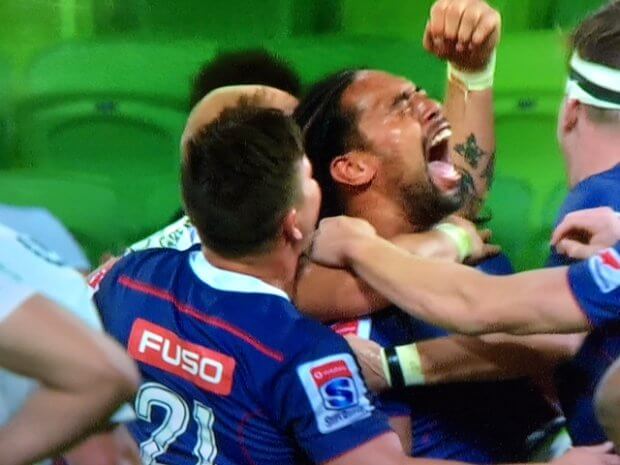 Bad – Sorry to all the Kiwi's out there, but this week one of your teams makes the bad. The Blues. They were terrible. And I feel a little better about the Brumbies home record this year after hearing the Blues have not won a Super Rugby game at home since 12 May, 2017. That's a long time between drinks for the Blues' fans. Sorry guys.
Ugly – Foxtel boss Patrick Delany – "The level of expertise of our commentary … reinforces our commitment to sport." Well if you read any rugby forum, blog, social media comments, anything really that relates to the commentators, you will see a different picture painted by the pundits. Certain commentators are being seen more and more as an embarrassment in the way they call the game, getting players wrong, showing blatant bias for one of the teams they are calling …. the list goes on. They may be experts on the game (debatable based on some of the comments they throw up) but that does NOT make them quality commentators.
Report Card
Rebels B+ The rebels put together a very good performance against the Blues. This was one of those matches that people were quietly confident about given the Blues current form, and with good reason. But the Rebels just didn't allow the Blues to play well, shutting them down repeatedly and forcing errors.
Waratahs – In order to give a more complete grade for their performance I really need to break the report into different parts of the game (think of it as different school subjects)
Attack A+ The Waratahs attack can't really be faulted this week, they showed a number of skills we knew they had but they hadn't really pulled off completely yet. There was an awesome high kick to the try line, offloads, tackle busts and clean breaks.
Defence D A tackle rate below 70% is just unacceptable. Being able to score lots of tries is fantastic, but for it to be a complete performance they also needed to stop the Reds from scoring lots of tries too, the Waratahs scored 8 tries but couldn't secure what would have been a very useful bonus point. They won't always be playing against a team whose defence was as bad as theirs, and those teams will make them pay for it.
Reds – Just like the Waratahs I need to break this grade up.
Attack A 7 tries is a mighty effort against any team, especially the top Aussie team. We saw some good running from the backs and lots of tackle busts and clean breaks. The forwards got in on the action too, a highlight for me was watching Caleb Timu score by running through Nick Phipps.
Defence D They scored 7 but let in 8. Their tackle percentage was slightly better than the Waratahs, but not by much and it didn't help them get the result. So yay, they scored a lot of tries, but what's the point if you can't stop the opposition from scoring more than you?
Brumbies B The Brumbies, for the second week in a row, put together a much more complete performance. Their defence was still a bit weak but their backline really looked like it was firing, and Henry Speight looks to have found some of his form again. Discipline was much improved this week, with just the one yellow card for the match – a step up on the past 2 weeks. 
Unified and collaborative tis' our game
Just when you thought it was about what is happening on the field, Rugby Australia does what it's best at; dragging the game into the press about off field issues. But let's be fair about this. After all the drama of last year RA and its cronies have all been spruiking the fact that they are all singing "Kumbaya" while skipping through the daisies holding hands in a unified plan to fix Aussie rugby. We have had the great "brains-trust of coaching" rhetoric as well as the "all for the benefit of the game" and securing the financial future spiels.
But this week again confirmed that Aussie Rugby is still yet to really change. The spots might have appeared to change but it's still the same, chaotic and divided as ever.  What were the hugely significant issues that have rocked the game in the last few days? Well that's the funniest part of all. Two issues of real insignificance in terms of sports and nothing other than the normal considerations of teams and players management.
The first was analogous to the dilemma Shakespeare had Hamlet ponder; "To be or not to be; that is the question". To rest them or not rest them; that was the question. Three Brumbies players and the request from Cheika.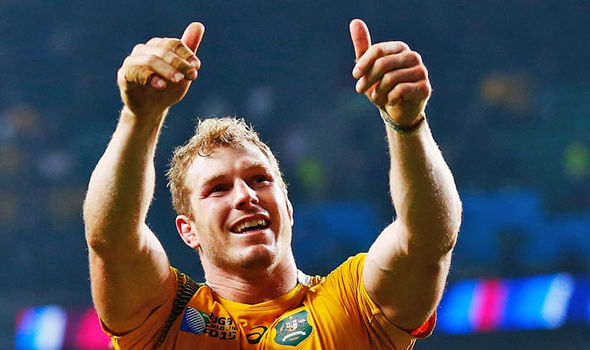 Let's skip straight to the point on this one; there is no one correct answer only differing philosophies. Cycling has rest days where the riders still ride otherwise they suffer after resting. What Cycling has discovered is the rest days' work for some riders, refreshing them, where as there is a certain percentage that tend to fall off after a rest day with performance or heath issues. Most other sports including soccer have discovered the same. Changing up rhythms and routines can affect players in different ways. A quick look at the pre-season of rugby will tell you that most players and coaches say that you can't simulate real game time.  A player's body gets used to the contact and rigours of playing each week and time way from that can set a player back. In reality there are many differing arguments. The key point out of this is why this is such a big issue? That's the real question and where the real underlying issue is. At the end of the day rested or not it would be impossible beyond pure speculation to gauge if it were a good or bad thing for the players, let alone if the impact of those three players dictated how the other 20 players perform.
Did you know that professional sports are a business? Apparently, it's a fairly new concept to RA and probably is a fundamental reason why the game here is the way it is. Amateur management practises and methodologies in a professional business.
Like any sports players (athletes) are contacted to a party to do this or that. Akin to most businesses, these "investments" are costly and businesses seek to get some return. The second issue with Peter Samu is nothing more than the NZRU doing what they are meant to do; look after their teams and their investments. Exactly the same as we would expect RA to do if another Union was seeking the release of a RA contracted player. World Rugby has rules about eligibility and contracts and they appear to have been abided by.
It's not like this is unfamiliar territory for RA or Cheika. Pulling players back from Europe and potentially paying out contracts to do so as well as having Aussie players seek to leave early from Aussie contracts is just all part of the business. Also to have the example of England's requests for Shields released all over the press a few weeks ago it's hard to claim a lack or warning or example.
For all the outrage, ravings of the press and opinion pieces about how the NZRU are behaving like this or that or are self-serving etc; this is really about RA and Aussie rugby in general needing to put on their collective big person pants and growing up. Enough of the amateur hour institutionalised views and management practises. This is a professional game people. Do we really expect other Unions to just help us out of the kindness of their hearts because of our own inabilities?
But out of this again another more concerning question needs to be answered:
If Rugby Australia has indeed compensated Tasman for the release of Peter Samu then they have received more funding from RA than any club in Australia.

— Reg Roberts (@RugbyReg) June 3, 2018
In some respects, it doesn't matter about the grassroots as it appears a wiser investment would be an agreement with the NZRU to take our players and coach them and get them playing in competitive competition. Once they hit a decent standard they can directly become a Wallaby. Seriously; think about this. Just like Mike AAA, Nadolo, Lousi and Samu, NZ can take our rejects and make them either far better, Wallabies or even a potential All Black.
An interesting by-product of all this is it has again opened up the questions around the RA's structure, role and power (or lack of it) and how the Wallabies and franchises/union dynamic works. With the game desperately wanting to attract private investment here is another scenario that would raise red flags and add to a prospective investors list of questions and concerns.
Attacking Rugby?
75% or 3 out of every 4. Just keep those figures in the back of your mind for a moment.
It's undeniable that there were some pretty good games on the weekend that showed off some attacking rugby. Each of our four teams ran close to or over 500 meters, with 49 clean breaks and 91 defenders beaten resulting in 25 tries being scored. That's not a bad effort and does show that the Aussies teams attacking skills are evolving. It all comes back to a willingness to step away from the old game plans and take some risks to get the rewards. We even saw some tries off unstructured play.
But for all the praise we can give each of the teams we do need to temper it with a harsh statistic that we can't take into the game against the Irish. Science tell us for every action there is an equal or opposite reaction. So, when we look at the numbers for clean breaks or defenders beaten and we see that scoreboard ticking over we should also make sure we keep an eye on some other numbers. 76 in this case. Before you say it's different to the 75 above just indulge me a moment. That number 76 needs to be considered in context. The context is in the combined numbers of the Sunwolves and Blues; 303 and 84%.
So, we have all the elements so let's get to the point. Defence. Specifically tackling or in this case the lack of it.
You can see the combined tackle numbers of the Blues and Sunwolves above. Now consider that the four Aussie teams combined were close to the same number of tackles (339 so 26 less) and missed 76 tackles yielding a 75% tackle success rate. Ugly! Thank goodness for possession right. Now 75% is a seriously scary issue looking at next weekend. With the Tahs 69%, Reds 73%, Rebels 81% and Brumbies 77% we will need to be better against the Irish who averaged 89% in the 6 Nations or we could be in big trouble.
The key here is getting the balance. Yes, we need to defend but we also need to keep our attack going. Last year's mixed bag of Wallabies results came off the back of an 83% tackle success rate. I can't help but be worried thinking about the Wallabies backline's defensive capabilities.
Insert Irish Joke Here
There are a lot of jokes about the Irish, but not wanting to be accused of offending anyone I haven't opened with one. You are more than welcome to share one with whomever is within earshot of you as you read this though!
So, the Irish are coming. This weekend we see how we stack up to the top of the 6 Nations heap. From what I have read there are 2 main trains of thought. Either highly optimistic, loving the squad selected and looking forward to tearing the Irish apart, or at the other end of the scale just waiting to ride out a 3-0 series loss.
Well I thought we'd have a quick look at some Irish stats and see if we can sway your opinion one way or the other. These are the stats from the 6 Nation earlier this year, averaged between the 5 games they played (ie the total run metres was 2241, which averages out at 448.2 metres per match)

Have these numbers made you more, or less confident? Well we don't have long to wait now until we see how we stack up. Bring on the weekend!