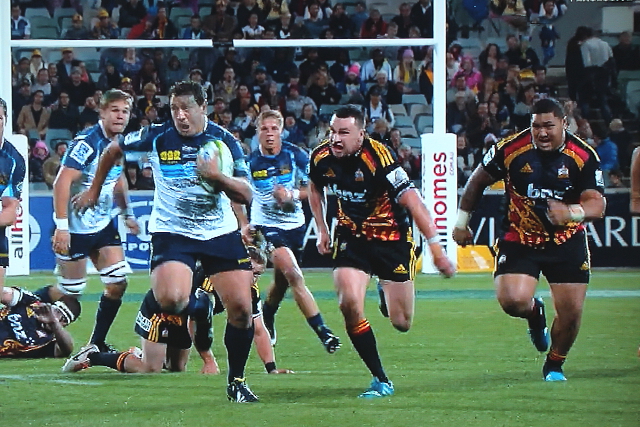 1. The Sharks have lost their bite
Every side is entitled to have a bad day at the office or even two or three, but it was surprising to see the Sharks being so inept at home against the Highlanders, who were the lowest-ranked Kiwi team before the weekend. Nor did they look like competition leaders in their butt-ugly win against cellar-dweller Cheetahs the week before.
The Sharks hadn't had a try scored against them in the first half this season, but the The Clan ran in three of them. Well, one was hardly from a run, because it was from a driving maul, South African-style, which must have miffed the local crowd.
Skipper Bismark du Plessis and pig-dog Jean Deysel were missing for the Sharks, but no Super Rugby side is crying crocodile tears for opponents at this time of the year.
Anyway, the player they missed most is their injured flyhalf Patrick Lambie.who tore his bicep but may be back for the finals. Without him the Sharks kicked the ball down the throats of The Clan and they used it patiently.
Malakai Fekitoa – scored an impossible try

Even if the  Sharks had all their roster available they would have had problems.
The Highlanders played their best game of the season with the Smiths doing their thing, the NZ Super Rugby rookie of the year (mark my words) Malakai Fekitoa, scoring an impossible try, and no-frills refugees from other teams Shane Christie (Crusaders) and Richard Buckman (Hurricanes) relishing their chance to start regularly.
The Sharks usually play decently on their overseas trip but their recent form will have their opponents circling them.