Thursday's rugby news has the Eagles ready to go, Phipps emphasising the Wallabies' preparations, a new addition to Argentinean Super Rugby and an exciting rule change in Wales. 
---
US ready for challenge

US Eagles coach Mike Tolkin has said that his team will not feel intimidated by the Wallabies, with this weekend's game another opportunity to experience the pace of playing the leading rugby nations.
"We have to be up for it and do what we can to come out with some impact and physicality," he said. "Every time we get on the field we want to play our game, we want to dictate terms." Tolkin has aimed to get past the pool stage, with the Eagles first pool game against Samoa on September 20, followed by Scotland, South Africa and Japan.
Phipps lauds preperation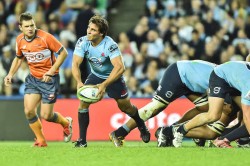 Nick Phipps has emphasised the lengthy World Cup campaign that the Wallabies have committed to, with potential members of the squad meeting as early as mid-March to cover the various plays to be used and the calls for them.
"When we came into camp we didn't spend ages getting to know the calls. The nine, 10 and 12 could take early control of that straight away, and start to filter that through the group," Fanga said. He also alluded to the threat of the US Eagles, with the team performing well in a narrow 24-19 loss to English club Harlequins on the weekend
Leguizamon joins Super Rugby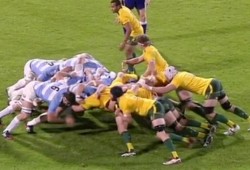 Argentina have secured another big name for their Super Rugby team in form of veteran loose forward Juan Manuel Leguizamón, who will return home from French club Lyon and provide invaluable experience after ten years in Europe.
"My priority has always been to play for the Pumas and when the idea of the franchise came up for the first time, from that moment I've been desperate to be a part," Leguizamon said, who signed a two year contract earlier this week. Leguizamon has played for the Pumas in all their Rugby Championship seasons since they joined in 2012 and captained the team on the November 2013 tour of Europe.
Welsh rule changes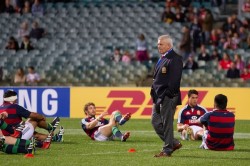 International rugby's ruling body "World Rugby" are expected to sanction an experiment in Wales that will see six points being awarded for tries and two points for all kicks. The experiement is expected to go ahead in Wales' second-tier Premiership which is made up of semi-professional teams.
"At the end of the day we are in the entertainment business," WRU Head of Rugby Josh Lewsey said of the changes, which increase the incentive to score tries. "We need to encourage people to come along and watch the product and I'm delighted the Welsh Rugby Union is taking a lead in the world game."