Thursday's rugby news has Israel Folau happy at fullback, Tomas Cubelli sending snapchats to Wallabies, Alby Mathewson leaves the Western Force and Jones calls out All Blacks weaknesses.
---
Folau Happy at Fullback
Israel Folau says he is comfortable at fullback despite constant debate surrounding which his best position is.
"If I have to fill in that place (centre) for whatever reason then I'm more than happy to but otherwise I'm pretty comfortable where I'm at, playing fullback for the team," he said.
Folau also praised the new players that have come into the Wallabies this season.
"Those guys that have come in and had there first test or first couple of tests have done a good job for us.  We've been happy with how those guys have been going."
Snapchat Banter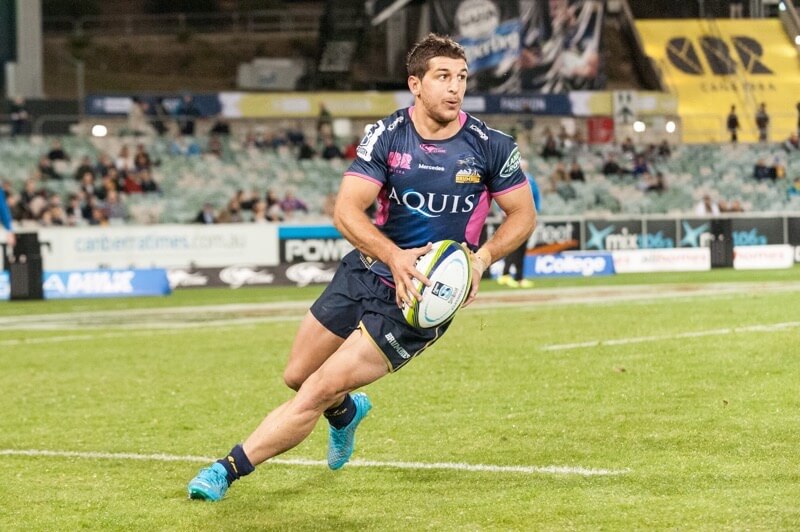 Brumbies halfback and Argentinian international Tomas Cubelli has admitted to sending snapchats to some Wallabies ahead of this weekend's match.
"I was going to training and [I'd] send them one saying we're going to beat them," he said.
"Scott Sio is good on Snapchat, Tevita [Kuridrani] is a good fan of Snapchat."
Cubelli also revealed Argentina have had to adapt the way they play since joining the competition in 2012.
"Argentina had to change their style of footy because if you wanted to play in this tournament to be competitive…
"You want to be competitive and not just go and participate you want to compete and try to be the best you can, so I think it's the only way to win a space in this competition is to take the risk and to play a bit out of your comfort zone."
Alby Leaves Force
The Western Force have confirmed that Alby Mathewson will leave the Force to return to New Zealand.
Mathewson will play for Canterbury in New Zealand's provincial competition, called in as injury cover for Mitchell Drummond.
Mathewson played 50 games across 4 seasons with the Western Force.
The news comes after the fact the Force have also lost Kyle Godwin and Chris Alcock to the Brumbies for next season.
Jones Hits Out at AB's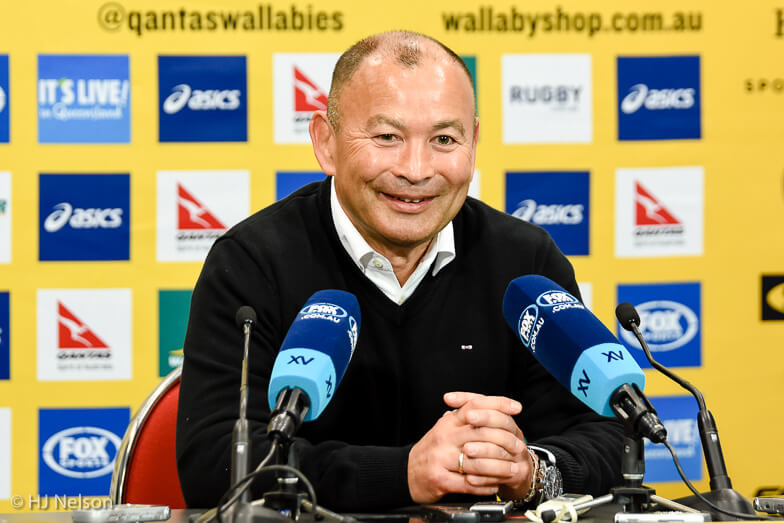 England coach Eddie Jones has claimed that the All Blacks have significant weaknesses and that his England side are not too far off from them.
Unfortunately, England will not meet New Zealand until 2018 but the British and Irish Lions will play in New Zealand next year.
"New Zealand control the world," Jones claimed.
"They control every bit of rugby.
"Every law that is ever changed, New Zealand drive it.
"They control rugby in many countries.
"They are smart.They are good, bloody good. But they are beatable. They have significant weaknesses.
"People say it's 15-20 per cent but it's three.
"When I first started, I coached the Brumbies in Australia and we went from being second before I arrived to 10th and I thought I wasn't very good.
"So I got all the performance stats and the difference between finishing 10th and in the top four was only three per cent.
"That has always stayed with me."
---
GAGR Craft Beer DISCOUNT
Enjoy smashing a tasty craft beer from time to time? What am I saying, of course you do!
Make up for our super rugby showing – YOU decide who wins in this battle!
Just enter GAGR20 as a code on checkout to get a sweet lobster off as many of these three mixed cases as you order. Delivery is free anywhere in Straya!