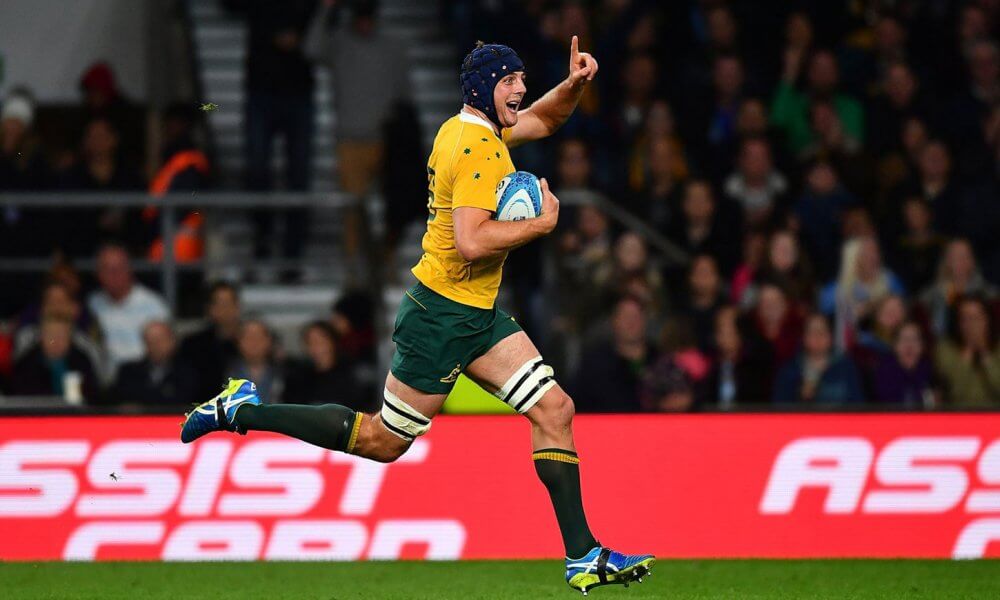 Thursday's Rugby News has an old favourite retiring, a postponed meeting, a determined Reds and an injured maddog McCalman.
---
Mumm Out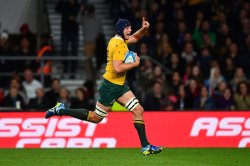 Dean Mumm has announced this season will be his last, with the veteran lock stepping down to a) go into insurance and b) walk to the North Pole for charity. Men and women up and down the country whose humour purely relies on making fun of other people, and running those jokes into the ground, are said to be devastated.
Mumm, who has played 124 times for the Waratahs and 57 times for the Wallabies, made the announcement at Allianz Stadium, accompanied by all his teammates.
"When you get to be the oldest in the team and at the back of the bus there's probably only one way out and retirement's something I've been working towards for a couple of years now," Mumm said, according to the SMH. "I was pretty clear with Daryl [Gibson] and the boys, they've known that this was going to be my last year.
"When I left here in 2012 I never thought I'd play for the Waratahs or Wallabies again," Mumm continued. "When you give it up and leave it you understand what it means to come back. Hopefully that's something I've personified since I've been back and treasured the moments you do have in those jerseys."
Asked for most cherished memory, Mumm said "I've been a Waratahs fan my whole life and I wasn't here when they won in 2014 but that's a pretty special moment for me. "I'd been involved in a journey before that. Ultimately I am a Waratah and will forever be."
In his downtime, Mumm is planning to walk to the North Pole in support of Borne, a charity that raises awareness of premature births. Mumm and his partner lost two children this way before their first child, Alfie, was born in 2015.
"It was a pretty hard time for us," Mumm said. "I can't pretend it [the trek] is going to be easy. Leaving an Aussie summer going into minus 25 [degrees] is probably going to be a little different. I imagine when you finish it will be a great sense of satisfaction."
It seems as if the Tahs will pick up Tom Staniforth from the Brumbies next year as Mumm's replacement, as Ned Hanigan is "being sculpted into a high-class back rower".
No Makeshift Meeting
The makeshift meeting that the ARU proposed in lieu of the EGM demanded by RUPA and the VRU isn't going to happen, Fox Sports reports. However, the EGM will still be a fixture, although it requires a minimum of 21 days' notice to organise.  It appears that this makeshift meeting isn't going ahead because of scheduling.
The big point of this news is that there could be a spill of the executives mid-way through the June test series.
"The ARU is working on a date to be announced in the coming days, but it is legally required to give members at least 21 days notice before any general meeting," says the report.
"If called this week, the SGM would likely be held in the lead-up to Australia's second Test against Scotland in Sydney.
"While RUPA did not call for the meeting with the intention of challenging the ARU's leadership — simply seeking more details on what is happening behind the scenes — there could be a push for a board spill or a vote of no confidence if other voting members are not satisfied with what they hear."
As noted in the latest GAGR podcast, it's been 7 weeks since Pulver et al. said it'd take 48-72 hours to cut a team.
Reds Wants Win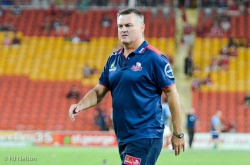 The Reds were done by the Western Force last time around, and Nick Stiles ain't having any more of it. Stiles also knows a thing or two about the Force, having been their forwards coach between 2011 and 2013 (Wessels was defence coach at the time).
"The Force will try to scrag Fris and do everything else possible to slow down our ball as the best way to nullify our dangerous backs," Stiles told the Courier Mail.
"I know because I was once on the other side driving the chip-on-the-shoulder attitude, being dirty at the breakdown and getting away with what you could from the ref.
"The Reds too often rocked up to win it just on reputation. This match will be a good test of our growth as a team and preparing to the full to show the Force the respect they are due.
"The Brumbies have nearly got a two-game jump on everyone so it's going to be tough to get that back [the Reds are 7 points behind] but the conference is still alive if we keep winning games."
It's also been revealed that Stiles has brought in Rohan Hoffman to ref the Reds during training, to help the Reds stop doing dumb shit during the game.
"There's a positive to having a ref at training to hopefully help us make smarter choices defensively at the breakdown, going for the ball or counter-rucking," Stiles said, also to the Courier Mail.
"There are also those annoying off-side penalties because if you have players not retreating half a step and being penalised it's a lazy effort that is not acceptable."
McCalman Out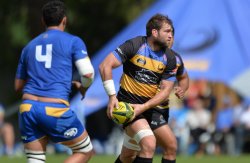 On the Force front, Ben McCalman, who's only managed one or two games this season, has been ruled out with a fourth injury this year. This time, it's his permacrocked shoulder, and it's five weeks.
This means McCalman's going to miss out for the June series. 'Maddog' has seen several shoulder specialists, and will have surgery in an attempt to fix the troublesome joint once and for all.
"The best explanation I've understood from the doctors is the first time it happens, your body kind of reacts – it knows there's an injury (to heal)," Wessels told Planet Rugby.
"But if that happens a number of times, the body starts to treat that fracture as normal. So the body hasn't reacted and healed the fracture in the way we would have expected, because he's had a number of repeats there.
"So they've done a couple of different medical things to try to shore that up and get a different response. I think, for the first time, we've finally got on top of what's actually causing the injury.
"We're pretty confident about that. We're hoping after the Test break, he'll be good to go."
Meanwhile, Tomas Cubelli will join his teammates in Argentina, but won't be playing against the Jags. Cubelli, still recovering from a knee injury, will instead play tour guide. That's what the Canberra Times says anyway.