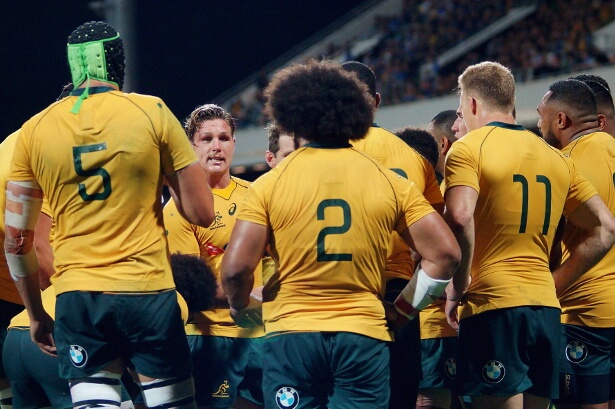 Thursday's Rugby News has Slipper bulking up, Argentina-Wallabies chat, a date set for the clash between England and the All Blacks, and a whole lot more information on the Indo-Pacific Championship.
---
Slipper-y customer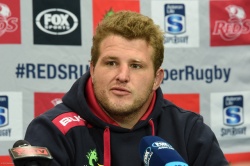 Reds skipper James Slipper is a man on a mission.
After a rough six months rehabilitating following a nasty torn achilles injury, Slipper has circled his goal of playing the October 14 match of the NRC, when he will represent Queensland Country and head to Sydney to take on the Greater Sydney Rams.
But he's coming back with a lot more on his mind. He hopes to come back to the Wallabies. Often being seen as quite lightweight for being a prop, he's added 10kg of bulk, and with the World Cup getting close to just under two years away, he could be timing his run perfectly.
With 86 test caps to his name, the 28 year old could certainly bring a lot of youthful experience to the front row.
"It's taken an injury to have my first proper pre-season since 2009 and my strength just feels through the roof," Slipper said to the Courier Mail on Tuesday.
"I haven't been 120kg for five years, I'm eating everything under the sun and there's no shoulder thing anymore to prevent me getting into the gym all the time.
"Being light over the past three years has not hindered me in Super Rugby but I have to be honest and say it hurt me a little at Test level having to work that much harder at every scrum.
"I don't want to just get through scrums but influence them and be more physical in contact."
While a national call up is certainly back on his mind, he plans to take baby steps, starting with the NRC.
"My first little goal is 20 minutes for Country next month so Wallabies stuff is way at the back of my mind right now.
"I'm pretty realistic that the tour is close but you'd never say no if the Wallabies did phone."
Speaking of which…
The Wallabies will be looking for 'patience and composure', when they face a dangerous Pumas side in Canberra this weekend. While the Argentinians were pretty well outclassed outclassed by the Springboks in their opening two weeks, they pushed the All Blacks for the entire match on the weekend, and even led at halftime.
Vice Captain Will Genia was pretty candid when he spoke to rugby.com.au about what lessons needed to be taken from the draw against the Boks in Perth last week.
"I think at times, we spoke about it as a group, we're probably not used to being in that position, particularly this year, of being in front 20-10 against quality opposition," he said.
"It's about just handling those moments better and it's easy to do in hindsight because in the moment that's when you are a little bit flustered."
Blimey. Well, the Wallabies have only won eight of twenty one tests since the 2015 World Cup Final.
"In those particular situations, it's going back to whatever's comfortable, whether it be a simple play to take your focus off the scoreboard and just the process more than anything else," said Genia.
"I think we'll just be clearer in our minds as far as what our roles, what our jobs are and what's expected of us in particular situations good or bad.
"As senior players we've addressed that, I think as a group as well we've addressed it.
"We've just got to make sure that when we are presented with those tough moments in games, we respond how we want to respond with clear minds as opposed to just being a little bit rattled."
Israel Folau however made it clear that the Wallabies are far from underestimating Argentina this weekend.
"We didn't help ourselves at the weekend because we were quite poor at the breakdown – we made linebreak, turnover, line break, turnover, and we couldn't actually build phases," he said.
"I think they'll (Argentina) come at the breakdown pretty hard as well and look to attack us when they have the ball around the ruck.
"We've got to make sure we have a real conscious effort to tighten up those areas of our game."
On a side note, Folau has caused a stir over the last twenty-four hours when he tweeted his opinions on Australia's forthcoming same sex marriage plebiscite vote. And like Australian rugby didn't have enough politics in it.
"I love and respect all people for who they are and their opinions. but personally, I will not support gay marriage," Izzy tweeted.
The tweet has seen a lot of different responses, ranging from outright condemnation from the support same-sex marriage, to users defending his right to express his own opinion, regardless of whether they agreed with it or not.
He couldn't have timed it any worse. Wallabies captain Michael Hooper had chatted to rugby.com.au the day before about how the team supported marriage equality. This was followed by a public expression of support from all of the Wallabies social media pages.
Considering some of the other comments we've seen on other rugby websites around this tweet, let's keep our comments rugby focused. The topic of same-sex marriage is for the plebiscite vote, so express your opinion on it by voting in it.
England-All Blacks locked in!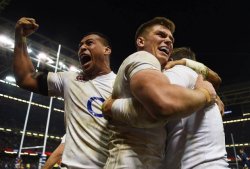 November 10, 2018. That's the day the we will find out if England have got the chops to knock off the All Blacks and show themselves to be a new power in World Rugby.  
Both teams share the record for the most consecutive number of wins (18). Interestingly, both of their records didn't involved a confrontation against the other. This will be the first time they've met in four years.
Eddie Jones seemed pretty chuffed about it, but admitted that it was an important fixture in England's World Cup campaign.
"The 2018 Old Mutual Wealth Series is incredibly important for England as we build towards the Rugby World Cup in 2019,"he said.
"We want to win that series 4-0 and we will need to play extremely well to beat four very good teams over a four-week period.
"The series will give us a really good indicator of where we are as a squad, a year out from the Rugby World Cup, and gives us a real focus on what we have to do over the next 12 months to be ready for that series and win."
"Over the next year we need to continue to develop a bulletproof side, that can find ways to win in matches, and we will have to work hard and be smart in what we do to bridge the gap between us and the All Blacks.
"Our ambition is to be the number one team in the world going into the 2019 Rugby World Cup in Japan."
Indo-Pacific Competition Launched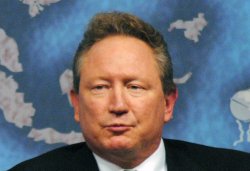 Finally, we finish on one of the most interesting news stories of the year: Twiggy has officially announced his plans to launch the Indo-Pacific Competition next year.
However, he stopped short of calling it a Rebel competition when he chatted to Fox Sports, instead insisting that it's entire purpose was to work hand-in- hand with Australian rugby's current set up.
The IPRC would start after the end of the Super Rugby season, and would run parallel to the NRC.
Pre-season will begin in July, with the 10-round competition to run between August and October next year. The top four teams will tee-off in finals.
Twiggy hopes that the competition will not only keep many of Australia's players from going overseas, but also present an opportunity to bring some players back. A particularly noteworthy name that has sprung up is that of Liam Gill, who is off contract from Lyon next year.
"I would say we are prepared to go toe-to-toe with anything that is put on the table for an Australian player in Europe or Japan or the other destinations," Forrest said.
"We need to say 'hey boys, it's time to come home'."
Twiggy also made a comment about his relationship with Cameron Clyne, and said that he had some very encouraging discussions with the ARU Chairman.
"There's been a fair bit of water under the bridge with Cameron and I," Forrest said.
"We had a frank and friendly discussion when he was here recently.
"We were cast as adversaries. We did not agree with the cancelling of this magnificent team.
"In that adversarial form, we did have to go a little toe to toe.
"But now with the Western Force becoming an international team… there should be nothing but collaboration on behalf of Australian rugby."
The ARU released a corresponding statement, confirming talks were underway.
"We do not wish to comment on the specifics of any proposed new competitions while these discussions are at a preliminary stage."
Forrest said that he had recieved expressions of interest from twenty countries. Currently, Singapore, China, Japan, South Korea, Sri Lanka, Hong Kong, Fiji, Malaysia, and Samoa are among the early favourites to participate. At least, according to Fox.
Dayne Haylett-Petty has also come out in support of the competition too and the future direction for the Force. Interesting times lie ahead.