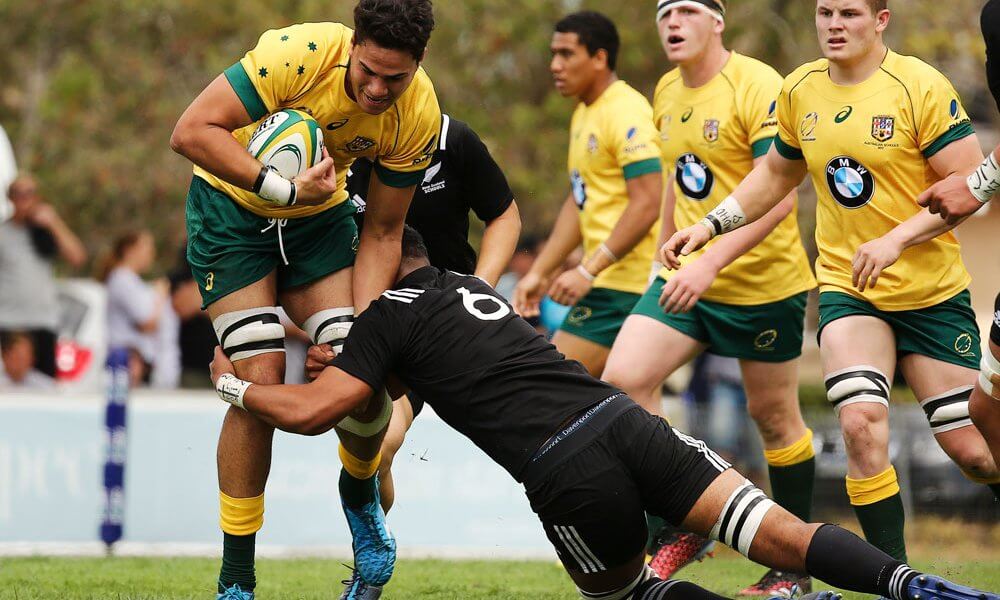 Today marks the 200th edition of the Thursday Rugby News. Fancy that? Today's news sees Clarke getting fiery, Ledesma going home, Kafer doing his job and the Wallabies climbing up the ladder.
---
Clarke vs. Sinderberry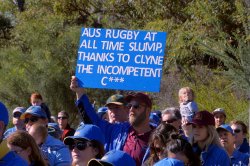 Well, what a direction the senate inquiry has taken. So tense were the events in the west, that it closely resembled a boxing match between Mark Sinderberry and Rob Clarke.
So, with that in mind, lets do this….
On my left, in the west corner, is the former Force CEO Mark Sinderberry. As first to the stand several weeks ago, Sinderberry had claimed (in a brief summary of his thoughts) that Clarke, back when he was the ARU deputy, had given the Western Force hollow assurances about the Super Rugby process.
He also claimed that Clarke gave VRU president Tim North a copy of the commercially confident alliance agreement that the ARU had signed with the Force where taken over by the governing body in 2016. As such, it was almost suggested that this information may have contributed that North and the VRU going on to buy the Rebels back from Andrew Cox in August of this year, before the axing of the Force was confirmed.
And, on my right, in the east corner stands former ARU chief operating officer Rob Clarke, who took the stand yesterday to fire back claims aimed at him by Sinderberry.
"I totally deny those allegations levelled by Mr Sinderberry and take umbrage with the malicious innuendo arising from it," he said in the inquiry, reported on by rugby.com.au.
"I was accountable to the ARU CEO for the day to day performance of the Western Force as part of my COO description and employment agreement.
"I took this responsibility seriously and executed oversight of the Western Force in a professional manner at all times.
"I was but one of numerous contributors to and certainly not the sole architect of the scorecard formulation, analysis and assessment as to which team should be removed."
Clarke also dismissed notions that the ARU had already decided to cut the Force as early as 2016, when the alliance agreement was signed.
"There was no decision that I am aware of to shut down the Western Force when the alliance agreement was being negotiated," Clarke said.
"It stands to reason that if the ARU, or indeed any individual in the ARU, had a Machiavellian plot orchestrated at the time the alliance agreement was negotiated to shut down the Western Force, why wouldn't the ARU have simply left the existing coach in his position for the last year of his contract, forgotten about the on-field performance of the team in 2017 and simply saved the money?"
And as for the documents between Clarke and North, Clarke did admit that the documents were in a meeting with the pair (and North said he did have a copy of the agreement). But Clarke was adamant he did not bring them into the meeting.
Away from Clarke and Sinderberry, the hearing also heard from Former Wallaby John Welborn, RUPA CEO Ross Xenos and WA Sports minister Mick Murray, with some really fascinating points of view that you can see here.
You can also check the audio of the inquiry here and a transcript of the September hearing here.
A Gift-wrapped Ledesma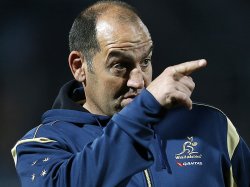 Last Sunday, it was officially announced that Mario Ledesma, the man behind much of the Wallabies forwards coaching (including a successful 2015 World Cup campaign), would be stepping aside as the Wallabies forward coach after final Bledisloe in Brisbane on October 21.
Now, we know where he's going. Home.
It was officially announced by the Jaguares that Ledesema would take on the role of Head Coach for the Argentine side next year.
Wallabies coach Michael Cheika however was full of praise for his forwards coach.
"Argentina gave us a gift when they gave us Mario Ledesma," he said in a statement that was published by rugby.com.au.
"In 2014 when we went on the tour, when I first took over, we got our scrum pummelled by the English in one game and if you're a good person when you get a gift, you should always give one back.
"Now we're giving a gift back because Mario Ledesma is a good man, he's a great coach and as much as I'm sad that he's leaving, personally as his friend and from a rugby point of view.
"Not only is he improving himself by having this position, which is what we want our people to do, but also he's coming back to his family who he hasn't seen for many, many years. It's going to be a great thing for Argentinian rugby and hopefully the Jaguares will do very well except when they play against the Australian teams."
The Wallabies are currently in camp on the Gold Coast for the next few weeks, and Ledesma will be with them until after the final Bledisloe match.
All the best to you mate, and thanks for the memories.
Coach Summit underway in Sydney
It has been an interesting week for Australian rugby – at least from a coaching and administrative perspective.
Wednesday and Thursday sees a coaching summit taking place at ARU headquarters in Sydney, and with Rod Kafer serving as chairman, many interesting ideas have been thrown up to try and improve Australia's rugby record… especially against the Kiwis.
But Kafe has been honest that already the summit has done something that has been sorely missed in Aussie rugby: encouraged a strong dialogue between the Super Rugby clubs. You know, like they do in New Zealand. You know, that country that kicks everybody elses' arses in rugby?
"One of the great things that's happened — we've spoken about the need to collaborate more in Australian rugby," Kafer said on Fox Sports' Kick and Chase. 
"There's this inconvenient truth of where we are.
"We can't compare ourselves to New Zealand except to say we haven't won the Bledisloe for 15 years, we're 0-26 in Super Rugby, we need to start winning and we've actually got to get better.
"And what better way to try to do that than to bring all of the Super Rugby coaches, all of the national coaches, strength and conditioning people, team analysts, general manager and high performance, team managers — all into the room at the ARU headquarters to try to spend two days on looking at ways in which we can get better."
The focus of the event was to, according to Kafe, attain a holistic and wideranging approach.
"It's a whole range of different education, we're working with the UTS business school, the AIS, looking at programs around coach development," Kafer said.
"Also just trying to think about things like 'what does the player of the future look like?'
"Can we identify the player of the future, are we coaching people right at this moment, to be the player of the future, because if we're not, then what are we doing?
"We've got to be thinking about the future and trying to mould our players into the end product.
"There's a lot of people sitting around in schoolboy rugby and other places, saying 'our kids play all this structure and we're not fit enough and we don't do this or that.'
"Well, we should know that, we've got to know that, we've got to get in a room and say 'this is what we want, this is how we're going to coach and this is how we're going to deliver it,' because this is the results we expect."
Already, the many minds in attendance agreed to a new "One Plan" model, which will see all teams operate under a national high performance system, covering "athletic performance to player welfare, coaching and talent management".
According to the Daily Telegraph, the Super Rugby clubs also agreed to share live player data with each other mid-season.
The workshop continues today in St. Leonards.
Third place a charm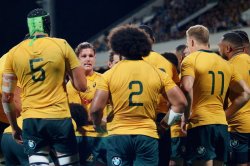 The Wallabies have been in better form since their close loss to New Zealand in Dunedin, having not lost a match in nearly two months. But while they finished slightly ahead of the Boks to take runners up in the Rugby Championship for the second straight year in a row (in-spite of only beating one team), World Rugby saw fit to move them up to third place on the IRB World Rankings.
As a result, Ireland dropped down to fourth and South Africa dropped down to fifth. Even despite the fact that South Africa finished with one point less in the Rugby Championship, they still beaten Argentina twice, drew the Wallabies twice, and had one close match loss and one thumping at the hands of the All Blacks.
You know, exactly like the Wallabies did?
I'm actually curious to hear many GAGRs thoughts on this. As for me, I can understand a leap over the Boks to fourth place, as we did finish higher than them in the Rugby Championship.
But are we honestly better than Ireland at the moment?  Even after an encouraging couple of weeks in the RC?
I'm not saying I'm complaining about it, like a certain Kiwi is, but third place is a bit surprising considering it hasn't been a totally stellar year for the Wallabies.
I'd love to hear your thoughts on this one.