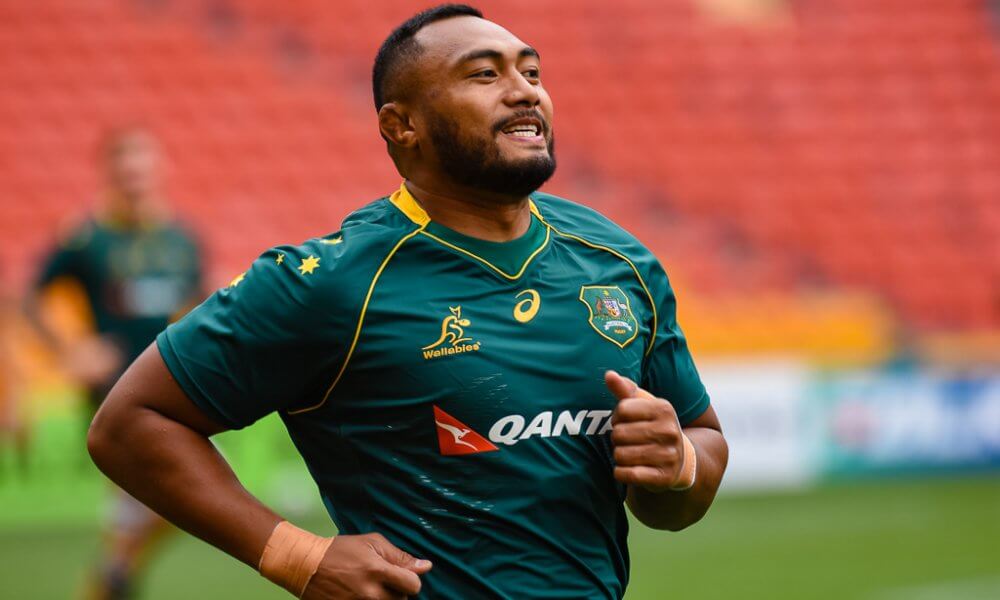 Thursday's Rugby News sees Kepu being handed a well-deserved ban, the Wallabies falling down the rankings, some more positive Super Rugby News and some more positive club rugby news.
---
It's a fair cop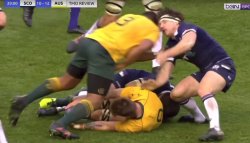 The aftermath of the Wallabies-Scotland match continues, as Sekope Kepu was handed a well deserved three week ban for his god-awful attempt of a 'clean out' on Hamish Watson. For his troubles, World Rugby has slapped Kepu with a three week ban.
The ban will be held over into next year, meaning Kepu will miss the opening two matches of the Waratahs Super Rugby campaign against the Stormers and Sharks, as reported by the Sydney Morning Herald. 
Pulled before the committee on Tuesday, Kepu had to answer against infringement law 10.4 (h), that 'a player must not charge into a ruck or maul. Charging includes any contact made without use of the arms, or without grasping a player'.
Yeah, sounds like he messed up. Even Cheika admitted the ref had no choice but to send Kepu off (WHAT?! Cheik actually agrees with a ref?!).
The ban could've been worse, however, World Rugby considered that because Kepu had a clean record before this event, it warranted a "maximum discount of 50 per cent and reduced the length of the suspension to three weeks".
This effectively will allow him to play on March 4. Kepu has the right to appeal the decision, but frankly, if he does, that'll make him even more of an idiot. Yep, even more than Sonny Bill.
Slip Slidin' Away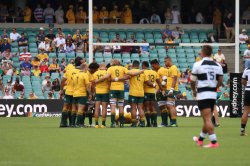 Not that anyone really gives a crap about rankings, but the Wallabies have lost their third place ranking as a result of their defeat to Scotland. 
Third place now belongs to Ireland, after nailing down a solid performance against the Pumas on the weekend. Surprisingly though, the Pumas actually rose up the rankings as a result of France drawing with Japan.
The French how now fallen to ninth, equalling their lowest ever spot on the rankings list. See Wallaby fans, it could be worse… you could be France…
The Wallabies' 53-24 loss to Scotland ripped 1.8 points from their total, while the Scots look to be closing in on fifth place with their win, if it were not for South Africa's win over Italy. New Zealand and England remain unchanged as one and two
For more info, have a read of rugby.com.au here.
Right, now all the depressing news is out of the way, lets get onto some more positive stuff.
Super Rugby News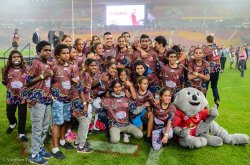 In some news that has Reg quietly optimistic (hear it from the horse's mouth here), the Reds have announced their squad for next year. And it looks like a pretty handy squad at that.
Paul Carozza and Tony McGahan will be the right hand men supporting Brad Thorn in his first year as head coach, as he looks to get the Queenslanders back to winning ways.
The squad is a pretty similar one to the one we got this year, with two notable inclusions: the signing of Brumbies and Stormers prop JP Smith as cover for the Tongan Thor, and standout NSW Country Eagles hooker Brandon Paenga-Amosa.
Amosa's inclusion is particularly encouraging, as the Southern Districts and Rams/Eagles hooker has been one of the most outstanding players to emerge from the NRC, and has been knocking on the door of a full-time contract for some time now. He should provide plenty of competition for Alex Mafi and Andrew Ready, as all three compete for that starting hooker position.
The other big news will be that 2017 assistant coach Jason Gilmore will also be remaining at the Reds, taking on the role as head of the Reds' Elite Youth Development pathway.
Reds fans, check out the squad here. 
The other big news comes from Melbourne, as the Force Rebels announced a brand new strategic plan for the club on Tuesday afternoon. Hundreds of Rebels fans, (and a couple of GAGRs) got the chance to meet Dave Wessels, and to check out what the club is planning to do going forward for the next few years.
Along with a new catch cry of 'Never Back Down', the Rebels aim to slash ticket prices by forty percent to encourage more fans to come to games, as well as focus on financial management (insert Rugby Australia funding joke here), connect and influence within fans in Victoria, and to improve facilities and infrastructure.
"We are only temporary custodians for the next generation of Rebels and we have a duty to leave the club in a better place than we found it," Melbourne Rebels General Manager Professional Rugby & Pathways Nick Ryan said to rugby.com.au.
"The strategic plan has been established to ensure that the Melbourne Rebels set the benchmark for Australian rugby on and off the field, and ensure positive engagement with local schools and clubs to reinforce local player pathways.
"We believe that a united and aligned club will give us the stability and security to perform at our best, foster behaviours that is the envy of others and prove to be our most significant competitive advantage."
The strategic plan also includes a stronger partnership with La Trobe University and an improved junior pathways program. The club has also brought on GM Commercial Tim Cherry to help with off-field duties, who has worked with the Essendon Bombers and the Australian Grand Prix.
Club Rugby News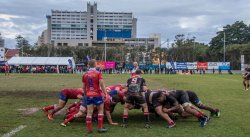 Starting in Sydney, some history was made in the Shute Shield this week, with the announcement that West Harbour has a new president, Siobhan Seiuli. Why is it significant? Because it is the first ever female president in the Shute Shield's 143 year history.
Siobhan had been a volunteer at the club for 11 years, and was voted in as president unanimously.
"It honestly wasn't something that I had thought about but I had a few people say to me that they thought I would be the right person for the job when it became clear our current president didn't want to renew," Seiuli told RUGBY.com.au.
I kind of laughed when it was first suggested but enough people at the club – players, parents and staff – along with the board, all backed me so here I am.
"We need to invest in them and resources for our players, as a rugby club isn't all about the stuff that happens on field.
"We want to support our players in every way we can and that's something we are going to be putting a big emphasis on moving forward."
In Queensland, the QRU and Rugby Australia are teaming up to create the Deadly 7s. The program will travel to eleven schools throughout Queensland, with the aim of encouraging indigenous students to take up and play the game.
"Having spent time working with Queensland's Indigenous youth through the Queensland Reds Indigenous Program, I've seen first hand the benefits that Rugby can have within Indigenous communities, both on and off the field," Indigenous Reds player Moses Sorovi said in the Reds official press release.
"It's great to see both Rugby Australia and the Queensland Rugby Union working together to introduce both Aboriginal and Torres Strait Islander children, as well as rural children, to Rugby through the Deadly 7s program."
You can check out the official schedule for the Deadly 7s in the link above.
And finally, RugbyWA recently released some encouraging statistics recently about the growth of the game, with a 15% growth on 2016 of  primary school kids playing in the 'Game On' program. RugbyWA Development Officers  delivered 663 'Game On' sessions at 50 primary schools across the state in 2017, reaching 4,603 students between the ages of 6-11.
What was most impressive though was a  56% increase in Sevens participation across the state, with an upcoming junior and senior sevens program scheduled to begin next year.
The good news news is certainly needed for many rugby fans in the west, after the loss of the Force this year.  One can only hope that the program will lead to more kids from WA picking up a rugby ball.
Check out the release of the report here.