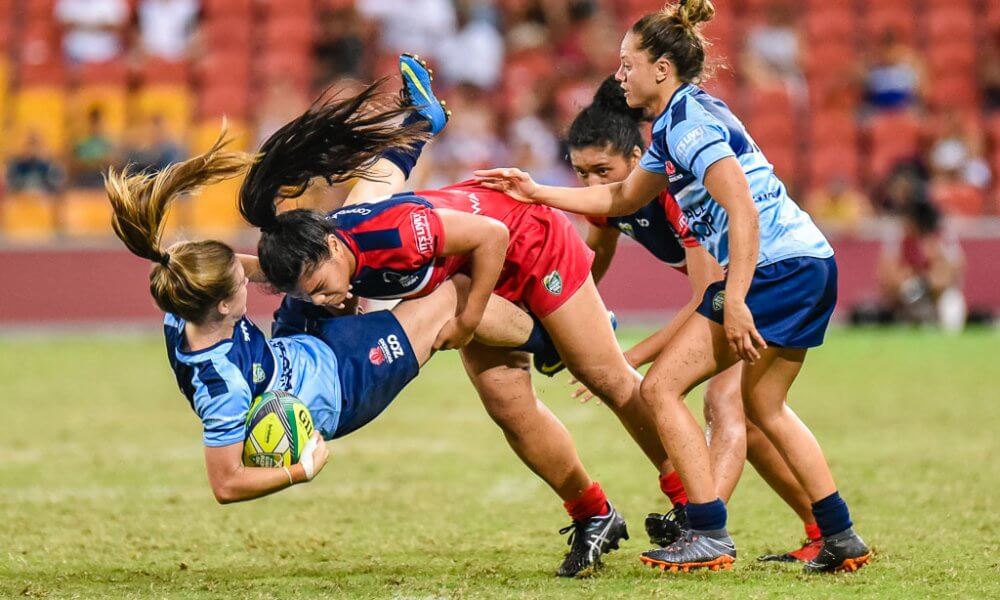 Thursday's Rugby News sees more trial results, Eddie grumbling about World Rugby, the Reds, Tahs and Rebels trial matches, and news for Taqele and the Western Force.
---
Chiefs out muscle Brumbies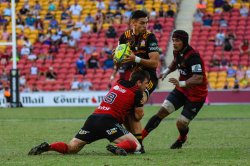 Trials, trials and more trials are the dominant feature of these last few weeks. The Chiefs look to be making plenty of progress so far in their preparations, accounting for the Brumbies 38-26 at Sunshine Coast Stadium last night.
After trailing 26-7 at halftime, the Brums fought back with three quick tries in the last twenty minutes. But it proved to be too little too late.
It was a disappointing match all up for the men from Canberra, with many of their players, including Tom Banks, Isi Naisarani, Rob Valetini, Kyle Godwin and Chance Peni all looking mighty rusty. But hey, this is what trials are for.
The only players who really impressed for the 'home' side was (unsurprisingly) Christian Lealiifano, who directed the Brumbies backling with plenty of gusto and X-Factor, and Rory Arnold who put in a solid workhorse performance.
The Chiefs meanwhile looked clinical for the middle sixty minutes of the match and were deserving winners, and may have already discovered a big find in winger Solomon Alaimalo, who was an absolute menace all game.
Brums coach Dan McKellar spoke positively of the teams second half performance.
"I thought we showed real fight in the second half, which is pleasing," McKellar said to rugby.com.au.
"I thought the boys that came on were excellent and we just managed to get into the game and play the game the way we want to play it – with speed and with tempo.
"The first 40 minutes we were just a bit flat.
"We had some guys who had their first hitout in a long while in some trying conditions so they'll be better for the run – but I was really pleased with the second half."
The Brumbies will be starting their campaign in Tokyo against the Sunwolves on February 23.
Eddie got angry
Eddie Jones has lashed out at World Rugby over their announcement that match official Glenn Newman made an error ruling out a try for Wales's Gareth Anscombe in their 12-6 loss to England last weekend.
Warren Gatland was pretty red-nosed about the whole thing, calling the event a "terrible mistake" in the post match conference.
World Rugby followed it up with a statement, clarifying that "Wales should have been awarded a try as the Wales player grounded the ball".
But Eddie was having none of it, and stepped up to give World Rugby a piece of his mind.
"I'm on a good behaviour bond so I've got to be careful what I say, but I just think that once the game's done and dusted that's the game," he said to the Age. 
"You can't have retrospective refereeing of decisions being done. The game's done and dusted, so we've got to trust the referees and respect their integrity.
"When I say respect the referee, that's the TV process as well. You leave it at that, and then you get on with it. One side's won, one side's lost.
"In Japan they have a great saying: 'At full-time there's no side'. That's one of the traditions of rugby, you get on with it, you respect the decision.
"If you haven't got the rub of the green then you know you probably get it in the next couple of games. The TMOs do an excellent job. They make a decision."
I'd be curious if he would be saying the same thing if his side had lost the match.
Regardless, I'm curious to see what GAGRs think about this one. World Rugby have done this before, such as with the Scotland-Wallabies match at the last World Cup when they admitted Craig Joubert made a mistake that, in the minds of many, cost Scotland the match. Should they be commenting post match, or should it be left up to the referees on the field and in the TMO box?
Reds/Tahs/Rebels trial news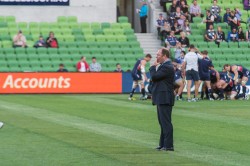 The Reds will be playing their final trial tonight against the Fiji Warriors, kicking off at 7pm local/8pm AEDT. But while the Brumbies, Tahs and Rebels look to be coming close to deciding what the makeups of their teams will be for round one, defence coach Tony McGahan has admitted that fans shouldn't read too much into the squad that is selected for tonight's clash.
Among the big names for tonight's clash include the likes of Jono Lance and Aidan Toua. McGahan spoke to rugby.com.au about the selection to the team, and explained that it was done more out of team management than out of deciding a round one team.
Management will be particularly important for Lance, who has been recovering from a broken hand injury he suffered while on loan playing for UK side Worcester.
"He wasn't fit to play in the internal trial or the Tens last week and this is his first opportunity," McGahan said.
"It's more about giving time and then we'll cut it up and see where we go to."
Regardless of whether this management of players will work, McGahan confirmed that there is a solid plan in place for the Reds squad, and Brad Thorn is pulling the team together well.
"He's got a great respect from the players, he certainly knows exactly what he needs to do," he said.
"He's probably one of the most qualified first-year coaches going around with his achievements but also the style of player he was and how he's been able to translate that into running a program and also running a squad, so he's got things moving really well.
"He knows exactly (what) he wants to do, how he wants it done and players are responding."
For those who are interested, you can purchase tickets to the Reds-Warriors trial here.
Meanwhile in Sydney, the Tahs will be releasing a younger squad to play the Melbourne Rebels at Brookvale Oval. The match will also be on tonight, kicking off at the slightly earlier time of 6:45pm AEDT.
Michael Hooper will be leading a lot of the youngsters around the park for the homeside, with several senior Tahs players out due to injury.
"(New faces bring) new ideas, excitement, intent and competition," he said to rugby.com.au.
"(It) always re-energises you, you see someone with really good talent , someone like Will Miller has come in and turned some heads.
"In his first game, he was really good against the Highlanders, (and) you've got plenty of guys who can play seven within this team and across the backrow there's plenty of competition when everyone's fit, with Jack (Dempsey) coming back and Ned (Hanigan) sorting himself out.
"It's bound to breed some good performances."
"We've got plenty of competition for spots and nothing's set in stone for the first round."
The Rebels are still to name their squad as of Wednesday night, but they will be looking for a more positive result following a mixed bag in the Tens and a disappointing first trial against the Brumbies. 
From West to North
Starting in the West, reports began to surface yesterday that the Western Force have could have their first exhibition game of the year, against a very high profile team in the form of the Crusaders.
According to the West Australian, the Saders-Force match will be the first of five exhibition matches that will take place for the Force to bridge the gap between now and the start of the NRC.
The Crusaders match is still to be officially confirmed, but if it is it will be a solid opening exhibition match for the men from the west.
The matches are predicted to take place during the June Test window and after the end of Super Rugby, as there will be no international matches being played in Perth this year. The Force also look to be planning to entice other Super Rugby teams and Pacific island nations Fiji, Samoa and Tonga over for the other exhibition matches.
****
And lastly, heading north, it is confirmed that Waratahs and Greater Sydney Rams winger Taqele Naiyaravoro will join Northampton next season. It will be Taqele's second stint in the Northern Hemipshere, following him going to Glasgow for the 2015-16 season.
"I'm thrilled to be able to return to the UK and join a massive Club in Northampton Saints," he 'said' in an official statement. 
"The club is heading in a really exciting direction with the likes of (Hurricanes coach) Chris Boyd and Dan Biggar arriving next year, and I hope I can be a part of a push for more silverware at Franklin's Gardens."
"Taqele Naiyaravoro is an immense talent and we feel that he can really fulfil his sizeable potential at Saints," Northampton interim coach Allan Gaffney said, once Taqele was confirmed.
"He clearly boasts the physical attributes to cause teams a lot of problems in the Aviva Premiership and in Europe – and he showed that during his time with Glasgow.
"Taqele already has a relationship with Rob Horne having played with him at the Waratahs and I'm sure he will make a massive impact when he slots into the back-line next year."