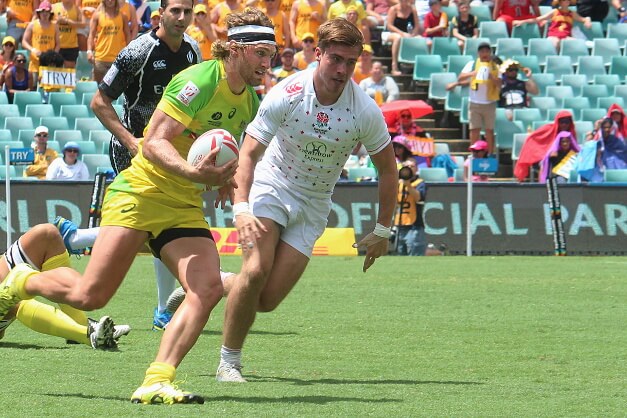 Thursday's Rugby News sees the Rebel name squad against Sunwolves, Maddocks Re-signs, Lewis Holland Returns and Chieka looking to write a new history.
---
DHP AND UELESE RETURN, GENIA STILL OUT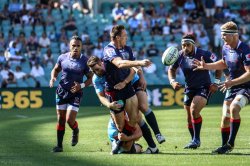 Dane Haylett-Petty, Jordan Uelese, Super Sefa Niavalu and Ben Daly return to the match day 23 as the Rebels look to gain back-to-back wins against the Sunwolves on Friday at the Stockade.
Haylett-Petty (Neck) and Uelese (Arm) both haven't played since the match against the Bulls in Pretoria.
With DHP back in at Full Back, Jack Maddocks moves back to the wing. Reece Hodge moves into the number 10 spot for the first time this year, and Billy Meakes starts at Inside Centre.
In the forwards there is only one change from the Brumbies game with Matt Phillip replacing Geoff Parling in the starting team. Hopefully Parling has spent the last week talking to every AFL player in Melbourne in an effort to improve his kicking skills.
There is a potential debut on the cards for Taylor Adams andPone Fa'amausili, both are named on the bench.
Coach Dave Wessel is confident in the team he has selected this week and eager to see DHP back in action.
"We've picked a side with a nice balance of youth and experience. It's good to have Dane back in the starting XV – he's a real leader in the group and everyone will take confidence from having him around."
"Most of all, we're excited to be returning in front of our home fans at the Stockade. It's a critical game for us, so we're looking forward to putting on a display that Melbourne people can be proud of." (Via melbournerebels.com)
One thing that won't be on display Friday night will be Will Genia's new hairstyle that he debuted on Kick and Chase, as he attempts to find new ways to show people he has moved to Melbourne.
1.Fereti Sa'aga
2. Anaru Rangi
3. Sam Talakai
4. Matt Philip
5. Adam Coleman (c)
6. Angus Cottrell
7. Colby Fainga'a
8. Amanaki Mafi
9. Michael Ruru
10. Reece Hodge
11. Marika Koroibete
12. Billy Meakes
13. Tom English
14. Jack Maddocks
15. Dane Haylett-Petty
Reserves
16. Jordan Uelese
17. Ben Daley
18. Pone Fa'amausili
19. Geoff Parling
20. Lopeti Timani
21. Harrison Goddard
22. Tayler Adams
23. Sefa Naivalu
SEVENS SKIPPER BACK FOR LONDON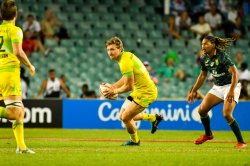 Lewis Holland is set to make his return to the Seven's pitch after suffering a hamstring injury that saw him miss out on the Commonwealth Games.
Though the Men's Sevens team has had a successful start to 2018, the captain and playmaker would be a welcome addition as the team prepares itself for the World Cup in San Francisco.
"It's great to welcome back Lewis and his experience," coach Tim Walsh said to rugby.com.au
Holland isn't the only player returning from injury with Tom Lucas also selected in the squad for London. Lucas is the brother of Brumby Matt and Queensland Red Ben, so there is clearly some good stock in the Lucas family.
Boyd Killingworth comes in as another change, with Triston Reilly earning a second cap and Joe Pincus earning a debut.
Walsh has been impressed by Pincus, claiming he has all the attributes to be a great Sevens player.
"He's done his apprenticeship and has been knocking down the door of selection for a while now and the whole squad is excited to see him make his debut on the Twickenham turf in London." Said Walsh
The Men's Sevens team is looking to improve on their second place result in Singapore that saw them lose to Fiji after the final siren in the Cup Final.
Australian Men's Sevens team for London 7s
Joe Pincus*
Tom Connor
Sam Myers
Lewis Holland (C)
Ben O'Donnell
John Porch
Tim Anstee
Triston Reilly
Boyd Killingworth
Tom Lucas
Maurice Longbottom
Lachie Anderson
13th man. Liam McNamara
MADDOCKS RE-SIGNS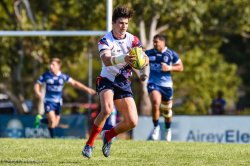 Will Genia's hair isn't the only bright thing in Melbourne today as it was announce on melbournerebels.com that Jack Maddocks has re-signed with the Melbourne Rebels until 2020.
Maddocks has extended his contract into a third and fourth season with the club, after a debut in 2017 and a break out 2018, which includes 11 games, 6 tries and a hat-trick he scored against the Sunwolves.
Maddocks has played in all but one game for the Rebels in 2018, rotating between the Wing and Full Back, the later as cover for the injured Dane Haylett-Petty.
Jack said all the things you would expect a player to say as they resign "We are definitely on the right track to building a long-term, successful club and I can't wait to be a part of it."
He also talked of his ambition to be a Wallaby, something that could be on the cards, now that he has caught the eye of Michael Cheika.
Rebels Coach and friend of Green and Gold Rugby Dave Wessels  was thrilled that Jack had chosen to stay in Melbourne over his native Sydney.
"We're delighted that Jack has chosen to commit his future to our club and wants to continue his development in the environment we are building in Melbourne," Wessels said.
"Jack is a quality person and has played well this year – a real testament to the work he's put in. He's highly-regarded within our club and by his teammates because of the way he plays the game; with a lot of love and care for the team."
Will we see a new try scoring celebration between him and Genia in 2019?
CHEIKA LOOKING TO WRITE A NEW HISTORY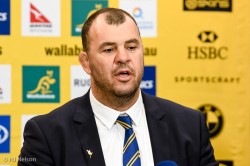 It might have been two years between an Aussie side beating a Kiwi side in Super Rugby, but it has been nearly 40 years since the Irish won on Australian soil.  In the eyes of the Wallabies coach though, it is our winning drought that concerns him.
Australia has lost their last two encounters with Ireland since Cheika took over, something that stings him more due to his previous coaching roles.
"I've had two matches against Ireland, which are important ones for me because of my connection with them and I've lost them both narrowly, at Lansdowne Rd." Cheika said (Via rugby.com.au)
"The only thing about history is the opportunity to write it."
Yesterday Michael Cheika fronted the media, just one week prior to the June Series team announcement, and whilst he didn't give away any selection secrets he did discuss the challenge that the Wallabies face against an in form Ireland.
Cheika believes that the two side have different styles on the field but the focus for the Wallabies will be playing their game and reducing the number of penalties.
"I think one of the big things we can do to improve straight away is just reduce our penalties."
"We need to play our football, which is an attacking style we like to play lots of phases, we like to play with a little bit of width as well," he said.
This could also translate to, lets do the same thing over and over again and expect a different result, but 2018 is a new year so who knows.
Above all else, Cheika is emphasising the importance of the work ethic from players.
Cheika went on to play down the Biggie and 2pac style beef that rugby fans were expecting between devout Christian Israel Folau, and David Pocock, an advocate for same-sex rights and anti homophobia campaigner.
We all know what Folau said, and know how he doubled down after his conversation with Rugby Australia. Rugby fans also remember Pocock stopping a match to inform the referee of homophobic slurs being used. Naturally people were expecting issues in camp.
"(Folau and Pocock) were together talking. I know they've been talking as well and communicating since the camp," (Via Fox Sports)
"If anything it allows them to have more of a connection in the fact they can discuss whatever they're talking about and getting on with it. Because that's exactly what they've been able to do.
"Not everyone always agrees with each other but when we get out here and play in the jersey together, we all get along.
The two Wallabies were among the senior group of players who recently met on the Gold Coast, where Michael Cheika laid down his 'master plan' for 2018 and the World Cup.