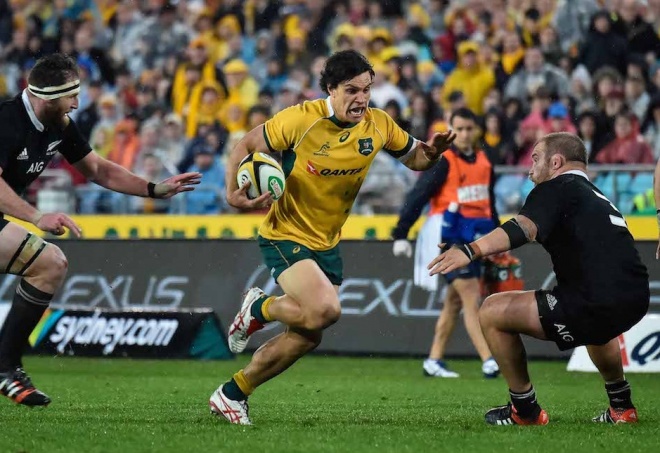 Thursdays Rugby News sees Matt Toomua moving home, Slipper speaks up, Super Mario gets the top job and All Blacks ins and outs.
---
MATT TOOMUA COMES HOME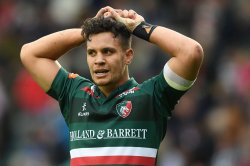 Matt Toomua could be in line to play for the Wallabies in Bledisloe one after the Leicester centre signed a deal with Rugby Australia and the Melbourne Rebels for 2019. By signing with the Rebels, Toomua becomes eligible to play for the Wallabies should he be called up.

Toomua moved to Leister in 2016 after the Rugby World Cup, a move that seems to have had a positive impact on his career with English fly half George Ford saying "Matt Toomua isby far the best 12 I have played with"

Toomua spoke highly of his time playing outside the English 10, "He is one of the smartest players I've come across, right up there with the 10s I've played with. We just pick each other's brains and see what we're thinking in certain places. It's his composure that really sets him apart… I'm pretty fortunate to play around guys like that."

When asked about signing with Rugby Australia and the Rebels here is what Matt had to say.

"Leicester have been fantastic to me throughout my time here,"

"The option to return to Australia was something that did exist within my contract, only if a chance to represent the Wallabies was there and, with a Rugby World Cup next year, was ultimately one I couldn't turn down.

"As well as a chance to represent my country at a World Cup again, the return home also allows me to be closer to both my wife and family after nearly three years on the opposite side of the world.

"The Rebels are a club on the rise and I was really impressed after having a few conversations with [coach] Dave [Wessels] about his plans for the future."

Toomua had previously played under Wessels back in 2012 at the Brumbies.

With Matt Toomua honing his craft in the no. 12 jersey, and Reece Hodge a "natural at 13'" according to Dave Wessels, and losing their development fly halves (McGregor, Adams and Debreczeni) it begs the question, who will wear the no.10 jersey next season. A Genia, Quade Cooper, Toomua, Hodge and DHP back line could be a lethal looking back line if Quade wants to head south from Souths.
SLIPPER SPEAKS OUT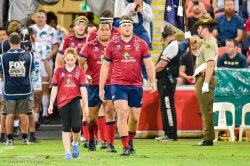 It wasn't to long ago that things were not looking good for James Slipper. He tested positive twice for illicit drug use, causing him to be banned for all forms of Rugby.  During the ban his coach Brad Thorn explained his hard-line stance on drug use, all but confirming that Slipper will not pull on a Reds jersey again.
Slipper used this time to confront his mental illness and turn his life around, learning from the experience that nearly cost him his career. Slipper was named as part of the Australian Super Rugby squad set to take on the Wallabies on Friday night as he look to redeem himself.
Speaking with Rugby.com.au, Slipper talked about being a changed man and what this experience had taught him.
"I let a lot of people down and I couldn't be more sorry for that and more embarrassed for what I've done," Slipper said.
"I've obviously gone through a bit of a rough patch and made some poor decisions and probably wasn't coping with certain aspects of my life that I was going through at the time.
"I'm just so lucky to be back here and given an opportunity to play against the Australian team whether I play many minutes or not but it'll be interesting."
Something that Slipper was able to address was the stigma faced by many men that seeking help and speaking out is a sign of weakness, something that he acknowledges he should have done sooner.
"I was one of those typical blokes who kept saying I was alright and I clearly was struggling a bit there but as soon as I opened up to my mum and my dad and told them I was struggling it kind of lifted a weight off the shoulders and I could really address the issues," he said.
"I was one of those blokes who didn't want to talk, simple as that and it was to my own detriment and I've paid the penalty for that and it's something I'm going to have to live by for the rest of my life.
Though he still has his demons, he wants to act as a positive influence for people who are suffering like him.
"Obviously, I'm living proof that you make bad decisions, you get penalised but you can stop that from happening if you're open and honest and speak out a bit earlier."
When asked about his future, unlike the other Reds exiles Cooper and Hunt, Slipper doesn't want to see out his contract in club land, suggesting he will look to be traded to another Super Rugby team, or even venture over seas if he can't make amends with Brad Thorn.
Where would you like to see Slipper end up GAGR fans?
MARIO LEDESMA TO COACH LOS PUMAS
He fixed the Wallabies Scrum, He fixed the Jaguars, and now he looks to fix the Pumas as Mario Ledesma has taken the top-coaching jobin Argentina.
It was announced this morning by Argentina Rugbythat Ledesma will be the replacement for Daniel Hourcade, who resigned after a poor performance in the June Series.
Ledesma played in four World Cups for the Pumas from 1999 to 2011, before moving into coaching where he worked with Stade Francais and Montpellier in French Top 14, the Tahs and the Wallabies. Most recently he coached Argentina's Super Rugby club Jaguares to their most successful season to date.
Super Mario was apart of Argentina's most successful Rugby World Cup team as a player back in 2007 when they placed third, and is looking to find more success as the coach.
"I was fortunate to represent my country many times as a player and now I am proud to be the captain of the ship," Ledesma said.
"I am not intimidated (by the role). One must be responsible, ready to make sacrifices and to work. We have a huge challenge ahead."
Aussie Rugby fans noticed a difference in the scrum after Mario left, causing some nervousness around how much potential Argentina have to become a quality rugby opponent.
 ALL BLACK INS AND OUTS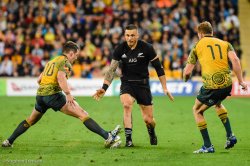 Sonny Bill Williams is having an atrocious run with injuries. Not as bad as Sydney Swan Alex Johnson but it has not been a good few months with the All Blacks and Blues Centre.
SBW missed the first two tests against the French in the June Series, and injured his shoulder in the third test, an injury that has carried on, ruling him out of the first two Bledisloe Cup matches against the Wallabies.
Never fear All Blacks fans, Steven Hanson will reach into the Rugby Player factory that New Zealand has to find a serviceable replacement.
Hanson believes that Williams will be right for their Rugby Championship match against Argentina.
"He looks fit and he trained well this morning without doing any of the contact stuff," Hansen told the media.
"The injury he's got inhibits him from doing physical stuff but his running was good."
SBW and exiled Red Quade Cooper have been working on their boxing in Aukland over the past week, maybe as they look for like after Rugby.
Hurricanes hooker Dane Coles, who hasn't played Rugby in nine months, has also been added to AB camp but isn't expected to play many Rugby Championship matches, if any.
"Once he's had enough rugby, he'll come to us.
"We've just got to get him running fit so we can get the old Colesy back."
The 29 man camp has been assembled in Christchurch but does not include any Crusaders players.