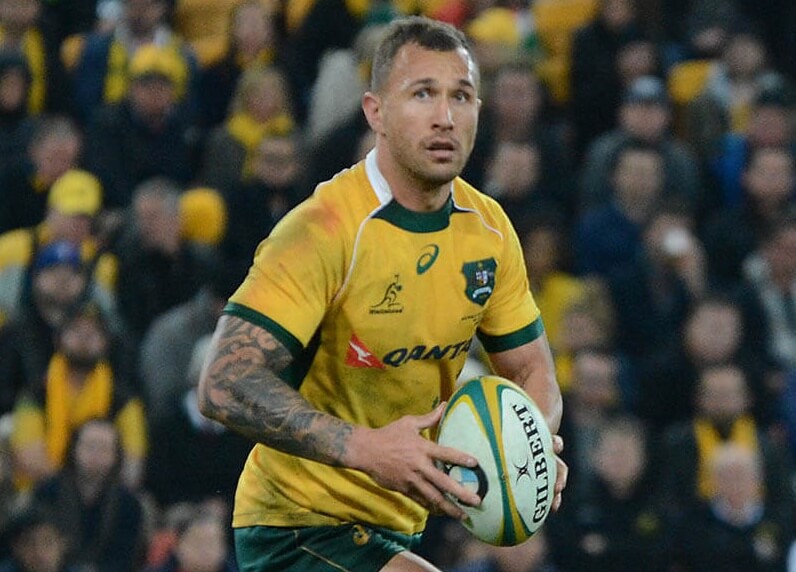 Thursdays Rugby News sees DHP rejecting fitness issues, QC opens up about being Māori, Wayne Barnes prepares for the end and a former Waratah joins the All Blacks squad.
---
DHP REJECTS UNFIT CLAIMS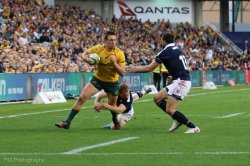 The fall out of the lost Bledisloe continues with World Cup winning coach Bob Dwyer being critical of the fitness levels of the Wallabies, questioning the players, not coach Michael Cheika.

"I'm sure they're not fit enough," Dwyer comments in the SMH

"In Sydney there were people walking with half an hour to go. You can't really pin that on the Wallaby coaching set-up.

"We were getting comments out of the Wallaby camp that fitness had definitely improved and skill level had improved. Well, that didn't appear to be the case."

Melbourne Rebel full back Dane Haylett-Petty, who took the place of the injured Israel Folau, rubbished the idea that it was fitness.

"I don't think we're not fit enough,

"We need to go and look back over the game plan. Maybe we could work smarter, not harder. I don't necessarily think it's a fitness thing. If anything, maybe concentration we let ourselves down in key moments and you see other teams capitalise.

"It's easy to throw the baby out with the bath water when you look at the score line but we actually did a lot of things right, I think," he said.

"We just killed on turnovers and there's not a lot of teams in world rugby that will hurt you like that from your mistakes."

OnKick and Chase, former captain George Greegan made comment that it isn't all about fitness but more about the mental stress that can be improved by working together. Looking back on the vision for Saturday's performance and it would appear old Greegs knows a thing or two.
QUADE OPENS UP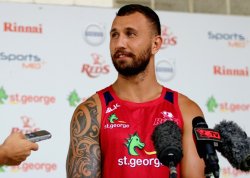 Despite being public enemy number one in New Zealand for a time, exiled Red and Wallaby Quade Cooper has opened up about his struggle with his cultural identity, claiming, "I didn't really feel worthy of being Māori.
Cooper moved to Brisbane from Tokoroa at just 13, and in an interview with TVNZ Marae programhe spoke on how being away from New Zealand changed his identity.
"Sometimes, I didn't really feel worthy of being Māori," he said.
"Living in Australia, you sort of not forget, but it's not right on your doorstep.
"But I think being Māori is something that's inside you.
"A lot of times people criticise (me), because I played for Australia, things like that.
"A lot of times I have felt it's a bit true, because I don't necessarily know enough about my family or my heritage, or what I'd like to know.
"I've been trying to learn a little bit more, trying (to) get a bit more knowledge on my roots and things like that.
"It's all a journey."
"If I was ever to play for the Māori one day, that would be another step in that journey."
Cooper will line up for Brisbane City in the coming NRC as he attempts to make his way back into Super Rugby and even the Wallabies. It looks like that road won't be easy though, with Reds coach Brad Thorn all but shutting the door on Cooper, and with Matt Toomua back in Australia, Cheika has some support in that spot.
Cooper maintains he isn't phased by this saying he his proud of the work he is doing at Souths and loves giving back to his first club when he moved to Brisbane.
"I'm very grateful for the opportunity to be part of Souths and be part of the club I joined when I first came over from New Zealand."
BARNES CALL TIME ON CAREER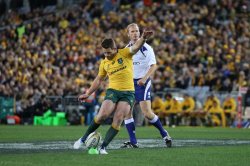 English whistle blower Wayne Barnes is set to call time on his professional career as he moves into his last season of Premiership Rugby.
In an interview with The Guardian's Robert Kitson, Barnes opened up about his motives to retire, some of moments he remembered and his desire to have his swansong at next years RWC in Japan.
The English Ref has been at centre of some interesting moments in his career, from the 2007 Rugby World Cup final, to the Dylan Hartley send off in 2013, with reflections on some of the best and worst moments. One bright moment was after last season European Championship Cup final where despite the toughness of the match, Barnes and his team had been invited by the players to join them for a beer or two.
Barnes also raised an interesting point with regard to the heavily scrutinised TMO, saying that more not less would be helpful. So long as we can do it without stopping the game.
"I would expand it so we can check whatever we want without necessarily stopping the game. If, in a crucial moment, I can ask: 'Is that a forward pass?' and someone can tell me the answer in three seconds we don't need to stop the game for 30-40 seconds. It's like a scrum-half constantly talking to his No 10."
The interview highlights so much of the good nature around the game of Rugby, with how much respect is/should be shown to the referee. Barnes even made reference to a comment from David Pocock on the weekend's game:
"Pocock shouted at me at the weekend about something I'd got wrong but I had to remind him there are better ways of doing that. He said: 'Of course, sorry, that wasn't the right way.'"
Wayne Barnes has refereed 200 Premiership matches and 81 international tests.
FORMER WARATAH TO JOIN AB SQUAD
Former Waratahs prop Angus Ta'avao has been called in the All Blacks squad as a replacement for Joe Moody who has been ruled out for the remainder of the Rugby Championship.
The starting loose head will be out for at least six weeks with his thumb in a cast after he sustained an injury in the All Blacks win on Saturday.
Angus Ta'avao will have to make the most of the opportunity, with Hurricanes prop and All Blacks fringe player Jeffery Toomaga-Allen also currently injured, opening the door for Ta'avao to get a cap.
Ta'avao made 22 appearances for NSW in 2016-17 seasons before moving to the Chiefs this season, and gained the attention of All Blacks coach Steve Hanson.
"Angus had a big season for the Chiefs during the Investec Super Rugby season, was part of a very good Chiefs pack and has made big strides on the technical aspects of his position," he said.
"We look forward to him joining the squad."