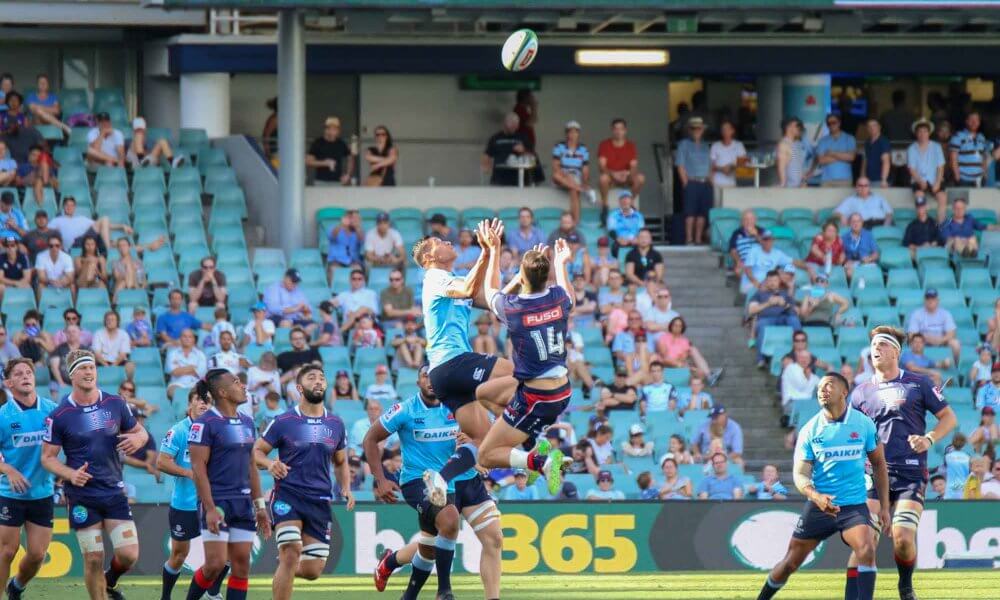 Thursdays Rugby News sees John Mitchell returns to England, Jake Gordon looks for a call up, Erasmus to lead the Baa Baa's and data backs Folau.
---
MITCHELL BACK IN ENGLAND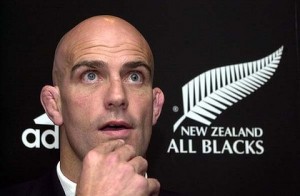 The man Eddie Jones beat in the 2003 RWC semi final has signed on as his defence coach for the English National Team. Former All Black coach John Mitchell has taken charge of England's defence after RFU paid £200,000 to the Blue Bulls in South Africa in compensation.

Mitchell has been around English Rugby before, serving as the forwars coach under Clive Woodward in the late 90's and then again working as Head Coach and Director of Rugby for Sale and as an assistant coach at Wasps.

Mitchell has a convincing resume; having worked at multiple levels in different roles, but is also marred by some controversy. Mitchell served as the inaugural coach for the Western Force, but left under controversial circumstances, with reports claiming it was due to a player revolt. A similar incident occurred during Mitchell's time with the Lion's in Johannesburg.

"This is an exciting opportunity to work with England Rugby and support Eddie Jones as head coach," Mitchell said.

"I will be joining an elite high-performance programme, Test team and coaching group where I will use all my experience and focus to bring the necessary clarity and confidence to the players from a defensive perspective."

English coach Eddie Jones believes that Mitchell will bring a 'wealth of knowledge to the roles.'

"Defence is a key pillar of our game and John is an experienced coach," Jones said.

"He's coached the All Blacks, USA Rugby and a number of Super Rugby sides so he will bring a wealth of experience and add to the coaching mix we have here."

Jones also confirmed Scott Wisemantel will continue as England's attack coach, after working with England during their South Africa tour.
EXPECTED CALL UP FOR JAKE GORDON
After strong performances in the NRC, including a hat-trick last night, NSW Country Eagles coach is reporting that halfback Jake Gordon will be on the plane with the Wallabies on Saturday.
"Next week, we lose Jake to the tour whereas Joe Powell is staying back so that's a bit of a flip," Eagles coach Darren Coleman said.
"So, we lose our best player for the next three weeks for him to probably go and not play over there whereas Canberra get – it's a close call between Joe Powell and Jake – and they keep Joe back and take Jake.
"Next week it'll (Wallabies allocations) work against us, it's just swings and roundabouts."
The Eagles had a convincing win over the Sydney Ray's last night, with the addition a several Wallabies helping to bolster their stocks.
In their next match against the Viking's, not having those Wallabies could prove costly, forcing Coleman to make potentially five changes.
In recent weeks the NRC teams have had access to Wallabies squad members that hadn't been selected to play but with the National team on tour, sharing the love with the NRC is a little hard
"You've always got to support the national team, so whatever the national coach thinks is best," Coleman said.
"It's great for Jake that he gets a shot and good for Canberra that Joe's back."
Jordon has been around the training squad, but Powell has featured in every Wallabies squad since June 2017. Despite his presence though, he has only played four tests and a handful of minutes at that.
This isn't the only change that is expect to the previous squad, with Lukhan Tui set to sit out on the South Africa/ Argentina tour due to family reason. Pete Samu is still under the injury cloud and Sekope Kepu and his wife are expecting their fourth child, due today so he is another potential miss.
ERASMUS TO LEAD THE BAA BAAS
The Barbarians have found their new coach in Rassie Erasmus for their match against Los Pumas at Twickenham in December. Erasmus is currently the Director of Rugby for South Africa and riding a high from beating New Zealand in New Zealand.
This is the first time Erasmus will take the reigns for the Baa Baa's as they return to action at Twickenham later this season.
"It's a terrific honour to be invited to coach the Barbarians later this year and it should be a great occasion at Twickenham," said Erasmus.
"The Barbarians are renowned for bringing together great individuals and the challenge for coaches is moulding them into a team that plays wonderful rugby, which they certainly showed earlier this year against England.
Four players have already been named; three of them are currently playing under Erasmus as Springboks, Handré Pollard, Eben Etzebeth and Tendai Mtawarira, who will join the Barbarians after South Africa's European tour.
Wallabies scrum half Will Genia will also feature after the Wallabies conclude their spring tour.
The last time the Baa Baa's faced off against Argentina back in 2015, Los Pumas walked away victorious, and after their historic win on the weekend, they will be looking to back it up.
The Barbarians had an epic win earlier this year when they beat England in a record-breaking match, 63-45.
 ONE-MAN LIFT MAJOR CULPRIT OF ARIEAL INJURIES
After a controversial yellow card, an injury and a suspension it appears that the one-person lift is at fault and not Israel Folau according to a World Rugby study.
Fairfax media has obtained World Rugby date that, whilst is more suggestive than statically conclusive, suggest the there is a higher injury rate from using a one-man lift than any others on kick off.
The study examined kick offs and not other forms of aerial contacts from kicks.
"The small number of injuries means the analysis is only suggestive rather than conclusive," World Rugby chief medical officer Martin Raftery said.
"The review showed a low number of injuries and penalties with contested kick-offs and suggests that either lift with two people or no lift is safer than lifting with one person."
Raftery said the low numbers made it impossible to draw hard conclusions but suggested the two-person lift was safer.
"If you make contact with someone in the air and they're unsteady then they're more likely to fall in a dangerous position," Raftery said.
The issue gained world attention when Wallabies player Israel Folau was sent off and suspended for making illegal contact with Irish Peter O'Mahony when he was in the air via a one-man lift.
The issue will be examines at the next meeting of the World Rugby Committee in Sydney that could see a push to outlaw the one-man lift.
Snap shot of the study below. (via Fairfax Media)
No injuries, eight penalties from 315 instances where no lift used;
Three injuries, two penalties from 82 instances where one-man lift used;
One injury, no penalties from 42 instances where two-man lift used;
World Rugby says data suggestive only, not statistically conclusive;