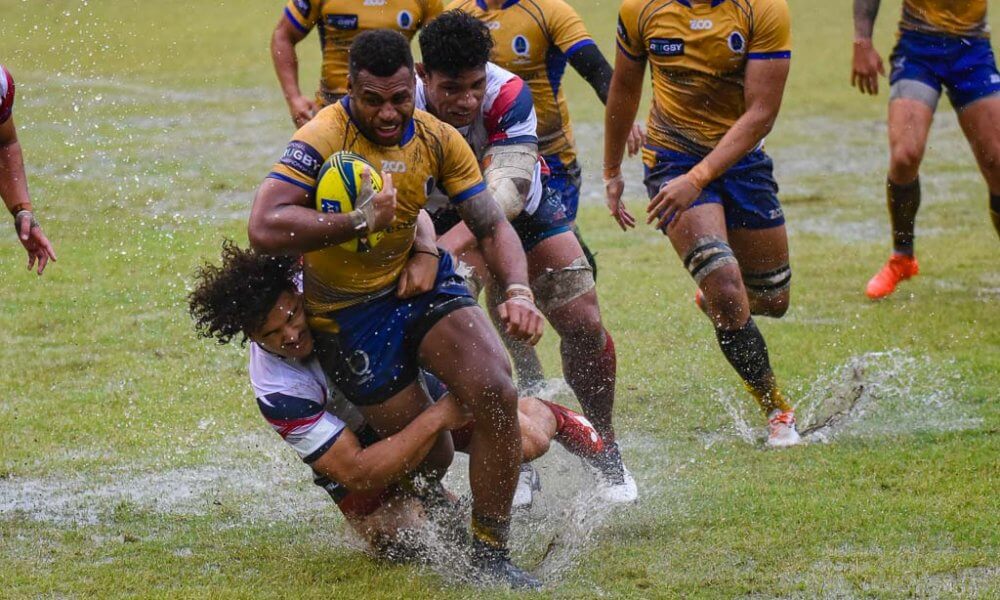 Thursdays Rugby News sees Reinforcements for the Spring Tour, Cheika backs his selection process, Sam Cane expected to make a full recovery, and the potential end of the June Series.
---
REINFORCEMENTS FOR THE SPRING TOUR
The Wallabies will give injured players, Samu Kerevi and Tevita Kuridrani, every chance to prove their fitness ahead of selection for the Spring Tour next month.

Neither of them are expected to line up for their respective NRC teams this weekend leaving them little chance to rack up some game time prior to the Wallabies trip to Japan to face the All Blacks.

The Wallabies are hopefully that both players could be available a week later to travel to Europe.

Kerevi was initially expected to miss the remainder of the year with a ruptured bicep that he suffered back in June, but it appears that his rehabilitation has progressed significantly faster than initially thought.

The Reds centre is hoping to make his return to rugby through Brisbane City in the NRC if they qualify for finals with a win over th Canberra Vikings this weekend.

If City fail to make finals then there is a chance Kerevi could get some game time for Souths in the Queensland Premier Rugby 7s competition the following weekend.

Should everything go well for him; there is a chance for Kerevi to link up with the Wallabies in Wales.

Things are not as certain for the Brumbies centre Tevita Kuridrani as they are for Kerevi, after his pectoral injury has sidelined him for the past three months, restricting his involvement in the NRC.

Like Kerevi, Kuridrani needs an NRC win this weekend to increase his chances of getting some game time to push for selection on the Spring Tour.

Another Wallaby who has missed out on the past twelve months has been Jack Dempsey, who has made his NRC return with four matches for the Sydney Rays, including three starts.

It is unknown if Cheika will pick him though, as leaving him in Australia would offer Dempsey the chance to complete a full preseason a head of 2019, giving him the best chance for the World Cup.

Brumbies young gun Rob Valentini is also up for consideration after his recent re-injury of his knee have been cleared.
CHEIKA BACKS HIS SELECTION PROCESS
Michael Cheika has defended the way he selects his Wallaby squad amidst calls for an independent selector to join his team.
There has been an outcry throughout the Rugby community to adopt the model similar to the All Blacks by having an external voice assist on the selection panel. The All Blacks use Grant Fox on there selection panel, with George Gregan and John Eales names being thrown around for the Wallabies.
Speaking with the team on Kick and Chase though, Cheika claimed that no one has raised the idea with him.
"But what I would say is that I'm not just picking numbers out of a hat.
"I take advice from coaches who have been in the job in the past.
"Last World Cup cycle I had a crew of five or six ex-coaches or players who were involved and helping me with looking at players during the season so that I could get an external view.
"I'm not just blindly taking an internal view.
"I think more often than not I'm making the right calls."
Cheika will face the Rugby Australia board next week, but it is unlikely that any major changes will occur before the spring tour, given that the Wallabies are expected to fly to Japan the next day.
"Right now we have discussed what we need to change internally," Cheika said.
"Before you go chopping guys or changing things around you need to understand what we need to change internally to make a difference.
"Maybe what we have been doing before hasn't achieved the same outcomes.
"We need to look at how you can change – me, other coaches, players, other members of staff as well – can change.
"Give them an opportunity for change to sink in and make a difference."
Studies in sports coaching have suggested that a midseason change in a coaching staff often lead to an improved performance, similar to the improved Wallaby performance after Cheika took over from McKenzie at the end of the 2014.
Maybe it is time we stop giving him and his team a chance to change and just give the Wallabies a change.
CANE EXPECT TO MAKE A FULL RECOVERY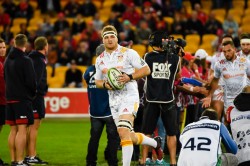 All Blacks star Sam Cane believes that if it wasn't for his 'strong neck' then he might not be standing, as he begins the long road to recovery after breaking his neck in Petoria.
Cane suffered the injury to his neck during a tackle on Saturday's match against the Springboks, which saw the All Blacks narrowly win 32-30.
Cane shared a post to Twitter saying: A few things to be thankful for. Firstly, the circumference and strength of my neck, I may not be standing without it.
"Secondly, the world class medical and surgical team I've had here in Pretoria, couldn't have asked for anything more.
"Thirdly, from all the support I've received from family, friends, NZRU, SAR and all the messages from around the world. Really appreciate the messages it means a lot."
Tony Page, the All Blacks doctors said that Cane's injury would rule him out for at least three months, but All Blacks head coach Steve Hansen has said they will not rush him back.
Steve Hansen also confirmed to the media that Dane Coles, Joe Moody and Nepo Laulala are all expected to make their return to rugby this weekend in the Mitre 10 competition, with Laulala and Moody even expect to pack down against each other.
If the trio pull up unscathed they would all be a chance to join the All Blacks on the spring tour.
JUNE SERIES NO MORE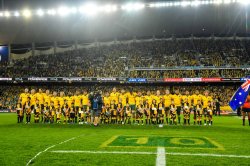 It has appeared that with the creation of World Rugby's "League of Nations" that the June/ July series will most likely cease to exist come 2020.
The League of Nations was a proposed idea by World Rugby to shake up the current format, to liven up the international rugby and to generate greater income. The format would see the top 12 nations play off in a pool format and then the top 4 nations at the end of the year play off for the annual champion.
"The premise is we need to generate more money for the international game and the more meaningful those games are, the more likely they are to generate broadcast revenue so we're doing an exercise in the viability of a broadcast uplift in those fixtures," World Rugby CEO Brett Gosper told the Daily Telegraph.
"It just makes sense and it would seem to be the time to do this and there's a consensus and a desire to try and do that.
"It's not just Australia, everyone can do with more revenue in this area and the sport deserves to get the value it can get for those fixtures."
To fit all the matches into this format a new window in July would need to be used for the pool stage, where each team would play three other nations, as opposed to the recent tours like the Irish and English tours.
The format would include the top 6 southern and top 6 northern hemisphere teams and feature a relegation system to drop teams to the second teir. It will also factor into the World Cup selection pools.
The Rugby Championship and the Six Nations will count for competition points with the remaining points scored during the July window. The new format will also not impact the British and Irish Lions tour.
"It's interesting from a rugby point of view but it's also regrouping the rights of these international games at one purchase point which in itself creates an uplift in value so all international rugby, including World Cup, including all the November, July, Six Nations, Rugby Championship, all grouped together." Gosper said.