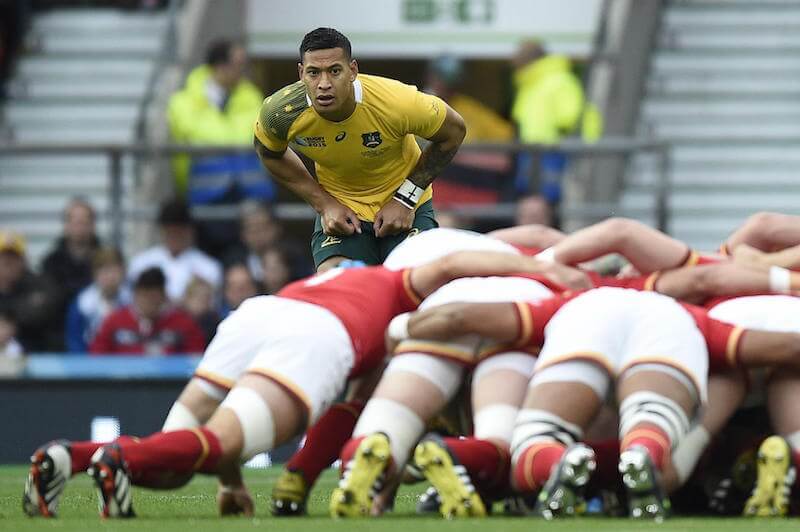 Thursdays Rugby News sees Squads, Squads and more Squads, Aussie players join Kiwi teams, Hansen wants a 4-month break, and Australia is the team to beat.
---
JUNIOR WALLABIES NAMED
Junior Wallabies Head Coach, Jason Gilmore, named an 87-man extended training squad a head of the World U20s Championship in 2019.

Players have been selected from the previous Australian Schools tri-nations series, the U19s Rugby Championship and their club seasons. Several of the members are linked to Super Rugby sides, or members of their development program.

11 players selected were apart of the 2018 U20s Championship squad, with a further 22 having been members of the training squad for 2018, Gilmore is hoping that these players will offer knowledge, insight and experience to the newer squad members.

Gilmore said: "This wider training squad that we have selected comes off the back of several weeks of national competition, both at the U19 Rugby Championship as well as the Australian Schoolboys.

"From here the boys will be linking up with their state-based academies where they will continue to train until we assemble in January at the Australian Institute of Sport where our preparations will really ramp up."

Players from Australian Schools teams will also join up with the squad in an effort to increase high performance pathways.

"Our 87-strong squad comes off the back of the URC and elite representative Rugby seasons where we have been able to identify and capture a lot of talented players.

"Working with the state academies we're looking forward to seeing how these players continue to develop as move through the U20s calendar year."  Adrian Thompson, Rugby Australia's Head of National Talent Management,said

The Junior Wallabies will compete at the Oceania Rugby U20s Championship on the Gold Coast and the World Rugby U20s Championship in 2019 in Argentina.

ACT

Billy Carberry, Tauati Chan-Tung, Will Goddard, Wyll Holland, Kristian Jensen, Fred Kaihea, Noah Lolesio, Lachlan Lonergan, Ben Love, Zane Marolt, Lachlan Osborne, Rory Scott, Lincoln Smith, Seamus Smith

NSW

Bo Abra, Angus Bell, Darcy Breen, Liam Cornish, Ben Donaldson, Max Douglas, Brooklyn Hardaker, Will Harris, Will Harrison, Jack Lafolafo, Nathan Lawson, Ciaran Loh, Jack Murray,Ed Poolman, Henry Robertson, Lachlan Shelly,Pat Tafa, Joey Walton, Hunter Ward, Jeremy Williams, Finn Wright, Yool Yool, Triston Reilly,

Queensland

Nathan Carroll, Will Chaffey, Lachlan Connors, Joe Cotton, Will Deardon, Ethan Dobbins, Max Dowd, Will Feeney, Reno Gerrard, Carter Gordon, Lloyd Gorman, Isaac Henry, Phoenix Hunt, Elijah Kefu, Tom Kibble, Tyrell Kopua, Viliami Lea, Isaac Lucas, Emmanuel Maliko, Callum McDonald, Fraser McReight, Josh Nasser, Kye Oates, Ben Paxton-Hall, Jordan Petaia, Byron Ralston, Sam Samu, Egan Siggs, Tristan Stanghon, Bayley Tau Tau, Laurence Tominiko, Emosi Tuqiri, Liam Usher, Rhys Van Nek, Harry Wilson, Michael Wood, Jeral Skelton

Victoria

Oliver Barden, Esei Haangana, Trevor Hosea, Tom Jeffries, Sione Tui, Semisi Tupou

Western Australia

Oliver Callan, Jack Hardy, Victor Harris, Brody Macaskill, Michael McDonald, Jackson Pugh, Carlo Tizzano
KIWIS NAME THEIR SQUADS
New Zealand Super Rugby sides unveiled their squads for the 2019 season on Wednesday, putting on display some notable additions, with some big names departing NZ Rugby.
Former Melbourne Rebels flyhalf Jack Debreczeni had been offered a lifeline by the Cheifs, after a strong Mitre 10 season for Northland, scoring 100 points and kicking at 85%
Debreczeni was brought back to the Rebels for the 2018 season, but struggled to maintain his spot in the squad. With the addition of Quade Cooper and Matt Toomua for the 2019 season, and Coach Dave Wessels opting for Reece Hodge and Jack Maddocks at the end of the 2018 season, it appeared that Debreczeni didn't have a spot in Melbourne anymore.
Auckland born Debreczeni was a member of the Australian School Boys side, and played 54 games for the Rebels, and this season became the clubs second highest point scorer.
Ex Reds prop Sef Faagase has also returned to New Zealand after a strong season in the Mitre 10 competition with Canterbury. Faagase has signed with the Highlanders having previously played 43 games for the Reds.
Debreczeni and Faagase will be looking to follow on from Angus Ta'avo, who was rejected by the Waratahs and went on to become an All Black this year, after a season with the Chiefs. A few injuries or tired players and they could get their shot, thats how Tom Taylor got his All Black jersey.
For the full squad line-ups follow the link. Check out the Ins and Outs below.
Chiefs
IN: Reuben O'Neill, Angus Ta'avao (EPS), Laghlan McWhanell, Pita Gus Sowakula, Jack Debreczeni (Rebels), Tumua Manu, Bailyn Sullivan, Sean Wainui, Ataata Moeakiola, Etene Nanai-Seturo
OUT: Mitchell Graham, Dominic Bird, Liam Messam, Charlie Ngatai, Johnny Fa'auli, Regan Verney, Sam McNicol, Levi Aumua, Toni Pulu (Brumbies), Tim Nanai-Williams
Crusaders
IN: Harry Allan, Whetu Douglas, Brett Cameron, Ereatara Enari, Leicester Faingaanuku, Ngane Punivai
OUT: Wyatt Crockett (retirement), Pete Samu (Brumbies), Jack Stratton, Mike Delany, Tim Bateman, Jone Macilai, Seta Tamanivalu (France)
Hurricanes
IN: Fraser Armstrong, Geoff Cridge, Liam Mitchell, Heiden Bedwell-Curtis, Du'Plessis Kirifi, Richard Judd, Fletcher Smith (Highlanders), Billy Proctor, James Marshall, Salesi Rayasi
OUT: Reg Goodes, Murray Douglas (Brumbies), Michael Fatialofa, Brad Shields, Blade Thomson, Jamie Booth, Ihaia West (UK), TJ Va'a, Julian Savea, Peter Umaga-Jensen
Highlanders
IN: Ray Niuia, Josh Josefa-Scott, Ayden Johnstone, Sef Fa'agase, Jack Whetton, Marino Mikaele Tu'u, Folau Fakatava, Marty Banks (Japan), Bryn Gatland (Blues)
OUT: Greg Pleasants-Tate, Guy Millar, Aki Seiuli, Kalolo Tuiloma, Alex Ainley, Dan Pryor, Josh Renton, Lima Sopoaga (UK), Fletcher Smith (Hurricanes)
Blues
IN: Ezekiel Linenmuth, Marcel Renata, Karl Tu'inukuafe, Jacob Pierce, Jed Brown, Tom Robinson, Hoskins Sotutu, Harry Plummer, Ma'a Nonu, Levi Aumua, Tanielu Tele'a,
OUT: Pauliasi Manu, Isaac Salmon, Mike Tamoaieta, Jerome Kaino, Glenn Preston, Kara Pryor, Murphy Taramai, Bryn Gatland, Matt Johnson, George Moala, Tamati Tua
FOX SPORTS predicted the best XV for each side. Have a look at their thoughts.
HANSEN SEEKS LONGER BREAKS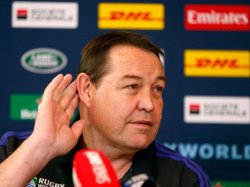 Last week it was reported that the RFU were building a rugby calendar that would see rugby in domestic and international forms run for 11 months of the year.
Now All Blacks Coach Steve Hansen has made a claim he believes players should be given '16 weeks' between their last games of the season and their first of the next.
"They don't get enough of a break," Hansen said after his sides win of Australia
"You can't keep going round and round and round without running out of petrol  — at some stage you've got to recharge the tank."
Hansen has brought in 19 development players for the match against Japan, to give some of his first string players a break to recharge, as he believes so many of them are running on empty.
"The one thing I'd really want is that everyone gets 16 weeks break between their last game and their next one," said Hansen.
"The England boys have suffered a bit from the Lions tour  — and it's not only one season, it kicks on. It's a worldwide problem and probably the team that's managing it best at the moment is Ireland.
"They go 'you can't play' because they own the players and franchises completely. They've got a good model."
New Zealand is set to play Japan, before they head to Europe to finish a five-test tour against Ireland, England and Italy. Hansen says his side won't be taking England or Ireland lightly.
"You can rest assured we've got a lot of respect for England," added Hansen.
"They've got one or two people injured at the moment but so does everybody, that's the nature of the beast. That's why I keep harping on about the need for a global season that looks after the welfare of the players."
 WALES TARGET WALLABIES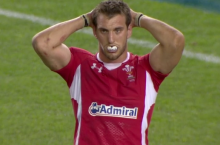 Former Welsh captain Sam Warburton believes that Australia are the team to beat for Wales this test tour, stating that a win would be a great morale boost a head of the World Cup next year.
The Wallabies haven't lost to Wales since 2008, claiming 13 victories, a streak that Warburton would like to see end.
The Wales test is important for the Wallabies, after only claiming three wins out of a 10 test 2018 season. A poor result on the three-test European tour would create added pressure ahead of 2019 World Cup.
Warburton believes that a victory to Wales could open the floodgates for his countrymen, in a similar way it did when they beat the Springboks in 2014, ending a 15-year losing streak, going on to win their next three encounters.
"When we beat South Africa, we've gone on to beat them three times afterwards," Warburton said to Walesonline.co.uk.
"I know they might have been a bit weaker but now when we play South Africa, I felt as a player, we don't have that sticking point.
"Whereas with Australia, it is there.
"You don't care as a player, you take the field believing you can win. But you've still got that nagging stat in the back of your mind.
"That's why I think beating Australia would be brilliant.
"I'd like us to beat Australia and I wouldn't care if we lost all the other ones because we've got them in the group next year. I think it's really important.
"They could be a completely different outfit in 12 months time but it would be great mentally, knowing when you next face them you can look at them and think 'last time we played you, we beat you'."