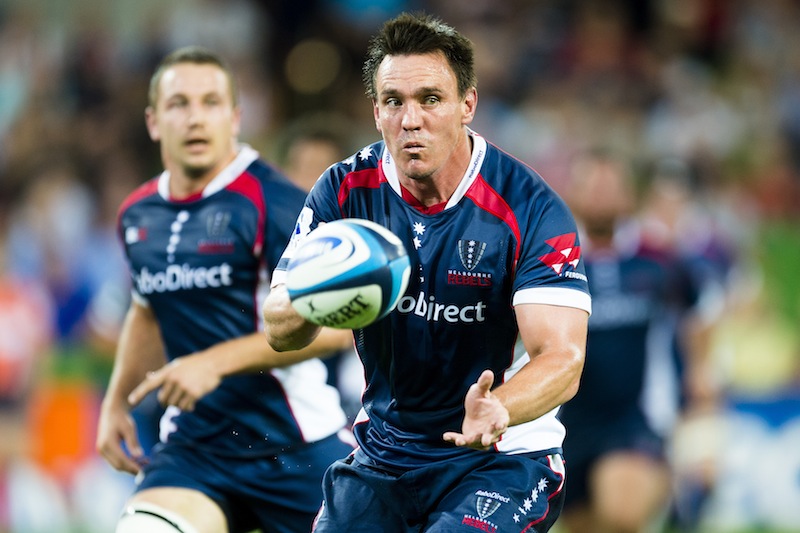 Thursdays Rugby News sees Cheika's got an ally, Aus miss out on WRWC, The Rebels add to their coaching stocks, and Eddie Jones is not angry he's just disappointed.
---
CHEIKA HAS AN ALLY
Michael Cheika supporters may be few and far in between but one person has backed him to turn it all around.

Former Irish hooker and currently coach in Welsh Pro 14, Bernard Jackman believes that Cheika is the man who can turn the horrors from 2018 around in time for the World Cup in 2019.

Jackman and Cheika joined Leinster the same yeah back in 2005, and went on to win the Heineken cup in 2009.

"It wasn't without hiccups and it wasn't without bad days but I think Michael's admirable quality is he doesn't let losses or defeats define him," Jackman said.

"I think the big thing about him was you always felt that he was pushing – he'd do whatever it took to create a better environment for players and create a good culture," he said.

"He had to get rid of some players and that was fine but once you showed passion and showed commitment, you never had an issue with him.

"He didn't really mind skill errors, it was more attitude errors and definitely he changed, he gave us a hard edge and he brought in a performance coach, a guy called Enda McNulty, to do work around sports psychology."

Cheika made large pushes to improve the amateurish nature that was around the facilities and the club.

Jackman acknowledged the pressure that would have been on Cheika in the early days given that it took 4 years for the club to win their first Heineken Cup

"He would've been under pressure himself because we didn't win anything in 2005, 2006, 2007 and then we won a Magners League, which was the Pro 12.

"We won that again in 2008, which was a big step for us and then 2009 we won the Leinster's first Heineken Cup but I think anyone who played in that era would say Michael was a key driver in it."

Jackman believes that despite a poor 2018, that these results are not suggesting the Wallabies can't improve and succeed in the World Cup.

"Michael, he'll get them back on track, I have no doubt. I haven't really been following the media in Australia but I know I will back him wholeheartedly.

"Players play for him and I think he's kind of mid-cycle at the moment, that's the issue at the moment for him but there's still time to get that group improving…. that group will be a hell of a lot better in a year's time."
AUSTRALIA MISS OUT ON WRWC
In the most competitive vote in the competitions history, New Zealand have secured the rights to host the 2021 Women's Rugby World Cup, with Australia missing out by just five votes.
Despite the vote not going the way of Australia, it won't change the support that Rugby Australia has thrown behind women's rugby, according to RA CEO Raelene Castle.
"It was an amazing bid and I think what it's shown us is that there is such an enormous passion for women's rugby in Australia," she said.
"We managed to unlock $10 million worth of government funding. We had the Newcastle Hunter region incredibly excited, all the rugby clubs and volunteers in that part of the world that wanted to host a rugby world cup, women's rugby world cup, so we need to make sure we maximise those opportunities and the tidal wave is coming and is running for women's rugby.
Castle has reinforced that RA will continue to support the women's XV's program with Super W and the Wallaroos.
"We've got Super W that's hugely important, that now will go to another level next year, the growth in women's participation in Sevens and XVs is double, almost close to triple digits in some parts of the country and also sometimes in non-traditional states," she said.
"There's a real demand for it and we need to make sure that we've got the competitions in place that can deliver those young athletes great experiences.
"Ultimately the Wallaroos is always going to be a focus for us to make sure we go to the World Cup with the best team that we can possible develop. We've now got a system that allows us to identify and deliver those athletes. We are hugely excited about the possibilities."
The next opportunity to host will be in 2025, the same year as the next British and Irish Lions tour in Australia, and with RA looking to big for the 2027 World Cup, it would be a challenging bid, but it is something Castle said was still on the table.
"I think that's something we'll have to consider now," she said.
"When you go through these processes you need to take stock and have a look and see. That is a possibility, I think we will look and see. It's on record that we are keen to bid for the men's world cup in 2027, so very quickly our focus turns to that."
FORMER REBELS BECOME COACHES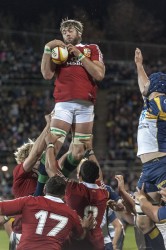 Melbourne have added two former players to their coaching staff in Geoff Parling and Nic Henderson for the 2019 season.
Parling , the former England and British and Irish Lion lock, will move into the coaching role after playing for the club in 2018. Foundation Rebel Henderson will step up to his first Super Rugby Coaching role as scrum consultant, after overseeing the Rugby Victoria Pathway program since he retired in 2013.
Rebels Head Coach and friend of Green and Gold, Dave Wessels is confident in the staff he has assemble as the club aims to make finals for the first time in their franchise history.
"I've been fortunate to have worked with most of this coaching group for a few seasons now and in that time we've built up a really good working rapport and honest relationship," said Wessels.
"Our goal is to build a world-class Rugby program. To do that we need committed, knowledgeable staff who are prepared to work as hard as we expect the players to.
"Both Nic (Henderson) and Geoff (Parling) have played Rugby at the highest level and will add greater specialisation to our coaching group to help us best support our players to become the best version of themselves."
"Nic has done such a great job developing himself as a coach in recent years and he has a great connection with his students. Geoff is newer to coaching, but he has the maturity and smarts to provide technical insight as well as the experience of winning cultures."
"Both of Nic and Geoff have been around the Club for a while now and they understand the high standards we have set for ourselves. They are well respected by the playing group and at the same time are known to be tough taskmasters. When the group re-assembles for pre-season, it won't take long for the players to feel the increased intensity we are going to bring,"
Rebels have also confirmed the remainder of their coaching staff for 2019 with Head Coach, David Wessels, and Assistant Coaches Shaun Berne (attack) and Kevin Foote (defence) all returning, after helping the Rebels to their most successful season in 2018.
 "REFEREE MEETINGS A WASTE OF TIME" JONES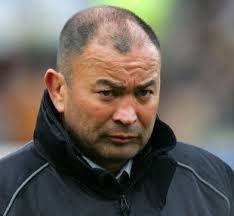 Days before the controversial call that cost England victory over the All Blacks, a meeting between World Rugby referees and Head Coaches was held in London, the result of which had seemingly clarified the role of the TMO.
England had thought they had snatched a victory when flanker Sam Underhill scored after Courtney Lawes charged down a kick from TJ Perenara. Referee Jerome Garces awarded the try before the TMO called it back highlighting Lawes was offside.
Lawes' position is still being debated by all manner of rugby people, but England Head Coach Eddie Jones comes from the  World Rugby directive to only overturn the onfield decision if there is compelling evidences, as discussed in the meeting of Ref's and Coaches.
"I don't think I'll go to another referees' meeting in my life. It's a waste of time," said Jones.
"The referees have a tough job, tough decisions to make, and all we want in rugby is consistency in decision-making," he added.
"We are happy to take every decision they make. But if we have policies then we have to follow them.
"If we don't follow them, then what is the point in being involved in those policies and decision making?"
"I would rather just accept it and get on with it.
Despite his strong word, Jones remains adamant that he isn't bitter (or sour) over the lose.
"That's the way it goes, you either get the rub of the green or you don't. I don't have any sour grapes at all about the game," insisted Jones.
"You win some, you lose some, and get on with it. But there is something wrong, somewhere."