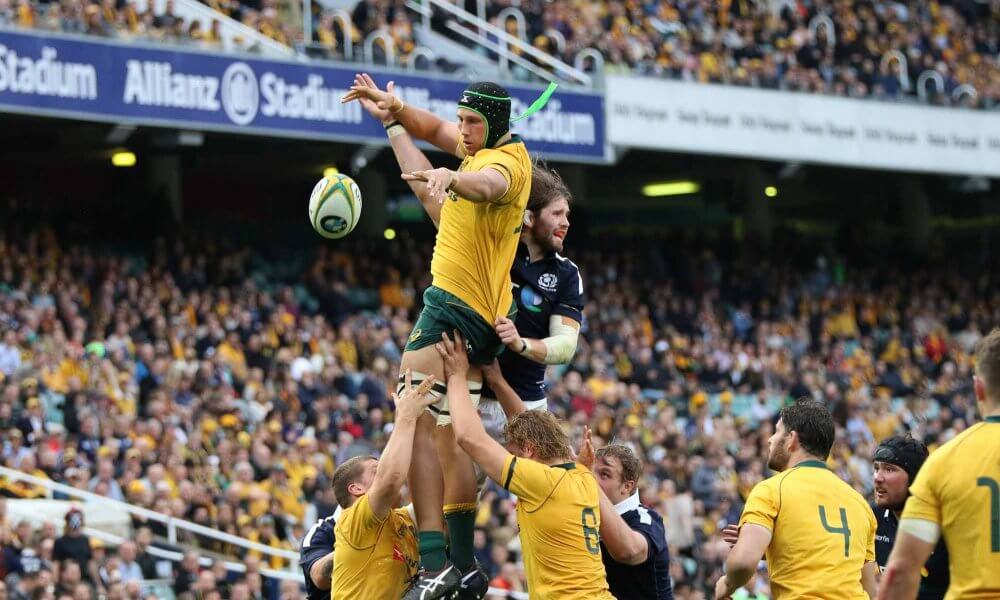 Thursday's Rugby News has injury news, Jed Holloway news and your favourite – Phil Kearns news!
---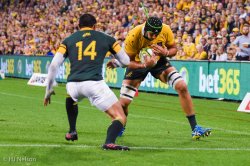 The Injury Report Card
Rugby.com.au is reporting that Tevita Kuridrani and Jordan Petaia are looking good, as they slowly return to full training.
Kuridrani hurt his hamstring in the lead-up to the Samoa test, while Petaia also hurt his hamstring in New Caledonia.
Cheika said that Kuridrani could be in the mix for the Fiji game on 21 September, while Petaia might not be about until 5 October Uruguay match.
"Tevita, he's running nearly back at full pace so I'm hopeful he's going to be right to be available for selection next weekend," Cheika said.
"Our target for Jordan is a couple of weeks later, but he's on track.
"If not Wales, the one after but we're hopeful it'll be for Wales, if not, I'm comfortable with the one after."
Adam Coleman, who had an injury scare against Samoa, worked separately from the main training group. However, Cheika said he wasn't concerned about the hand injury Coleman is carrying.
Just in case, Luke Jones has been flown to Japan as cover.
"Jack and Tom Banks are here and Luke Jones, so we can keep them for this week until the official tournament starts next week," Cheika said.
"They're just providing some extra training cover and, of course, they would be the next guys in if we had any injuries."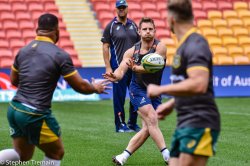 It's Kearns, stupid!
Phil Kearns – unrelated to Mr Kurns – is desperately trying to maintain relevance as a talking head, as he's told Fox Sports (via AAP) that Bernard Foley is Australia's choice flyhalf.
Despite all evidence to the contrary.
"It's great to have Christian back. He showed a really good performance but also an average performance," Kearns said.
 "When Bernard's on song, he's a very, very good 10 and very reliable, which is so important.
"I think the biggest issue isn't so much which one but who can be most consistently good?
"And I think your 10 is probably going to have to be playing six games or seven games at the tournament, so that consistency factor is critical."
"Their ability to mitigate the dew factor is also critical", Kearns didn't add.
Kearns, while he's on the shit opinions, also champions the return of the Pooper.
"When you're talking about the best sixes and sevens in the world, Hooper and Pocock would get a mention," Kearns said.
"The work rate's phenomenal but if you've got those two, you need a tall back- rower as well and perhaps that's where we're lacking."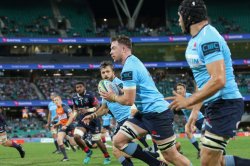 Pogue MaHolloway
For some reason, the northern hemisphere leagues are going on while there's a World Cup. What is World Rugby doing.
With Jean Kleyn, Tadhg Beirne, Peter O'Mahony and CJ Stander all included in Ireland's squad, Munster needs some cover in the back-row.
So they've turned to Jed Holloway, the Waratahs backrower/lock, according to the 42.ie.
Holloway has 52 caps with the Waratahs, and one appearance on the GAGR pod.
His move is subject to a work permit.
Oh, and Stephen Larkham will be his coach.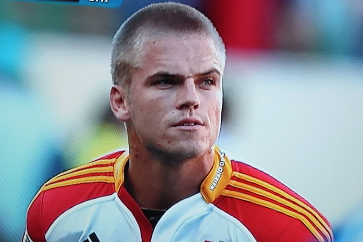 Anscombe
Gun Welsh flyhalf Gareth Anscombe has spoken about his understandable anguish from being excluded from the World Cup due to injury.
Anscombe was ruled out after suffering a serious knee injury in a warm-up game against England at Twickenham.
Anscombe knew he had a gummy knee going into the game, but decided to continue playing on.
"I was feeling good and it was all done on the run down the sidelines and stepping [English winger Elliot] Daly.
"I went to step him running full speed, a motion I have done countless times before.
"I just felt a pop and remember hitting the deck and did not feel right. We checked the knee and structurally it was positive so we did our best to carry on.
"I was then kicking the ball out of hand and it felt looser not stable. I did a chip kick at the end, a shot to nothing, and I knew I was coming off."
Initially given crutches and told he'd be out for around five weeks, scans told him otherwise. Out for 9 months, until May.
"I guess when Japan comes around that will be the hardest time to deal with it," the Kiwi-born flyhalf told the BBC.
"It was tough to take after a thorough eight weeks in a gruelling training camp. The most frustrating thing was that I had such a fitness base and my body was feeling fit and healthy.
"For it to be taken away was a tough pill to swallow and I can't say it has fully hit me yet.
"Those are the things I will miss, even stepping out of the Wales WhatsApp group a couple of weeks ago was tough.
"I had been working towards this tournament for a long while and felt I could have played a key role in helping the team achieve something pretty special. So I suppose the hardest time for me will be waking up and watching the boys play in Japan."
In his time off though, Anscombe has started a sports search engine company.