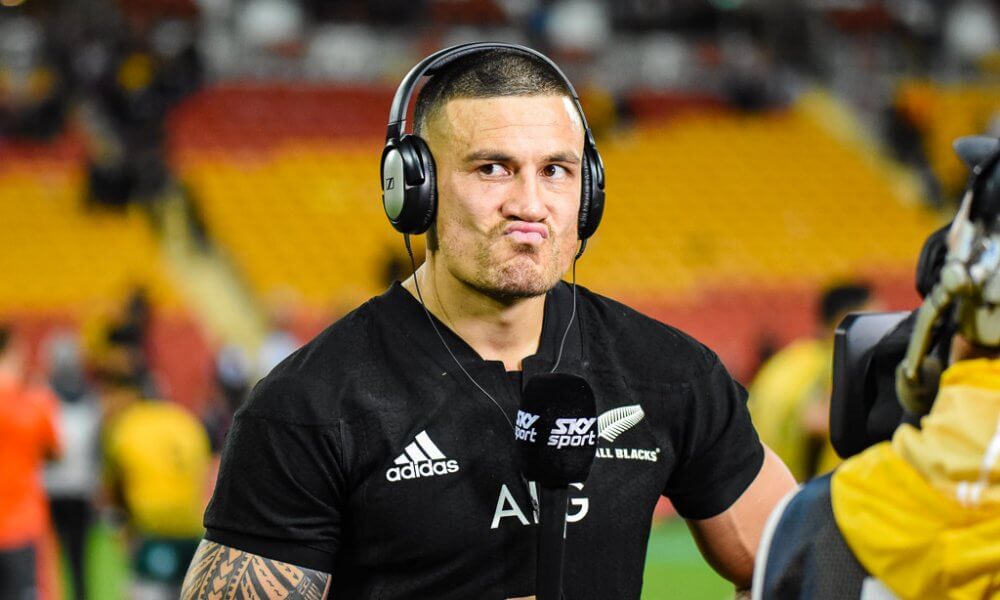 Welcome! With our fancy name change we bring you a whole new era of the TT5 Au.
Well, no, not really. Its just the same old garbage with a fancy new name. But doesn't it make us sound so much more professional, cutting edge and impressive?
Anyway, this week we look at the Good, Bad and Ugly's from the weekend, bathe in the wonder that is victory over the All Blacks and check out what the stats say about it then have a bit of a more in depth look at the match, discuss some NRC action, check in with our Southern Hemisphere mates in NZ and SA and throw in some highlights from the NRC and Wallabies.
The Good, The Bad and The Ugly
Good – I'm not sure if you've heard about this one, people really aren't talking about it all that much … but WE BEAT THE ALL BLACKS!!! Finally (It's only taken 805 days!).
Bad – I'll be honest, this is just a personal hate of mine, but I'm sure some of you might agree. It drives me mental whenever commentators go into the "Team A has only ever lost x number of times when they have been leading at half time and each of those times it has been when the sky is green and the other team is wearing tutus" sort of rubbish. Unless the exact same teams are playing each other, with the same players, same subs and the same coach on the same field, then the stats about going on to win after leading at half time don't really mean a lot. It happens in all sports, but geez did Marto rant on about it on Saturday. In the long run, who really remembers who was in front at half time?
Ugly – This week, possibly making up for a lack of ugly in recent weeks, there are 2 things I have in the category. "What?" I hear you say … we beat the All Blacks. How can there possibly be anything ugly? Well I'm sorry dear GAGR's, but there are.
Ugly 1 – Seeing Rob Simmons being stretchered off, and the concern on all the medics that were with him on the field. Thank goodness it wasn't anything serious, but it's never pretty seeing a player leave the field like that.
Ugly 2 – The goal kicking of Bernard "The Ice Man" Foley. "Ice Man", so called for his ability to slot goals under pressure, has been way off with the boot; in the past 2 matches he has missed 7 out of 13 attempts at goal. It will be interesting to see how Quade plays for the Baa Baa's, with Hodge out kicking Foley in general play and at goal, if Cooper proves himself then Foley might be in trouble … nah, who am I kidding. That's just never going to happen.
Bledisloe #3 – By the numbers
Now that the dust has settled and we have all calmed down a little, let's take a look at what the numbers from the third Bledisloe on Saturday night tell us.
Well, I guess firstly the most noticeable area of difference for the Wallabies was defence. They made a series high 90% of their tackles. That and the number of defenders beaten, which goes along with the All Blacks worst tackle percentage of the entire Rugby Championship.
In fact, the All Blacks played a very un-All Black game. Their run metres were well under half of their next lowest from the Rugby Championship (537m in Bledisloe 2), their next lowest number of defenders beaten was 29 (against South Africa) and it was fewer tries than they had scored in any match of the Rugby Championship. They looked disjointed, like a team who didn't really know what each other were doing, while the Wallabies were the opposite.
Is this because the Wallabies played so well that the All Blacks were unable to play their usual style of game? Or were there other factors in play?
So where does that win leave us?
It was an impressive effort from the men in Gold, no doubt about it. They tackled out of their skin and were hot in attack. Does this now mean that we are suddenly back up amongst the top in the world, ready to beat the Northern teams on the Spring Tour? I saw some very enthusiastic pundits on social media (those same ones who wanted to get rid of everyone, coaches, players, anyone associated with the Wallabies after the Scottish game) talking up the performance to the point where they had us all but winning the next World Cup and absolutely certain that the Bledisloe was ours next year. After all, we had just beaten the number one team in the world.
Well, about that. Yes, we beat them and we played well doing it. But it was the first time we had beaten them since the 8th of August 2015, 805 days. That's a hell of a long time. Not as long as the time before that though, which was on the 27th of August 2011, a whopping 1,442 days. In that time there were 2 draws, but I'm only looking at wins. So in reality, we need to be beating them more than once every 2-3 years before we start to get excited about bringing the cup home at last. Especially with only 742 days until the World Cup final!
Now let's play a little game … 'What if … ?'
What if Folau was out injured? We will get a taste of this during the Spring Tour when he is having a break. We have some quality back-ups, but are they the type of players who would be breaking try scoring records nearly every year?
What if Coleman (our best lock) was forced to miss games? How would our lineout be affected? Or our defence?
What if Foley was injured and couldn't play? (after the weekend some might not see that as such a bad thing) With Cooper seemingly not in Cheika's sights, who is our next no. 10? Would they be ready to jump right in?
What if Sio or Kepu were out? Would Robertson be ready to start if needed?
Any one of those things might not have a huge impact, we can shuffle players like Beale around, but if all were to happen at once it could make things difficult. Similar to playing without a Ben Smith, Retalick, Barrett and Moody (all of whom were missing on Saturday, but played the first 2 Bledisloe matches).
In no way am I trying to diminish the fact that we beat the All Blacks. We did, we played well and it's something that not many teams can do. The Wallabies finally looked like a team rather than a bunch of individuals. We now need to build on that, keep the continuity with players, positions and tactics and start making winning a regular occurrence. Then, just maybe, the Wallabies will be worthy of being tagged favourites.
NRC Wrap – or how to lose a game in 4 easy steps
Step 1. Give away 18 penalties to 5.
Step 2. Give away 3 Yellow cards to 1.
Step 3. Concede 22 turnovers to 10, most of them when on the verge of scoring.
Step 4. Let the other team have 59% possession.
Sounds like a recipe to get absolutely thrashed, doesn't it? So how the hell did Qld Country only win by 7 points. One converted try was the difference and to be honest Country had everything possible going for them, other than home ground advantage. Majority of possession, huge penalty count difference, the Drua's very poor handling … yet the Drua still could have tied the game after the siren … if not for a knock on. There were some other things that went the way of Country, for example I thought that their 2nd try was more than a little suspect (did he drop the ball?) and there was some questionable refereeing – he became a lot more pedantic about where a quick tap could be taken from a scrum in the second half – but they didn't help themselves with decisions such as kicking back to the Fijians while they had a 2-man advantage.
A lot of people are saying how impressed they were with Qld Country, but I believe they will have to play a lot better than that if they meet Fiji again in the finals.
Speaking of finals, there's only 1 week to go and finals spots are still up in the air. Brisbane City and NSW Country Eagles are equal on 18 points in 4th position, and wouldn't you know it, they play each other this week. The Spirit have a very slim chance of making the finals if they get a bonus point win over Qld Country, and if the Drua lose to the Rays. The Vikings have sealed a spot in the finals, a win over the Rams could take them to top spot depending on the Qld Country results. If Qld Country win, top spot is theirs and all the home finals that go along with it.
But honestly, after this weekend's results anything could happen!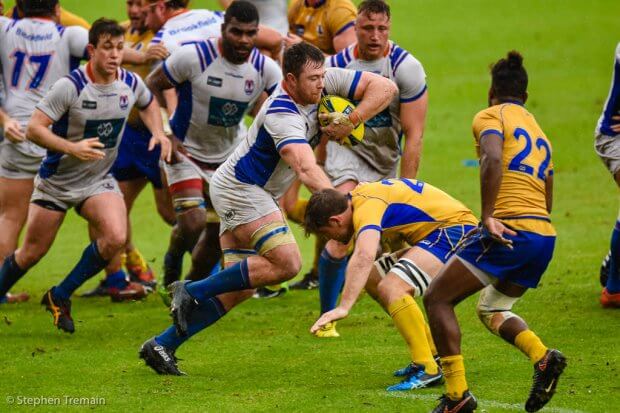 Mitre 10 and Currie Cup Finals
It's down to the very pointy end of the season for our Southern mates and their Provincial competitions.
Across the ditch, the Mitre 10 Cup finals are this weekend.
In the Premiership, defending Champions Canterbury will take on Tasman. A try in the last 5 minutes of their Semi Final against North Harbour sealed the 35-34 win for Canterbury, taking them to their ninth final in ten years. In the other Semi, Tasman, in a replay of last year's Semi Final, defeated Taranaki at home by a single point, 30-29.
Match Details: 28 Oct AMI Stadium, Christchurch, 19:35 PM Local (17:35 AEDT, 19:35 on Fox Sports 503 – not live)
In the Championship, ex-Rebel Jackson Garden-Bachop and ex-Waratah Sam Lousi helped Wellington roar into the Final with a dominant win over Northland. They will face Bay of Plenty who defeated Otago, largely due to some brilliant attack by their back three.
Match Details: 27 Oct Westpac Stadium, Wellington, 19:35 PM Local (17:35 AEDT, Live on Fox Sports 503)
Meanwhile, The Currie Cup also has its final this weekend, when Western Province will travel to Durban to take on the Sharks. In their Semi Final, Western Province defeated the Golden Lions 19-5. The Sharks, who have been dominant all season and finished well clear on top of the ladder, beat the Blue Bulls in their Semi, 37-27.
Match Details: 28 Oct, Kings Park Stadium, Durban, 16:00 Local (29 Oct 1:00am AEDT, Live on Fox Sports 505 from 00:30)
Highlights from the rugby action on the weekend