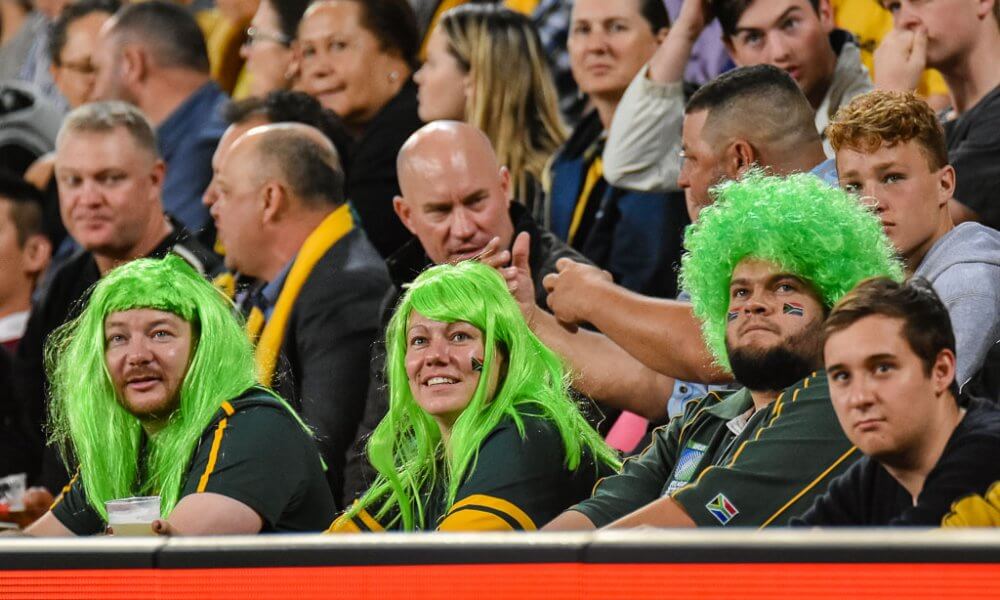 After a week off last week, just like our National Team, we're back. But unlike them, this week we got the job done. In the Top 5 this week we give you our good, bad and ugly, jump on the Poey is rubbish bandwagon, fall off that one and get on the Poey is a legend bandwagon, punish ourselves by examining some of the Wallabies game in detail and throw a quick look at the NRC.
The Good, The Bad and the

Ugly

Oh God, Please No
Good – Watching the Drua carve it up in the rain. I love the way the conditions didn't stop them from playing that amazing attacking rugby we all love to see.
Bad – The continuing downward spiral of the Wallabies. No clear plan in place for WC 2019 beyond what is already being trotted out.
Oh God, Please No – I can bet I wasn't the only one who started furiously praying to the Rugby Gods (and any other deity who I thought might possibly be listening) when the footage of Poey lying on the ground clutching his knee appeared on the screen. For those who didn't (kind of sensibly I think) get up at 1am to watch the game, at around the 18 minute mark we saw this.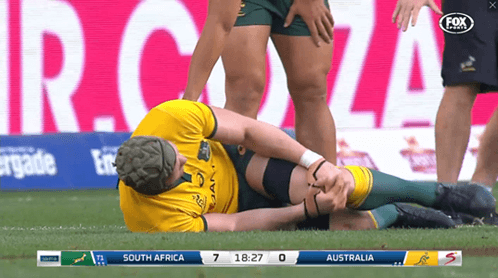 Poey holding his knee, teammate showing concern – it didn't look good and Mr MST and I both swore at the screen and hoped it was nothing too bad. The headgear came off, commentators speculated he was out for the game, Rugby Reg tweeted that Simmons might have to come on and all hope was just about lost for both Poey's knee and the match.
But thankfully it didn't appear to be anything major, he got up, walked about, put his headgear back on and re-joined the action. If you hadn't watched the game you might not have even known that for a moment there the hearts of nearly every rugby fan in Australia were planted well and truly in their mouths!
Speaking of the

great

man ….
Remember last year, when Pocock got a paid holiday from the ARU/RA? A "sabbatical" away from Rugby to study, holiday, play in Japan etc. It has been brought up over and over in comments sections of blogs, social media and in articles like one titled "ARU madness! Pocock earns three times more than McMahon for not playing".
Sounds pretty bad doesn't it, a cash strapped RA paying Poey the big bucks to take time away from the sport. Plenty of people were quick to put the boot in over it too.
From Christy Doran – "Let's not forget that at the same time Pocock was enjoying his highly paid gap year, Australian rugby was embroiled in crisis and messily culling the Western Force."
And this gem from Spiro Zavos (from the above mentioned article) – "…the game's finances were used, or abused (in my opinion), with the Pocock handout" (But to be fair, he also said numerous times in that piece that Pocock was effectively a has been whose best playing days were in 2011 and his payments were the reason that players like McMahon left Australia which in my opinion raises questions of the credibility of the author).
For a while there, everyone seemed to turn against Pocock. He was overrated, past his best, a player who was bench quality at best for the Wallabies. Seriously, some of the comments made were pretty nasty. Why was there so much anger directed at him?
Well when it was announced that Pocock would be having a year away from rugby, nowhere did it give the terms of that agreement. Contract details were, in Bill Pulvers own words, confidential. So guess what happened? People started guessing. Pocock was signed on a seven-figure salary and would be taking one third of his new contract off. The media wrote about it and we saw articles such as this one.
https://www.smh.com.au/sport/rugby-union/why-the-aru-will-pay-wallabies-star-david-pocock-handsomely-for-his-year-off-20161202-gt2jkn.html
So what else were people to think? Pocock, having spent most of his time at the Brumbies injured, was being paid handsomely for taking a year off. That's what we were being told by the press.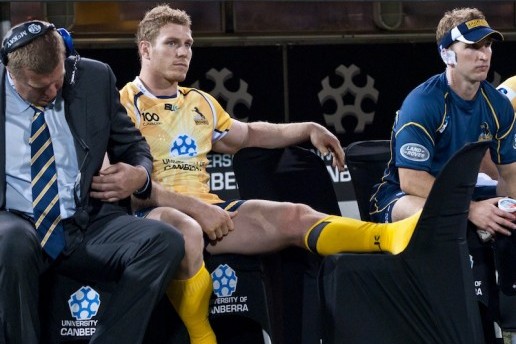 But what didn't we know?
Then a couple of weeks ago a new article popped up. I would have missed it completely if it hadn't been posted by Geerob on twitter. And it was a real eye opener.
But I'll get to that in a minute. Firstly, there was something else I discovered when looking up news articles about this topic. It may come as old news to some of you, but I wasn't aware of this. Poey was seriously considering giving the game away "I guess mentally it was time to retire or take some time off and get back into it." Thank goodness he spoke to someone about it and got some advice.
In 2016 when Pocock signed his new three-year deal, including his year off, it was a former player who gave him the advice. "Pocock revealed his considerations as he explained how a chat with former Wallaby Daniel Vickerman, and a desire to detach himself from the daily training regimen of a professional rugby player, helped him decide to take a sabbatical year in 2017." Dan Vickerman was instrumental in effectively keeping Pocock in rugby. I didn't know that.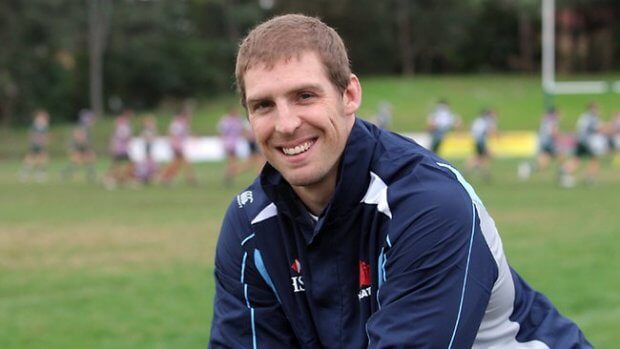 We were all curious about how the time away would affect his game. Well I think this quote from Simon Lewis in the Irish Examiner sums it up pretty well. "Pocock returning to the gold jersey for the first time in 18 months and looking as if he had never missed a minute's training as he tore into the breakdown and caused havoc on Irish ball, winning penalties, turnovers, and generally making a nuisance of himself…" So much for him being past his best and needing to be relegated to the bench (at best).
Can you just imagine how the last weekends match would have gone down if Poey hadn't been playing? I shudder to think.
Now the article I mentioned above – to some this isn't new information, some commenters in blogs had already said this was how the finances were being managed. But this confirms it for those of us who didn't know or who relied on the media for information.
It says that Rugby Australia offered Pocock a contract for 2018-2019. No mention of 2017 (year off). Then Pocock said "After I agreed to sign for 2018 and 2019 they asked if they could average some payments across the three years instead of just two."
So in other words – no he was not getting a year's pay for his year off.
From Emma Pocock - "I had gone from planning how we would get through a year off with no income, and thankfully we found a way around that with a mutual agreement we didn't think too much of, and then all of a sudden it's in the papers that Dave was getting paid for taking time off. Here he was knocking back lucrative European offers so he could have time away from the game and do some work in Zimbabwe, and then he was being taken for a money grabber, taking cash to go and have a holiday and then go play in Japan."
And unfortunately the negative press had other consequences.
"I think the worst part was that it definitely made it harder in Zimbabwe. A couple of the stories that ran in Australia were printed verbatim over there, and then people just thought I was printing money. There was a development project I had been working on for a couple of years that I'd put money into, but needed a lot more to scale it, and we had some investment lined up. But all of a sudden they were thinking we could just put in a few million US dollars, so that didn't go ahead."
You can read the full story here.
All I can say is thank goodness he did have that time off. He is still a world class player, and the Wallabies need him now more than ever!
While we're on the topic of the Wallabies …
Am I the only one a little befuddled by some of the positivity coming out of the loss to South Africa? I've seen people saying what an improved performance it was, our tackle rate was better than it had been, we gave away fewer penalties etc. The best one – the one that always makes me laugh and shake my head at the same time – "we scored 2 tries and they scored 2 tries."
This may not be a favourable opinion, but what we saw against the Springboks was still rubbish. I don't know that I can call it an improvement.
Yes, we missed fewer tackles. Because we were not forced to make as many tackles, for the majority of the second half we held the ball. You can't miss tackles if you're not making them.
We gave away fewer penalties – again, we mostly were in possession of the ball. It's easier to give away penalties when defending.
We scored the same number of tries as they did. BUT WE STILL BLOODY LOST!!! I don't give a crap if we score 10 tries or 0 tries, I want us to win. Scoring the same number of tries as an opposition that still beats us does NOT demonstrate that we deserved to win or that we were the better side. "They got lucky with an intercept", well the coach who said this is the same coach who glossed over the lineout screw up that gifted the Wallabies the win in Brisbane, preferring to talk about grit and determination.
But the bit that really makes me wonder about where they are getting the whole "we played better" "it was a much-improved performance" thing is this. The stats for possession and territory are pretty damning.
Possession – 1st half 52%  2nd half 68%
Territory – 1st half 46%  2nd half 79%
So effectively for the vast majority of the second half we were camped in our half with the ball. Yet we failed to score a single, solitary point. None. Nada. Big fat ZERO.
Looking closer, at around the 54-minute mark Faf De Klerk gave away a (pretty dumb IMO) penalty. Toomua put a kick to touch around 5 m from the try line. The ball is thrown into the line out at 54:54. In the next 5 minutes we don't leave the 22. South Africa are penalised twice and we chose scrums each time. At around the 60-minute mark we knock on and the Springboks feed the scrum, still around 5 m from their own try line. After a clearing kick we regain possession and run the ball back into the 22. The ball was outside the 22 for approximately 7 seconds.
We attack for another minute before there is a SA knock on. Scrum again. South Africa penalty just after the scrum, we go for another scrum. Still in the 22. We win the scrum, attack again, the ball leaves the 22 for about 15 seconds before another penalty and yellow card to the Springboks. We kick for the line and have another line out 5m from the try line.
At 65 minutes, with a one-man advantage and a 5m attacking line out, we lose the ball.
The rest of the game goes back and forth, Pollard kicks the ball dead after a penalty, but we fail to capitalise, we knock on 4 times, there are turnovers both ways and we barely threaten the defence again.
But for that period of time between 54 and 64 minutes, we had nearly 100% possession inside the 22 and failed to score a point. We turned down around 5 very kickable penalties. Yes, as Hooper said they succeeded in getting a yellow card against a SA player, but it didn't give them any kind of advantage.
The South Africans were not afraid of committing penalties because they knew Hooper wouldn't take the points, instead going for a scrum or a very weak line out that was picked off at will. Yes, they had a man sent to the bin, but their defence was strong enough (or was our attack weak enough?) for them to cover it.
How is this positive? How is this an improvement? It is not smart rugby, it is dumb, predictable and demonstrates many of the things that are wrong with the Wallabies. We did not have the skills to be going for touch after penalties. Our line out was one of the worst aspects of our game but it still wasn't enough to make Hooper choose to take the points.
"I think we dominated the physical contest enough but we were still able to manufacture a lot of opportunities." Sorry coach, but just manufacturing opportunities is pointless if you can't capitalise on them. Or if you blow as many as you create.
NRC Stuff
Firstly I'd just like to thank whoever read my top 5 piece from 2 weeks ago about how the huge margins and one sided matches were getting a little dull. The following week there were some absolute crackers, come from behind wins, wins after the siren – it was great! This week we were back to some blowouts, but that's ok because the game I went to was a tight match that wasn't really decided until near the end. The Vikings have given us quite a few close results this year.
Yes, we were some of the few who went to the game on Saturday night. It was cold, the crowd was small, but really got into the game. I was talking to a couple of guys who hadn't been before, and really enjoyed it. It's a shame they might not get another chance to go to a game this year. The last 2 Vikings games are away so unless they get a home final we won't get to see them play again for a year.
There are other teams in the same boat, only 3 home games. I guess that's what happens when each year we lose a team, we get fewer games. It's hard for fans to build a relationship with the team, so to speak, when we see them so rarely. For those of us who followed over from the Brumbies it's easier, but trying to entice new fans is hard. They go to a game to see what it's all about, have to wait a fortnight to go again then before you know it there are no more games. And those people aren't going to go out of their way to stream games because to be honest they don't care that much yet. There is no "tribalism" like we see in other codes and local competitions because we just don't have the chance to build it.
Meanwhile, the Horan-Little Shield will be up for grabs again this weekend. The Force, current holders, have defended it twice successfully at home, so now any of their games becomes a challenge. This week it will be against the Rising – could make for an even more emotionally charged match.
The Shield. To be honest, until I saw a tweet saying the Force had retained it this weekend I kind of forgot it existed. I had to google it to remember how it worked and when the next challenge would be. For those unfamiliar, the Horan-Little Shield is kind of based on the Ranfurly Shield in the Mitre 10 Cup. The team that holds the shield has to put it up for challenge and home games, if the other team wins they take the shield. Once the it has been defended successfully twice at home it has to be put up for challenge at the next game, home or away. The team that holds the shield at the end of the season has their name engraved on it, regardless of how long other teams held it during the season. For example, the Force have held it all season, but if it goes to Melbourne this weekend and they then defend it the following week, then the Rising will be the 2018 Shield winners (unless they make the finals and chose to put the shield up).
Like I said, could make for an interesting match this weekend.