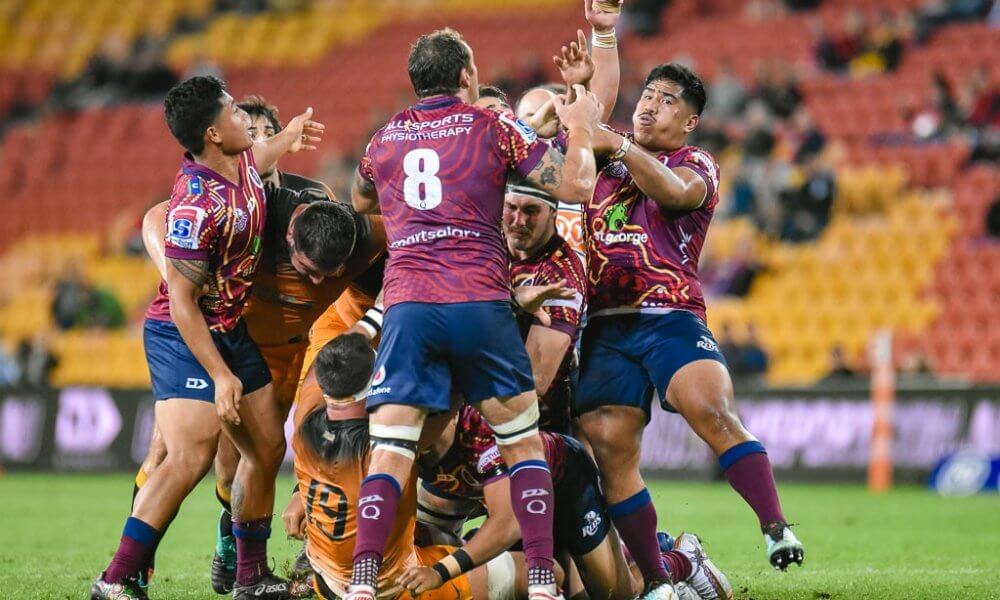 Howdy folks and welcome to the Top 5 for this lovely Tuesday morning. This week sees much of the same as usual, with a few more numbers thrown in!
The Good, The Bad and The Ugly
Good – I'm going to leave Aussie rugby for a moment and step over to the dark side. My good this week is the match between the Crusaders and Chiefs, which was played in Suva. Not only was it an absolutely amazing game, but how good was the crowd?! They love their rugby in Fiji and I love seeing how into things they get.
Bad – Over the weekend we saw some really dumb rugby. Kicking the ball away when the only way the game could be won was with a try. Poor kicks directly to an opposition player. Kicks that were either unable to be chased, or teammates electing not to chase. I understand kicking is a necessary and tactical part of the game, but to see it executed so poorly over the weekend was annoying.
Ugly – I won't put a still shot of it here because I really can't stand to look at it again, but seeing even a glimpse of Reece Hodge's dislocated finger was enough to make my stomach churn. Ow!
Report Card
Rebels D: I can understand where the Rebels were coming from with their tactics in this game. Poor conditions so kick it down field and try and keep the ball down the Tahs end of the field. The Tahs had the same tactic and employed it better. The problem is, once again the Rebels had no plan B. The kicking wasn't working and Koriobete was the only player who was willing to run the ball from the back. With 90 seconds left on the clock, down by five and ball in hand in your own half, was kicking the ball away the best option? A kick that wasn't even contestable. At what point did they think they needed to try and keep the ball in hand to get the win? They had a backline where every single player was a capped Wallaby, but they didn't use them.
Waratahs C: That wasn't exactly an outstanding performance from the Waratahs, but they did enough to get the win – just. Their kicking game, while still not great, was better than the Rebels' and their defence was tough enough to force the Rebels into errors and poor decisions. Unfortunately their backs again failed to shine, though I though Nick Phipps had a pretty good game. It was Newsome who looked to be causing problems with ball in hand, the "stars" of the backline didn't really fire. The forwards put in the hard work and got the rewards.
Brumbies B-: It was a win. An unconvincing win where they really needed to make it count, but they did enough to get the bonus point they needed. One again they were able to adapt their game plan when necessary, when their maul wasn't working in the first half they tried other methods of attack, but luckily for them their maul worked in the second half. There was some great interplay once again between Speight and Kuridrani, who have formed a formidable combination in recent weeks.
Reds C-: I actually thought the Reds deserve a higher grade, but seeing as they lost and C is a pass mark, this is what I'm going with. The score line in this game make sit look worse than it was, the result blew out after a poor pass was intercepted after the siren. Until that point the Reds had a real chance of winning. Some poor kicking let them down, I don't know about you but I'm getting a teeny bit frustrated when teams kick away possession when there is limited time left on the clock and a try could win them the game. All in all, while people may bemoan another Aussie loss, given the vast difference in experience between eh Reds and jaguars, I though they did ok.
Wallaby RDO'S
There has been a lot of talk over the weekend about who still has to rest and when they will do it. Wessels seems upset because the Waratahs still have 5 big names to rest in the final 2 rounds. I don't know if there has even been any clarity on the rules surrounding resting players. Who are the players required to rest? What constitutes playing too many minutes? And so on.
I found this from Michael Cheika "If I was to look at the detail there are 10 players have got two games [off] and maybe another seven or eight might have one game [off]. Teams are allowed to pick which game they come out of … and the teams have been really good about it."
So who are the 10 players? Well I'm guessing Hooper, Foley, Genia, Beale, Pocock with possibly Kuridrani and Kerevi, … I'm not sure. Most likely the forwards, as they are the ones with their bodies really hammering hard week in week out.
Let's see how the minutes are going for our "expected" Wallabies
I have also now put in the minutes by the "fringe" Wallabies, or those who weren't part of the final matches of the Spring tour last year.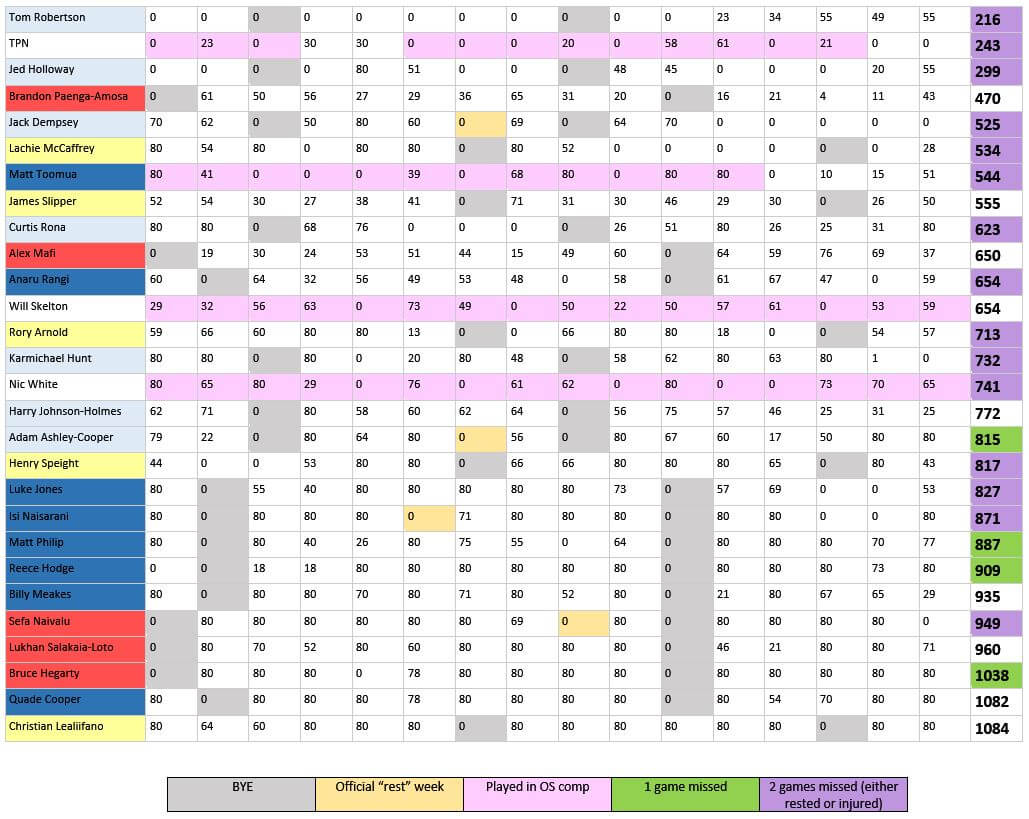 With the overseas players, keep in mind that round 1 of Super Rugby was Round 13 of the Premiership, so they have potentially played another 12 matches prior to the minutes tallied here.
And just out of interest I have put them all in together and ranked all of the players from the above two tables in order from least to most minutes played. It's a long list so you need to scroll!
We have seen Rodda rested for the second time on the weekend, Pocock (who has missed many more than the required two matches) and some others who have missed matches through injury, but there is still not a lot of clarity in who needs a week off. Judging by what Wessels has said, most of the Waratahs contingent of Wallabies, plus Genia.
All matches are must wins for the Rebels, Waratahs and Brumbies and all will possibly be without key players for one of them. Imagine this weekend if the Rebels lose and the Waratahs beat the Brumbies with a bonus point this weekend, playing all of their Wallabies. Then in the final round they could potentially have the chance to get a bonus point win and top the conference, but have to rest 6 or so key players. Either that or Gibson goes back on his word. It's all very interesting.
Personally I think this whole rotation policy has been handled very poorly, especially around communicating it with fans. If we knew what was actually going on, we might be more accepting of it. But as it is, there is so much uncertainty it makes it really hard for us fans to follow.
Although in looking all this up, I did find this rather amusing quote from Daryl Gibson,"The brief is that we can't use our best players all of the time. I agree with that." I can only assume from this statement that he doesn't consider Hooper, Beale, Foley or Simmons to be amongst his best players, as between them they have only missed 98 minutes all season. Just for a bit of pointless fun, that's 98 minutes between 4 players over 53 matches. That is an average of approximately 1 minute and 48 seconds off for each of those players per match.
More Wallabies stuff
Who stood out: Out of the current Wallabies it's hard to pick someone who really stood out. Koroibete had another decent game, he stood out from the rest of the pack as he was the one who ran the ball and pressured the Tahs defence. James Slipper, while not currently a Wallaby, is showing again why he should be. Alaalatoa was more of a quiet achiever, making 13 tackled and missing none. Hooper had a strong game as well, tough in defence and forcing turnovers.
Raised questions: Most of the backs. As I said above, poor choices, poor defence and lack of firepower was a standout from our Wallaby backs this week.
Blotted his copy book: I don't know that there was one player who really stood out as being worse than the others. Genia had a poor one, especially by the high standards we hold him to, DHP made some errors, particularly in defence.
General observations: This week we saw some players going head to head in what may have been a battle for positions. So who came out on top?
Genia v Phipps – neither did enough to cement a spot but I would say that Phipps had the better of Genia this match, much of which is down to the fact that Genia kicked too many times and too poorly for my liking.
Cooper v Foley – again, neither did enough in this match to stand up and say "I am clearly better than him." Both had their good and bad points.
DHP v Beale – Beale came out on top of this one purely as a result of a superior kicking game. DHP had a bit of an off night. Both of them missed crucial tackles.
Coleman v Simmons – I'm going to give this one to Coleman based mostly on Simmons terrible tackle rate (made 5 missed 4)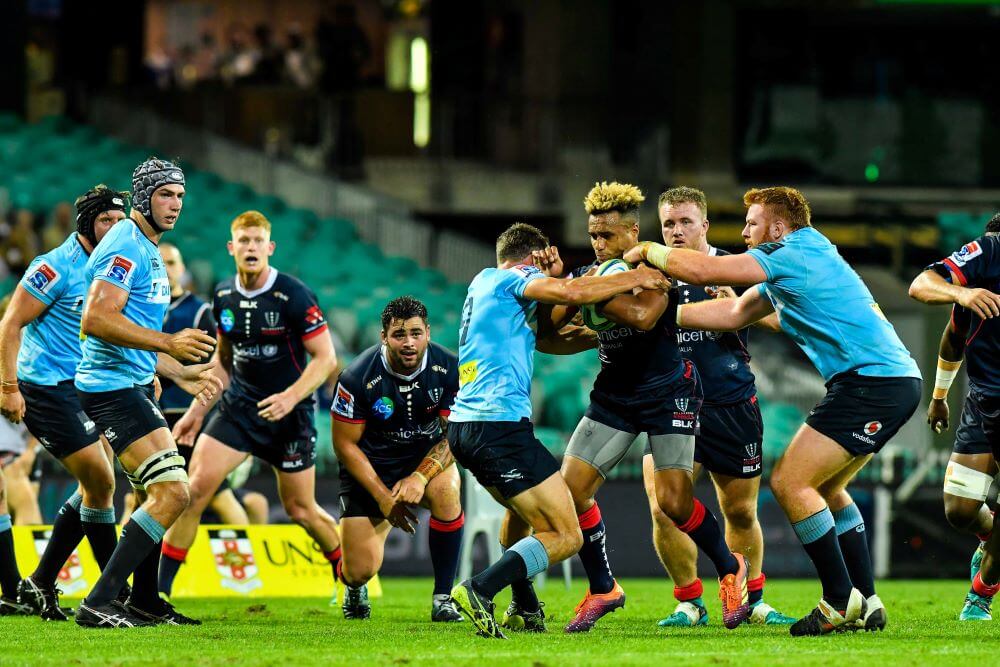 Our Picks
Try of the week – I couldn't go past this try from the Chiefs against the Crusaders. It has it all, offloading, line breaks, luck … it's all around mental!
Honourable mentions –
The Brumbies and Jaguares both kicked their way into my runners up list this week.
A lock who thinks he's a centre