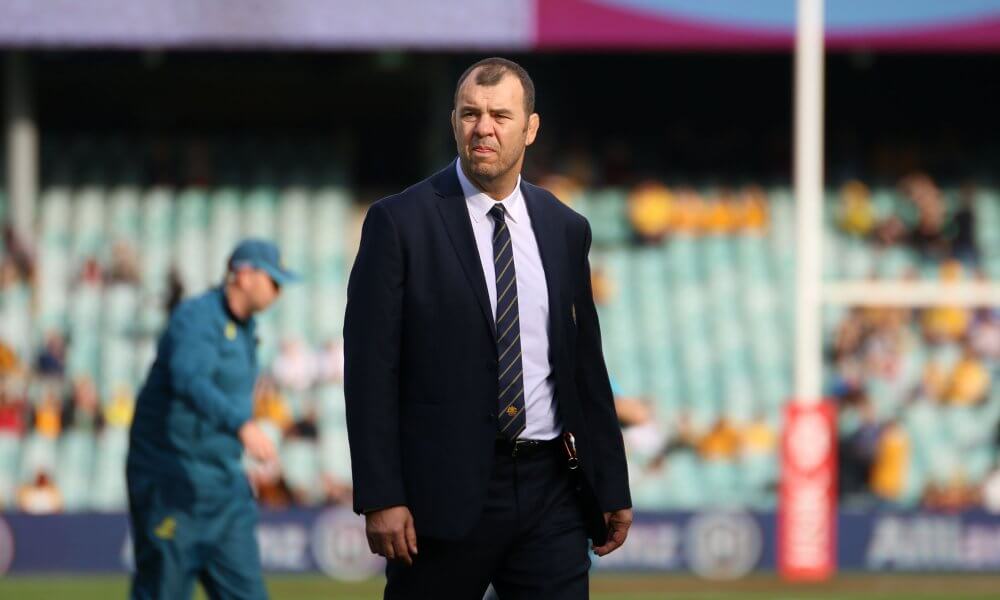 Tuesday's Rugby News has Cheika thinking the Wallabies aren't fit enough, the u20s need more time, and ringing random angry blokes. It also has Simon Cron news and Force news.
---
Fitba
After the Wallabies lost a game of rugby union fitba against the Scottish, Michael Cheika has surmised that the team isn't fit enough.
"We spoke about it at the coaches meeting and we spoke about it in general that we need to lift the standard of our fitness level across the board – from the start of Super Rugby right through to us as well," Cheika told rugby.com.au.
"We then need to elevate that and take it to another level because that is what's required. The game goes faster.
"When it goes faster it becomes more powerful, collisions are bigger, there's not more game time necessarily – the game just goes faster and you have to be ready for it."
While he was chatting, Cheika also passed on what he thought of the Aussie u20s. They also lost to Scotland in the 5th-place final at the u20s World Cup on Monday morning.
"I thought they could have done a heap better if they had more preparation time," Cheika said.
"I felt for the coach there – he didn't get a lot of prep time and had eight players playing Super Rugby, who got on the plane with no training sessions to go to Georgia.
"This team, that had such a strong Super Rugby contingent in it, should have been better prepared and that's no fault of the coaches.
"It's about us giving them access to the players so they're ready to go."
Cheika continued: "That's an important growth point for our players coming through – for them to achieve success at that level – and we're going to be investing more in that program going forward.
"The struggles, even from a fitness point of view as well, getting them fit enough to have them playing footy but still being able to have access to the national 20s program so they're ready for that tournament.
"Everyone wants to see them do well – it's on every year and then we will have a generation of players that come into Super Rugby off the back of it – it's something we have to get better at."
Cron Content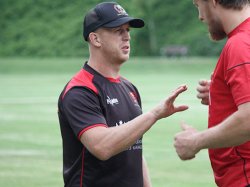 Lucky then that Simon Cron's here to give his thoughts! He's happy, but also not happy, about the u20s 24-17 loss to Scotland. This meant Australia finished 6th.
"Their field position was outstanding, they played extremely well in terms of kicking to corners and controlling that position – they did really well," Cron said, according to rugby.com.au.
"Our game management and basic execution from some of our key guys (let us down).
"The boys tackled their hearts out around the breakdown.
"We counter rucked a lot, turned a lot of ball over but it's what we did with that ball when we got it.
"We had passes thrown behind others, we had one or two guys drop the ball three or four times each and that alleviated the pressure, unfortunately."
Huh. Sounds familiar. Anyway, one of those players throwing crap passed was half Harrison Goddard, but Cron was ready to back him up.
"Godds is a great player," Cron said.
"He's one guy who has played a bit more rugby and he shows that – he's got a good head on his shoulders and knows what to do.
"He clears the ball quickly and I think he was one of our best out there today."
Echoing what Cheika said, Cron agreed more preparation time would only be a good thing.
"As a coaching staff we are constantly working with them on their skill development and their rugby brains.
"At 18, 19, 20, that has to be an area where we keep building with these kids.
"As you could probably tell in the last 10 minutes, our decision making process put a lot more pressure on us than we should have and as a result, Scotland get over the line in the last minute."
Hardwick Commits
The Western Force have signed Richard Hardwick for another year, the hard-hitting Namibian-born Wallaby putting the quill to the parchment.
""The Force is where I want to play my rugby, I've said that before and I stand by it. WA is my home, it's where I was brought up, I've played all my rugby in WA, played for the state teams and come through the system to reach this point.," Hardwick said in a release.
"Not only that I've got mates who have done the same thing, like Ross Haylett-Petty and Chance Peni who I played with when I was 15. WA rugby is producing the goods and it's not going to be long before they are in the Wallabies squad as well."
Hardwick, probably feeling a bit dead inside cos his club's about to be cut n' that, continued on.
"It's awesome, I'm looking forward to another year and putting consistent performances together for the Force. I've taken a lot of confidence out of what I've been able to achieve this year and can't wait to go again next year and build on that.
"With 'Hodgo' hanging up the boots I want to step up and play in that number seven jersey and try the best I can to fill his boots. He's a legend of our club and he's done so much for the club but I'll do my best and give everything I have to this team."
Dave Wessels said this:
"'Dickie' deserves all the recognition that has come his way recently," he said.
"He's extremely hard working and plays for those around him, but he also understands that there is plenty more for him to work on. We're delighted to have him as part of the group in 2018 and beyond."
Meanwhile, the Force have failed to win back-t0-back Mauritius 10s championships, going down to the Africa Pacific Dragons in the bronze medal match. Yeah. The Brumbies managed worse – they cam 6th. The Bulls beat the Cheetahs in the final.
Cheika A Pleb Like Us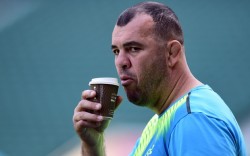 Michael Cheika rang up Jack Quigley yesterday, the bloke who left a mad rant on the Wallabies page. If you haven't read the post here it is.
"I was worried when I hadn't heard anything for a couple of days from the ARU," Quigley told foxsports.com.au.
"They were continuing to post things on their Facebook page once they arrived in Brisbane, and I was reading the comments and people were saying 'how can you continue to post things and not make any contact with the bloke who has 40000 likes on your page.'
"And then my phone rung and it was Cheik and he said: 'look, the letter was addressed to me and I wanted to be the first one to ring you.'
Quigley, who lives in Lismore and wrote the post after '16 beers', said the chat was good. The infamous letter has now be stuck up on the Wallabies' locker room's wall.
"He didn't dodge any blame. I stuck to my guns and asked him a few hard questions, but he held his hand up and was really good about it and he actually encouraged me to save his number and call him back if things don't improve, which was very good of him.
"I felt something when I was watching the game — and I said it to Cheik…it was obvious to me that that game was in the balance and it was up for grabs for whoever wanted it more," Quigley said.
"And Scotland wanted it more than us and they won the game…how can you let someone come into your country and want that loose ball on the floor more than you?"
While some opinion is divided over whether Cheika's act was classy or silly, Quigley is very impressed with the bloke.
"He texted me after our conversation and in my response I just wrote to him 'wishing him the best' And he wrote back and said: 'Mate, I'm the same as you, I'm just a pleb. I just happen to coach the team.'
"It was sort of a nice reference to the piece (where he described himself as a pleb and a nobody). It sounded like he genuinely read it a few times through and he connected to a lot of parts of what I was angry about.
"This thing's gone way bigger than I ever thought it was going to and to get a call from him is pretty surreal, to be honest."
Well. There's a headline I never thought I'd see. That one's going straight to the pool room… pic.twitter.com/fFZOfawcKX

— Jack Quigley (@Jack_Quigley) June 19, 2017
---
Psst – Green and Gold Rugby's usually a tinpot concern, but just for a day, there's some quality content on this yellow-shaped rock. Check out Alison Foskett's article, "On the trail of the SuperRugby 'heist'"