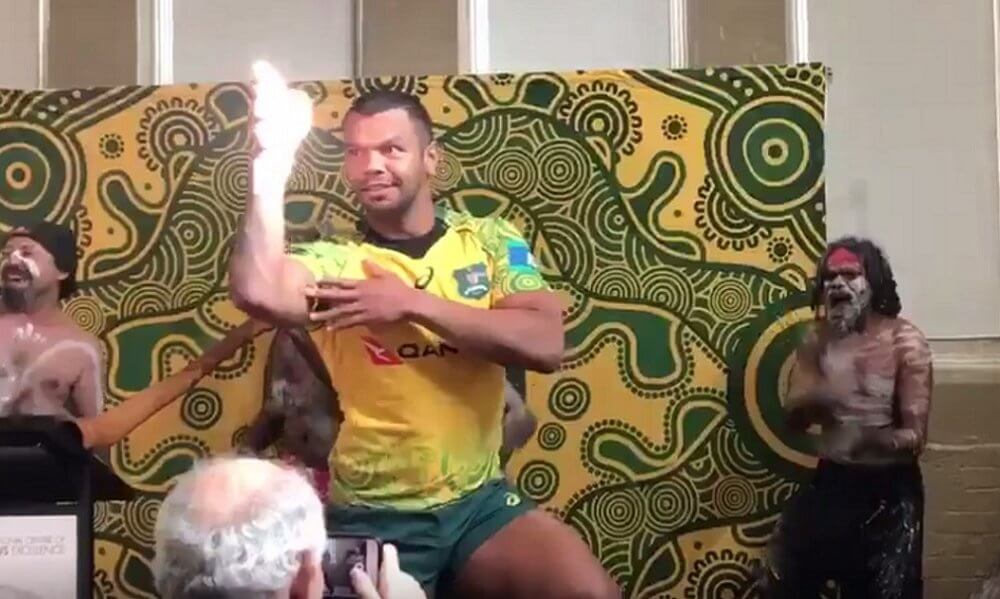 Tuesday's Rugby News has Christian Leali'ifano coming back (again), a Mick Byrne Q&A, the Wallabies in the 'Riff and Kurtley in the 'Fern
---
Leali'ifano Comeback!
Christian Leali'ifano is looking set to make his comeback to proper competitive rugby this weekend! He was only diagnosed with c*ncer a year ago too.
Leali'ifano was set to play against the Reds two weeks ago, but a pulled hammy saw to that false dawn. It is unclear whether the flyhalf will start on be on the bench, but the Canberra Times has all the goss.
"It would be a gamble if I thought he wasn't right to play… but the way that he's trained with the team over the last three months gives me a fair indication that he's ready to play," Larkham told the esteemed capital publication.
"This [Super Rugby season] is a journey that these boys have been on and it's a pretty special group. I feel it's a better team than we had last year in terms of the environment and atmosphere created by these players.
"Super Rugby is a grind, it's a long competition… we're lucky enough to be playing finals and we've known for six weeks we'll be here where the competition changes, it becomes sudden death and there's naturally a lot more excitement.
"We're not really looking at it as favourites or not favourites, we're going in there with the preparation to play the game that we want to play," Larkham said of the upcoming game against the Hurrrrs.
"We know that they're a good side but I've got no doubt that they know we're a good side and they'll be very worried about the way we play as well."
Byrne Q&A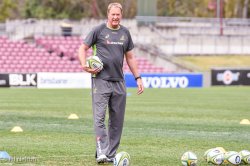 Wallabies skills coach Mick Byrne has given a pretty interesting interview to Fox Sports, which can be found over here.
In the interview, Byrne talks everything about style of play, to actual execution play, and the what the Wallabies do have to beat the All Blacks.
When asked about the famous fitness questions, Byrne had a diplomatic answer. But, for the sake of sensationalism, you can read between the lines that Super squads aren't up to scratch.
"[The players] haven't been working at the level that we need them to be working at," Byrne said. "And obviously we're playing Test match rugby so our level is going to be higher.
"Plus, in the series that we play (Rugby Championship), we're playing against the best teams in the world so our benchmarks have to be the best. Our benchmarks are higher than Super Rugby and in some Super environments they weren't close enough for us to be able to move into a Test environment from a fitness level."
Byrne is confident that fitness, along with skills, will come with increased time with the players.
"For me, great skillsets are all about great habits and a habit is something you do instinctively," he continued.
"And we need to be able to get these habits into our players so that when the pressure or fatigue kicks in at any stage of a game, the habit they have is a good skillset.
"The key [focus] is going to be our ability to deliver our stuff under pressure and deliver it at speed.
"One of the areas I really want to work hard on is our ability to win that contact area and I think we've seen with the Lions and All Blacks series, that that's a major battle.
"If we're on defence, we need to be getting off the line well and making our tackles.
"I know that sounds really simple but they're the things that you want to be able to do — to deliver those skillsets under pressure."
Wallabies To Head West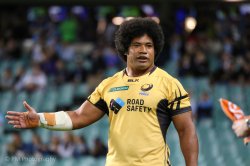 This news is slightly old, but it's worth it for the amazing Tatafu Polota-Nau quote at the end.
The Wallabies – all of 'em – are going to head out to Penrith for a day (13 August), and run the water and cook the sausages for the local teams. The Penrith RU have moved all games to Nepean Rugby Park to host the Wallabies.
This initiative has been driven by Cheika, reports the Daily Telegraph, and along with the drinks duty the Wallabies will also visit schools and make street signings and all that jazz during their time in Penrith. Cheika's charges are going to base themselves at Panthers for a few days before the first Bledisloe.
"It's no secret that rugby hasn't made a strong home in the west of Sydney," Cheika told the Daily Telegraph.
"It's weird because we have so many players in our professional teams who are born and bred in the area. We want to change that by taking the Wallaby jersey there for people to see a little more about who we are."
TPN, a proud Parra junior, is really keen to head out west.
"There's a lot of juniors there that get no recognition but it's more so the fact that rugby league have their processes set out," he said, according to rugby.com.au.
"I feel like we need to grow the game and that's one way we can do it as well.
"I'm really excited to experience the 'Riff as we call it but it'll be an eye opener for some of the guys who have barely been past Anzac Parade."
Kurtley Wants 12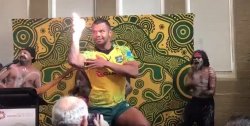 Kurtley Beale is BACK, and was down in Redfern at the official release of the Wallabies' Indigenous jersey.
The jersey is a snazzy little piece, and it will be worn in the 3rd Bledisloe in Brisbane in October.
"I'm a very proud Indigenous man," Kurtley told rugby.com.au. "We've got a lot of young Indigenous talent in this country and for me to be the person to reveal ti to everyone out there, it's just a special, special feeling.
"You don't understand how important it is for myself and the other Indigenous players past and present to stand up and be role models for young Indigenous kids out there who are aspiring to be professional athletes.
"It's something that I hold close to my heart and I think it's a great step forward."
Kurtley, currently the only Indigenous Wallaby, is just very keen about this whole development.
"I see the other codes have an Indigenous round and I can just see the reaction from the Indigenous communities when Indigenous Round is up and it's always a special day – the Welcome to country, the smoking ceremonies, the dancers out on the field," he said.
"It's a very powerful thing and that's when I tried to put my foot forward to really try and get the ARU behind it and the idea and I'm just thankful that we've come to it and we're able to do it."
Kurtley was also there to chat Wallabies.
"Being in the [match day] 23 would be awesome but I'll definitely push my foot forward for that No.12 jersey," Beale told the SMH. "There's some young talent coming through. Reece Hodge has been amazing filling that spot. Recently, Karmichael Hunt has put up his hand. He's a very, very talented player with a lot of good skill. His defence is pretty special.
"You've got Izzy [Folau] that can play 13 as well, [Tevita] Kuridrani [too]. We've got some great talent in those positions. I'm looking forward to battling it out with those guys."