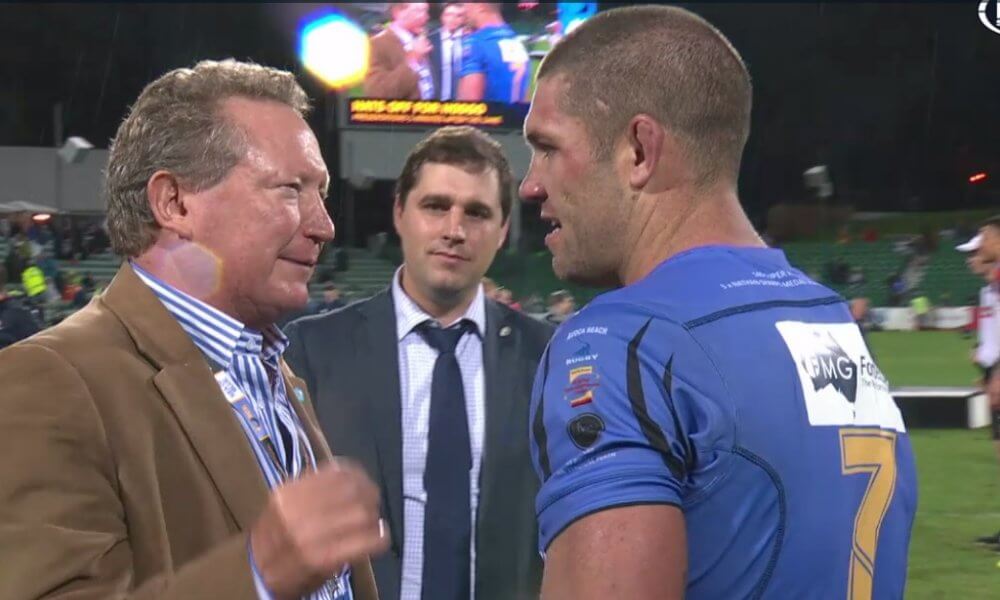 Tuesday's Rugby News has the latest stuff on Twiggy's new comp as well as the movement of Force peeps to new Super clubs, a Wallabies squad update and Laurie's take on rugby development.
---
Neo NRC
The Daily Telegraph is reporting that Andrew Forrest's new Indo-Pacific comp may very well be a re-imagining of the NRC.
In fact, they take it one step further and claim that Twiggy is in 'formal' negotiations.
"Forrest has met with the ARU's hierarchy about putting millions into his newly proposed Indo-Pacific Rugby Championship, and he could effectively replace the NRC with this tournament but keep many teams," says the article.
"One of the big appeals for Forrest is that because the ARU owns the "Western Force" name, he could work in conjunction with them and replace the Perth Spirit with the Force, thereby preserving the identity of the franchise that was axed by Australia's governing body last week."
Forrest's proposed comp would run at the same as the NRC, which most importantly means it wouldn't compete with Super Rugby (for the last 2 years of its existence). Any players not called up to the Wallabies would be able to play in the Twiggysloe, as they now compete in the NRC.
The gorillionaire also plans on luring back many overseas-based Wallabies – OH! does that mean Jesse Mogg? – and of course including a few Asian teams.
"There is much water to go under the bridge before a deal between Forrest and the ARU is reached, however the Daily Telegraph can reveal that Forrest will make a public announcement about his plans on Wednesday," the article continues.
"Forrest wants to potentially bring in teams from Singapore, Hong Kong, Sri Lanka and Malaysia, so negotiating which NRC teams are axed and who remains will be a key element of ongoing discussions."
Rebels Forced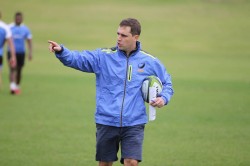 The same DT article also says that Dave Wessels and co are buggering off to the Rebels next year.
It also confidently states that Wessels' move east will be a journey also travelled by Dane Haylett-Petty, Adam Coleman and "a host of Force stars".
The Rebels are currently without a coach, after they punted Tony McGahan. McGahan's mates at the Reds got him a job as an assistant coach to Nick Stiles, who many are gossiping may be replaced by McGahan if he fails to deliver.
Wessels, who Force fans may not remember, was appointed to the Force job by the ARU. In particular, it was the work of now-departed COO Rob Clarke.
The Australian's Wayne Smith regales with a tale of how Clarke set Smith with a challenge.
"In my first phone interview with Wessels," Smith writes, "he vowed he would not be the Force's last coach, but certainly if the intention was to shut down the club, he would be the easiest and most convenient "fall guy".
"That's when the phone rang. It was Rob Clarke, at that time the chief operations officer of the ARU. He had been the person most responsible for appointing Wessels and he set me a challenge — to call in on the Wessels while I was in Perth for the Argentina Test that month and then call Clarke back with my impressions.
"So I did. And when I made the return call, it was with a whole new mindset.
"The ARU has come in for all manner of criticisms regarding its dealings with the Force, many of them justified, but the head coaching appointment was one thing it did do exceptionally well. Indeed, the whole process in which they put experienced coaches around Wessels in the shape of Joe Barakat, Shaun Berne and Kevin Foote, has become a case study for Australian rugby."
WBs Squad Update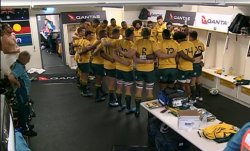 There has been a bit of moving and shaking in the Wallabies squad post-Perth, with none of the moving done by everyone's favourite players (namely, Jed Holloway, Ross Haylett-Petty, or clones of the Ella twins in their prime).
Stephen Moore has swanned back in after his wife birthed another squeak – his reason for missing the Springboks test – which means that Tolu Latu has left the WBs camp again. Which is a bit mean. Can't Tolu just hang around and learn and stuff?
Kane Douglas, who was rather humourously spotted in a towel while the Wallabies were doing their pre-match huddle in the dressing room, has also been punted in favour of Reds teammate Lukhan Tui. Tui was in the June squad, but injury had so far precluded him of having any chance of being in a Rugby Championship squad.
The Canberra Times is bounding with excitement to announce their other inclusion, the Brumbies' Tom Banks. Banks is in as DHP has gone off to have his arm operated on.
"We're not just bringing him in to fill numbers, yes he's certainly in the right place at the right time with the Vikings playing here… but on the back of his NRC and Super Rugby form he's earned his spot in this training squad," Stephen Larkham told the paper.
"Whether he gets a game this year we'll have to wait and see but we'll be keeping a close eye one how he goes at training this week."
With regards to Tui, fellow lock Rory Arnold was asked his opinion.
"Two or three years ago in that second row spot we didn't have much depth there and you look at it now with all the young locks coming through it's something that Australian rugby is slowly getting their depth back in," Arnold said.
"Absolutely I'm looking over my shoulder with all these young bucks pushing through for selection and Lukhan has had a great year with the Reds and I'm sure he'll be putting his hand up for selection this weekend.
The Lord Giveth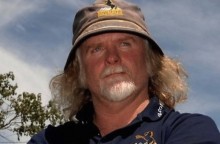 Ye Bucket Hatted One, Laurie Fisher, has slamdunked the state of the game in Australia, telling Fox Sports last week that "the arse has fallen out of our development systems."
"I think the arse has dropped out of our development systems," Fisher said.
"Certainly at the Brumbies there is no academy.
"We had academies that were funded by the ARU — it was centralised — and when they ceased that centralised model they handed the academy system back to the provinces, but with zero funding, and we all know the funding issues that each of the five teams have.
"It seems to have fallen by the wayside."
Fisher has just come back from England, where the game is booming – nay, roaring – and reckons it's about time Australia did something similar (by appointing an Australian coach, Laurie?).
"It's really heavily funded and to me the academies are the crux of their development," Fisher said. "They've just got so much depth now and they're continuing to come through. They've really got it right over there."
Academies were dissolved in 2013 in Australia, and was replaced by a national u20s comp. Many peeps think academies take away from clubland (shock horror! not clubland!) but Fisher don't think so.
"I think there's a misunderstanding that academies take guys away from club football," Fisher says. "I think club football is fantastic, but I think to have that extra work in skills, in conditioning, in a range of other areas has been really absent over this past period of time.
"Ideally you start nice and young at 14, but probably at least to start them at 16 to get them in and again, it doesn't have to be an unbelievable amount of work.
"If you got them in twice a week and did a range of things, you identify talent and it doesn't preclude you from late developers and all those things."