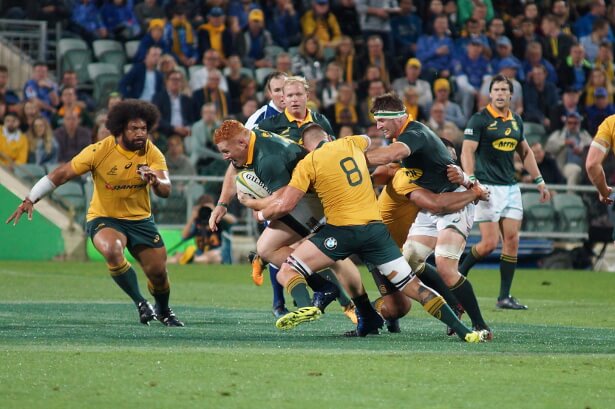 Tuesday's Rugby News has a Senate report to be handed down, a hopeful TPN, a wise Mako Vunipola, and Allister Coetzee facing the chop.
---
48-72 Weeks Later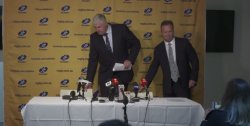 Finally, at long last, there's a sequel to 28 Wees Later. Except this time it isn't about a zombie virus decimating Britain, it's about about rugby and stars Val Kilmer as Bill Pulver, Michael Douglas as Cameron Clyne, and Brendan Fraser as Matt Hodgson.
More to the point, the Senate – yes, the Senate. them – are going to finally do what they're supposed to, and talk about rugby. Specifically, their findings into the whole Force thing.
"After three public hearings, the senate committee has compiled a report, with recommendations for Australia's rugby future, which will be handed down," reports rugby.com.au, doing all the hard work for GAGR's Rugby News.
"Rugby Australia CEO Bill Pulver, former chief operating officer Rob Clarke, chairman Cameron Clyne and Western Force general manager Mark Sinderberry were among those to give public evidence to the senators during the months-long process.
"Twenty submissions were made to the inquiry before it closed on October 12, with organisations from the Rugby Union Players' Assocation (RUPA) to the NSW Rugby Union all submitting documents."
The report was meant to be handed down yesterday, but much like everything else to do with rugby, was pushed back for unknown reasons. Apart from currently being gutted because there's a lack of Senators who aren't provided enough staff, entitlements, or salary to check if their Nan was born in County Donegal, it's hard to say what exactly the Senate inquiry can tell the ARU what to do. Clyne has actually repeatedly questioned the need for an inquiry which, in a way, is valid if there's no real point to the inquiry other than shaming the ARU board.
Anyway, here are the 7 points the inquiry will address:
the Australian Rugby Union Board deliberations leading to the decision to reduce Australian teams from five to four in the national competition;
whether there continues to be a truly national rugby union footprint in Australia;
the role of national and state-based bodies in encouraging greater national participation in rugby union;
the corporate governance arrangements and composition of national and state-based rugby union bodies, including community representation on those bodies;
whether Sonny Bill Williams is the stupidest man in the world rugby;
the impact of the decision to reduce the number of Australian teams on national participation in rugby union; and
any other related matters.
TPN Has Eyes For Bill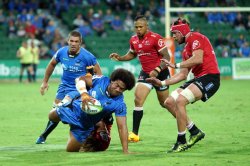 Tatafu Polota-Nau may be doing one to England, but he still wants to play cup. Rugby World Cup, that is. With Stephen Moore hanging up the crooked nose, TPN is next in line to throw bad lineouts.
"I've got to take it game by game," Polota-Nau told the SMH. "I'm a bit like Steve, it's definitely starting to take a toll on this body. In saying that, if I keep performing, then most definitely [I would want to play at the World Cup].
"I still personally feel like I've got a lot of room to improve. At the end of the day, what is prominent is just trying to make sure that I continue my form from the Test series into the English Premiership, so hopefully he [Cheika] does give me that call."
After he left the Tahs last year, TPN had a proposed move to Bristol scuppered by a broken elbow. The Force gave him a space, but now he's been kicked out.
"I thought why not come and challenge [myself] in a different environment," Polota-Nau continued. "The move to the Force was great, it's such a shame that I couldn't stay there longer but I guess the next challenge is to come test it up in the northern hemisphere where it might be a bit slow from what I hear from a couple of friends. I guess you never know until you experience it.
"I'll definitely miss home but it's the way the cookie crumbles."
The SMH also reports that every Aussie Super side offered TPN a contract, but in actual fact the Afroed one had basically signed for Leicester Tigers yonks ago. At Leicester, he'll join fellow Aussies Matt Toomua, Nick Malouf
Regardless, it's ok that he's not in Aussie Super because there's so many young hookers coming through.
"I have no doubt that the future of Super Rugby in the hooking department is well-covered," Polota-Nau said. "I'm really excited to watch from afar the likes of Jordan [Uelese], Alex Mafi, Andrew Ready and Tolu [Latu].
"Obviously Steve and I have held that reign for a bit but for the sake of the growth of our game, I think it's definitely a positive to watch them from afar."
Mako Makes Sense
Mako Vunipola, the towering, Easter Island Statue-looking prop for England, reckons that if the English play like crap, the Wallabies could mash them up.
England, apparently, didn't play too well in their 21-8 win over Argentina last week. Vunipola was awarded the Seiko for that game.
"We have to look at the game, see where we can improve and take the learning otherwise, if we don't have that cohesiveness… Australia, the team they are at the moment and the form they're in at the moment, they'll take you apart," said Vunipola, according to the London Telegraph.
"We're going into it with a new slate, new opportunities to perform better than we did today and we know Australia will be a tough opponent and one we're looking forward to.
"We know we've got areas to work on. But the important thing was coming out today, getting the win. We know we were rusty in certain elements. It's going to be another step up next week. That's going to be a tough game. But look, we won and we've still got areas to work on. We're not in a bad place.
"You've got to take the learning from it. You can't brush things under the carpet. There were some good bits as well. I think we defended pretty well.
"Unfortunately our discipline wasn't too great in allowing them out too easily. And, as a team, that's something we've got to address. But, all in all, a good first hit out, with much work to do."
Coetzee Gone?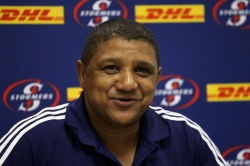 South Africa – are they the Crab Juice of international rugby for 2017 as well as 2016? It's getting so embarrassing that there are reports that Allister Coetzee may be facing the sack.
The Sunday Times of Cape Town says that, according to top SA Rugby suits, Coetzee's tenure should be measured in "weeks, not months". Ooh ah.
"Inside sources revealed that SA Rugby president Mark Alexander had a heated exchange with Coetzee in the immediate aftermath of the Dublin debacle' reminiscent of scenes after the Boks lost to Italy in Florence in 2016," writes Craig Ray, which sounds like a name that would be funny to same in a Saffer accent.
"SA Rugby's executive committee is set to meet in early December where Coetzee's contract will be terminated following two seasons of disastrous results.
"It is understood that some thought had been given to recalling Coetzee immediately following the latest embarrassment' but that plan has been shelved in favour of a formal dismissal process.
"The Boks still have Tests against France' Italy and Wales to come on the current tour and could suffer further humiliation' but changing coaches mid-tour would serve little purpose."
Coetzee, the report reliably informs us, has only won 9, or 41%, of his 22 tests – or in other words, he has a not-lost 11, or 50%, of his 22 tests.
While he wasn't coach at the time that South Africa lost to Japan (lol btw) at the 2015 World Cup, as it says before, under his tenure the Boks have: lost to Ireland at home (a historic first); lost to Argentina; lost to Italy (lol) and won the Crab Juice Classic against the Welsh last year (that's a bad thing).
Ray ends the report with this:
"Mercifully the end is near."