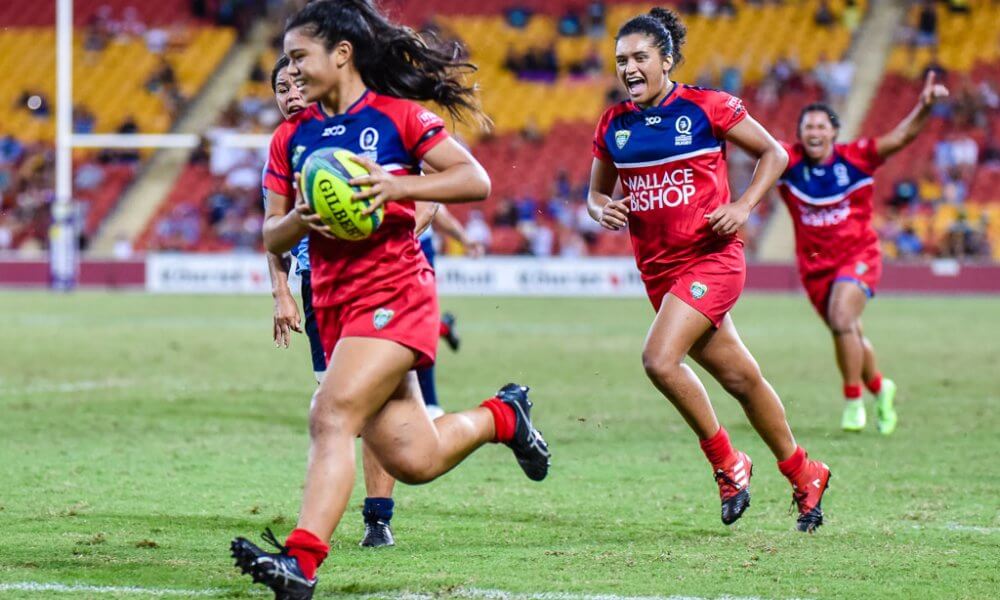 Tuesday's Rugby News sees us farewell a legend of the game, redevelopment on the cards for Ballymore, squads announced for the maiden Super W season and more bad news for Beale.
---
Wallaby great Sir Nicholas Shehadie passes away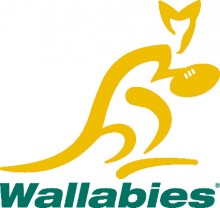 Aussie rugby is mourning the loss of legendary skipper Sir Nicholas Shehadie, who passed away on Sunday night, aged 92.
A pivotal figure in the growth of the game in this country, Shehadie enjoyed a lengthy period wearing the Green and Gold, with over 30 tests and a hundred games for our country between 1946 and 1958. During that time, he also served as captain.
He was part of the legendary 1949 Wallabies team that won the Bledisloe Cup for the first time ever on New Zealand soil, and also became the first member of a Barbarians team to be selected to play against his own national team.
He also was a well regarded player outside the national stage, debuting for his club Randwick at just fifteen, and going onto debuting for the Waratahs the following year.
However, he is remembered just as well for the contribution he made to the game after the end of his playing days. As a serving president of the Australian Rugby Union, he played an immensely pivotal role that led to the creation of the Rugby World Cup in 1987.
He fought against many Northern Hemisphere rugby administrations who were against the idea of a world cup. It's fair to say now that his efforts in getting it off the ground have paid back ten times over for rugby as a global sport.
For his contributions to the game on a global level, he was made a member of the IRB Hall of Fame in 2011.
Outside of rugby, he also served as Sydney's Lord Mayor from 1973-1975, and served as chairman of SBS for from 1981-1999. He also was the husband of former NSW Governor General Dame Marie Bashir. 
Many, both in the rugby community and beyond, have paid their respects to Shehadie.
"(He was) a wonderful, wonderful Australian … a beautiful man," said broadcaster Alan Jones, who was Wallaby coach when Shehadie served as ARU president.
"Our thoughts are very much with Marie and the family, lovely people."
SBS CEO Michael Ebeid also tweeted his respects.
"Deeply saddened to hear the news of Sir Nicholas Shehadie AC OBE, passing away. Was the SBS Chairman 1981-99, 18 yrs and instrumental in our formation. A great Australian on many levels. Thoughts are with Marie Bashir and their family."
"Sir Nicholas Shehadie improved everything he was involved with," wrote former PM Tony Abbott.
"He improved rugby as Wallaby captain, improved our city as Lord Mayor and even managed to improve SBS as its chairman.
"He will be much missed by the Sunday morning walkers at Balmoral where he was a fixture until quite recently. My deepest condolences to Dame Marie who has lost a wonderful partner."
Rest in peace mate, and thanks for all that you've done for our wonderful game.
More Development Plans?
One of the most important spiritual homes of rugby in Australia, Ballymore looks set to undergo a massive redevelopment in the next few years.
Rugby Australia Chief Raelene Castle met with the QRU yesterday, and the topic of redevelopment was an important part of the discussions. The QRU has been working a lot with the Queensland Government and Brisbane City Council as to what the future plans around Ballymore may be.
There is reportedly plans for the site to be redeveloped into a 'multi-use facility' that will serve multiple sports, not just rugby. There are also plans for a space to be made more readily available for the general public.
The Reds have been big advocates of a redevelopment, with the upkeep of the stadium apparently a big drain on the QRU's resources. It looks Castle herself might be an advocate for it too.
"We will be standing alongside the Reds in all of their conversations with the (state) government ­because it's an extremely important venue for rugby and for rugby in Queensland," Castle told The Australian. 
"It's got to stay as a main stadium and high performance option for rugby. So that's No 1. But I think there are some successful models, particularly AAMI Park, with the Rebels, the Victory and the Storm all cohabiting together. They play in competing competitions so there is no risk of anyone stealing game plans or knowledge, so that seems to make sense.
"But it allows you to build a genuinely world-class facility but spread the value over three codes instead of one code having it on their own. But whether that is as head tenant and support tenants … that's a discussion we will be ­having with the government.
"But certainly being sensible about it and making sure that absolutely it is the home of Queensland rugby but making it a commercial ­proposition."
With a state election going on in Queensland the last few days, the QRU have been sweating on the results before continuing discussions.
Another supposed discussion is that of the Brisbane Tens, which drew 30,760 spectators across two days this year.  Tournament organiser Rachael Carroll has also put forward whether the tournament should continue in it's current form, and whether it should also be taking place before the start of the Super Rugby season.
Other options have been thrown open, such as moving it to the June test window (to allow Super Rugby players not selected for national teams to play), or even changing cities (Perth and Auckland have both put themselves forward as potential contenders to host the tournament) to freshen up the competition.
Super W Squads, Pt. 1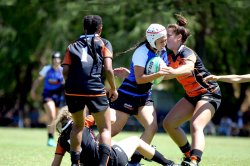 The inaugural Super W is set to kick off in March, and the Western Force has amassed an impressive squad headlined by Wallaroos stalwart Rebecca Clough and young gun scrumhalf Trileen Pomare.
In total, there will be seven Wallaroos in the Force squad as well as several up-and-coming prospects, including Australian Schools Sevens star Courtney Hodder. 
"We have a really strong squad," coach Sebastian Delport said to rugby.com.au.
"It's been a good first month laying the foundation and getting a look at the players and now all focus turns to getting the team ready for the competition.
"The aim is to play an attacking brand of rugby, we want to keep the ball in hand, put teams under pressure and dictate the tempo of the game.
"We have a good mix of experienced players, including some Wallaroos, combined with some talented young players with Youth 7s experience.
"I really see that counting in our favour, we have players that can play different positions that are equipped with great skill sets.
"I think we will be an entertaining team to watch in Super W and hopefully the WA rugby public rallies behind the team and comes down to see what the team can do."
Check out the Force's squad here. 
Meanwhile, the NSW team will be a star studded affair, with the likes of Wallaroos Ashleigh Hewson, Grace Hamilton, Emily Robinson, Chloe Leaupepe and Alexandra Sulusi lining up for the squad. NSW are predicted to be the favourites to win the competition this season.
"It's a fantastic initiative and one of the advantages that rugby union has over all other codes is that it has an established pathway," coach Rob Baumann said to rugby.com.au.
"This really is the icing on a cake that has undertaken a lot of work to get to where it is today in the inordinate growth and success of women's rugby in the last few years.
"It's been capped off by a fully-fledged Super W competition and we are 100% supportive of the growth of the women's game in Australia.
"We've got a really good blend of experienced players and youth and I'm pretty excited for what lies ahead."
Check out the Waratahs squad here. 
I'll be following up with the Brumbies, Reds and Rebels squads tomorrow.
A Big Injury Cloud
It's looking like 2018 couldn't be getting off to a worse start for the Tahs, with several big names under concerning injury clouds ahead of the first round of Super Rugby later this month.
Kurtley Beale, Ned Hanigan, Nick Phipps and Cam Clark are all nursing injuries at the moment, and are in a race against time to be match fit when the Tahs season kicks off against the Stormers in less than two weeks.
Beale had to pull out at the last minute of the Brisbane Tens due to a fractured elbow. With an upcoming trial against the Melbourne Rebels on Thursday, Daryl Gibson would not confirm whether Beale would play.
"We could have really pushed [Beale to play at the Tens] and strapped it up to get out there but he's got a big season," Gibson told the Sydney Morning Herald. 
"We have to be cautious and the doctor has had a say."
Hanigan meanwhile hurt his knee in the first trial against the Highlanders in Queenstown, while Cam Clark tweaked his hamstring on the first day of the Tens. Phipps has been struggling with a calf injury for the last month, and is also a fifty-fifty chance to make it to round one.
Rob Simmons may also by MIA, due to his wife expecting a baby in less than two weeks.
Despite what looks to be one of the most challenging pre-seasons he's had to deal with in recent years, Gibson is still keen to see where the group is at on Thursday, particularly from a fitness perspective.
"I've maintained all year we want to prioritise fitness and that's been a real emphasis for us but we just really want to work on the footy now we're two weeks out," Gibson said.
"Thursday night will give us a good indication of how we're tracking."