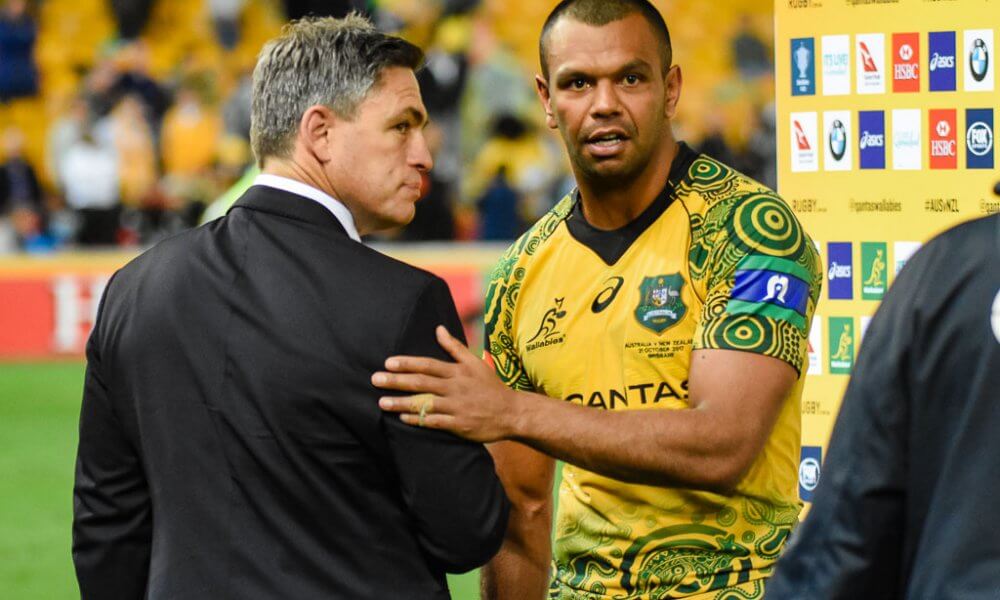 Tuesday's Rugby News sees Will Genia wants more Indigenous jersey, the All Blacks like doing the Haka, Danny Cipiriani wants to keep his place, and Liz Patu to captain the Wallaroos.
---
CALLS FOR PERMANENT INDIGENOUS JERSEY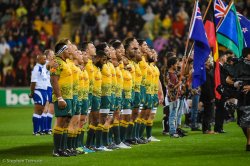 Wallabies half back, Will Genia, has called for the Indigenous jersey to become the Australian jersey, to be worn during every test, in an effort to demonstrate Australia's multi cultural society.

The Wallabies wore the jersey for the first time last year, when the beat they All Blacks in Brisbane, with wide spread support coming for the Wallabies to wear it more regularly.

It is not confirmed which match will feature the jersey, but Rugby.com.au are suggesting that Rugby Australia are considering it for the Spring Tour match against the English at Twickenham.

Genia thinks the jersey should be worn more than once a year though.

"I would love to wear it all the time. I am not the boss but I certainly think they should think about. Because it is a representation of all our cultures, and I think that part should be emphasised as any other part," Genia said.

"I felt pretty privileged to wear that jersey in what it represents. Having someone special like Kurtley a part of the group, it has extra significance for this particular group. I love it."

It is a strong symbol of both Australia's connection to our indigenous population, but is also important to the inclusion of those Wallabies not born in Australia.

Lets hope Rugby Australia doesn't take the same approach as the AFL and have a new jersey for every couple of weeks for fans to spend more money on, though I am glad I get the chance to buy an Indigenous jersey this year. Hopefully there is a Green and Gold discount.
IN DEFENCE OF THE HAKA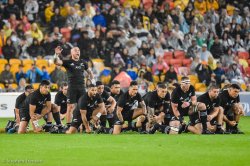 Steve Hanson and the All Blacks have slammed claims that the Haka has been over used and lost its significance.
In his new book The Jersey, British journo Peter Bills interviewed several current and former All Blacks with Sir Colin Meads and Kees Meeuws exposing their frustrations around the use of the Haka.
Meeuws is quoted as saying in the book. "It has lost its mana, it has become a showpiece. They should do it at certain test matches but not all.
"It was good a few years ago when they had a choice. But now they play 14 test matches a year and that's too much as far as the haka is concerned. We should either have it at home or just away from home, like it used to be. Not both."
Before his death in 2017, Meads echoed similar thoughts, along with team's mental skills coach Gilbert Enoka
Hanson, along with All Blacks Sam Cane and Ben Smith have all come out in disagreement of the comments, with Cane saying they believe Meeuws was misquoted.
The only article I've seen around it was on Kees Meeuws and we've been informed that unfortunately he was misquoted so that's a shame," he said.
"But from an All Blacks point of view we love doing the haka.
Smith backs the Haka as part of the tradition on the All Blacks, saying it is how they prepare for a test match.
"It's our tradition, it's our history," he said.
"That's just the way we prepare for a Test match.
"I think it's a massive privilege to be able to do the haka and it would be odd if we weren't to do that before a game."
CIPRIANI WANTS TO KEEP HIS SPOT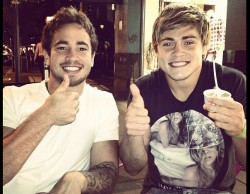 Former Melbourne Rebels player, Danny Cipriani may have set up one of the tries of the June series, with his well-weighted cross kick to Jonny May in the England's third test in South Africa, and now he is looking to keep his spot.
The test in South Africa was Cipiriani's first start for England in almost a decade, with the 30-year-old fly half fighting his way back into the English squad and into the number 10 jersey.
Cipriani is preparing for his first season with Gloucester, having turned down offers from teams abroad in an effort to keep his World Cup hopes alive.
Danny believes his unconventional training camp to Malibu will be a big factor in his success this season.
"I went to Malibu and did some training down there. It's a different type of training. It doesn't really involve a ball or too much running, but it's a lot of explosive stuff, a lot of surfing and being out on the water," he said. "You need time off but you're only going to get a short pre-season after a tour so you need to make sure you're in good shape."
After a short stint at the Rebels, which involved more than a few suspension, and time spent with Sale and Wasps in the Premier League, Cipriani is dedicated to being better and keeping his English spot.
"I've trained myself over the last six years to focus on training tomorrow and focus on what's happening in the next week. I take the view that I have to keep performing in every single game to have even a chance of reaching that end goal."
LIZ PATU TO LEAD WALLAROOS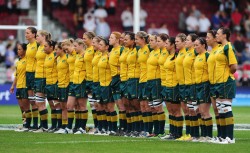 The Queensland hooker will take the role of captain of her country for the first time this weekend when the Wallaroos face the Black Ferns a head of Bledisloe 1.
Patu will be taking over for Shannon Parry, with the XV's and Sevens star not in the team this series.
Liz will be one of the most experienced players in the team, boasting 20 caps in a squad that had 13 potential debutants.
"It is very exciting, I'm speechless as well. It's something I didn't think I was actually going to get but you know things happen." Patu said to Rugby.com.au
Fortunately Patu wont be on her own with Rebecca Clough and Sarah Riordan named as the Vice-Captains.
Riordan made her debut back in 2016 against the Black Ferns, but she believes a lot has changed in Australian Rugby since then, stating that Super W has helped the team become more competitive.
"I made my debut at Eden Park in 2016, so I definitely know the pressure that comes with Bledisloe and playing at these big stadiums and big games," she said.
"I think the Super W really laid a good platform for us coming into Test matches,
"It really makes us play at. Higher level, a better level for longer which, we weren't really exposed to at all before coming into test matches."