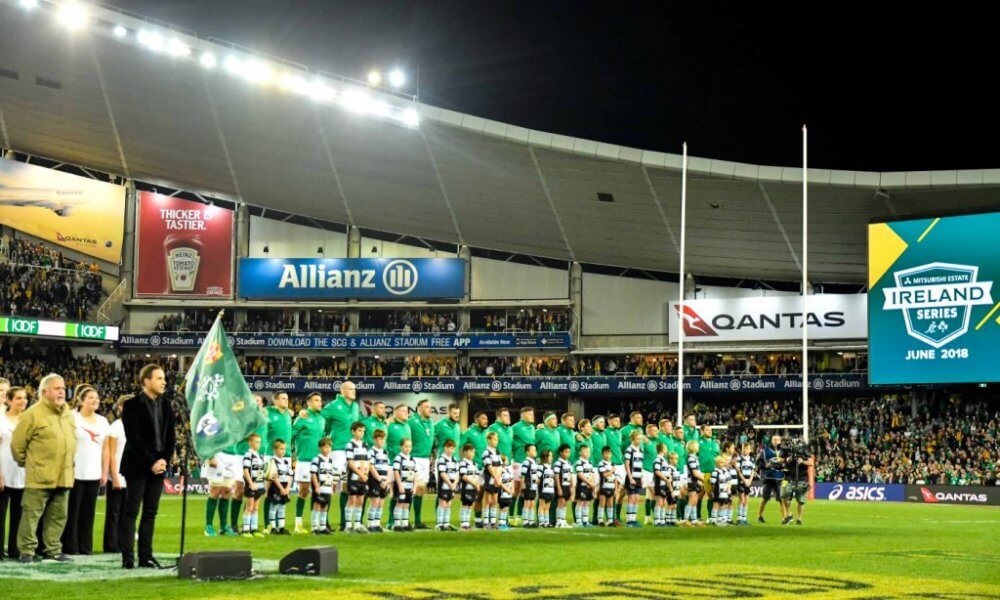 The last edition of Tuesday's Rugby News for the year celebrates the WR Award winners, the final standings for the year, a BIG retirement and the last instalment of the repechage.
---
Also, a note from the author.
I'd like to express my warmest regards to all the folks from GAGR who not only gave me the opportunity to waste their Tuesday morning train trip reading my scribblings but it was also a lot of fun to go back and forth with you all in the comments sections.  It's been a wild ride.
Enjoy the break and I'll catch you all next year for more of the same.  (well, hopefully not from the Wallabies….)
World Rugby Awards
World Rugby had its night of nights.

Without further comment, the winners are-

Men's 15s Player of the Year: Johnny Sexton (Ireland) 
Women's 15s Player of the Year: Jessy Trémoulière (France)
Team of the Year: Ireland
Coach of the Year: Joe Schmidt (Ireland)
Breakthrough Player of the Year: Aphiwe Dyantyi (South Africa)
Men's Sevens Player of the Year: Perry Baker (USA) (ok, one comment, this guy can run, worth a youtube stalk)
Women's Sevens Player of the: Michaela Blyde (New Zealand)
Referee Award: Angus Gardner (Australia)
Vernon Pugh Award for Distinguished Service: Yoshiro Mori (Japan)
Award for Character: Doddie Weir (Scotland)
Spirit of Rugby Award: Jamie Armstrong, The Clan (Scotland)
IRP Special Merit Award*: Stephen Moore (Australia) and DJ Forbes (New Zealand)
IRP Try of the Year*: Brodie Retallick (New Zealand v Australia)

Hall of Fame inductees, (which were announced a while ago): Stephen Larkham (Australia), Ronan O'Gara (Ireland), Liza Burgess (Wales), Pierre Villepreux (France) and Bryan Williams (New Zealand)

*awarded by International Rugby Players' Association
Rankings Update
Now, if you're writing your thesis, don't use Twitter as a reference, I can't stress that enough.  However, if you're an unskilled rugby writer who's given almost free reign to write about what you come across, you just might….

Anyway, the last test matches for 2018 have been played and that also heralds the last changes in the world rankings for the year.

The Kiwis, unsurprisingly, pick up an early Christmas present by hanging onto the #1 ranking.

Neither they, nor the second placed team, Ireland, should see any change in their points remaining on 92.54 and 91.17 respectively.

Third and fourth placed Wales and England both move a bit more than half a point ahead of the teams they vanquished in the last tie, in South Africa and Australia.  While the Scots retain their seventh although their win over the Pumas only earned them .28 of a point.

Eighth is filled by the giant-slaying Fijians.  Their win over France on the weekend was monumental in so many ways.  It was their first against that opposition, their first over a tier 1 nation since June last year and the 1.55 points they pick up also propelled them ahead of their victims into their best ever ranking of 8th.

The top ten is rounded out by France and Argentina.

What does this all mean less than a year out from the RWC?  Potentially nothing, but the home nations must be champing at the bit after the southern hemisphere's lockout of the semi-finals in 2015.
Schmidt Calls Time
Coach of the year.

Coaching the team of the year.

The team of the year that's home to the player of the year.

He's been in charge since 2013 and now Joe Schmidt has decided enough is enough and will step away from the position next year after the world cup.

*And the script writers sharpen their pencils*

He hinted at his decision last week saying, "I know I can't continue to go backwards and forwards. The family I have probably committed most to is this family that I live with in Carton House [Ireland's training base] as much as it is the family I have at home", and it was wondered if this meant it was time to return to New Zealand, potentially to replace Steve Hansen.

Instead, Schmidt is calling time on his coaching career and the role will pass to Andy Farrell.

In a statement he said, "I have decided to finish coaching and will prioritise family commitments after the RWC in 2019".

Boasting 3 6 Nations titles, the latest of which a grand slam, a first-ever series win in Australia*, a first-ever win over the All Blacks (followed up by another) and an 11-1 record this year it's fair to Schmidt's successor, and current defence coach Farrell, has big shoes to fill.

IRFU performance director David Nucifora, praised the outgoing coach, "Joe's contribution to Irish rugby is broader than just the success achieved with the national team. He has had a hugely positive influence on the entire professional system with both his rugby intellect and his eagerness to invest in and develop both players and coaches throughout the country.

"We are all clearly aware and thankful of the better place that Joe will be leaving Irish Rugby in post the Rugby World Cup."

Will this further steel the Irish ahead of a tilt at Bill next year?
Personally, I doubt it.
Ireland are far too professional under Schmidt and I don't think emotion comes into their performances much.
Repechage Wrap-up, Kenya Crushed, Canada Qualify
The final team to make up the World Cup next year has been decided.

Officially, we will be cheering for-
Australia (maybe)
Anyone playing New Zealand (unless it's England, whereby neutrality will be permitted)
And lastly,
Canada, eh
The first two are pretty obvious and the third join them by having won the repechage tournament.

We did a little run down on them a few weeks ago so we shan't delve too much further into their route to the Cup. Suffice to say they won all three of their matches in style and as such, will play in their 9th World Cup.

To finish off our squiz at the teams that were vying for the last spot it's off to Nairobi to have a look at how one of the powerhouses of middle-distance running got within 240 minutes of qualifying (you'd think they'd cruise it in from there….but I digress)

Having teetered on the precipice of being the best "non-South African, non-Nambian" team in Africa for a while, Kenya was always going to be part of the Africa Gold Cup tournament between June and August this year.  The overall winners, Namibia, qualified directly and as runners-up, The Simbas booked their ticket to France.

Where did it all go wrong for them though?  KRU Chair Richard Omwela had a few ideas,

"…like it or not, Kenya wasn't ready considering the inadequate preparations, lack of funding and quality build up matches,

"It says a lot about our level of fitness. We can't sustain pressure for 80 minutes,

"Our endurance preparations is [sic] close to zero."

"15s rugby hardly gets sponsorship and that is why the government's funding is required. We need to start identifying boys at primary and high school level," he added.

Unlucky lads, it's been fun to follow your efforts this year.