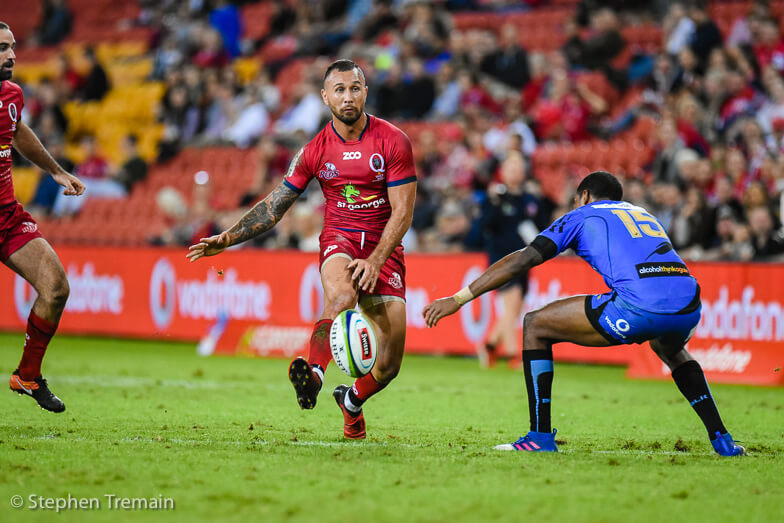 Tuesday's Rugby News examines the importance of Quade Cooper to an initial Rebels finals appearance, the Waratahs look to strengthen their defence, Karmichael Hunt opens up about his road to redemption and a former Rebel embraces a culture change in New Zealand.
---
Rebel march lies with Quade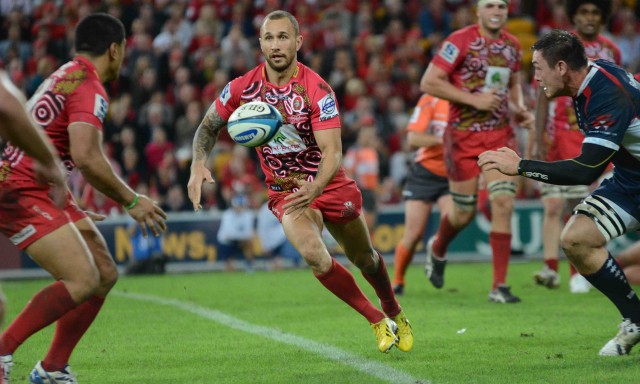 As the Rebels begin their quest for an initial finals campaign in 2019 against the Brumbies on Friday, Wallabies and Rebels halfback Will Genia believes that his old Queensland and current half partner Quade Cooper is the key player to push the side to the next level.
Genia believes that Cooper's experience and the chemistry that they share can lift the Rebels one step further than last year, in which the side missed the finals on points difference.
"It makes a difference when you have someone who's a natural 10 who plays that position and understands his role and his biggest strength is his organisation which is probably something we lacked a bit last year," Genia said.
"Essentially, he communicates the game as we're playing, telling guys where to be, how he wants it to shape up and what not so I think he'll make a huge difference to our team."
Genia's and Cooper chemistry will be crucial to unlocking the gluttony of weapons within the Rebels backline, which includes Wallabies Dane Haylett-Petty, Jack Maddocks and Marika Koroibete.
Despite their backline having more weapons than the US army, Genia was quick to point out the improvement and importance of their forward pack to their success as they get ready for a physical clash against the Brumbies.
"We've got guys like Matt Philip who was exceptional last year, who's had an amazing preseason and just the whole forward pack in general."
"I think they're looking forward to ripping in physically because they understand this game against the Brumbies will be a test from that perspective so as far as the back line goes, we can't do anything if they don't do the job for us up front. That's more so where the focus of the game is going to be."
In further good news for the Rebels, captain Dane Haylett-Petty is expected to be fit for the clash after overcoming a slight calf tweak in Wallaby camp, which is positive news for the Melbourne outfit who are already expected to miss Reece Hodge as he continues his recovery from an ankle injury.
Waratahs aiming for tighter defence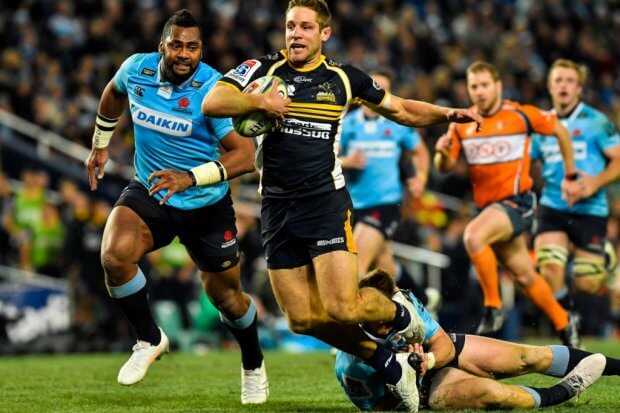 One of the key areas of improvement earmarked by NSW Waratahs assistant coach Steve Tandy has been the side's defence, which is set for an initial trial by hellfire when they host the Hurricanes at Brookvale Oval (I refuse to call it Lottoland) on Saturday.
The Hurricanes were the 4th top try scorers last year, led by half-man half-tank Ben Lam which bodes trouble for a side that conceded 59 tries last year, the 6th most of the competition.
This is a stat that Tandy is looking to rectify through changing the side's defensive structure and patterns, ultimately making teams work harder to score.
"If you make the phase count go deeper and deeper, and look at different ways of getting the ball back, then I think the tries will look after itself. It's really important we start the first phase, get on top or get parity there and then get into a system and stick to it," Tandy said.
Tandy will look to rely on the experience of veteran outside back Adam Ashley-Cooper, who seemed to tighten up the Waratahs defence during their trial against the Brumbies and is expected to partner either Karmichael Hunt or Kurtley Beale in the centres with Lalakai Foketi expected to be out for at least a week.
"He's been outstanding for the group," Tandy said. "He's been in Europe, Japan, he played a lot of Test rugby as well, so his knowledge and his experience coming back into something we want to improve – the defensive end of the game – has been a huge boost for us as a team. As a coach, having someone of his experience is always beneficial."
The match is set to be played at Brookvale Oval, a ground which NSW officials have played down any concerns regarding the quality of the surface, which has faced some criticism due to its extensive history of injuries, accounting for nearly 10% of all injuries in the NRL in 2018.
But CEO Andrew Hore has downplayed any fears of moving the game, stating "We are looking at the management of the field this week, but it has been assessed by all parties and there is no reason to believe it won't be fit for purpose and ready for Saturday."
Hunt's focus on blue before gold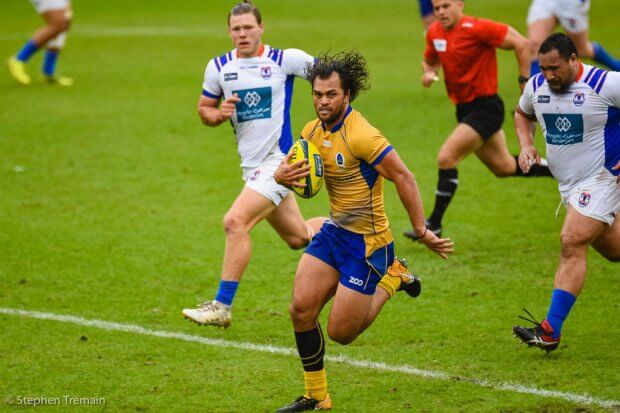 One of the main redemption stories heading into the 2019 Super Rugby season is the return of Karmichael Hunt, who is set to play his first Super Rugby game in 19 months against the Hurricanes on Saturday.
Whilst Hunt still harbours hopes of pulling on the gold jersey and a World Cup berth in 2019, Hunt's main focus is to return the favour of Waratah coaches, players and fans who have given him a second chance in rugby union.
"Its Super Rugby that's most important right now, and playing my best football for the Tahs and making sure we win games."
"The desire is always to play at the top level. I know what I am capable of, and what my talent is capable of, and what my work ethic gets me, so I was just grinding and hoping for an opportunity, and thankfully an opportunity has come through the NSW Waratahs."
Hunt was frank about his past issues with drugs, which saw the AFL and League convert suspended for a total of six weeks and $30,000 for being found guilty of Xanax possession after cocaine charges were dropped, admitting that he did not adequately deal with his problems initally.
"I thought I was addressing my issues but I wasn't doing it honestly," Hunt said. "It's been a process. I'd like to say after the first incident I'd learned my lessons but the reality is I hadn't."
"I have put a lot of work in over the last year with psychologists and doctors and things like that, but most importantly, I have been open and honest about how I am feeling, day to day. With my wife, with my kids, with friends, with media."
Hunt has impressed head coach Daryl Gibson with his intensity and commitment over the preseason, happy to play wherever Gibson needs him to throughout the long Super Rugby season.
"I am pretty versatile," Hunt says. "I know what I am capable of and Daryl has me at his disposal. All I am concentrating on right now is being the best version I can be at training, and off the field, and preparing as best I can to start the Super Rugby season."
Jack forges a fresh path in Waikato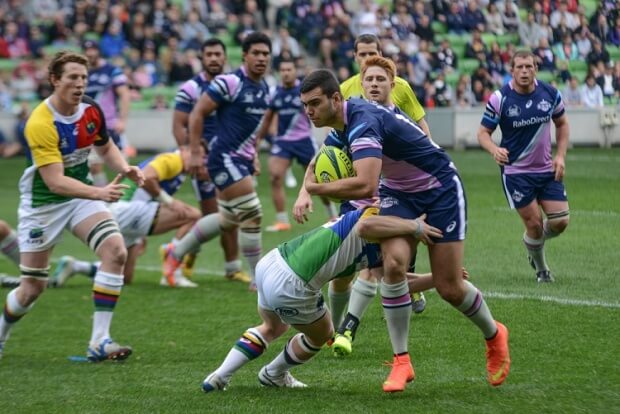 Former Rebels and Australian Schoolboy Jack Debreczeni hopes that a fresh start playing for the Chiefs can help revitalise his Super Rugby career.
Debreczeni spent the majority of 2018 stuck behind Reece Hodge and headed over to New Zealand after failing to receive a contract with the side, linking up with the Chiefs after impressing for Northland in the Mitre 10 Cup.
"I just went over because my uncle was hitting up clubs in Mitre 10," said Debreczeni, who has New Zealand heritage on his mother's side. "I never thought it was a realistic opportunity to go over and play Mitre 10 and then my uncle went over and did the hard work for me and we connected with Northland."
"But going over, I didn't have any contracts, I wasn't in any talks with any Super Rugby clubs in New Zealand, so I just went over open-minded to anything that came along. I was fortunate enough to get the Chiefs to come along with (an offer) and I was excited to join them."
Debreczeni was initially cautious about heading over to a fresh country, however, he has revelled in the fresh rugby culture and training of New Zealand that he believes has transformed his rugby skill set.
"Heading over there, there were no expectations of me, no one really knew how I'd go being an Australian in a New Zealand comp," he said. "I'd stagnated due to my own doing, I'd stagnated in Australian rugby, so it was time for a new change, a new challenge and I thought it was the right time to have a crack in New Zealand."
"And then joining a new environment – I'd been at the Rebels for five years and I'd got accustomed to everyone at the place – so going to Northland was fresh, it was sort of like the first day at school again and you had to be on your best behaviour and be on your toes."
Despite his own transformation, Debreczeni believes that Australian rugby must continue to put resources into improving their own development systems, especially the NRC.
"I think NRC still has a big place in Australian rugby," he said "If you look at Mitre 10 and how successful it is, Australia needs to keep putting time and effort into it to grow that third level of players and grow the depth in this country. So I would definitely say, stay with NRC."